How to Connect Popular Gaming Consoles to Hotel Wifi
By Hotel Tech Report
Last updated January 26, 2022
3 min read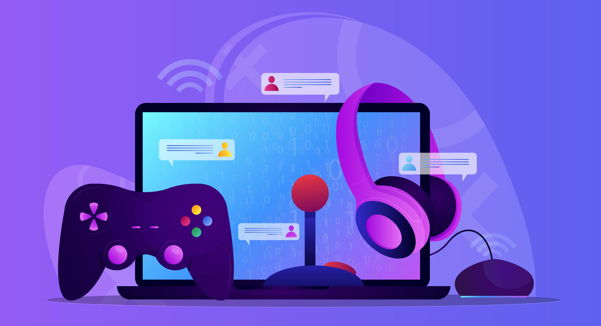 The next generation of travelers is increasingly likely to bring a video game console with them on their travels. It's estimated that 73% of Gen Z – those who are born between 1995 and 2015 – own a video game console, such as a Playstation 4, Xbox or Nintendo Switch. And, as Gen Z travelers begin to dominate the market, your front desk team is likely to get lots of calls from guests trying to connect their gaming system to the WiFi from their hotel room.
For those of us who are less technologically savvy, these calls can be stressful. Each type of console is different; troubleshooting with a guest on the line is challenging and frustrating for everyone involved.
We're here to help get your guests set up to start playing on hotel internet, and also help you learn about different games for each system so you can provide recommendations and better connect with your guests. We'll get into the specifics of each system in greater detail; start here for an overview of connecting to Playstation 4, Nintendo Switch, and XBox. When guests are seeking some advice about playing video games on your hotel WiFi, this is the guide for you.
Connect PS4 to your WiFi
First, make sure your property's WiFi is working and that your guest has their WiFi password handy. Then, walk your guest through these steps.
Connect your PS4 to the hotel TV and turn it on.

Scroll to Settings. Press X to select the Toolbox icon

Next, select Network from the Toolbox options

Select "Set Up Internet Connection"

Choose the option to use WiFi

Choose the Easy set-up option (not the Custom one)
Find the name of your hotel's WiFi network and choose that option. PS4 will then go through the process of trying to connect and will prompt you for a password. It will show that the internet settings have been saved once you've connected.

Test the connection by selecting the Test Internet Connection button.

If the connection says "failed," it's ok – just select the Details option to fix it.
Tap the option "Suggested Actions". If it tells you the security of the page cannot be verified, just say "Yes" and move on to the next page.

A browser window will appear with the sign-in for your hotel's WiFi network. Login with the details of your property's WiFi and press connect.

Once you're connected, press the back button on your PS4 console to get back to the network screen. Test the internet connection again to see if what you did worked.
If your guest is still struggling to connect, check out our more extensive guide for connecting a PS4 console to hotel WiFi. We'll have some tips for troubleshooting, as well as some games you might recommend during their stay.
Check out our in-depth guide on setting up an Playstation 4 on Hotel Wifi.
Connect Nintendo Switch to your WiFi
The process for connecting a Nintendo Switch is a little more complicated than for a PS4. Try following these steps:
Toggle to "Settings" in the main menu

Under Settings, on the lefthand menu, select "Internet" and navigate to "Internet settings"

The Switch will start to search for a network.

Your hotel's network should appear. If the network is open – i.e., not password-protected – simply select the network and connect.

If the network requires a password, or requires registration to use the network, hit "Next"

A browser window will open where the guest can submit the login details.

The WiFi will connect once the guest sends through the password.
Some guests on Reddit report having trouble connecting to the login page. One hotel front desk manager noted that hotel connections are just slower. The solution he used was to set up the Switch to not go to sleep and leave it trying to connect: "After a while, the login window does pop-up. I tried it myself and it does work, it stays trying to connect for 15-20 minutes, but in the end the window does appear so that you can just use your hotel's login credentials or whatever."
Check out our in-depth guide on setting up an Nintendo Switch on Hotel Wifi.
Connect Xbox to your WiFi
Finally, if your guest is trying to connect their Xbox, you can help them connect either by using an ethernet port or wirelessly. To connect wirelessly, walk the guest through these steps:
Turn on the Xbox console.

Navigate to "Settings" and select "Network"

Go to the "Set up wireless network" option and select "connect to a new network"

Find the name of the hotel WiFi network and choose to connect

Enter the password of the network when requested.
The console will automatically connect as long as there are no errors in the password or other login information. It will let you know once the connection has been established.
If you have an ethernet cable, you can also use that to connect an Xbox console to the internet. Ask the guest to plug the ethernet cable into the Xbox's LAN port, located at the back of the console. Make sure the other end of the cable is plugged into the internet source. Once you turn on the Xbox console, it should connect to the internet automatically.
Check out our in-depth guide on setting up an Xbox on Hotel Wifi.