Hotel Housekeeping Duties: A Day in the Life
By Jordan Hollander
Last updated February 08, 2022
6 min read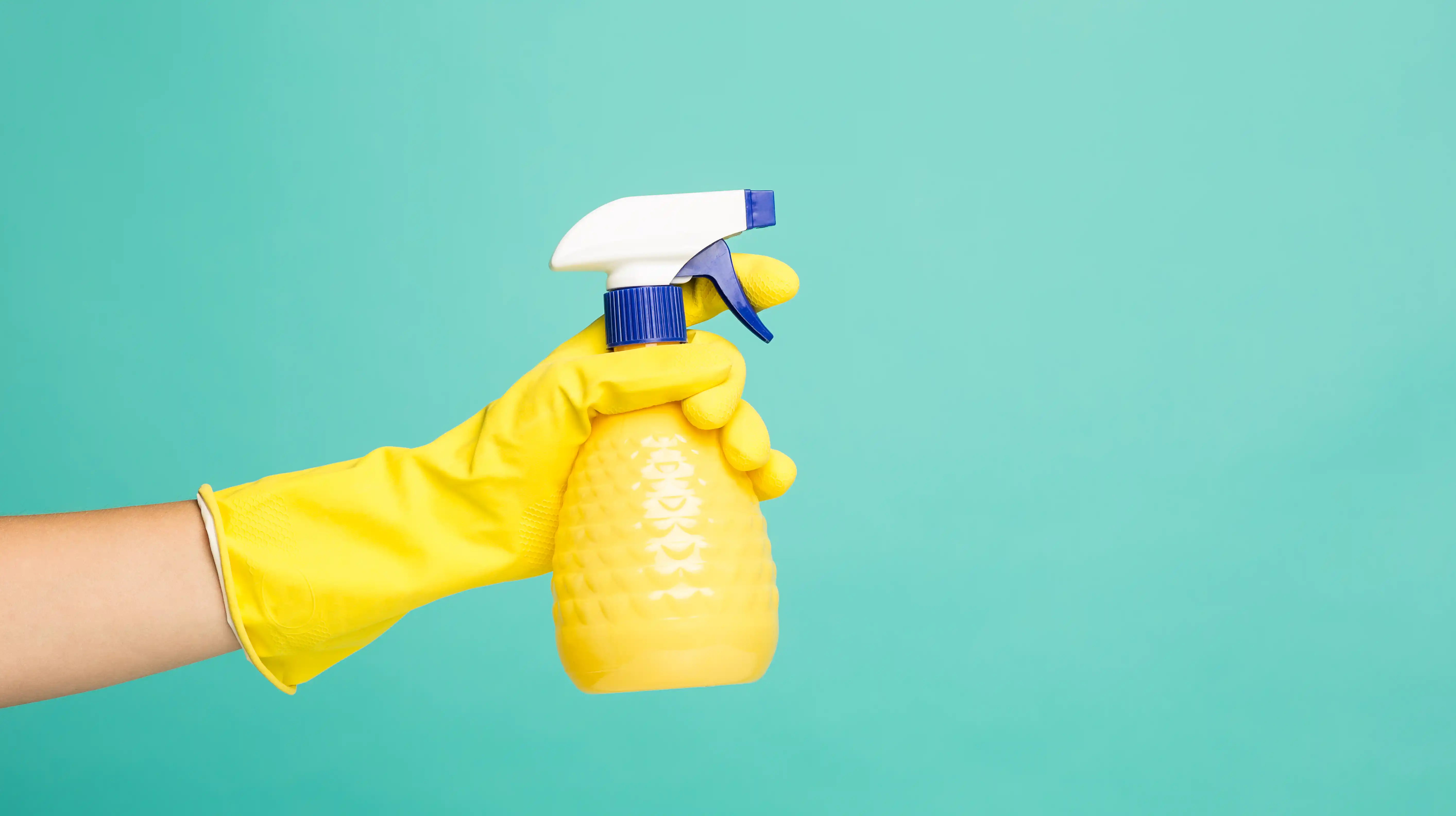 Do you want to jump into an exciting new career? Or brush up on your hotel operations knowledge? The housekeeping department is a crucial part of the hotel business, but you may be wondering how exactly it functions. Housekeeping staff perform essential tasks to keep the hotel running smoothly, and a housekeeping job can be a great launchpad for a successful and fulfilling career in hotel management. In this article, we'll define which roles you can find on a hotel's housekeeping team, explore hotel housekeeping duties (including the duties and responsibilities of a housekeeping attendant), and offer tips for finding a job in the housekeeping department. By the end of this article, you might be inspired to consider a career in the housekeeping track - but you'll definitely feel more appreciative of the hardworking people who make each hotel stay a pleasant one.
What Hotel Jobs are in the Housekeeping Department?
Housekeeping teams can vary greatly depending on the size of the hotel. Small boutique hotels may have just a handful of room attendants, while giant resorts can have hundreds of housekeeping team members. The enormous MGM Grand in Las Vegas has nearly 400 room attendants working on a given day! But room attendants are just one part of the housekeeping department. The entire team can include several sub-departments, each with different responsibilities and areas of expertise.
Leadership roles: In very small hotels, the room attendants might report directly to the front desk manager or the general manager, but most hotels have a leadership role within the housekeeping team. In medium-sized hotels, this role could be a Housekeeping Manager or an Executive Housekeeper, and in large hotels, there might be a Director of Housekeeping who is supported by an Assistant Director of Housekeeping, a Housekeeping Manager, or an Executive Housekeeper. The head of housekeeping is responsible for scheduling staff, managing expenses, and ensuring all rooms and public areas meet the hotel's standards of cleanliness.

Rooms: All hotels have guestrooms, so all hotels have room attendants that are responsible for cleaning rooms during and after reservations. In some hotels, floor supervisors might oversee the room attendants on each floor and perform quality control checks.

Public areas: Just like guestrooms, a hotel's public areas also need to be kept clean. Public area attendants keep the lobby, meeting spaces, restaurants, bars, offices, and any other public areas neat and tidy.

Laundry: All those sheets and towels need to be cleaned somehow! Some hotels send their laundry out to an off-site laundry service, but many hotels have on-site laundry rooms. Laundry attendants are responsible for cleaning, drying, and pressing all of the hotel's linens, towels, and uniforms. Many hotels also offer valet laundry for guest clothing, so specialized laundry staff handle those items. Some hotels also have on-site tailors and upholsterers to fix or alter uniforms, furniture, and guest clothing items.

Linen room: After the sheets and towels have been washed and dried, linen attendants organize them in the linen room and distribute them to various departments in the hotel.

Other roles: Some hotels have a dedicated phone operator for the housekeeping department, who answers calls from guests and other hotel departments and forwards the request to the appropriate housekeeping team member. Some hotels also have minibar attendants, who are responsible for restocking and billing minibar items, as well as housemen, who bring housekeeping items to guestrooms upon request, such as additional pillows or towels.
The housekeeping department works closely with other hotel departments too. The front desk communicates with housekeeping constantly, working to coordinate check-ins and check-outs, and following through with guest requests. Housekeeping staff partner with the engineering department to resolve maintenance issues and fix broken items, and even the food and beverage department works with housekeeping to ensure linens are pressed and dining spaces are clean.
Daily Tasks for the Hotel Housekeeping Department
There's never a dull moment in a hotel's housekeeping department! The entire team works together to make the hotel shine - literally - so that guests can have the best possible experience. With so many moving parts, strong housekeeping departments utilize housekeeping technology, like Optii Solutions, to streamline communication within the department, reduce errors, prevent communication lapses, and improve overall efficiency. Communication can be challenging for a big team that often works in different areas of the hotel, so housekeeping-specific systems can make communication between the room attendants, public area attendants, laundry staff, and management team easier. But what does each member of the housekeeping department actually do each day.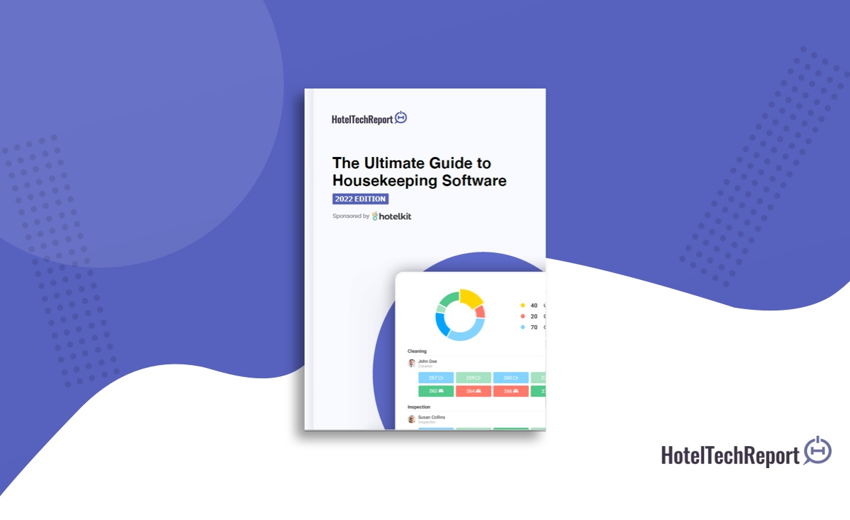 Download the free 2022 Housekeeping Software Buyer's Guide
Hotel Housekeeping Manager Duties
The housekeeping manager's role is to organize the housekeeping department's operations. He or she is usually the main point person for the housekeeping department when communicating with other departments, like in emails or meetings. The housekeeping manager sets the department's schedule and holds the team accountable for upholding the hotel's service standards.
A housekeeping manager's daily tasks include:
Gathering arrivals and departures reports

Scheduling housekeeping staff for the week or two ahead

Working with the front desk to arrange special requests or welcome amenities

Attending hotel leadership meetings

Holding pre-shift team meetings

Responding to guest requests

Resolving guest service issues related to housekeeping

Leveraging technology to communicate with other departments and track task completion

Managing department expenses, like supply costs and payroll
Room Attendant/Hotel Housekeeping Duties
A room attendant has one of the most important jobs in the entire hotel. If a guest's room isn't clean when they arrive or if essentials aren't restocked mid-stay, then the guest can have a negative impression of the hotel. They might never stay at the hotel again, and they might write a bad review of the hotel online. On the other hand, if a room attendant goes above and beyond to provide quick service and attention to detail, the guest could have a very positive experience that inspires them to return again and again. Room attendants have a lot of responsibility and can make or break the guest's experience.
Room attendants usually work in shifts of 8 hours, during which they may clean as many as 16 guestrooms. Many hotels offer housekeeping service only once per day, so room attendants would work one daytime shift (usually 8am to 4pm, approximately), while high-end hotels that offer evening turndown service would have a second shift of housekeeping staff who work afternoon and evening hours. Some hotels also might offer 24-hour housekeeping service, so a few room attendants may work overnight shifts.
Duties and responsibilities of housekeeping attendant include:
Cleaning guestrooms mid-stay and after departure

Making beds

Replacing dirty linens and towels

Restocking guestroom amenities like toiletries, drinking glasses, and notepads

Removing garbage, recycling, and room service trays

Picking up and returning valet laundry items

Organizing and stocking housekeeping carts

Notifying the maintenance department about broken appliances, old light bulbs, or damage

Upholding the hotel's confidentiality and security standards

Respecting "do not disturb" signs and the guest's privacy
Public Area Attendant Duties
Like room attendants, public area attendants have a big impact on a guest's impression of the hotel. Nobody wants to see overflowing garbage cans, dusty lobby furniture, or dirty carpets in the hallways when they stay at a hotel, so a public area attendant's job is instrumental in creating a positive guest experience. Some public area attendants work daytime shifts, while others work evening or overnight shifts to clean high-traffic areas, like lobbies, when guests aren't using them.
A public area attendant's daily tasks include:
Cleaning public spaces like lobbies, restaurants, and meeting rooms

Cleaning back-of-house areas like office and employee changing rooms

Cleaning stairways, hallways, and elevators

Emptying garbage cans in public areas

Reporting broken items to the maintenance department
Laundry/Linen Room Attendant Duties
Though most laundry or linen room attendants don't interact directly with guests, their work is crucial to the hotel's overall operations. Without clean sheets and towels, room attendants can't do their jobs and guests will want to stay elsewhere.
Daily tasks of laundry staff or linen room staff include:
Sorting, washing, drying, folding, ironing, and organizing all hotel laundry, which can include towels, sheets, bathrobes, napkins, tablecloths, uniforms, and more

Removing linen that has stains or holes

Operating washing and drying machines

Mixing and measuring soaps, detergents, and cleaning products

Handling guest valet laundry and dry cleaning within the agreed upon timeframe
Skills and Requirements for a Hotel Housekeeping Employee
While hotel housekeeping duties are very important - and a career in the housekeeping department can be rewarding - the work is often challenging. Housekeeping staff need a variety of skills, a passion for service, and a high level of dedication to be successful in their roles.
Housekeeping employees, especially room attendants, need to be able to perform various physical activities, which can be strenuous:
Push/pull a housekeeping cart

Stand, walk, or kneel for an extended period of time

Lift or move heavy objects, like mattresses or chairs

Use hand-eye coordination and fine motor skills
Besides the physical requirements, housekeeping staff must have a strong work ethic and many soft skills, including:
Attention to detail

Guest-forward thinking

Teamwork and collaboration

Organizational skills and time management

Listening skills

Honesty and integrity

High energy levels
If you've never worked in a housekeeping department, that's okay! Most staff members get on-the-job training for the specific housekeeping skills needed for their role, like how to make a bed and how to operate the laundry machines.
Finding a Job in the Housekeeping Department
Are you interested in working in a hotel housekeeping department? You're in luck! Hotels are always searching for good housekeeping employees. Most hotels post their housekeeping job openings online, so you can easily search for open roles and apply online. You will be able to find job posting on individual hotel website or on popular job boards, like Indeed.
In addition to applying online, you can go to a hotel and apply in person. Most large hotels have human resources departments that accept in-person job applications. Once you've applied (online or in person), you'll likely need to have an interview with the hotel's human resources department, the housekeeping manager, and maybe even the general manager, depending on the size and quality of the hotel.
The housekeeping department is an essential part of hotel operations, and the hardworking staff who perform hotel housekeeping duties contribute greatly to the overall guest experience. But the staff can't do it all alone; technology partners like Optii Solutions can help the housekeeping department run more efficiently, reduce communication gaps, and handle guest requests. Optii's analytical features can even help housekeeping departments decrease costs and improve performance by revealing trends and areas of opportunity. With the right tools and a strong team, the housekeeping department can do their part to ensure every guest's experience is a good one.
Want to see career paths, salaries and hotel housekeeping job descriptions? Check out our article detailing hospitality career paths or our article about how to use the Hcareers platform to find your next housekeeping opportunity.