How to Write a Hotel Welcome Letter (+Free Templates)
By Jordan Hollander
Last updated February 16, 2023
5 min read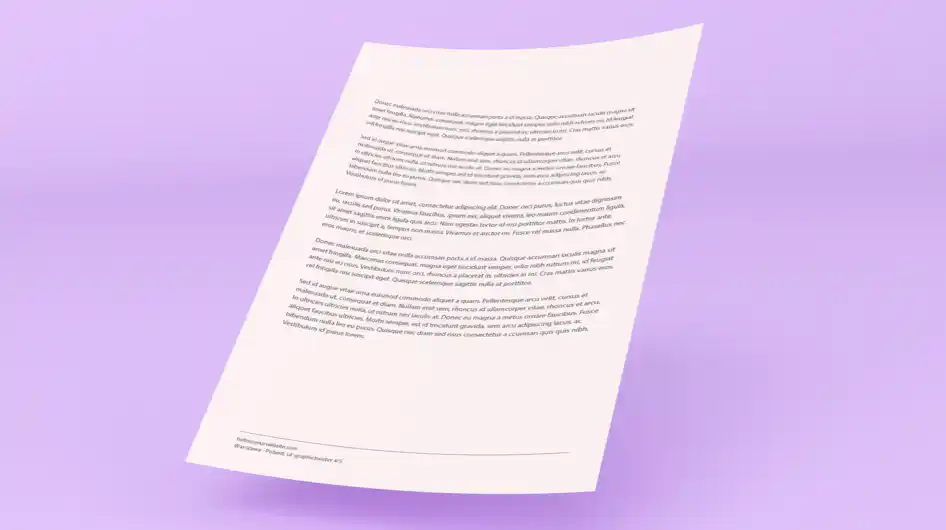 Looking for ways to engage with your hotel guests? Or are you searching for initiatives that will help you improve guest review scores, even if you have fewer front desk staff than in previous years? Welcome letters (or welcome note) are a small but impactful element that sets each guest experience off on the right foot. These friendly messages can set the tone for a guest's entire stay, and they can communicate important information that a guest needs to know.
They can be branded, personalized, and even interactive - with QR codes, links, and social media handles. For such a meaningful touchpoint, welcome letters are quite easy to implement. With the best practices in this article and the templates we provide, you'll get a big head start toward adding welcome letters to your guest journey (or elevating your existing letter templates).
What is a Hotel Welcome Letter?
Contrary to the name, a welcome letter doesn't end up in guests' mailboxes. A hotel welcome letter is a message intended to greet the guest and provide important information as the guest begins their stay. Some hotels choose to print welcome letters and slip them under guestroom doors, while other hotels send their welcome letters automatically (and digitally) triggered by functionality like a PMS integration that fires an email via Hotel CRM, SMS via guest messaging software or hardware via Hospitality TV, guest app or guest room tablets. Some hotels do both!
A welcome letter is a great way to show your guests that you're excited about their upcoming stay and that you care about making their experience a positive one. By proactively reaching out to guests at the beginning of their stay, you can, ideally, start off with a positive first impression that extends throughout your guests' time on property. When they check out, they'll leave with happy memories and intent to stay with you again.
If you don't already send welcome emails, you might wonder whether it's worth your time to craft a template, customize it for each guest, and send it to each guest individually. The good news is that technology can do the heavy lifting for you. Your property management system or customer relationship management tool can apply your welcome letter template and send it to guests automatically. All you need to do is create the template and the trigger so it sends on your desired schedule.
Why Should You Send a Welcome Letter to Your Guests?
Welcome letters aren't just a gesture of goodwill, but they have some tangible benefits that your guests and employees can realize. Sending welcome letters (or emails) can help you improve your guest review scores and increase guest loyalty. How exactly do a few simple paragraphs achieve these results?
First, welcome letters help you to build a personal connection with your guests. When a guest reads a letter addressed to them, they start to build affinity with your brand. Printing your letter on high-quality, branded stationery can make the welcome letter experience even more tangible, but if you choose to send an email, then including your logo and colors will reiterate your brand image. In addition, if the welcome letter is signed by the general manager or another high-ranking member of the leadership team, guests will be happy to know that the management team truly cares about making their stay a delightful one. Including the general manager's email address or direct phone number is a nice way to show that you're serious about this promise.
Welcome letters also help you set clear and accurate expectations for your guests. The language, tone, and even the type of paper you use can show guests whether your hotel is more focused on consistency (great for business travelers) or more fun and unique (great for leisure guests). If your hotel is undergoing renovation, or if some outlets are closed, it's a good idea to mention these changes in the welcome letter so guests aren't surprised. It's better to be upfront about things that could affect a guest's stay rather than letting a guest walk down to the lobby bar only to find that it's closed for construction.
Finally, the welcome letter is the perfect place to begin dialogue with your guests. You can ask for opportunities to personalize a guest's stay, or you can share links to your social media pages with an invitation for guests to post about their stay and use your hashtags. Maybe you even include a QR code or a link to complete a survey about their check-in experience. Making the first move – sending the welcome letter – can signal to guests that you want to keep the conversation going and hear their comments, questions, criticism, and concerns.
What Content Should You Include in Your Welcome Letter?
Now for the practical part: how do you write your welcome letter? Let's start from the top. To engage guests from the beginning, it's a good idea to call the guest by their name, like "Dear [Guest]." Based on your hotel's brand voice, you might opt to use a guest's title and last name or simply their first name. And if it's a repeat guest, you'll get bonus points for saying "Welcome back, [Guest]!"
Next, share a warm welcome, and thank your guest for choosing to stay at your hotel. You might want to call out some details about your hotel, like a sentence about its history. For example, "Our hotel is the only LEED-certified hotel in the area, and we're excited for you to enjoy our eco-friendly amenities."  First impressions are everything and a guest welcome letter is an opportunity to put your best foot forward, highlight your hotel's greatest assets and educate them to avoid common recurring pitfalls in stay.  Showing what is unique at your hotel and solving their problems before they have them (hospitality is all about anticipating needs) through a welcome letter is one of hoteliers' oldest tricks but can be crucial to delivering memorable experiences.
Much of the welcome letter content can be dedicated to information that the guest needs to know to have an enjoyable stay. You might want to mention local events happening nearby, or specials running in your restaurant, or a heads up to bring an umbrella because there's rain in the forecast. If you don't have the bandwidth to edit your template regularly, then you'll want to keep this section quite standardized, perhaps just pointing out amenities on-site or must-see attractions in the neighborhood.
Be sure to include contact info in your welcome letter so that guests know how to reach you if they have comments or concerns. Some hotels choose to include an email address for a concierge or the general manager. In addition, you can include social media handles (and links) so guests can easily engage with your social media content or tag your hotel in their posts.
Lastly, but perhaps most importantly, your welcome letter should contain concise verbiage and easy-to-read formatting. You certainly don't want guests to need a dictionary to decipher your welcome letter, nor do you want fancy formatting to make your welcome illegible on mobile devices.
With these best practices in mind, and our handy templates, your hotel can earn higher guest review scores and increase guest loyalty when you implement thoughtful and informative welcome letters.
Template #1
Dear Guest Name,
It is our pleasure to welcome you to (Your Hotel Name). Whether you are travelling on business or pleasure, we know you have a variety of hotels to choose from. We strive to provide you with a room that is clean and comfortable, with friendly attentive service at a value-conscious price.
If at any time you have a suggestion on how to improve our service to you, please just let us know. (We wouldn't mind if you recognized any one of our star performers either!) If you have a problem while staying with us, please contact me directly on my extension "99" immediately so that we have the opportunity to correct the situation.
We want you to enjoy every day of every stay so we pledge to your our service guarantee. The professional and friendly staffs at (Your Hotel Name) are committed to making your stay both enjoyable and comfortable.
Thank you for choosing (Your Hotel Name) again. We trust your stay will be enjoyable and hope that you continue to use our Hotel for your lodging needs in the near future. We look forward to serving you on your next trip. Thank you!

Sincerely,
Your Full Name
Front Office Manager
Your Hotel Name
Template #2
Dear Mr / Mrs (Guest Name)
A very warm welcome to (Mention your Hotel Name). It is indeed a pleasure to have you staying with us.
The Management and staff are pleased to be your hosts. I look forward to demonstrating services and skills distinctive and special to (Mention your hotel name), which is fully equipped with fine dining and business facilities to cater to our guests.
Our well-trained staffs eagerly await to serve and provide you with a truly memorable stay at our hotel.
May I take this opportunity to thank you for having chosen (Hotel Name) for your current stay at (City).
Yours sincerely,
General Manager