What You Can Do To Increase Holiday Occupancy At Your Hotel This Year
By Stefano Mocella
Last updated January 26, 2022
2 min read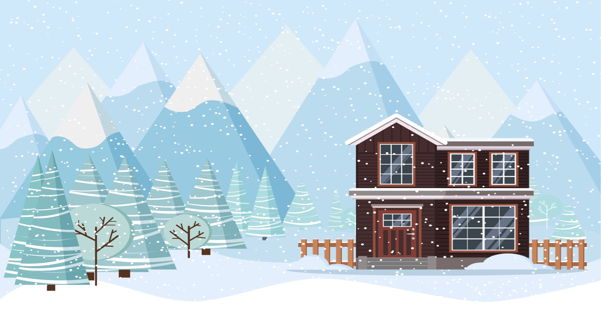 You may be thinking it's early to start talking about the holiday season, but as a hotelier, now is the best time to prepare for the Christmas season.
Why? With so much competition for rooms and heightened expectations in guest experiences, you need to plan ahead if you want this to be a happy holiday season for your bottom line.
Keep in mind many folks had travel plans last year that went by the wayside and are now looking to make up for a lost year.
Early data from Travel & Leisure shows that December bookings jumped by 15% compared to 2019 (pre-pandemic levels) in July. Keep in mind, Christmas bookings typically peak in October and November.
After missing out on 2020 travel, guests will want to ensure wherever they book their Christmas getaway will deliver an unforgettable experience.
Thankfully, there's a lot you can do to get guests through your doors without spending a fortune on decorating your property or getting too gimmicky.
Here are some holiday hotel marketing ideas that can make this a year to remember for your property.
Leverage Email Marketing
If you haven't been using email marketing to its fullest potential, you've been missing out. It's one of the best ways to get into the minds of potential guests (and stay there). Make this a priority for the holiday season and while you're at it, chalk it down as a New Year's Resolution.
If you've been collecting email addresses of past guests in a responsible manner, it's time to get your Christmas offers out to them.
You can get creative with your offers, from a special package or prepare a special holiday menu in your restaurant. Either way, it's a good time to start engaging with potential guests and pique their interest.
Offer Prizes and Creative Giveaways
People love the chance to win prizes, particularly on social media. It's why we see so many polls and hashtag challenges or merely entering a contest by tagging friends. Contests are an effective way to get some user-generated content for your hotel's marketing campaigns.
Contests can be something as simple as asking people to send their best (or funniest) Christmas outfits or best home decoration and in return they can win a discounted stay at your hotel or perhaps win a free spa day with their stay. You'll be surprised at how many people will jump at the chance to win; not to mention it's a great way to boost engagement on your social media channels.
Show Your Holiday Spirit with Deals
There's no need to reinvent the wheel with this one. Everyone loves a good deal and sometimes simple works best. Guests will be looking to save a buck where they can, given how expensive the holiday season can be already. Reducing your standard room rate or offering a discount on a suite might just give you the edge in securing more bookings.
Sharing such deals on social media will also get you plenty of attention if the deal is of significant value. Provided you have a powerful channel manager, you can ensure your holiday rates are distributed among your biggest booking channels. There's nothing to lose in trying, particularly if your goal is full occupancy for the holidays.
Create a Landing Page on Your Website
If you'll be offering deals, then it's vital to create a separate landing page on your website. This will give you an area on your site to market and focus your holiday bundles.
If you bury your Christmas packages and offers within your existing room rates, it's going to slip by a lot of eyes. If you have a dedicated festive area, you can have some fun with it by adding some cool design effects and throw in some holiday puns in your room description.
What Will Your F&B Program Look Like?
If there's one commonality for the holidays, it's that everyone wants to let loose and enjoy some mouthwatering comfort food. Your hotel's holiday offerings shouldn't just be about decorating and offering special room rates.
If you have an on-site restaurant and/or bar, putting together a special holiday menu will capture everyone's Christmas spirit. There will be plenty who will jump at the chance of booking a Christmas meal or throwing a mini holiday party for their business.
And once patrons book with you for a meal, those might just turn into room bookings if you mention the type of accommodations you offer.
Happy Bookings!
The holiday season could be stressful for hoteliers, but this should also be your most exciting time of the year. With all-in-one PMS systems like roomMaster Anywhere, you can ensure that you have all the tools you need to maximize holiday bookings for 2021 and beyond.
If you start planning now, it could be your most profitable period of the year.