What is LEED Certification in Real Estate?
By Jordan Hollander
Last updated June 19, 2023
6 min read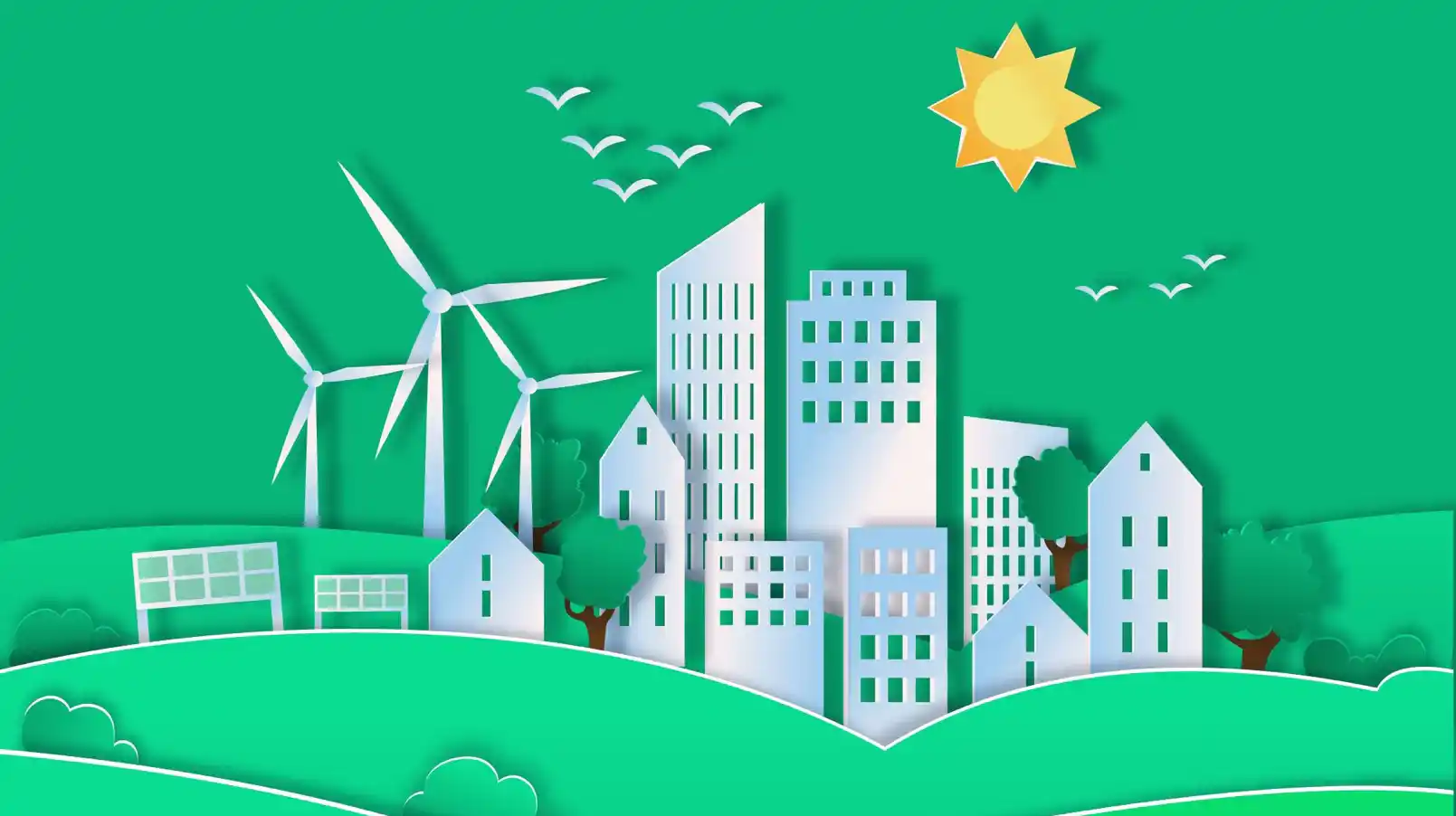 What if there were a way to attract more bookings, lower your operational costs, and do something good for the environment? There is – it's called LEED certification, and leaders in the hotel industry are already well underway in their commitment to achieving this benchmark for their new and existing properties to become a sustainable building that is LEED accredited.
LEED stands for Leadership in Energy and Environmental Design. It's an internationally accepted green building certification system designed by the US Green Building Council (USGBC), a non-profit organization consisting of members from real estate, construction, finance, and technology sectors.  LEED isn't just for new hotel development - it can also be obtained by retrofitting existing buildings as long as they meet the requisite number of points needed to certify.
USGBC works to promote sustainability in building design, construction, and operations amongst building owners. LEED is their most renowned effort, as this certification requires meeting rigorous standards and is widely applicable for virtually all building types. In the hospitality industry, LEED certification is shown to offer measurable, positive business results: $163 billion in direct sales and $41 billion in profits. 
Here's how LEED certification works and how your hotel can benefit from becoming LEED certified.
What does it mean to be LEED certified?
LEED certification means that your hotel has met certain standards for sustainability. There are four LEED levels – more on this in a minute – and LEED commercial projects earn points across five basic areas that indicate a building is better for the environment. These five areas are: 
Sustainable sites

Water efficiency

Energy and atmosphere

Materials and resources

Indoor environmental quality
LEED's rating system is customized depending on the type of project that you're taking on.  A hotel project that's 30,000 square feet will require different building industry standards for LEED to certify with its green building rating system. You can apply for LEED certification for buildings at any phase of development – new construction and renovations – as well as for any sector of building, such as homes and hospitals. LEED offers certifications in four main areas: building design and construction; interior design and construction; building operations and maintenance; and neighborhood development.
What are the four levels of LEED certification?
You can achieve one of four levels of LEED certification: Certified, Silver, LEED Gold and Platinum. The level you achieve depends on how many points you score across the five categories mentioned above. Sure these certification levels are great for marketing and bottom line, but ultimately they are designed to reduce greenhouse gas emissions and help building owners make more environmentally conscious decisions.
"Buildings and homes are awarded up to 110 points, based on the level of sustainable strategies that are achieved – from basic sustainable design to a framework that consumes the least amount of energy possible. The more points achieved, the higher the level of LEED certification," explains RTS, a waste management company. 
Achieving LEED is a complex process, but the sliding scale makes it achievable for hotels of all sizes. Here are the points required to qualify for each of the different levels of certification. 
Certified: 40–49 points

Silver: 50–59 points

Gold: 60–79 points

Platinum: 80+ points
What does a LEED-certified hotel look like? Take, for instance, the ITC Windsor property in Bengaluru, India. The LEED Platform-certified hotel focuses on energy and water efficiency, recycling, and carbon reduction. ITC Windsor recycles enough water to irrigate 65,000 trees each year; the property relies entirely on renewable energy to power its electricity demand. And, by using reflective materials on its roof, the ITC Windsor cut cooling demand by more than 60%.
What is the benefit of LEED certification?
LEED certification is good for your guests and employees, the planet, and, ultimately, your bottom line.
LEED buildings are shown to improve worker health and wellbeing, in addition to being a better experience for your guests. LEED buildings bring in clean air and natural light, and discourage the use of harmful chemicals found in paint and other building supplies that can impact our health over time. Employees feel better, and that impacts morale. USGBC research found that "LEED-certified buildings are demonstrating increased recruitment and retention rates and increased productivity benefits for employers." In a high-turnover industry such as hospitality, LEED certification can have a measurable impact on employee retention.
Likewise, the guest of the future – Generation Z – is more conscious of their environmental impact than previous consumers. In 2016, a TripAdvisor survey found that more than 60% of travelers planned to make more environmentally-friendly choices over the next year. That number has only gone up as more Gen Z travelers enter the market.
LEED certification is, obviously, also good for the planet. The hospitality industry is a major culprit in unsustainable practices and carbon emissions, responsible for $4 billion in energy use, 1.2 trillion gallons of water, and millions of tons of waste. There's a massive opportunity here to make a difference in decreasing the speed of climate change but updating your buildings to LEED standards.
LEED buildings are good for your profit margin, too. Between 2015 and 2018, LEED-certified buildings were estimated to have generated $1.2 billion in energy savings, $149.5 million in water savings, $715.3 million in maintenance savings, and $54.2 million in waste savings. LEED-certified properties see lower annual operating costs, higher ROI in building costs, and an overall increase in asset value. Cornell's study, The Impact of LEED Certification on Hotel Performance, also found that hotels gain revenue by achieving LEED certification.
How do I become LEED certified?
LEED certification is not an easy process, which is part of the reason why the certification is held in such high regard.
Here are the steps you can take to get your project LEED certified. 
Determine what LEED rating system applies to your project. Use the USGBC's LEED rating tool to determine whether your project falls under building design and construction; interior design and construction; building operations and maintenance; or neighborhood development.

Identify the appropriate LEED rating system based on the 40/60 rule. There are many options within each category – and for hotels, which often have a spa, a restaurant, and other mixed-use structures in one facility, figuring out what category you need to apply under is confusing. The entire gross floor area of a LEED project must be certified under a single rating system. Therefore, use the 40/60 rule as written by the USGBC: 

If a rating system is appropriate for less than 40% of the gross floor area of a LEED project building or space, then that rating system should not be used.

If a rating system is appropriate for more than 60% of the gross floor area of a LEED project building or space, then that rating system should be used.

If an appropriate rating system falls between 40% and 60% of the gross floor area, project teams must independently assess their situation and decide which rating system is most applicable.

Start a LEED project. Register at https://www.usgbc.org/leed. 

Pay the fees. You'll be required to pay a registration fee to begin the LEED certification process, as well as a flat certification fee. Expect to pay between $900 - $5,000, depending on the size of the project and the level of certification for which you are aiming. 

Submit data and wait for review. Registering will give you information on what credits you have to achieve for your building project. Once you start to submit data and evidence to support those credits, the USGBC's Green Building Certification Institute will review your application and make a decision. 
LEED certification is growing quickly in the hospitality industry. There are more than 400 LEED-certified hotels worldwide, with brands like Marriott and Hyatt prioritizing green building initiatives in their corporate social responsibility goals. We expect to see LEED certification become even more of a factor in the guest's path to purchase in 2023 and beyond.
Hotels should be focused on ESG (Environmental, Social, and Governance) right now, and it is important for buildings to get LEED (Leadership in Energy and Environmental Design) certified because of the numerous benefits associated with green building practices and sustainability.
Obtaining LEED certification demonstrates a commitment to sustainable building and design. LEED, developed by the U.S. Green Building Council (USGBC), is a globally recognized green building rating system. It offers different levels of certification, including Silver, Gold, and the highest level, Platinum. By achieving LEED certification, hotels and buildings can showcase their dedication to energy efficiency, environmental responsibility, and sustainable design.
LEED certification provides a comprehensive framework for assessing a building's environmental performance. It covers various aspects such as energy efficiency, water efficiency, indoor environmental quality, and sustainable sites. The LEED rating system encourages green building practices and sets prerequisites and credits for different project types, including new constructions, major renovations, and existing buildings.
By focusing on green building and LEED certification, hotels can contribute to reducing environmental impact. LEED-certified buildings are designed to minimize energy use, reduce greenhouse gas emissions, and promote water efficiency. These sustainable practices not only benefit the environment but also result in significant cost savings for building owners. Energy-efficient operations lead to reduced operating costs over time, enhancing the financial performance of hotels.
LEED certification promotes human health and well-being. It emphasizes indoor air quality, which is crucial for maintaining a healthy and comfortable environment for occupants. LEED projects also consider factors such as lighting, acoustics, and access to nature, contributing to better overall occupant experience and productivity.
LEED-certified buildings are recognized by the green building industry as sustainable and responsible. Achieving LEED certification can enhance a hotel's reputation and attractiveness to environmentally conscious guests. Additionally, LEED-certified hotels may qualify for incentives, grants, and other benefits from government entities or green business certification organizations such as the Green Business Certification Inc. (GBCI).
Hotels should prioritize ESG efforts and focus on LEED certification because it aligns with sustainable building practices, reduces environmental impact, enhances human health and well-being, improves operational efficiency, and boosts reputation. By embracing green building principles, hotels can contribute to a more sustainable future while reaping the benefits of reduced costs and increased guest satisfaction.