How to Attract Generation Z to Your Hotel
By Jordan Hollander
Last updated January 26, 2022
5 min read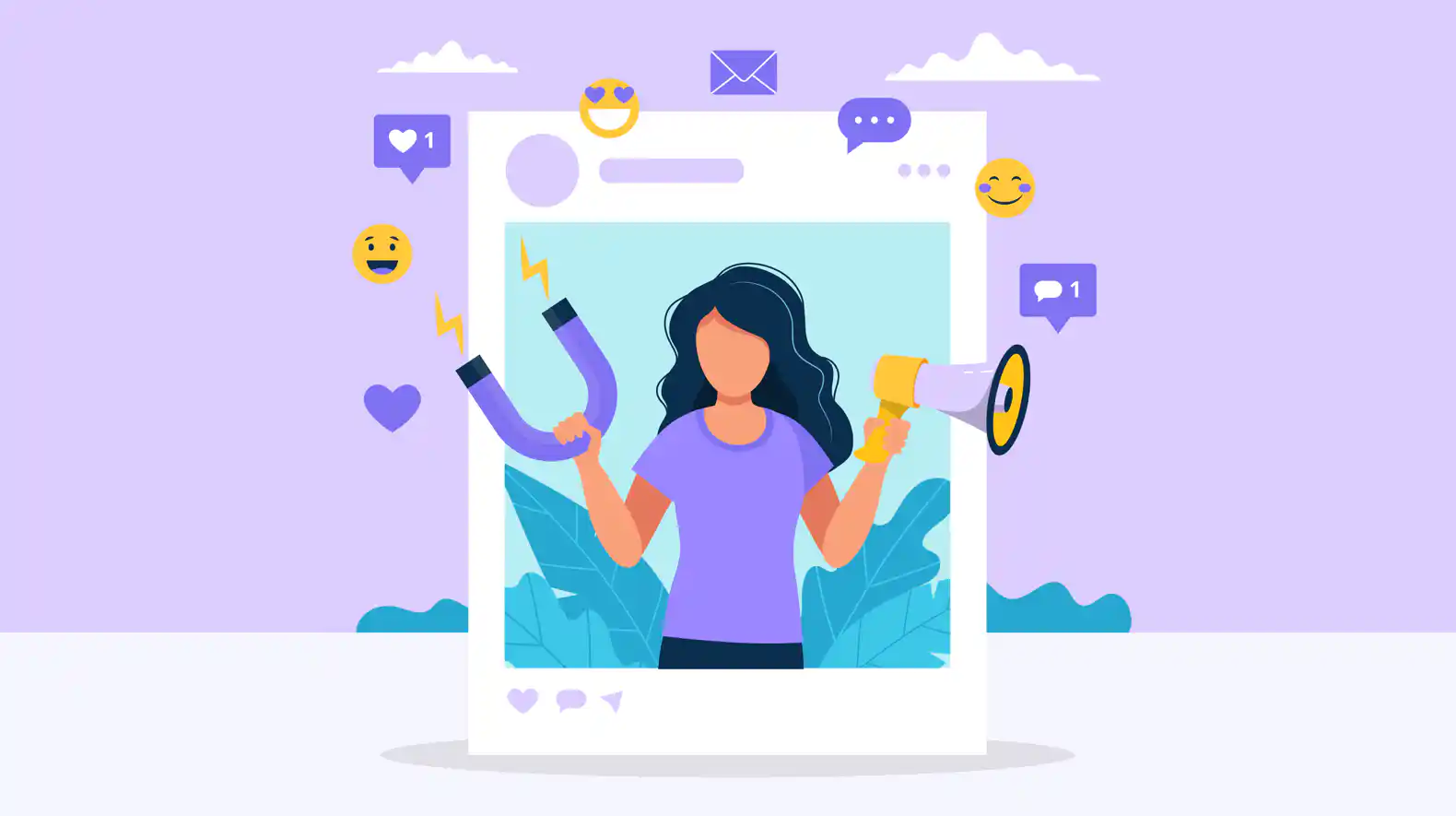 Most hoteliers don't use Snapchat or know what TikTok is. Generation Z's, however, are flocking to the platform in record numbers – making it the world's second most downloaded app of 2019.
TikTok is the epitome of what it means to be a Gen Zer. It's also a perfect symbol for how few hotel marketing managers really understand this demographic. Few hotels are making any effort to capture the attention of this younger generation – and this attitude is catching up.  Those who understand this new generation of post-millennials leverage marketing influencers and tap into passion points like climate change to drive business.
Generation Z is already one of the largest consumer groups, despite the fact that some members of this demographic are younger than age 10. They "control $200 billion in direct spending. In the meantime, they influence more than $600 billion in spending by their parents," according to one research report. Members of generation Z are expected to account for 40% of all consumer purchases by the end of this year.
It's tempting to apply the same approach you take marketing to millennials to Gen Zers, but this strategy won't win you any younger guests. Don't underestimate this group: yes, they're tech savvy, but they're also budget-conscious, globally-minded guests who wish to be taken seriously. It's not all about the next hottest social network. These travelers require an additional level of personalization, authentic messaging, and plenty of digital touchpoints to streamline the journey.
Generation Z: Who are They? 
Generation Z is generally regarded as those with birth years between 1995 and 2015. They are the youngest generation and many of these young people are still in high school and below.  It would be a mistake to conflate Gen Z with Gen Y, also known as Millennials. While these groups may share some characteristics, they have very different perspectives, habits, and attitudes that impact their purchase decisions.
Generation Z is the first generation of "digital natives," a buzz phrase that means this group has grown up completely immersed in the internet through platforms like Google at a very young age. Smartphones, touch screens, and apps have been the norm since birth, unlike Gen Y, who can remember a time before wireless internet. Gen Z has strong tech skills, the ability to multitask, and the desire for personalized, custom-built experiences.
At a high-level, here's what this generation is all about: 
They're discerning. Cynics say that Gen Z members have "an eight-second attention span." More to the point, having grown up in the age of the internet, this group is able to quickly sort through and assess huge amounts of information. They can quickly tell when they're being sold to and what's worthy of their attention. 

They define personal interaction differently. Despite their reputation for constantly spending too much time on their phones, Gen Z takes face time seriously. "74% of Gen Z would rather connect with colleagues face-to-face than via other formats. But here's the catch: Gen Z doesn't equate face-to-face with in-person," one CEO told Fast Company. For Gen Z, conversations happening on social media or over text are just as real as in-person conversations. 

They're the "sober generation". Gen Z has grown up in the post-9/11, post-recession world. They're pragmatic savers who seek value, rather than luxury. They look to be defined differently than Millennials and work hard to avoid the "lazy" stereotype. This is a group that believes strongly in "diversity, equality, nondiscrimination and the alleviation of poverty." 
When it comes to travel, Gen Z may share similar values to Gen Y – but how this group goes about booking a hotel, engaging with a property, and enjoying their stay differs dramatically. 
Generation Z vs. Generation Y and Baby Boomers
Older generations like Gen Y and the Baby Boomers are the two other largest consumer groups hoteliers need to know. Gen Y, known as Millennials, were born between 1980 - 1994; Boomers were born between 1944 - 1964.
Boomers came of age during a time of post-WWII optimism. This generation turns to traditional media like Facebook and TV advertising, and seek travel experiences by deciding on the destination first.
Millennials, Gen Y, are much closer to Gen Z in their spending habits. They rely on social media platforms more than traditional media to get information about brands: Gen Y uses their mobile device for most things, but 32% still use a computer to complete a purchase. "As is well documented, many of the millennial generation's life choices, future earnings and entrance to adulthood have been shaped by this recession in a way that may not be the case for their younger counterparts," reports Pew Research Center.
Technology that Baby Boomers and Millennials have had to adopt has been part-and-parcel for Gen Z. The iPhone debuted in 2007 when the oldest Gen Zers were 10; since then, social media, constant connectivity, and on-demand content have become the norm. As a result, Gen Zers are thought to be better at multi-tasking, more knowledgeable about politics and the world, and have more diverse tastes – the internet has made the world their oyster. Gen Z and Boomers share a love for discounts; Gen Z and Gen Y share a level of comfort with interacting with brands on social media. 
Gen Z Travel Preferences
This technologically-savvy group expects next generation digital experiences and wants your hotel to provide genuine, ethical experiences that can be booked through a smartphone.
Gen Z takes "mobile-first" to the next level. "As with all other things, Gen Z expect to be able to handle all advance transactions on their phone or tablet: from selecting their destination to booking all the details, including flights, ground transportation, lodging and restaurant reservations. They want to be able to ask questions online and get immediate answers as they make their decisions," writes VisionCritical. For this group of travelers, that they can book experiences, rooms, ancillary services, and text with your property is should be a given, rather than an exception.
This generation also grew up traveling: travel company Contiki reports that 79% of Gen Z have traveled overseas by age 15. Their travel experience, combined with their values of diversity and inclusion, mean this generation sees themselves as part of a "global village." Gen Z plan trips that prioritize experience ahead of price and these travelers have an open mind when it comes to what that experience could be. When they decide to take a trip, they're undecided about where they want to go; Gen Z turns to social media to find both inspirational content and travel deals.
And, finally, this group travels with a conscience. Gen Z is drawn to hotels and travel companies that show a commitment to sustainability and socially-conscious travel. This group is much more ethical than previous generations; conscious consumerism is more than just a buzzword to Gen Z. McKinsey research found that: 
70% of Gen Z survey respondents try to purchase from companies they consider ethical

80% remember at least one scandal or controversy that involves a company

65% try to learn the origins of the products they buy

80% refuse to buy from companies that are involved in a scandal
Gen Z will do their research and stay at properties that pay fair wages, commit to sustainability, and give back to the local community. These are important aspects of their travel experience, not just checkmarks in a corporate sustainability report. 
Tips for Attracting Gen Z to Your Hotel
What does all this mean for your hotel? The good news is that you don't need to amass a following on TikTok to try to recruit younger guests.
That said, you must have a strong digital presence. One way to build a digital footprint is by marketing local experiences through display ads and social media. Approximately 1 in 3 Gen Z travelers reports that they want their next vacation to be an adventure. Display ads attractively showcase destinations, experiences, and sustainable travel in a way that still allows Gen Zers to "discover" something authentic.
Unique, Instagrammable – yes, even TikTok-able – experiences will draw in the Gen Z crowd. The importance of foodie experiences has increased significantly: McCrindle's market research for Contiki found that 35% of Gen Z prioritize food experiences. More than 90% of Gen Z research where to eat before they travel.
Expedia reports that appealing deals and images are impactful for more than 60% of Gen Zers who say advertising is influential. Capitalize on the fact that Gen Z prefer spontaneity by highlighting some of the local tours and highlights of the area throughout your hotel website. A hotel website design partner like TravelClick can help you build a website that isn't just mobile responsive, but totally mobile-optimized; this means guests can quickly find what they need without having to navigate complicated dropdown menus and slow-loading images. TravelClick even has an in-house media production team that can support your brand with great content – content that will hold a Gen Zer's attention for more than eight seconds.
--
Bottom line: it's time to find a marketing partner who understands how to target the Gen Z guest on their customer journey. Start marketing to this consumer group now to get ahead of the competition as their buying power continues to increase over the next decade.