How to Use the Homeaway Revenue Tool (MarketMaker)
By Adrienne Fors
Last updated August 06, 2020
4 min read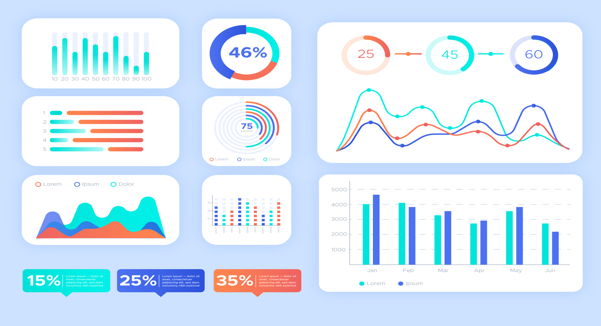 Looking for opportunities to boost your vacation rental's revenue? Your daily rates might be a good place to start. A great way to maximize your opportunity for revenue and bookings is to implement a dynamic pricing strategy, which means setting unique rates for each individual day - based on market demand, competitor supply, and your own historical data. If your prices don't adapt to changing market conditions, you could be leaving money on the table.
For property owners and managers who use Vrbo, the MarketMaker tool can be a solid addition to your pricing strategy and vacation rental marketing toolbox. In this article, we'll explain exactly what MarketMaker does and how you can use it to optimize your Vrbo listings.
What is MarketMaker? Homeaway's Revenue Tool Explained (now Vrbo)
MarketMaker is Vrbo's revenue management and competitor research tool. It's available to all Vrbo hosts in the Owner Dashboard. MarketMaker is free of charge. To access MarketMaker, simply log into your property dashboard and select "MarketMaker" from the menu on the left side of the page.
The tool itself compares your property's current rates and occupancy with the average rates and occupancy in your market or competitive set. A competitive set is simply a group of similar properties that Vrbo's algorithm has chosen. This comparison helps you determine whether your rates are too high or too low and if you are capturing your fair share of bookings. If your property has lower occupancy than the market average, for example, that could be a signal that you have an opportunity to increase bookings.
What information does MarketMaker show?
When you first open MarketMaker, you'll see your properties at a glance. You can quickly notice each property's average daily rate compared to the competitive set or market as well as occupancy percentage compared to the same competitive set or market. The data is from a time range selected on the top of the page: 30, 60, 90, or 180 days, or a custom range.
By default, all of the properties in your account will show, but you can also search for a specific property or apply filters, like number of bedrooms or location, to show a subset of your listings.
Next, we can drill down on one property in particular. By clicking the number of "opportunities" or the arrow on the far right of a given property's row, we can see rates for that property on specific dates. These dates show rate recommendations that Vrbo suggests based on competitive set data. Vrbo can recommend higher or lower rates, whatever the algorithm determines your property needs to maximize the opportunity for bookings.
When you click on the property's name in the "Property" column, you can explore MarketMaker's graph view. The graph looks overwhelming at first, so let's explain exactly what you're seeing.
The graph contains data for one of your properties and that property's market or competitive set. On the top, you can see the calendar, your current rates, and whether your property is available (white), booked on Vrbo (green), or unavailable for another reason (gray).
In the graph, you'll see a few lines, which you can toggle to show or hide:
Blue line: Your current rate

Green rate: Average rate of properties in your market/competitive set which have been booked on Vrbo

Gray line: Average rate of properties which remain available on Vrbo

Yellow line: Number of searches for your market on Vrbo
The graph also contains two stacked bars:
Light gray bar: Current occupancy of properties in your market, based on Vrbo data

Turquoise bar (above the gray bar): Forecasted occupancy of properties in your market, based on Vrbo's historical data, seasonality, and trends
When you hover over one date on the graph, you'll see the actual data points that correspond to each line and bar.
How do you use MarketMaker?
You can use MarketMaker in two ways: to make targeted rate adjustments and to gain a better understanding of market trends.
MarketMaker offers rate recommendations when its algorithm detects a gap between your current rates and the market's occupancy or rate trends. These rate recommendations can be found in the "opportunities" section. While looking at either the portfolio (list) or graph view, you may notice properties with "opportunities." On the graph, the "opportunities" will be shown in blue just above the calendar row.
Using MarketMaker's recommendations, you can adjust your rates up or down - in line with market demand and trends - without needing to do all the research to come up with those recommendations on your own.
The other way to use MarketMaker is to study market behavior. The graph view displays some great data about market demand in terms of search volume, and you can also get a sense of your competitive set or market's occupancy trends. These findings can help you determine high and low demand dates so you can adapt your own strategies - both on Vrbo and on other channels - to capture as much demand as possible. Knowing which dates are in high demand can lead you to change not only your prices, but also your minimum stay requirements, fees, and content to be most competitive.
What are MarketMaker's limitations?
While MarketMaker certainly presents some compelling information, it has one major limitation: the data is pulled only from Vrbo, and the changes you make to your rates will apply only to your Vrbo listing. For hosts who list properties on Vrbo only, that's totally fine, but many hosts use additional booking channels besides Vrbo. In some markets, Vrbo represents just a small slice of all searches and bookings, so we recommend that you take the data with a grain of salt.
Another limitation of MarketMaker is that it requires manual input. You can only make use of MarketMaker's rate recommendations by acknowledging each recommendation manually, and if you have several properties, the time needed to click through these recommendations and stay up-to-date can add up quickly. Airbnb's Smart Pricing tool offers similar rate intelligence functionality, but it's fully automated. Property owners and managers who use third-party dynamic pricing tools, such as PriceLabs or Wheelhouse, spend much less time adjusting rates, since these tools also adjust rates automatically. However, some hosts may prefer to stay in full control of rate adjustments, so the manual nature of MarketMaker could be a benefit.
Overall, MarketMaker is a nice addition to the Vrbo host dashboard, but it's important to remember its limitations. MarketMaker can provide several benefits to property owners or managers who use Vrbo exclusively, but for hosts with larger portfolios or listings on multiple sites, the manual work needed to apply its recommendations is simply too big of an undertaking. The market data, however, can be beneficial for any host, especially to show search volume on high and low demand dates.
Have you used Vrbo's MarketMaker? We'd love to hear about your experience with this tool!