The data undercurrent in todays hospitality technology
By Jordan Hollander
Last updated January 26, 2022
2 min read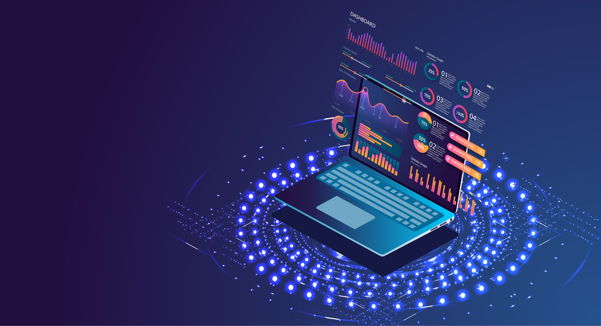 Data has transformed how we perform our jobs and manage companies. It existed initially as a metric we had to track, but during recent years it is being gathered in lakes and oceans worth of information. This water, if you will, has to be tamed and analyzed. Its complexity has led both companies and solution providers to create systems and software that is smart. No, it doesn't talk back, but rather performs statistical analysis on available data and then directs the system to either recommend certain actions or perform them itself. This is not necessarily a new concept, but it is one that continues to be more possible than ever before with the availability of numerous data assets, data science techniques and software capable of processing this information at the speed of decisions.
The sources available today encompass selected major categories of data, each with a plethora of actual information resources within them. Whether it originates from internal systems or external sources, the digital ecosphere continues to make this structured and unstructured data more accessible than ever. A few of these categories include:
The many specific sources within each of the above categories include internal transactional data from customer and property management systems, point of sale solutions, supply inventories, demand statistics, competitive benchmarking, channel placement and pricing, event data, customer feedback, website analytics, advertising segmentations, social media activity and many more.
As a business executive, surrounding yourself with quality performance metrics is important. The natural next step is to transform these data into inputs for your core decision processes and systems, enabling these systems to analyze data with guidance from a qualified user. This allows a system to receive more inputs than the typical person may be able to gather in the same amount of time and subsequently make better decisions for a business.
Now let's look at a few examples of how data is being combined with software to create a solution that was not previously possible due to various limitations.
Revenue Management
Revenue management continues to increase in sophistication as it pertains to the use of data sources. Since the early days of these systems, they relied upon interfaces to other internal systems. However, their increasing use of information from external sources has made them more intelligent and able to perform tasks more efficiently. These solutions now include inputs including local supply and demand statistics, competitive pricing, market level flight activity, weather and events to deliver more accurate forecasting and set pricing. Explore LodgiQ, Maxim, and IDeaS for examples of solutions empowered by this type of information.
Remarketing
Multiple advertising solutions enable companies to remarket products to individuals who previously visited their website. This advertising opportunity presents the advertiser's products to the same person when they visit a different site that is part of an ad network. The person is usually identified via anonymous tracking techniques such as a cookie, but other techniques may be employed as well. Effectively, this is the result of web analytics owned by an advertiser being repurposed into an ad network to identify a specific person that previously showed interest in their product in order to revitalize this person's interest. AdRoll, Google, Facebook, Perfect Audience, and Sojern all provide remarketing or retargeting solutions.
Behavioral & Intent Advertising
This type of advertising solution is built upon a foundation of data. However, the difference here is the information is based upon an individual's past browsing history, actual purchase transactions or other sources representing the person's interests and probable intent to purchase. The information is aggregated and assumptions are made to classify a person or audience segment into a group that is of interest to certain advertisers. Companies such as Adara, Journera, Sojern, Cendyn/ONE, Acxiom and AdTheorent may be considered examples of this type of service as are various predictive analytics solutions.
Many of these software technologies are producing capabilities not previously possible. Furthermore, each of them are unique in their own right. These systems are often able to protect the privacy of data subjects by infusing it into their core algorithms rather than exposing it to an interface. They then facilitate decisions and recommendations to be performed by either a person or the system itself.
While lists of products within a category are often useful, it is imperative to understand the vast differences amongst the aforementioned products within a category despite a few surface level similarities. Understanding these unique capabilities is key to generating business performance. In fact, executives must quickly realize that implementing an application with a reliance upon data requires strategic forethought. If the application becomes misaligned with the intended direction, then an organization may be forced to make an unplanned change. While these risks exist, the data infused applications should be able to create a significant competitive advantage.