14 Vacation Rental Industry Statistics that You Won't Believe
By Jordan Hollander
Last updated February 16, 2023
3 min read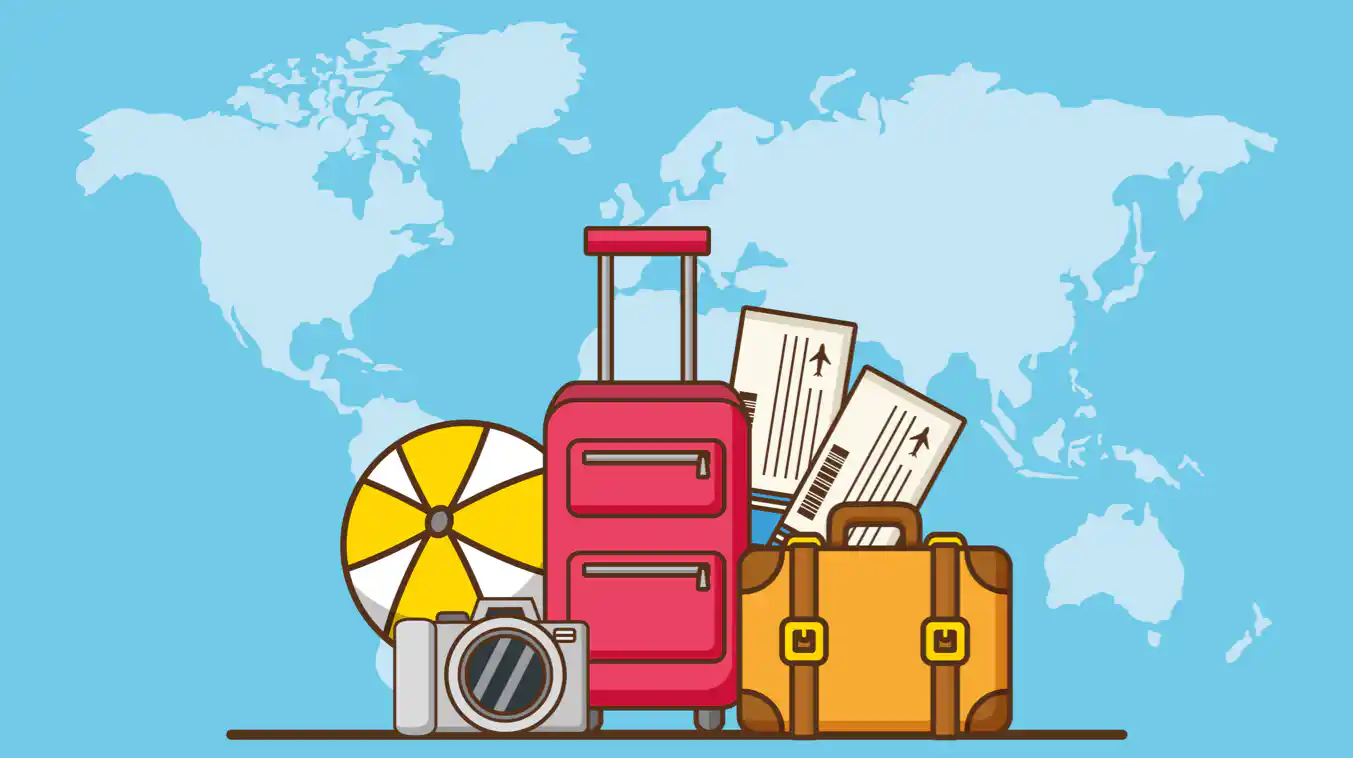 We probably don't need to tell you that vacation rentals play a major part in the travel ecosystem these days. Airbnb and its peers showed homeowners that their real estate could be monetized by selling rooms to short term renters like hotels and it created a whole new market for travel as vacation homes soon became available to the masses on a short term basis.
What started as a niche product for family reunions or vacations with groups of friends has turned mainstream, with booking sites like Airbnb, Vrbo, and Booking.com offering millions of vacation rental properties around the world. But just how big in the vacation rental industry? Where's the industry heading in the future? And how did it fare during COVID? Get ready for 15 mind-blowing statistics about the vacation rental industry that will show you just how massive this segment of the travel industry really is.
The US vacation rental industry's total revenue is estimated to reach $13.3 billion in 2021. With a roughly 10% year-over-year vacation rental market growth rate, the industry will be close to $20 billion in 2025. The global vacation rental industry will grow even faster in the coming years.  By comparison, the hotel industry is projected to hit $110 billion in revenue in 2021 based on expert forecasts.

How many people have stayed in a vacation rental? In 2021, user penetration is 13.1%, so around one in eight people have been vacation rental guests. By 2025, nearly one in five people will have stayed in a vacation rental.

Why do travelers choose a vacation rental? According to a 2016 study, the top reason why people book a vacation rental is to have access to a kitchen, with 64% of respondents. 49% of respondents also said they would choose a vacation rental for more privacy.

Travelers likely also opt for a vacation rental because they want more space. The average hotel room is around 325 square feet, while the average vacation rental spans more than 1,300. Who doesn't want to spread out and relax while on vacation?

Vrbo is one of the oldest OTAs for booking accommodations online. Founded in 1995, Vrbo (then known as Vacation Rentals By Owner) predates Expedia (1996), Booking.com (1996), and Priceline (1997), though it's a bit younger than Hotels.com, which was launched in 1991 as Hotel Reservations Network. 

Just how big is Airbnb? As of September 2020, the site had 5.6 million active listings in over 100,000 cities across the globe including the US, Europe and all markets combined. These listings include around 24,000 tiny homes, 3,500 castles, 2,600 treehouses, and 140 igloos - so there's no "typical" Airbnb property. Airbnb also works with over 4 million hosts!

Airbnb went public in 2020, with a valuation of more than $100 billion, making it the biggest IPO of the year. What made the company's IPO even more impressive is that the company's revenue was down 30% in 2020, due to the pandemic. Airbnb generated $3.4 billion in revenue in 2020, down from $4.7 billion in 2019.

Vacation rentals fared better than hotels during the COVID-19 pandemic. At the end of March 2020, global occupancy in hotels had dropped to 17.5% from 77% (a 77% decrease) during the same period in 2019. Studio and one-bedroom vacation rentals saw occupancy of 36.4% compared to 66.3% in 2019 (a 45% decrease), and vacation rentals with two or more bedrooms ran occupancy of 32.6%, which was down 60.6% in 2019 (a 46% decrease).

If you think about Airbnb like one big hotel, you'd need a lot of front desk agents. On average, around 200 guests check into an Airbnb every minute!

Speaking of hotels, hotel companies are trying to get into the vacation rental game. In 2019, Marriott debuted Homes & Villas by Marriott International, which went live with 2,000 properties. Today, the program includes over 25,000 homes worldwide.

Although 2020 was a tough year for travel overall, vacation rental ADR actually increased over the course of the year. Vacation rental ADR hit an all-time peak of $202.50 in June 2020.

There's nothing like a trip to the woods! According to Vrbo, demand for cabin rentals is up 25% year-over-year, and demand for chalets is up 20%. And 61% of families responding to Vrbo's survey said they were more likely to pick an "outdoorsy destination" than a city for their next trip.

Properties in rural destinations are enjoying some serious surges in popularity. Some of Airbnb's fastest-growing markets include Hudson Valley, NY (revenue is up 85% year-over-year); Big Bear, CA (up 73%); and Lake Tahoe, CA (up 67%). In contrast, demand for short-term rentals in New York City is down 55%.

Vacation rental guests are staying a lot longer on their post-pandemic trips. Prior to March 2020, most vacation rental bookings were for one week or less (80%). After the pandemic, stays under 7 days were the minority - only 30% of all reservations - according to AirDNA.
What's next for the vacation rental industry? At this rate, it seems like anything's possible. Want to learn more about vacation rentals and property management? Check out our vacation rental resource center.