The 50 Best Vacation Rental Websites for Travelers in 2021
By Adrienne Fors
Last updated August 16, 2023
6 min read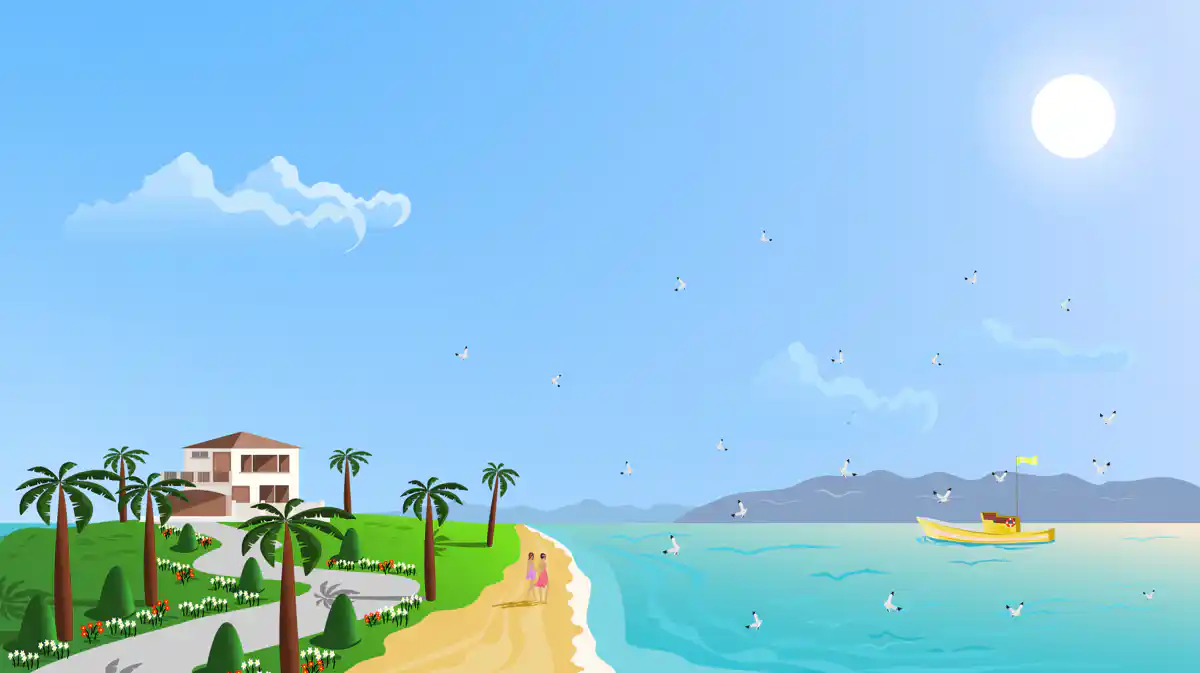 Searching for that perfect vacation rental? Or maybe you're looking for sites to list your own property? Finding the best vacation rental websites for your needs isn't always easy. In this article, we'll introduce you to over 50 unique vacation rental websites, including global, regional, and niche sites. By the end of this article, you'll probably have bookmarked a few sites you want to visit again and again.
The Most Popular Vacation Rental Websites
If you've booked a vacation rental before - or if you manage one - you're probably familiar with at least a few of these top sites.
Airbnb: One of the world's most popular vacation rental booking sites which includes entire homes, private rooms, and shared spaces.

Vrbo: Originally known as "Vacation Rentals by Owner," Vrbo specializes in traditional vacation rental properties, like homes and condos, with a focus on leisure travelers.
FlipKey: Part of the Tripadvisor family, FlipKey is known for traditional vacation rental properties (like Vrbo), and it has a global footprint.
Vacation Rental Meta-Search Sites
There's no need to click around to try to find the best deal; a vacation rental meta-search site will do the clicking for you and aggregate search results from vacation rental booking sites like Vrbo and Booking.com.
Tripping.com: Compare results from popular booking sites, apply filters, and read reviews for properties around the world on this vacation rental-specific meta-search site.

HomeToGo: This site lets you enter dates and a destination to find the perfect vacation rental, then directs you to that vacation rental's website or OTA to complete your reservation.
Wimdu: Like its sister company HomeToGo, Wimdu aggregates search results for vacation rental properties on a variety of OTAs with a focus on urban and European destinations.

Trivago: Compare not only hotels, but also vacation rentals on Trivago, which is known for its catchy advertisements and immense search results.

Kayak: Though it might be best known as an airfare comparison tool, Kayak also offers meta-search functionality for apartments, condos, and homes.
Regional Vacation Rental Sites
Traveling to a particular corner of the world? These regional vacation rental sites focus on a particular country or market.
Agoda Homes: As the vacation rental arm of hotel booking giant Agoda, this site lists over 1 million homes and apartments in markets throughout Asia.
Vacation Caribbean Rentals: Planning a trip to the Caribbean? Search for and book vacation rentals in Caribbean destinations like Jamaica and Barbados on this specialized site.

Florida Rentals: Traveling to the Sunshine State? Florida Rentals' niche is vacation homes, apartments, condos, and villas in Florida only - from Key West to the Panhandle.
Luxury Vacation Rental Sites
Looking to splurge on a five-star villa or vacation home? These sites are known for their service-oriented and stylish listings.
Plum Guide: This uber-selective site chooses to list only the most unique and luxurious homes in destinations like Palm Springs, the Hamptons, and the Cotswolds.
Stay One Degree: Like a vacation rental country club, this members-only program lets you book an exclusive selection of homes and meet fellow travelers.
Niche Vacation Rental Sites
Searching for something unique? These sites focus on a particular niche - whether it's family travelers or long-term stays.
Kid & Coe: Traveling with small children? Kid & Coe's collection of luxury homes consists of only those that welcome the youngest travelers and provide amenities like cribs, kids' dishes, and toys.
Innclusive: Aiming to combat racism in the travel industry, Innclusive helps travelers find vacation homes where they'll feel welcome and accepted by hiding the traveler's photo until the booking is complete

Outdoorsy: Looking for a vacation rental on wheels? RV rental site Outdoorsy matches you with RVs, campers, and vans listed by over 15,000 owners.

Blueground: Staying for a while? Blueground offers furnished apartments for stays over 30 days in cities like Los Angeles, Boston, and Paris.
Vacation Rental Brands & Management Companies
Sometimes you don't want to gamble on a vacation rental - it could be great, but it could be a disaster. Vacation rental brands and management companies provide consistency and peace of mind for travelers who want a high-quality experience.
Interhome: The world's biggest vacation rental management company, Interhome, manages over 50,000 homes, primarily in European destinations, and even has brick-and-mortar offices which offer guest service in person.
Homes & Villas by Marriott International: Even the big brands want in on the vacation rental game; this site offers vacation rentals in global destinations and the opportunity to earn or redeem Marriott Bonvoy points.
Did we miss any vacation rental websites or awesome search engines for short-term rental getaways?  We're always looking for recommendations from travelers and property managers who know the best sites and insider tips to find exclusive beach houses, hotel rooms, last-minute accommodations and more. The vacation rental market is always changing and property owners constantly find new rental listing sites so we're going to keep this article a living breathing directory that will get regularly updated with your recommendations.