The Hotel Industry is Pioneering How to Leverage WhatsApp for Business
By Jordan Hollander
Last updated January 26, 2022
5 min read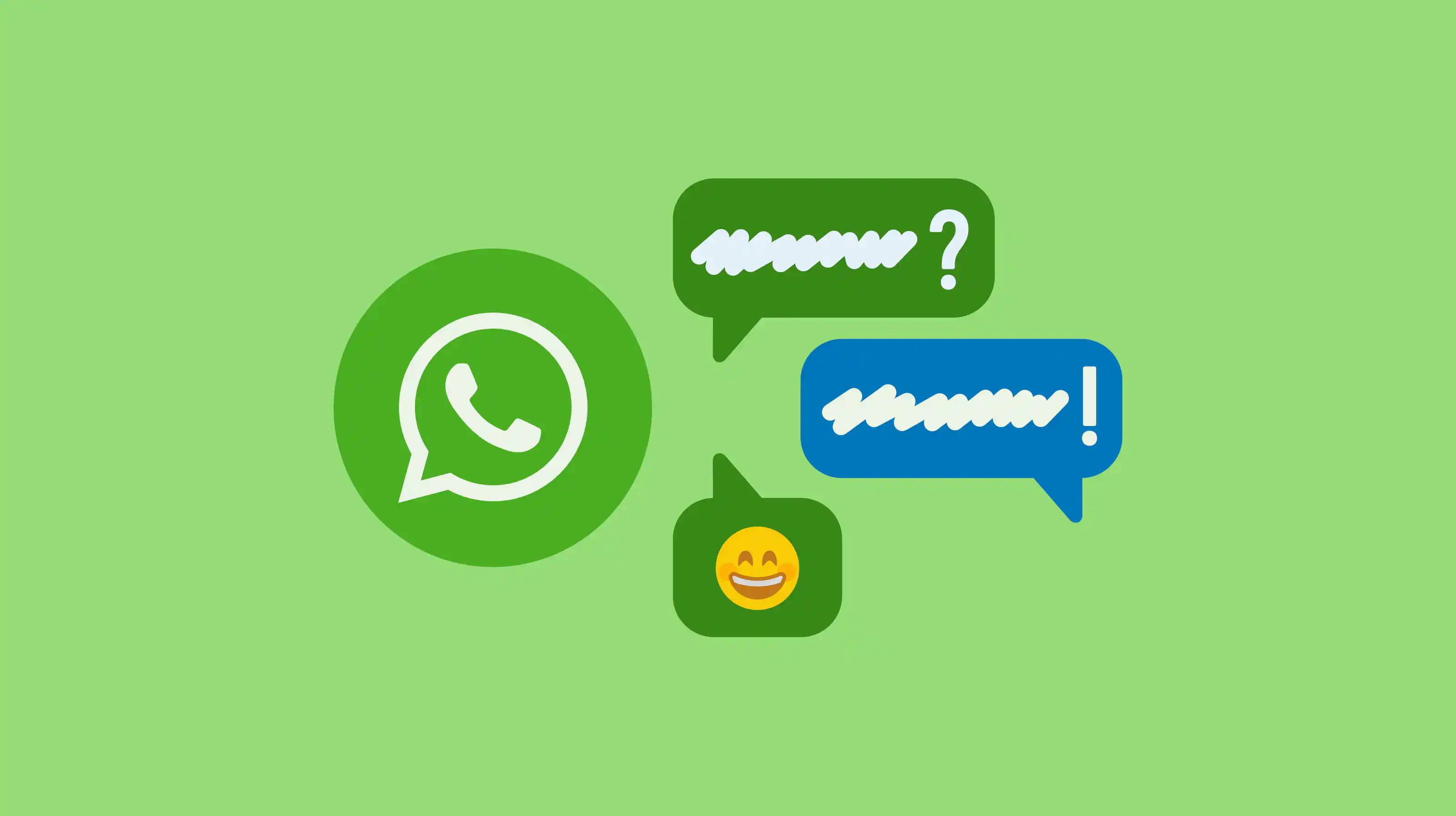 *Ping!* We receive messages on our phones for nearly everything these days. That buzz in your pocket could be a message from a friend, a tracking number for an Amazon order, or a security alert from your bank. All of your most important information arrives in the palm of your hand - so why should communication from a hotel be stuck in your email's spam folder?
In this article we're going to cover 10 creative ways that hotels can leverage guest messaging to surprise and delight guests.  Top rated guest messaging platforms generally integrate with all major communication channels like SMS and WhatsApp for Business.
Before we dive in, let's first let's first review the data around why business messaging is booming right now.
Businesses are increasingly adopting messaging services like WhatsApp for Business, Facebook Messenger, SMS and customer service live chat to communicate in real-time with their customers. But for hotels, implementing a messaging service, such as Alliants, isn't just a way to show off their tech savvy.
Studies show that text messaging is a preferred way to communicate with businesses for 9 out of 10 consumers - and that people actually read their texts. Compared to emails, which around 20% of recipients open, text messages garner an astounding 82% open rate. Rather than dedicating time and energy to optimizing your email subject lines, a forward-thinking hotelier should instead leverage a communication method that guests are much more receptive to: text messaging.
Best Practices for Business Messaging
With the exciting technologies available for guest messaging now available, it's important to not forget the basic rules of common courtesy. With a property management system full of past guests' phone numbers, you may consider automatically enrolling your whole database in your text messaging strategy. However, a savvy hotelier will ensure all guests have opted into their messaging program. Not only will receiving consent increase your open rate (and overall engagement) because guests who aren't interested simply won't sign up, it will prevent any problems down the road that could result from using guest data without permission.
Sometimes, hoteliers can be tempted to overuse messaging services and send messages on a frequent basis. By limiting your messaging strategy to only messages that truly add value, you can avoid guests seeing the messages as spam. Guests may unsubscribe or even have a negative impression of your hotel if the messages are too frequent, irrelevant, or unprofessional.  Focus your messaging on critical facets of the guest journey like facilitating contactless check-in.
While adopting a totally new system of text messages with guests can sound daunting, we'll help you get started. We've compiled a list of 10 ways hoteliers can use text messaging tools, like Alliants, that enable hoteliers to communicate across channels like WhatsApp and SMS to enhance the guest experience. Use this list to gain inspiration, or simply copy and paste our examples into your text messaging system.
1. Get Feedback
Why wait until the guest has posted a review to learn about their experience? Sending a quick message to ask for feedback is a fantastic way to resolve issues before they escalate or recognize staff for going above and beyond.
Hi [GUESTNAME], How is your stay so far? We appreciate your feedback.
Adding the guest's first name to the beginning of a message is an easy way to customize the message and make it seem more personal (less like a robot).
2. Ask How You Can Help
Create an opportunity to provide excellent service by asking guests if they need anything. For example, following up with guests after check-in is a great way to ensure a smooth arrival process. You can also incorporate an emoji to make your text messages more fun and mobile-friendly.
Hi [GUESTNAME], Did you get into your room alright? Please let us know if we can assist with anything during your stay.
When sending a message like this one, make sure to follow up on any requests or problems that the guest may have. Just sending the message isn't enough; your staff must be prepared to follow through. Comprehensive text message platforms like Alliants can route requests to the appropriate departments and help staff members ensure nothing gets overlooked.
3. Give a Freebie
Who doesn't love a freebie? Give guests a token of your appreciation and an experience they won't forget with a complimentary cocktail, dessert, or tote bag.
Thanks for choosing [HOTEL X]! To show our appreciation, we invite you to choose either a free cocktail or a souvenir tote bag. Let us know when we can deliver it to your room.
Guests will be thrilled to receive a special surprise, and the cost of implementation is quite low. Something as simple as a freebie can even drive guest loyalty and lead to positive reviews!
4. Personalize Your Communication
Dig into the mountain of guest data in your CRM or PMS to uncover key details about guest loyalty. By understanding which guests have stayed at your property before, you can thank these guests for their loyalty with a special message.
Welcome back! Thank you for choosing [HOTEL X] again. If we can do anything to make your stay better, just send us a message! 
Personalizing your messages isn't just a nice thing to do, but it can actually deliver results. Guests crave personalization, with over 80% of survey respondents saying they would do more business with travel companies that tailor their offerings.
5. Upsell Cool Experiences and Deals
Running a sale at the spa? Is there a unique, must-do activity nearby? How about happy hour at the lobby bar? Alert guests via text message to deals, activities, and attractions in the area that can enhance their overall stay.
Give yourself the relaxation you deserve. Our weekly spa promotion is 10% off any service!
Wondering what to do today? Check out the amazing views of LA and beyond from the Griffith Observatory. ? Our concierge can show you how to get there!
Advertising your hotel's outlets can also lead to incremental revenue in addition to delighting guests who might not have known about them.
6. Celebrate Special Occasions
If you're aware of any guest birthdays or anniversaries, sending a timely text message is a perfect opportunity for some clever marketing.
Happy Birthday! ? We're thankful that you chose to stay with us on this special ocassion and want to make sure everything is perfect during your stay.  Dinner at [HOTEL RESTAURANT] is on the house tonight for you and a guest.
Sending notes for special occasions during the guest's stay, such as bachelorette parties, honeymoons, and business meetings, can also build rapport and make the guest smile.
7. Use Humor
Although we're talking about using text messaging here, we don't believe your business communication should sound robotic. Give guests a chuckle (and perhaps a discount code) by sending a joke. Just remember to stay away from anything offensive!
What's the problem with booking a hotel room in space? The price would be astronomical. ? All cheesy hotel jokes aside, welcome to [HOTEL NAME], we're just a text message away when you need us.
Build your brand image by showing personality in your text messages. Guests might even think your jokes are so funny that they'll tell their friends or share them on social media!
8. Share Local News
Is there a citywide event coming up? An important local election? Or maybe a special holiday that's unique to your city? Help your guests understand what's going on around town by sending messages about local news or events.
Hi [GUESTNAME], Heads up! Chicago takes St. Patrick's Day seriously, so expect to see parades, celebrations, and revelers throughout the street on March 17th. Expect some road closures and delays on public transit. ?
As a source of local intel, you're the portal for guests to learn about the area. They'll appreciate knowing about road closures and delays in addition to fun things like parades, parties, or fireworks.
9. Offer Helpful Tips
Provide tips and suggestions to make your guests' overall experiences as smooth as possible. Is there something they should know but would be hard for them to discover on their own? Delight guests with a pearl of wisdom that will improve their stay in your area.
?Miami Tip: Skip sitting in traffic and rent a CitiBike to ride around Miami in style! The closest CitiBike kiosk is across the street, and you can pay with a credit card.
These tips can contain anything that would be relevant for the guest: transportation tips, restaurant recommendations, or even translations of local slang words.
10. Run a Contest
Encourage guests to engage with your hotel by running a contest that they'll want to enter. Don't forget to follow up with the content results or winner!
Checking out tomorrow and  already craving another visit to San Francisco? We're giving one lucky winner a free 2-night stay! Share an Instagram picture of you on property with comment as "Can't wait to come back to @[HOTELNAME]" using the hashtag #[HOTELNAME].  The picture with the most likes wins!
A contest can also drive traffic to your website, social media pages, or review sites when guests need to perform an action (such as "liking" a page or post) in order to qualify.
--
Ready to take your guest messaging to the next level? Implementing a text messaging system, like Alliants, can make real-time communication with guests possible. Not only can hoteliers build stronger connections with guests and drive guest loyalty, but they can also generate incremental revenue by promoting on-site outlets and discount codes. Make your hotel more relevant, engaging, and personable when you integrate guest messaging into your daily operations.