HT SCORE
80 out of 100
Hotel Tech Score is a composite ranking comprising of key signals such as: user satisfaction, review quantity, review recency, and vendor submitted information to help buyers better understand their products.
Learn more
Reviews Summary
Ranked #9 out of 49 in Revenue Management Systems
Verified Customer Support
RevControl has opened its internal systems to Hotel Tech Report and earned the Verified Support Certification.
Learn more
Most popular for
City Center

5 verified reviews

Limited Service

1 verified reviews

Airport/ conference

Leader: IDeaS

Serviced Apartment

1 verified reviews

Bed & Breakfast

Leader: D-Edge
RevControl Overview
Suitable for Hotels and Hostels. AutoPublish for automated rate updates to PMS or Channel Manager. Rate recommendation per room type category not only based on the PMS data but also takes the competitors rates into the equation making sure your rates are always aligned with the market. Includes Rate Shopping for 365 days and 10 competitors.
About RevControl
Founded in 1995 | Headquarters in Eindhoven Netherlands | 18 employees
Pros & Cons
94% recommend
Expert Q&A and Partner Recommendations
Question:
What does this product or service do well?
Answer:
Many of our customers in the Benelux use RevControl to optimize their revenues and I hear nothing but positive feedback. Their solution is easy to use and provides you with some great dashboards and insights. If you are looking for a RMS, you should definitely invite Edwin and his team.
by Robert Vogt (Guestline) on October 19, 2020
See more answers (5)
Question:
What differentiates this product or service from the competition?
Answer:
Besides offering a solution that just works for a very affordable price, the people are at the heart of their organisation, like with us at Guestline. I met Edwin many years ago and he is a very caring person, straight forward and he build a team around him that strive for excellence. In short: gr...
by Robert Vogt (Guestline) on October 19, 2020
See more answers (5)
Question:
Based on your experience with this product or service, if you could give one piece of advice to a hotelier considering this product or service, what would it be?
Answer:
You are in good hands with revControl, they are a professional and very reliable organisation, go for it! Edwin and his team have years and years of experience. Try out their solution, you wont regret it.
by Robert Vogt (Guestline) on October 19, 2020
See more answers (5)



+ 3 recommend
Revenue Management Systems
IDeaS creates sophisticated yet simple ways to empower revenue leaders with precise, automated decisions they can trust.
Revenue Management Systems
Your Command Center For Profitable Revenue Strategies
Revenue Management Systems
Automatic Revenue Management for Hotels and Hotel groups
View RevControl alternatives
FIND THE PERFECT FIT
Want to find out if RevControl is the best fit for your hotel?
Take the quiz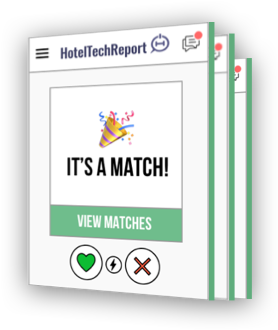 GETTING STARTED
Download the 2021 Revenue Management Systems buyer's guide
Free download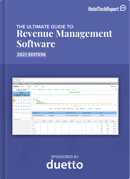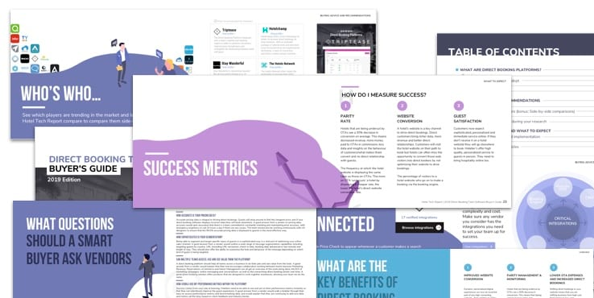 Dynamic Pricing
Price sensitivity modeling
Fully automated revenue management
"What-if" scenario analysis
Guided workflows
Group pricing & evaluation
Channel management
Analytics dashboard
Multi-property Management
Open API
Mobile App
Inventory Management
Open Pricing
Lost Business Data
Automated Room-Type Pricing
365-Day Forward Pricing
Dynamic Price Hierarchy Control
Real-time price optimization
Alternate Property Reccomendations
Alternate Stay Date Recommendations
Five-Year Forecasting
Smart Spreading Technology
Financial Forecast Builder
Scheduled Reports
Custom Reports
Single Sign-On
Enterprise Business Guidelines
Mobile Friendly Design
Future Market Demand Data
Price Explanation
MARKETS SERVED
North America
South America
Europe
Asia Pacific
Middle East
Africa
VERIFIED MARKETS
Netherlands
United Kingdom
Verenigd Koninkrijk
Iceland
Nederland
Belgium
Low review volume alert
This vendor is 64% below the category average.
Declining share of voice
This vendor has fewer recent reviews than average compared to other top Revenue Management Systems providers. It is advised that you ask for recent references before proceeding.
RevControl Review: Very handy!
Director from Branded in Alkmaar (Netherlands)
What do you like most?
Connection to our PMS Overall view, including competitors Pick up overview, we would like to see the pricing of other competitors per day. Excel sheet, perhaps it could be also include the previous ow...
What do you dislike or think could be improved?
Exact pricing on a specific date of all our competitors, this would be very handy to compare our own pricing (next to the green, orange and red sign).
RevControl Review: Perfect service
General Manager from City Center in Utrecht (Netherlands)
What do you like most?
With RevControl I'am managing my rates and revenue easy and quick. It gives me inside about what my competitors do and also gives me statistics and advise about yield and revenue management. RevControl i...
What do you dislike or think could be improved?
I would like to receive more statistics. Everyday you receive the pick up report, but it will give me more knowledge about the history of the rates that provided the pick up. There is an action log, but a...
RevControl Review: Perfecte tool voor revenue management
Gedelegeerd Bestuurder from Other in Durbuy (Belgium)
What do you like most?
Dankzij RevControl sparen we heel wat tijd uit bij het beheren van onze hoteltarieven. Bovendien beschikt het programma over een zeer gedeailleerde tool voor het analyseren van omzetresultaten.
What do you dislike or think could be improved?
Een extra tool voor groepsverblijven zou het wat ons betreft helemaal af maken. De reeds uitgewerkte tool hiervoor schiet terkort.
RevControl Review: Perfect for a smallscale venue, as ours.
Comercieel manager from Boutique in Zeist (Netherlands)
What do you like most?
Easy and friendly system to manage our daily rates in one simple overview. Fully integrated with our PMS, so all changes are send directly to our system and channelmanager.
What do you dislike or think could be improved?
The visibilty of special data, festivities and events in the overview of rate recommandation would make it even more easier.
RevControl Review: Surprising Original: Verrassend
Director from Other in Elspeet (Netherlands)
What do you like most?
Never thought that we could achieve such high room rates. The program works fine and makes our back-office a lot easier. We are enthusiastic and look forward to the coming year. Original: Nooit gedacht d...
What do you dislike or think could be improved?
collect and link as much data as possible to be able to make even more comparisons. For the rest, continue like this and make sure that after the first year connected there is also an increase in room rev...
RevControl Review: Excellent platform
Director from Motel in (United Kingdom)
What do you like most?
All the information you need in one place, easy to understand making Revenue Management easier. The results have been outstanding as we have achieved improved occupancy at higher rates.
What do you dislike or think could be improved?
A mobile app which sends notifications would be helpful. Some of the dashboard items can be improved and displayed more clearly. I tend to rely use 'Rates' and don't pay much attention to the rest as it...
Freemium (hotel can trial for free)
30 day trial
Implementation fee
Less than $1000
Monthly subscription (Flat)
Less than $500/month
Monthly subscription (/room/month)
$3/room/month - $6/room/month
Channel Managers
World's most powerful channel manager, managing rooms and rates on 400 hotel booking channels, in real-time.
Rate Shopping & Market Intelligence
OTA Insight empowers hoteliers to make smarter revenue, distribution and marketing decisions through its market-leading suite of cloud-based business intelligence solutions including Market Insight, Rate Insight, Parity Insight and Revenue Insight.
View all (33 RevControl integrations)