Booking.com Rentals: Competitors and Alternatives
By Adrienne Fors
Last updated May 27, 2020
4 min read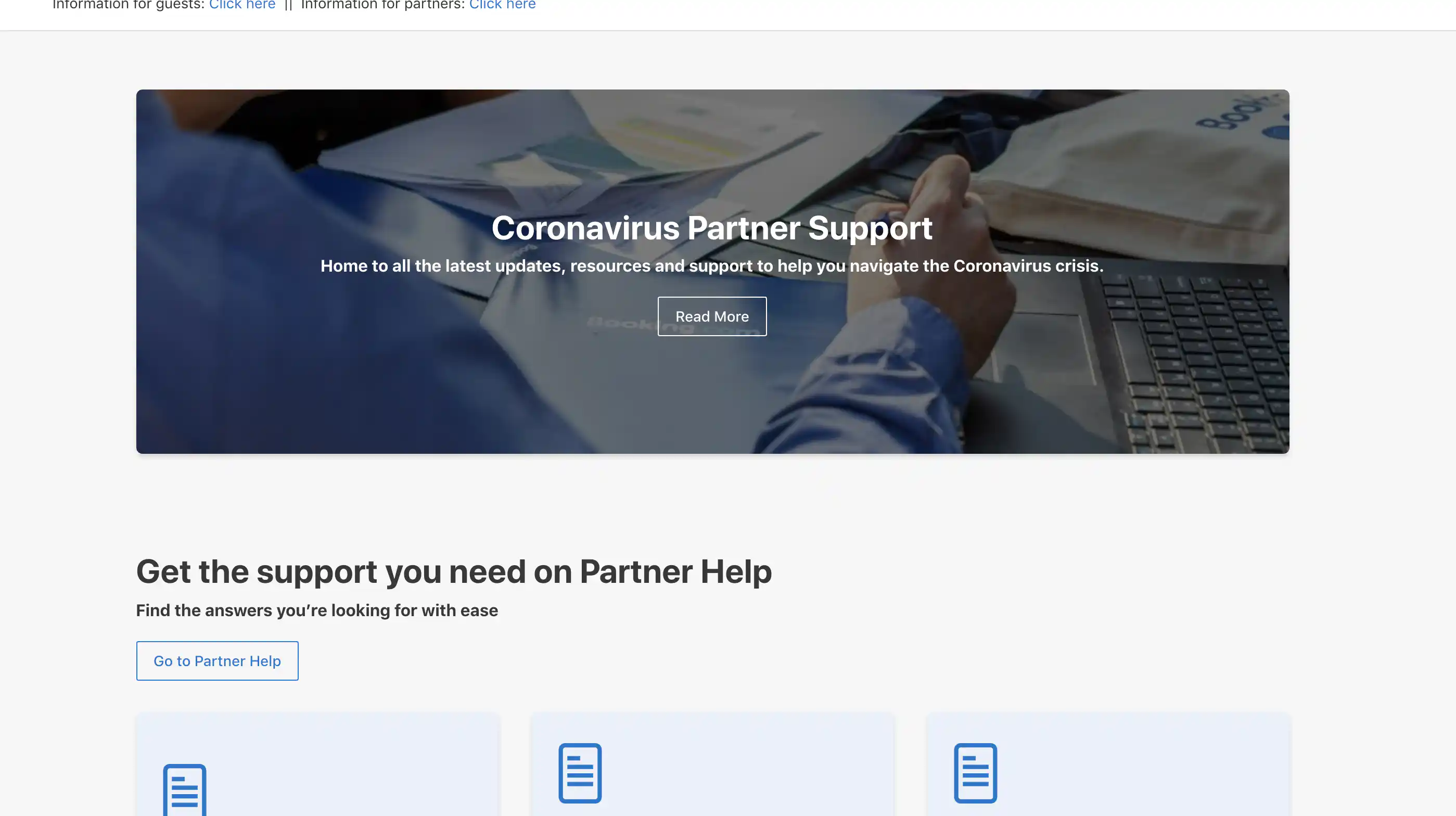 Did you just say "Booking.YEAH!" in your head? Okay, glad we're not the only ones. Booking.com isn't only famous for their catchy marketing jingles, but also for being the most popular accommodation website in the world, with over 400 million monthly visits and more than 28 million listings. The company has come a long way from the small Dutch start-up that it was in 1996!
Despite Booking.com reputation and popularity, it's not necessarily the perfect distribution channel for every short-term rental property. In this article, we'll review the pros and cons of Booking.com compared to its three closest competitors: Airbnb, Vrbo/HomeAway, and Tripadvisor Rentals/FlipKey. By the end of this page, you should feel comfortable making the best distribution decisions for your vacation rental business.
Booking.com vs. Airbnb
When we talk about Booking.com and Airbnb, we're talking about two of the biggest names in online travel. These two sites combined snag nearly a half a billion monthly visitors and are some of the world's most popular websites, period. Although they both list vacation rentals, the two sites actually have a few key differences that will help you decide whether or not to list your property on one, both, or neither of them.
The most important factor for many property owners is commission. Booking.com charges a hefty commission, 15%, while Airbnb's fee is just 3%. Property owners who want the most bang for their buck might be inclined to list on Airbnb only, but Booking.com offers some great features that might make the commission worth it. Within the owner dashboard, called the Extranet, you can set up custom promotions, review historical trends at your property and in the market, and browse a robust library of how-to guides and discussion boards. 
While Booking.com offers a lot of customization for your pricing and policies, the site doesn't let property owners write much custom content. Most of Booking.com's listing content is written by their own team, and it can be difficult to request changes, Airbnb listing content is completely host-generated. So owners who have very unique properties or wish to add lots of custom content may be happier with Airbnb's listing setup.
Booking.com vs. Vrbo
If you're considering listing your property on Airbnb, then Vrbo should be on your radar too. Compared to Booking.com, Vrbo's number of listings and monthly visitors looks quite small, but it makes sense when you consider that Vrbo and HomeAway only list vacation rentals - homes and apartments. No shared spaces, no hostels, no tours and activities, no rental cars. Vrbo has a loyal following of traditional vacation-goers, mostly in the US, who know exactly what they want: a traditional vacation rental.
Vrbo is an affordable choice for property owners, with a commission of 5% or a $499 monthly commission. To put that in perspective, an owner who books $10,000 per year would pay $1500 to Booking.com or $500 to Vrbo.
Unlike Booking.com, Vrbo was designed for vacation rental owners from the get-go. The owner portal is relatively intuitive and has features that property owners want, like customizable house rules and the ability to upload your own rental agreement. Booking.com's Extranet is slightly more rigid, though it contains a lot of reports about market trends. In many markets, Vrbo collects and remits tax to local authorities on your behalf, while you have to handle your own tax payments for Booking.com reservations.
Vrbo may be the better choice for property owners with traditional vacation rental properties who are just getting started and can benefit from a more streamlined operational experience. Property owners or managers who are ready to take on more - and get more online exposure - can benefit from Booking.com's additional web traffic if you're willing to accept paying higher commission.
Booking.com vs. Tripadvisor
Like Vrbo, Tripadvisor Rentals' niche is traditional vacation homes in US markets. When compared to Booking.com, the number of properties seems small, but, again, that's because Tripadvisor Rentals only lists homes, apartments, condos, and the like. While Tripadvisor.com receives a lot of traffic to its hotel reviews, restaurant reviews, and tour booking pages, the vacation rental section of the site is somewhat less popular.
Compared to Booking.com property owners can save money on commission, as Tripadvisor's commission is just 3%, and owners won't need to pay credit card fees since Tripadvisor disburses payouts into bank accounts. Booking.com partners can opt into the Payments by Booking.com system, which also offers a bank transfer option, but it's not the default option and can increase your commission payments. Both Tripadvisor and Booking.com can collect tax for you, but Tripadvisor only remits taxes to local authorities in a select few markets. Booking.com does not remit taxes for you.
Property owners will also find that the Tripadvisor Rentals dashboard is very simple and easy to use. So simple, in fact, that it lacks much market data and trend reports. Savvy owners may want access to information about their market, which Booking.com can offer. But owners who get this data from other sources or aren't interested would be satisfied with Tripadvisor Rentals.
For property owners who want to maximize their online exposure, Booking.com offers many advantages. Since Booking.com has so much traffic, you may be able to meet your occupancy goals with just the one listing, and it may be prudent for new hosts to focus on Booking.com when you're ramping up your business. But if you're looking for more affordable sites with lower commissions and owner portals that are easier to manage, then you may want to stick with Airbnb, Vrbo, and/or Tripadvisor. Of course, listing on all four sites can also deliver great results once you've mastered the nuances of each one. Just remember to connect your calendars so you avoid double bookings!
More helpful content and tips for Booking.com Rental Hosts:
Listing on Booking.com Rentals (everything you need to know)
Logging into Booking.com Rentals
Contacting Booking.com Rentals Support