Using Contactless Channels To Enter a New Era of Running a Hotel
By Sandra Holland
Last updated January 26, 2022
3 min read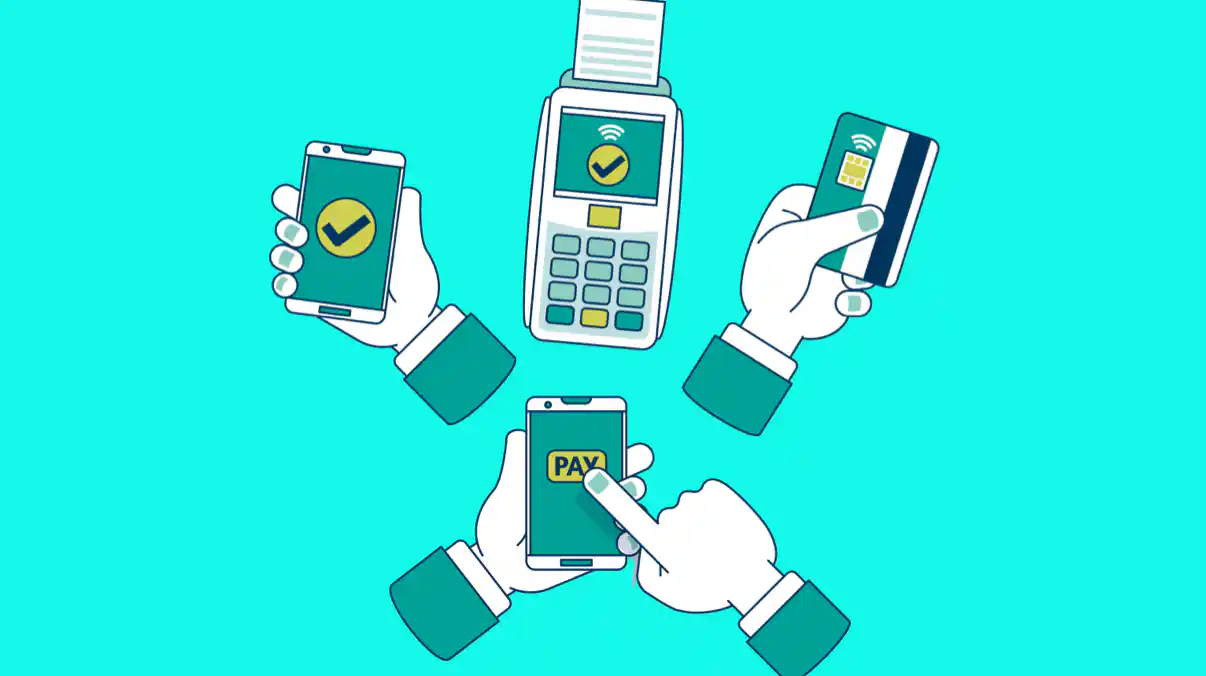 Since the advent of the pandemic, and well before it, contactless channels have garnered tremendous attention as a safe, efficient and effective way for hotels to communicate with their guests. In fact, today around 70% of hotels are already planning to adopt contactless technology for check-in, food ordering, concierge services and more. With its immense potential for the future of hotel operations and its rapid growth in guest preference, it's no wonder why hoteliers are fast to adopt it.
In this article, we're exploring contactless communication and how it has become a necessary consideration when entering a new era of hospitality.
The State of Hotel Communication Today
Over the past 10 years, how hotels interact with their guests has changed greatly. The rise of COVID-19 not only pivoted many communication strategies, but accelerated the pace in which we adopt new digital forms of contact such as apps, social media platforms, and more.
As a matter of fact, in a recent survey, consumers highlighted the desire for contactless payments (35%), digital room keys (26%) and digital messaging services (20%) as the top three changes that would make them feel more comfortable staying in a hotel. With the demand for new efficient communication channels progressing, the need for hoteliers to invest and evolve their digital programs becomes critical.
Contactless Channels on The Rise 
Within hospitality, apps are undoubtedly one of the most influential contactless channels to adopt. In a Hotel Management 2020 report, 62 percent of respondents said they would prefer to use contactless check in (and out) through a hotel app. In addition 80 percent of respondents said they would download a hotel app that would allow them to check in, check out and get all information about the hotel. With an app, consumers can easily navigate the hotel experience (without face to face contact), whether it be by communicating directly with a staff member or mobile ordering something on-demand.
Social media channels also hold a promising role in communication. According to "Statista, in the second quarter of 2018 the total number of social media users was 3.297 billion people worldwide, which corresponds to a penetration rate of 43% in a total market of 4.087 billion internet users." Social channels have tremendous reach and cater to a wide variety of individuals. Using these channels, you can personalize the experience by getting a glimpse of guest social profiles, leverage automation features and send feedback surveys to better understand your guests. What's more, social media isn't segmented by geography, so hotels with greater international guests can utilize these channels to engage worldwide.
Lastly, email and SMS will continue to rise in adoption. As two traditional channels that are already leveraged by a wide array of hotels for booking confirmations, itineraries, and post-stay follow ups it's important to leverage both of these channels, in conjunction with more engaging channels, when communicating with guests.
How Contactless Can Benefit Your Hotel
Streamline booking and ordering.  For hotels, contactless channels not only enhance the guest experience but also streamline hotel operations. According to Travel & Tourism Analyst, Ralph Hollister, it's reported "in 2021, hotels will increase their adoption of technology that will reduce the number of touchpoints. Abilities such as online check-ins and check-outs, mobile keys and room settings controlled by Internet of Things (IoT) technology will become much more commonplace." In this, administrative tasks such as booking and ordering will become much more streamlined.
As an example, if a hotel has an app, dine-in ordering can be done through on-demand navigation. Customers can simply browse the dinner menu, click on their desired order and pay all from their personal device. From an operation standpoint, the whole process is automated, the order goes directly to the kitchen and management has direct access to the data from guest orders.
Greater Customer Retention.  As proven through the aforementioned statistics, contactless communication is a growing guest preference that can make or break the experience.
By adopting contactless communication, you show your guests that you listen to their opinions and implement their preferences - which can come with a number of benefits. Aside from staying safe, by adopting guest desires, you increase the likelihood of greater satisfaction, improve upsell, encourage greater conversation, and of course, improve retention rates. What's more, adapting to common preferences ensures you meet new customer demands as well.
Insight for improved experiences. Using contactless channels, hotels can obtain insight that can't be captured with face to face conversations. This can help tailor individual discussions, but also the experience as a whole. By referring back to conversations with guests, you can obtain insights such as: preferred communication channels, trending topics of conversation, busiest times of day, top performing employees, average response time, best performing touchpoints and so on. By utilizing this insight you can adjust experiences in real-time and allocate time and resources to specific areas of your business to ensure a satisfied stay.
Technology Paving the Way 
It goes without saying that utilizing contactless channels within your hotel has tremendous benefits for both your guests and your hotel operations. However, managing these channels and gathering data in an effective and efficient manner can be complex, especially without the right technology.
For many, utilizing a channel management system, or an automated experience platform can be the turning point for a successful contactless communication strategy. In fact, according to International Hospitality Review's latest research, "a touchless, adaptable and customizable automation platform featuring all front-office operations and answering particular business requirements could be a solution that the industry needs post-Covid-19." Having the right technology in place can be a game changer for hotels, whether for managing communication or gathering data.
That said, regardless if an added technology is in the cards for your hotel, contactless communication should be a strong consideration. Adding convenience for customers and relieving employees of added work, it's a massive tool and for entering a new era as a hotelier.