What is Dynamic Pricing in Hotels and Why Does It Matter?
By Jordan Hollander
Last updated February 16, 2023
4 min read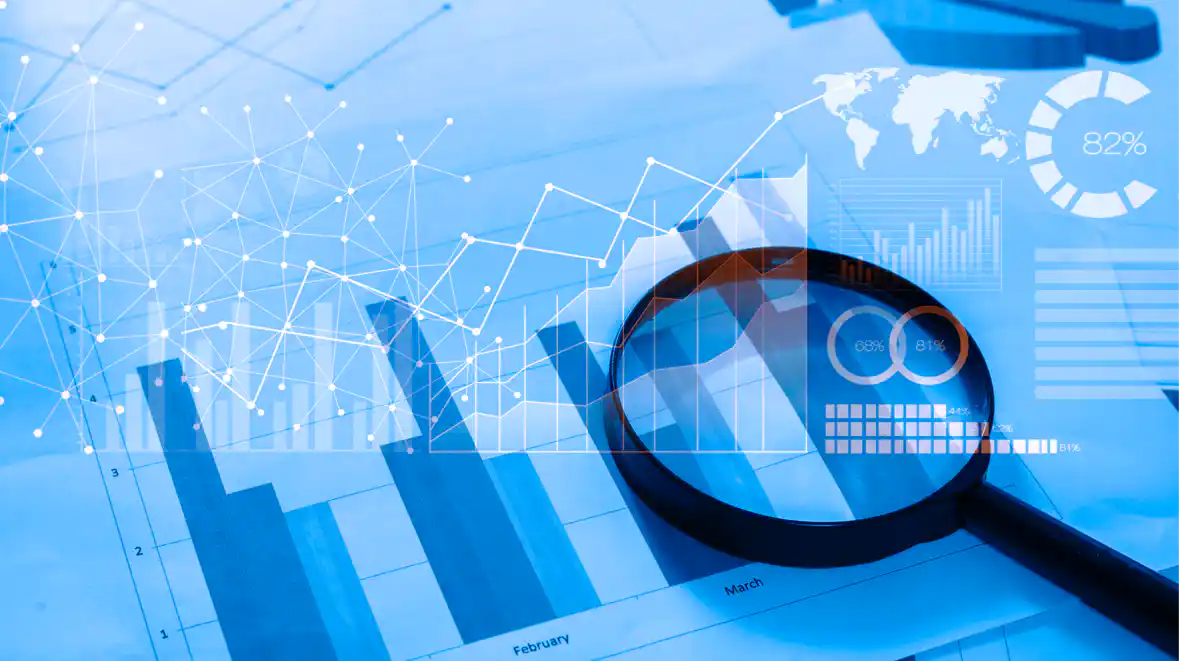 If your hotel is still using seasonal room rates, we can confidently tell you with (100% certainty) that you are leaving money on the table.  If you aren't updating room rates to reflect real-time market conditions you are without a doubt selling your rooms in a suboptimal way.  Either you're over-pricing and missing out on selling hotel rooms to drive occupancy or you're underpricing and leaving critical ADR (average daily rate) dollars on the table.  Either way, good luck beating your compset on RevPAR.
So how do you maximize revenue in changing market conditions and with fluctuating demand? In short, you'll need to tap the power of automation by implementing a hotel revenue management system.  As a hotelier, you want to sell the right room types to the right guests, at the right prices, at the right times. But the "right price" can mean very different things to different guests, and the "right price" in the middle of your slow season is drastically different from the "right price" on a peak demand date. It's clear that a one-rate-fits-all approach doesn't quite work; a dynamic pricing strategy can increase your revenue and occupancy by adjusting rates up or down based on a variety of factors. In this article, we'll explain how dynamic pricing works, the costs and benefits of adopting a dynamic pricing strategy, and some best practices for effective use of dynamic pricing.
The hospitality industry is notoriously complex when it comes to pricing and distribution.  This has become even more pronounced with massive market fluctuations in the wake of the pandemic.  In order to effectively leverage the automation techniques required for effective hotel dynamic pricing you'll need to incorporate competitor pricing and market data so granular that it's simply impossible for a human to catch up without computational assistance.
What is Dynamic Pricing?
For many years, hoteliers sold rooms at flat rates that didn't fluctuate much over time. Perhaps a hotel would have one weekday rate and one weekend rate that would increase slightly during the high season. Rates were set in advance, and not much attention was dedicated to adjusting those rates based on changing market conditions. Dynamic pricing is much the opposite.
Rather than selling the same flat rate at all times, dynamic pricing accounts for changes in demand. When demand is high, a hotel that uses dynamic pricing will charge higher rates. And when demand slows down, rates will drop in an effort to capture as much demand as reasonably possible. Dynamic pricing also responds to increasing or decreasing demand as a given check-in date approaches and update rates based on your remaining availability. For instance, if you're close to selling out, but demand is still strong, dynamic pricing will push your rates even higher so as to capture the most revenue possible.
This type of pricing isn't unique to the hotel industry; you might have heard it referred to as "surge pricing" or "time-based pricing" in the context of air travel, ridesharing, events and entertainment, retail, and even utility providers.
What are the Benefits of Dynamic Pricing?
So why would a hotel want to use dynamic pricing? The main benefit is clear: by adjusting rates in tandem with changes in market demand, you can capture more occupancy and more competitive rates. For example, let's say you set a flat rate of $109 for the night of January 10th, which is a weeknight in the middle of your slowest season. $109 is normally a decent rate during that time of year, but maybe a big concert was just announced for that date, and the concert is attracting a lot of demand, and the concert-goers want to book their places to stay early. Because this demand pattern is totally out of the ordinary, you'd want to have a dynamic pricing strategy in place to raise your rates. Otherwise, you'd end up charging your standard $109 rate to guests who might have paid much more, and you'd sell out early because your hotel would be the best deal in town! Dynamic pricing ensures you capture as much rate as possible, don't sell out too early, and fill rooms at competitive prices even when demand is slow.
Besides generating more revenue, the automated nature of dynamic pricing can alleviate some manual work from your revenue manager's plate, freeing up their time to focus on more impactful strategy work. Dynamic pricing can also help you learn about guest behavior and market trends, like if you notice high demand during an unexpected set of dates, you can investigate what might be happening in the market.
How to Implement Dynamic Pricing at Your Hotel
Any type of hotel can realize the benefits of dynamic pricing; if you don't already use a dynamic yield management strategy, you're probably wondering how to start. It might sound tedious as a revenue manager to manage your rates on such a granular level, and that's exactly why dynamic pricing systems exist. Revenue management has come a long way in the last 20 years. With dynamic pricing software, you can let technology handle all the number crunching and rate adjustments on your behalf.
Dynamic pricing is often a component of a revenue management system, but if you don't need all the bells and whistles that come with a robust RMS, then you can also find software that simply applies dynamic pricing strategies. Dynamic pricing software works by analyzing some inputs, like historical data, market demand, and minimum and maximum rates that you input, to determine prices for each future available date. Most dynamic pricing systems allow you to enter some custom parameters and override the system's rate recommendations if necessary, so if you know some information that the system doesn't, you can avoid selling unrealistic rates. Your dynamic pricing system connects to your property management system so that the dynamic rates feed right into your rate calendar and push out to any third-party distribution channels or systems.  In order for your RMS to be effective you'll need a 2-way integration with your PMS and channel manager to both push and pull (read and write) rates, available rooms, etc.
What Should You Consider in a Dynamic Pricing Strategy?
Hoteliers that use dynamic pricing can realize a massive upside, but it's worth noting that dynamic pricing is not completely risk-free. If your hotel has sold the same flat rates for years, one potential downside is that guests who have booked the same rates many times over might be caught off-guard if your prices increase. One way to mitigate this risk is to grandfather in your most loyal guests' rates with a special offer.
Another potential challenge is the public perception that comes with increased rates on high-demand dates. Some guests might feel like you're price gouging or taking advantage of the compressed market to drive prices up, especially if the high demand is driven by bad weather or some other unfortunate circumstances. And regardless of what drives rate up, guests tend to have higher expectations when they pay higher rates, so your staff will need to work hard to delight guests who expect the pinnacle of service.
But even with these possible obstacles, the benefits of dynamic pricing can bring impressive results. By leveraging technology and introducing market trends into your pricing strategy, dynamic pricing can reduce the workload on your revenue team while ensuring your hotel remains competitive every day of the year. It's no wonder why dynamic pricing has swiftly become the norm at hotels all over the world: when applied correctly, dynamic pricing will help you increase revenue and occupancy by selling the right rate to the right guest at the right time.