What is an Occupancy Rate? [+Free Live Calculator]
By Jordan Hollander
Last updated August 31, 2023
4 min read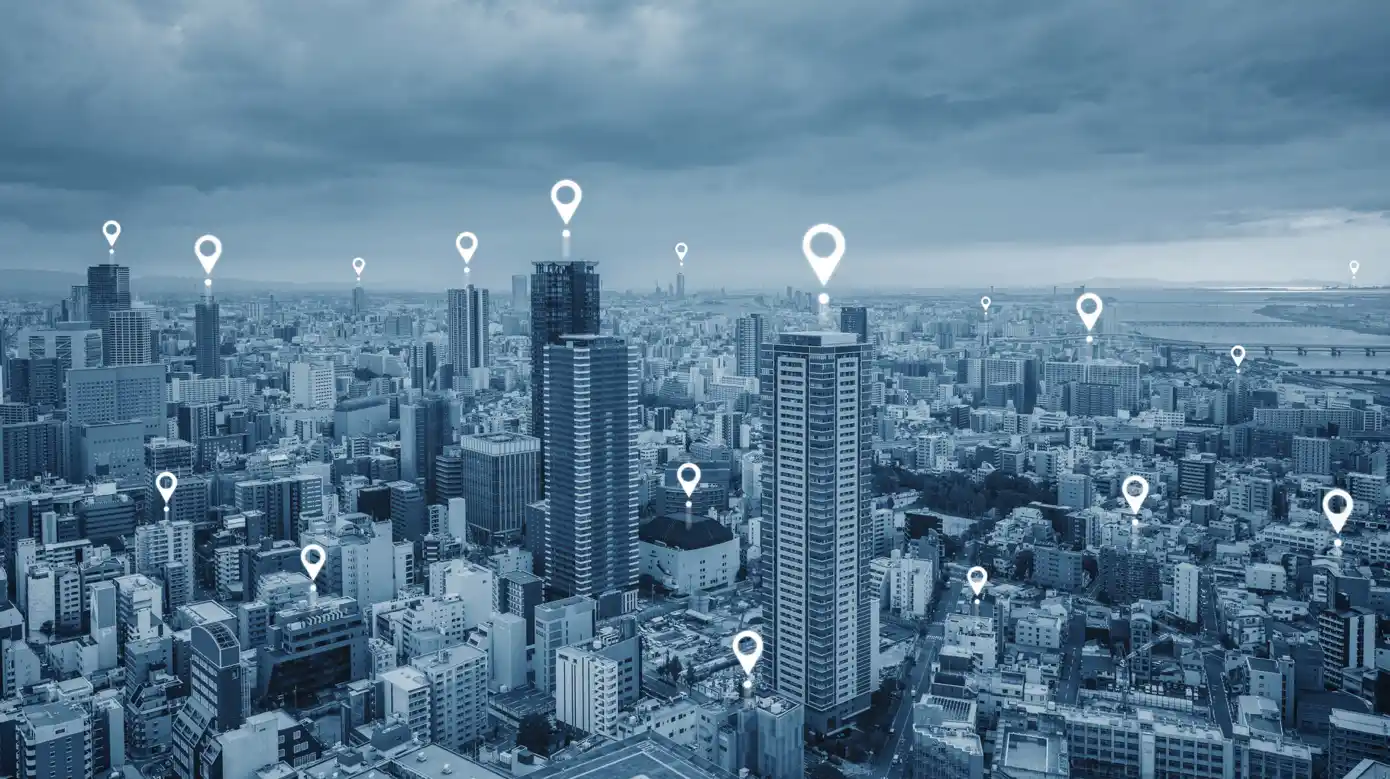 Percent occupancy is a key concept and KPI used in real estate businesses as a that shows how much available space there is in a building relative to space that is leased or rented. Simple, right? Wrong.  Occupancy rate has a ton of nuance and is massively important to real estate businesses so the broader concept requires a fundamental understanding of what occupancy says about a property, how to compare it to other businesses and how it ties to other metrics like length of stay, RevPAR, ADR, NOI (net operating income) and cash flows.
In this article we'll dive into hotels occupancy rate but the concepts we cover are very similar across other real estate businesses like apartments, vacation rental units, retail and office buildings.  Occupancy is one of the most important metrics for revenue management teams to track.
Many travelers have been shocked to see that despite up to 90% drops in occupancy due to the coronavirus pandemic, rates haven't fallen nearly as much.  In this article we'll start to explore why that might be and more.
If you're new to the hotel industry or looking for a refresher on some common metrics, you may be wondering: what is an occupancy rate? Why is occupancy rate important to hotels? In this article, we'll explain exactly what the occupancy rate represents, how to calculate it, and why it's a crucial part of measuring hotel performance. By the end of the article, you'll be able to calculate occupancy rates (and RevPAR!) and think about the ideal occupancy rate for your hotel.
What is the Definition of Occupancy Rate? (+Formula)
In the hotel industry, the occupancy rate represents the share of occupied rooms during a certain time period. Occupancy Rate is usually expressed as a percentage.
Occupancy Rate (%) = Number of Booked Rooms / Total Number of Rooms
Let's look at an example: If Hotel A has 83 rooms, and 70 of them are booked tonight, then tonight's occupancy rate is 84%. Hotel A's Occupancy Rate = 70 / 83 = 0.84337, or 83%
You can calculate occupancy rate for any time period by dividing the total number of booked rooms in that period by the total number of available rooms in that period.
If some rooms at your hotel are out of order (for maintenance, renovation, etc.), it's customary to subtract those rooms from the "total number of rooms" to maintain a more favorable occupancy rate.
Fun fact: In the airline industry, the "occupancy rate" of an airplane is called "load factor."
What is a Good Occupancy Rate for Hotels?
If you think about a good occupancy rate for hotels, the logical answer is 100%. Of course, you would think every hotelier wants their hotel to be completely full every night. But a 100% occupancy rate may in fact not be the most profitable way to run your hotel. For many hotels, an ideal occupancy rate is between 70% and 95% - though the sweet spot depends on the number of rooms, location, type of hotel, target guests, and more.
If you've booked every room, you might have left money on the table by not selling higher rates, and your costs can increase when every room is booked. The ideal occupancy rate for your hotel is one that allows you to maximize revenues and minimize costs. Luxury hotels will also want to deliver exceptional service to every guest, a task which becomes more difficult as the number of guests rises.
For example, if your hotel is selling out every day - with reservations booked well in advance - there's probably an opportunity to increase your rates. Of course, you'll likely have a few sold-out nights here and there, like during holiday periods or special events, but if your hotel has 100% occupancy every night, then there is enough demand to support a rate increase.
Besides the revenue component, a 100% occupancy rate can mean an increase in costs. If you have 95 rooms, for example, and each housekeeper can clean 10 rooms per day, it may be in your best interest to book up to 90 rooms each night so you don't need to hire an additional housekeeper. Or perhaps a guest isn't happy with their room; with a full house, you would have no alternate room to offer the guest, so you might need to offer a discount or another type of service recovery.
How Do Hotels Increase Occupancy Rate?
Many hotels, however, don't struggle with a 100% occupancy rate every night. Many hotels actively try to increase occupancy, since a high occupancy rate comes with many benefits - compared to a low occupancy rate, that is. When your hotel has higher occupancy, you have more guests in-house, which means potential for higher revenues at your F&B outlets, spa, shops, or other outlets, plus a greater opportunity to spread awareness of your brand and build guest loyalty.
In order to increase your occupancy rate, your hotel needs to book more reservations and room nights. A hotel can increase the number of reservations - and therefore, occupancy - through several tactics:
Selling lower rates (especially through promotions and discounts)

Offering incentives for longer stays

Running marketing campaigns

Partnering with online travel agencies (OTAs) and travel agents

Targeting specific types of guests who stay longer

Discouraging cancellations by selling non-refundable rates
If your hotel is trying to increase occupancy but still not hitting the 90% range, remember that globally, the average occupancy rates for hotels range from 65% to 80%.
Why Do Hotels Track Occupancy Rate?
Occupancy is a great benchmark to assess a hotel's position against its competitors and its own historical data. Knowing how your hotel is doing compared to other hotels in the market and previous years can help you set rates, predict stay patterns, schedule staff, and plan renovations or maintenance. If you know a certain weekend will have high occupancy, based on your historical data, then you can schedule enough staff and not plan a renovation over those dates.
Hotel owners and operators often set occupancy rate, ADR, and RevPAR goals, so occupancy rate is a major component in measuring the hotel's overall performance. Occupancy rates can therefore impact future capital expenditures, employee salaries and bonuses and brand relationships.
Occupancy rates vary dramatically by market segment based on number of units or chainscale and even for different types of hotel rooms within the same hotel.
What is the Relationship Between Occupancy Rate and RevPAR?
RevPAR, or Revenue Per Available Room, is a metric that takes into account both occupancy rate and ADR (Average Daily Rate). RevPAR is like a weighted version of ADR; it distributes the ADR equally across all available rooms - not just the booked ones. Like occupancy rate itself, RevPAR is used as a performance metric to determine how a hotel is performing. RevPAR is expressed in currency units, just like ADR.
RevPAR is calculated by multiplying ADR by the occupancy rate. ADR is simply the average room rate booked for a given date or time period.
RevPAR = ADR x Occupancy Rate
Let's say Hotel A's ADR was $98 on the night when occupancy was 84%. Hotel A's RevPAR is then $82.32.
Hotel A's RevPAR = $98 x 0.84 = $82.32
Overall, occupancy rate is a key indicator of a hotel's historical, real-time, and future performance. Many stakeholders - from owners to housekeeping staff - use occupancy rate to shape their decisions. Did we miss any tips or tricks related to occupancy rate? Let us know!