5 Lessons from Hospitality Brands that Crushed Mobile Ordering During the Pandemic
By Jordan Hollander
Last updated October 28, 2022
4 min read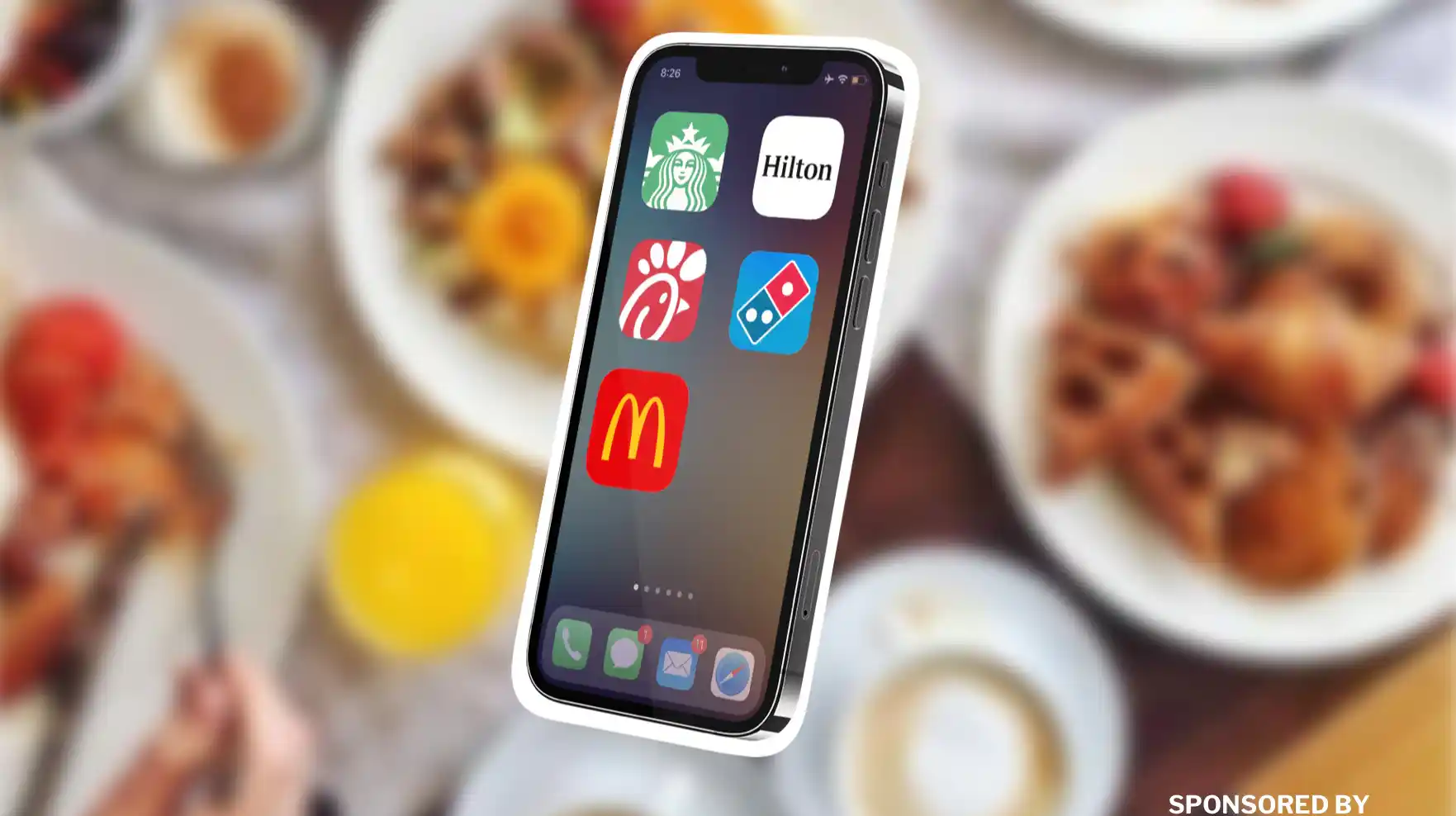 It seems like you can order anything with a few taps on your phone these days: a ride from Lyft, groceries from the local supermarket, and those things you didn't know you needed from Amazon. Hospitality businesses like restaurants and hotels are quickly jumping on the mobile ordering bandwagon, a trend that has been accelerated by the pandemic.
An estimated 70% of Americans now use food delivery apps, and 87% say mobile ordering has made their lives easier. Many restaurateurs also have found that their revenue and average order size grew after implementing mobile ordering and by taking advantage of partnerships with rapidly growing apps and delivery services like Postmates, UberEats, and DoorDash.
What can you learn from hotel chains like Hilton and dining establishments like McDonald's and Starbucks that have strategically adopted mobile ordering? These brands have figured out how to streamline the ordering process, increase average order value, drive brand loyalty, and more. In this article, we'll share their secrets to mobile ordering success so that you can find opportunities to push your own ordering technology toward the future.
Lesson #1: Hilton Properties Understand that Mobile Ordering is the Key to Improving Average Order Value
Many hotels still place paper room service menus in their guestrooms and accept room service orders over the phone. For tech-savvy guests, that ordering process can feel as out-dated and clunky as pulling out an atlas instead of opening your Google Maps app. In an effort to boost room service revenue and operating efficiency, the Hilton Boston Downtown partnered with mobile ordering app RoomOrders.
With the app in use, the hotel could eliminate those in-room menus and realize a slew of benefits, although it did take a few days to set up the app, input menu details, and take photographs of the menu items. Within a few months, the hotel increased its order value by 30%, reduced the rate of order errors, and delivered an overall better guest experience. And, most importantly, the data provided by RoomOrders helped the Hilton Boston Downtown measure exactly what results mobile ordering delivered.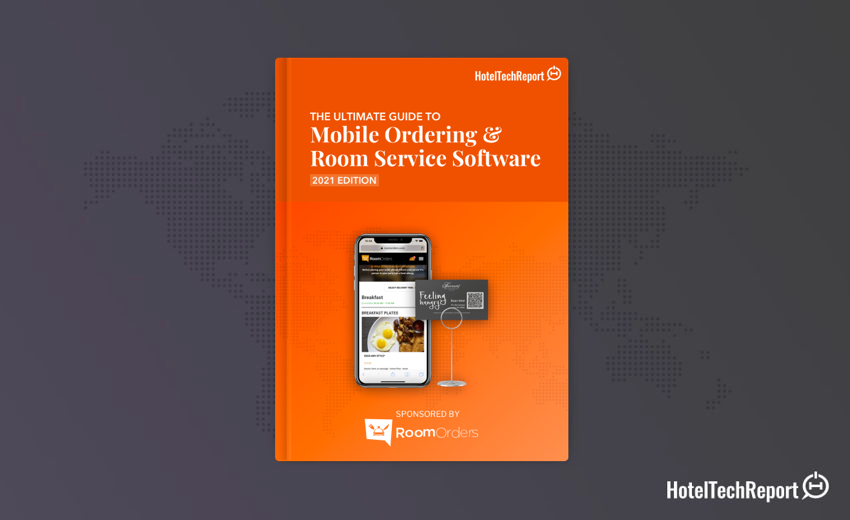 Lesson #2: Don't Build Your Ordering App in House - Just Ask McDonalds
It can be tempting to want to build your own custom ordering system in-house, but even major brands have grappled with operational challenges as a result of developing their own tech. In most cases, the better option is to work with an expert who can share a wealth of experience in the mobile ordering space.
Though McDonald's is known as a leader in efficiency, the restaurant chain should have realized its core competencies lie in cooking - not coding. Instead of incorporating an existing mobile ordering app, McDonald's developed their own, and it led to chaos at their restaurants. As the app rolled out in 2016, employees were required to handle more tasks and adjust to a new service flow, which increased the average wait time. Some employees decided to quit rather than take on more work for the same pay. If McDonald's had collaborated with a company that specializes in mobile ordering, the rollout could have enhanced the guest experience (and employee morale!) instead of hurt it.
Lesson #3: Dominos Used Mobile Ordering to Grow Loyalty (and their Competitive Moat)
In a mobile ordering landscape dominated by a few big names  - UberEats, Doordash, and the like - Domino's has doubled down on its efforts to build guest loyalty through its Piece of the Pie program. A key reason for restaurants to encourage customer participation in loyalty programs is to gather their data, like their name, order history, and preferences; a restaurant receives very little information about a customer who orders through a third-party app. All of Domino's mobile orders go through their own platform, rather than third-parties like UberEats, giving them a competitive advantage over other restaurants that rely heavily on such channels.
It's easy to understand why customers would choose Domino's mobile ordering app over a third-party; Domino's has launched AI-powered forecasting and GPS driver tracking so customers get updates on their order with 95% accuracy. Customers can even order with voice technology through their Amazon Echo or Google Home. Plus, the Piece of the Pie loyalty program lets customers earn points on every order and redeem points for free pizza. What could be better than that?
Lesson #4: Starbucks Case Study Shows that Mobile Ordering Brings in New Customers
If you feel the urge to return to Starbucks again and again, it's probably not just because of the coffee. Starbucks' mobile app hooks customers with its user-friendly interface, and the Starbucks Rewards loyalty program allows customers to collect stars that they can redeem for freebies. When placing a mobile order, Starbucks customers can completely customize their beverages, from the temperature to the number of pumps of flavor syrup. The app can remember your preferences and favorite orders, so each order feels personalized. Since the mobile ordering at Starbucks launched in 2016, the company has worked out the kinks and eliminated bottlenecks so the mobile ordering process is nearly seamless today.
As a result of Starbucks' investment in their mobile ordering system, almost 25% of their orders in Q4 2020 were placed on mobile. And overall order volume continues to grow: "Almost all of our same-store sales growth is from those customers that we have digital relationships with and those that are in our Starbucks Rewards program," Starbucks CFO Scott Maw said at a JPMorgan forum in March 2018.
Lesson #5: Chick-Fil-A Uses Mobile Ordering to Surprise & Delight
If mobile ordering seems like a necessary evil in today's hospitality world, Chick-Fil-A proves that mobile ordering can actually enhance the service experience. Rather than simply an order-placing method, Chick-Fil-A uses mobile ordering to surprise and delight their customers. The Atlanta-based company hired an alum of Google and Facebook to head their Digital Experience efforts, and in June 2016 the Chick-Fil-A app launched. To celebrate the milestone, everyone who downloaded the app received a voucher for a free sandwich.
The freebies continue even though the app is no longer so new and novel. In addition to earning points that can be redeemed for free food, Chick-Fil-A's app surprises customers with unexpected freebies. It's the digital equivalent of comping a customer to thank them for their patronage, a practice that Chick-Fil-A didn't want to lose in the era of smartphones.
Want to know more about mobile ordering in the hospitality industry? Ask via live chat or reach out to firms like RoomOrders who are experts in the space and have already perfected the technology or download the free Official 2021 Guide to Mobile Ordering Software for Hotels.
This content was created collaboratively by RoomOrders and Hotel Tech Report.