12 Hospitality Companies that Stepped Up in Crisis
By Hotel Tech Report
Last updated January 26, 2022
4 min read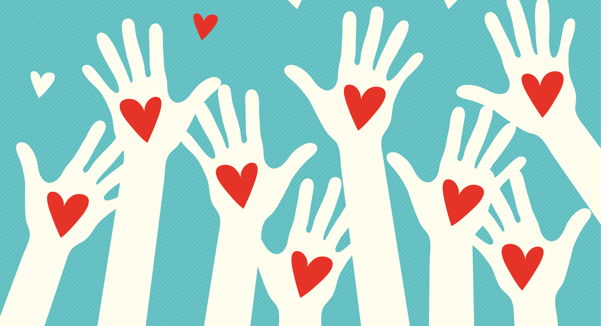 It's no surprise that the travel industry has been hit hard by the spread of COVID-19. Oxford Economics projects that hotel revenue will face a 50% decline by the end of 2020, the worst year on record for hotel occupancy. Despite these worrying indicators, there are reports of members of the hotel industry stepping up to support others. Hotels around the world are providing beds for medical staff and first responders, financial support to employees and communities, and credits for future travel to frontline workers and travelers. Here are some of the creative and crucial ways the hospitality industry is doing its share to battle the fallout of COVID-19.
Housing for Frontline Workers
The hospitality industry is uniquely positioned to provide support to hospital workers and medics on the frontlines of the pandemic – and many brands have risen to the challenge. Because nurses and doctors working with COVID-19 patients may have been exposed to the virus, these workers are unable to return home to their families and risk transmission. Cloudbeds, Mews, and GuestCentric are just a few companies working to house hospital workers and patients during this time.
Cloudbeds founders Adam Harris and Richard Castle are behind Hospitality Helps, a cross-industry initiative to provide beds from hotels and guest houses to healthcare providers and government agencies who are at capacity. Hospitality Helps has led to over one million beds pledged to date for doctors, nurses, and first responders, as well as patients directly affected by COVID-19, those who need in-patient care, and family members who need to be near a loved one at a hospital.
Mews Systems and GuestCentric have similar efforts called Hotels for Helpers and Rooms Against COVID, respectively. Hotels for Helpers provides free or heavily discounted rooms to healthcare professionals. Nurses, doctors, and families of patients can book accommodation at a maximum of €25 per night in the US, UK, Netherlands, and the Czech Republic – in the Netherlands alone, Mews has linked 120 hotels all over the country with over 400 realized room nights. GuestCentric works exclusively in cities in Portugal to provide free accommodation for professionals fighting against COVID-19 for a minimum of two weeks; it's an entirely volunteer-run initiative that has the support of the Portugal Association of Local Accommodation.
AHLA, Airbnb, and Guest Centric are all running initiatives to help connect the resources of the hospitality industry with those who need them most. AHLA's Hospitality for Hope Initiative connects hotel properties with the health community for housing and support during COVID-19. AHLA has worked with HHS to create a national database of properties that the government can then search based on geographic location. This database includes listings from over 17,000 hotels to date. Airbnb's Frontline stays program gives hosts the opportunity to list their room or apartment to first responders; more than 100,000 places to stay have been offered to those fighting the pandemic. The platform is also partnering with the National Health Service in the UK, Sutter Health in California, the Ministry of Housing in France, and Barcelona Official Doctors Association, as well as many international health organizations to meet their needs.
Finally, Expedia launched a $275 million recovery package for hotels and operators of alternative accommodation. This package includes many different resources for hotel owners, such as $250 million in marketing credits, reduced or delayed commission payment options, and $25 million in credits for destination advertising campaigns. Experts say that Expedia's program – while generous – slightly favors property managers and vacation rental owners with a substantial number of listings, rather than individual property owners.
Supporting Communities and Employees in Need
Rosewood Raise is an initiative by Rosewood Hotel Group to support the group's associates and communities that have been impacted by COVID-19. This relief effort will support staff in corporate offices and hotels across three Rosewood brands: Rosewood Hotels & Resorts, New World Hotels & Resorts, and KHOS. Rosewood Raise aims to meet the needs of those facing financial difficulties due to healthcare-related needs, and will also help local communities that have been hit hard by the pandemic.
Rosewood Raise is managed by a 501c(3) nonprofit called the Emergency Assistance Foundation, Inc. This entity operates multiple employer-sponsored disaster relief and employee hardship funds, and has since raised nearly $2 million from Rosewood's executives and associates. The company matches all employee cash contributions to the fund. As such, any additional funds not dedicated to containing the impact of COVID-19 will be used to continue to support Rosewood Group's associates against future hardship.
Fundraising Through Gift Card Initiatives
Small businesses and retailers around the country are surviving by offering gift cards to customers that can be redeemed at a later date. The hotel industry has also benefited from this method of fund-raising through two initiatives led by Toast POS and Porter & Sail, a mobile concierge program.
Toast is providing a short-term solution to boost revenue at your property while bookings are depressed. Sell gift cards online by adding your website or online ordering site set up through Toast Online Ordering. Gift cards can be redeemed at a later date or for meal delivery, if your kitchen is up and running. Toast's data shows that not only do gift cards improve short-term cash flow, they also can increase revenue: guests who purchase using a gift card typically spend more than the value of the gift card. Toast isn't the only restaurant-friendly POS system to offer gift cards at the moment. Clover, Square, and Shopify all offer gift card integrations with their POS platform. See if your property's POS is equipped to start offering virtual gift cards, and put your restaurant back in business.
Porter & Sail created Hotel Credits, discounted hotel gift certificates for 21 independent and high-end properties. Similar gift card initiatives include WeTravelForward and Buy Now, Stay Later. Travelers can purchase vouchers to be redeemed at a later date, with deals like $200 for a $300 credit at The Williamsburg, NYC, or $1,000 for $1,500 credit at Habitas Tulum. Some hotels are associating their gift cards with charitable causes: La Fonda on the Plaza pledged to donate $10 from each $100 gift certificate sold to a first responder support fund providing meals to emergency medical workers. The Robey hotel in Chicago set up a GoFundMe page for laid-off employees, where a $500 contribution gets the donor a one-night stay and a $100 food and beverage credit.
Lastly, Buy One, Give One gives travelers the chance to purchase gift cards or donate loyalty points to charitable organizations for distribution to healthcare providers after the pandemic. Frontline workers can redeem donated gift cards and points at participating properties for future vacations and leisure stays as a thank you from travelers and way to boost to the hospitality industry. Buy One, Give One is currently partnering with the American Nurses Association and New York-Presbyterian.
Helping Local Business with Consulting
What may be needed most for property owners during this time is advice. Seated is partnering with two professional services firms, CohnReznick LLP and Golenbock Eiseman Assor Bell & Peskoe LLP to provide one hour of complimentary consultation on topics such as taxes, accounting, employment, real estate, and more. If you have specific questions that can help you run your business more efficiently and survive the slowdown in bookings, this is a great free resource.