30 Ways Hospitality Experience Builds Character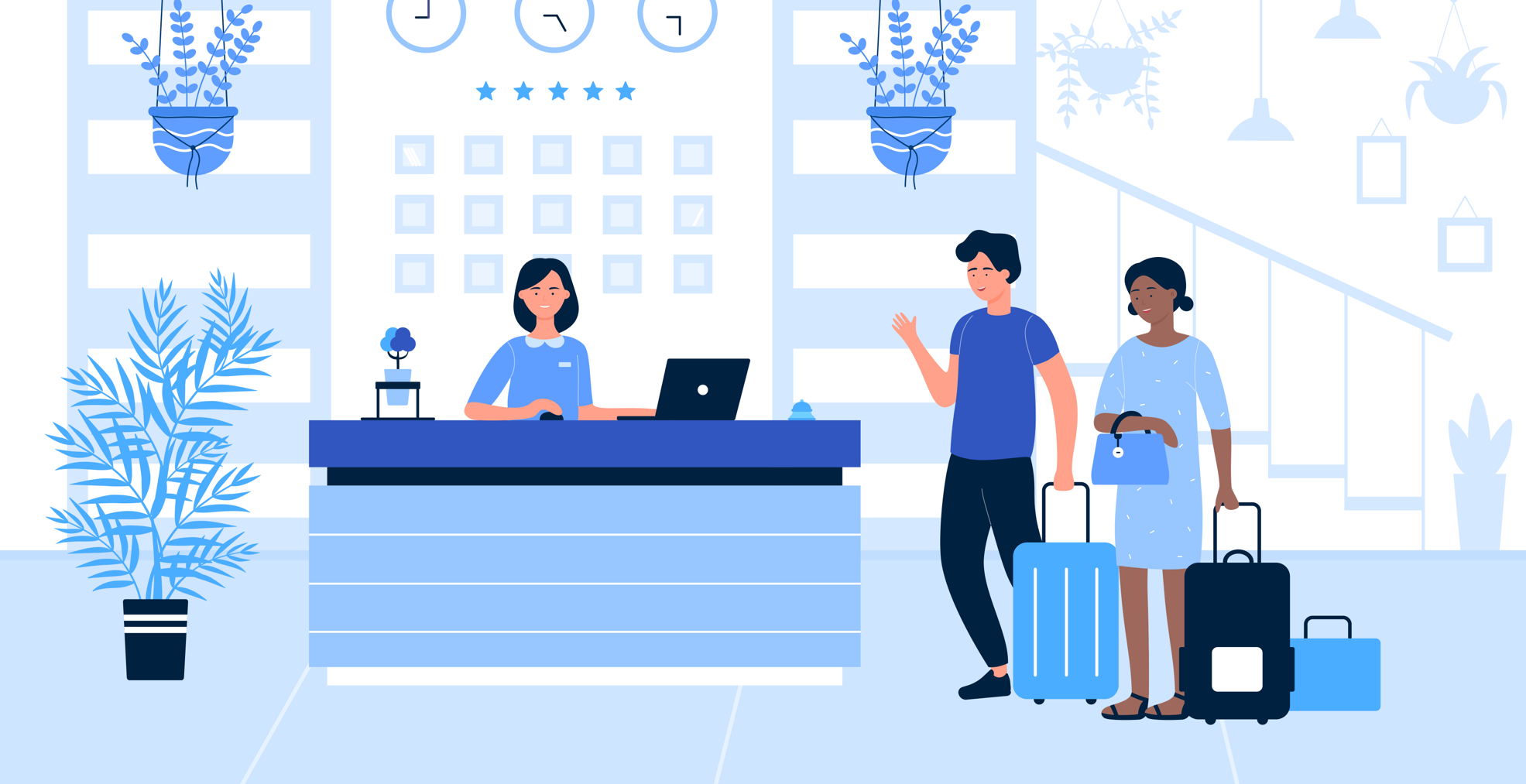 Looking for your next career step in the hospitality industry - or outside of it? Whether you've just worked in the hospitality industry briefly or you're an industry veteran, you should be proud of and excited about the skills you've developed working in hotels, restaurants, casinos, cruise ships, or any other hospitality organization. Hospitality work experience delivers a plethora of benefits that make you an attractive candidate for jobs even outside of the hospitality industry, and many employers specifically seek out candidates with hospitality-style skills and experiences. So if you're polishing up your resume or just looking for some inspiration during the job hunt, keep reading to discover more than 30 benefits of having hospitality experience under your belt (and why employers are lucky to have you).
Organizational and technical skills
A hospitality career presents an ideal opportunity to develop a variety of skills that you will use throughout your career - wherever your career path leads.
Communication skills: Any hospitality job, from a front desk agent to a line cook, requires strong communication skills. You'll learn how to communicate effectively with even the most difficult of guests or communicate efficiently during events or busy rushes. In addition to verbal communication with internal audiences (colleagues and leaders) and external audiences (guests), many jobs set you up to master written communication too.

Listening skills: Of course, you can't have good communication skills without strong listening skills! For example, you'll practice listening skills when getting to the root of a guest's complaint or learning about a new policy or procedure.

Problem-solving experience: At the heart of many hospitality jobs is service recovery - or problem-solving. Ever turned a guest's horrible stay around into a positive one? Or figured out how to accommodate new reservations in an almost full house? These are all examples of problem-solving in action.

Customer service expertise: The goal of every hospitality job is to deliver great service. You'll master not only service recovery, but you'll also learn to proactively create a fantastic experience for the guest, diner, or customer.

Tech-savvy: Hospitality jobs across the industry now include a technology component, as many roles rely on various digital tools and systems throughout the workday. Your position might give you a chance to become an expert in point of sale systems, property management systems, marketing software, and more.

Attention to detail: If you've had any hospitality experience, you know that attention to detail is crucial to delivering a great guest experience. Every task requires you to be detail-oriented, from taking a lunch order for a guest who's allergic to shellfish to carefully loading all of a guest's luggage into their car upon check-out.

Upselling: Front desk agents, restaurant servers, and bartenders get the chance to master the art of the upsell. These roles teach you how to identify needs and sell effectively - which are important skills to know even if your career path takes you to a different industry.

Handling of sensitive data: Many roles in hotels or restaurants require handling of credit card information, dates of birth, government IDs, and other sensitive data. By learning how to safely and securely handle this data, you can prove that you're a trustworthy employee comfortable with that responsibility.

Continuing education: Want to learn skills that will take your career to the next level? Many hospitality companies have continuing education and training programs that help you become a better manager and leader. Your hotel or restaurant may also offer trainings that don't relate specifically to your role but are still interesting and engaging - like wine tasting classes or menu tastings.

Transferable skills: Just because hospitality work experience is on your resume doesn't mean you need to stay in the hospitality industry forever. In fact, the skills you've honed by working in hospitality, like communication skills and flexibility, are easily transferable to a slew of other industries. Hospitality experience is actually a great launchpad to start a career in a different vertical, such as business, education, medicine, entertainment, technology, public service, and more - even celebrities like Tom Hanks and Lady Gaga worked in hotels and restaurants before their famous careers took off!

Resume-ready experience: Speaking of transferable skills, if you're applying to customer service jobs outside of the hospitality sector, for example, you probably don't need to make many changes to your resume. Stats like number of calls taken per day, numbers of guests assisted, and guest satisfaction scores are all relevant to similar roles in other industries.
People skills
One of the top benefits of hospitality management experience is that these jobs give you endless opportunities to develop people skills through customer experience interactions. Front-of-house roles, in particular, teach you to be more patient and flexible when working with guests. And all hospitality roles give you a chance to become a better team player and to grow your personal network.
Conversational skills: If you work in a front-of-house role like check-in or concierge, you were probably a people person even before you were hired. But if not, you've probably gotten ample opportunity to practice your conversational skills, since engaging conversation is a key to making people feel welcome, important, and appreciated.

Flexibility: Have you ever experienced an unexpected situation in your hospitality job? Most industry veterans have story after story of crazy situations which required them to think on the fly and be flexible in order to find a solution. In a hospitality role, you'll probably, at times, need to help out in other departments or try something new, tasks which also give you the chance to embrace flexibility.

Emotional intelligence: If you've ever been taught to anticipate a guest's needs, then you've been trained to use your emotional intelligence. By reading small signals like the guest's tone of voice and body language, you can uncover more about their wants and needs then they might even be able to tell you. Emotional intelligence is a powerful skill to master no matter where your career path takes you.

Teamwork: Nearly every hospitality business has more than one employee, so you'll likely be working on a team no matter which kind of hospitality organization you're a part of. A great hotel or restaurant runs like a well-oiled machine, which means you'll have the opportunity to become a better team player. From cleaning hotel rooms to proactively handling service requests - hospitality is a team sport through and through.

Leadership skills: Many hospitality organizations are hierarchical, and if you've started in an entry-level role, it probably won't take long for you to get promoted to a supervisory role. Hotels and restaurants are the perfect training grounds for future managers and leaders since you can work up to managing teams of people with increasing responsibility.

Patience: Whether you're an entry-level employee or a manager, working in a hotel or restaurant will certainly teach you to be patient - not just an important career skill, but an important life skill too.

Empathy: Sometimes we complain about our guests' demands, but at the end of the day, hospitality professionals truly care. Working in the hospitality industry helps you develop empathy when you put yourself in your guest's shoes to better understand their wants, needs, and frustrations.

Integrity: Working in a hotel offers many opportunities for you to do the right thing - sometimes instead of the easy thing. Maybe you've stopped a guest from driving home after a few too many drinks at the lobby bar, for example. Being a person of integrity will help you succeed in your career and in life.

Confidentiality: Hospitality businesses must often keep secrets, like about high-profile guests in-house, which means every employee is entrusted with confidential matters. Working in a role that requires confidentiality proves you can be trusted with sensitive data and a high level of responsibility.

Experience working with people from different backgrounds: One of the most enriching parts of working in hospitality is working with colleagues from every walk of life. It's not uncommon to hear a variety of languages spoken in the employee locker room or work alongside people from around the world. These experiences help you appreciate diversity and become a more effective and empathetic leader.

Valuable network: In addition to your colleagues, hospitality professionals have the chance to meet interesting people every day - from guests to managers to vendors. Your expansive network might lead you to opportunities you wouldn't have known about otherwise, or perhaps one of your connections could become your employee in the future.

International experience: Working with and serving people from different cultures might not be the only international exposure you gain from a hospitality job; hospitality is a global industry, so you might also get the chance to work abroad. International work experience gives you the opportunity to learn a new language, understand different customs, and open your eyes to other cultures.
Unique perks that only a hospitality job provides
Hospitality jobs don't only pad your resume with in-demand skills, they also offer some amazing perks that you'll never find in a traditional office job. Debating whether to switch industries? This list just might entice you to stay in hospitality.
Free hotel stays: What's one of the best benefits of working in the hotel industry? Comp nights! Besides just being a fun perk, experiencing hospitality from the guest's perspective can help you see opportunities for improvement in your own organization or career.

Career growth within one property: Hospitality businesses, especially hotels, are hierarchical, and there's a clear trajectory to the top - the role of general manager. If you're determined to become a GM someday, you can work your way up from an entry-level role at the same hotel.

Career growth within a brand: If you work for a large hotel company like Marriott or Hilton, opportunities for internal transfers abound. If you're a front desk manager in one city, you can likely earn the chance to transfer to a similar role at sister property in the location of your choice.

International opportunities: As you move up in your hospitality career, you might also consider working abroad. Many hotel brands and groups have international transfer programs that help you sort out visas, temporary housing, and language skills to make a move to a new country easier than if you were to go at it alone.

Work where people vacation: Forget the stuffy office building, if you have a career in hospitality, you might have the chance to work in some of the most beautiful destinations in the world - places where people visit on bucket-list vacations and honeymoons. Even if the hours are long, time flies when you're surrounded by jaw-dropping architecture and picture-perfect scenery.

Making a guest's day: As a hospitality professional, you might be responsible for making guests' dreams come true. Maybe you're helping pull off a surprise engagement party or giving a young guest a stuffed animal; there's a special kind of satisfaction that comes with knowing you played a role in memories for a lifetime.

Industry nights: That hospitality bond doesn't end at the doors of your hotel or restaurant; the entire industry forms a sort of family, and many cities are home to a thriving culture of hospitality professionals. It's common to find discounts for industry employees at local bars or special events only open to hospitality workers.

Camaraderie: Hotel and restaurant employees make up one big family. There's a special bond that forms between hospitality workers as the result of hard work, long hours, and crazy situations that you get through together.
--
Whether you're in event planning at an urban boutique hotel, a bellhop at a remote resort customer or even hotel manager at a roadside motel - customer satisfaction is everything in hospitality. These customer interactions will groom you to be a better person in both your professional and personal life. Hotel management may seem like a challenging career path especially in the wake of the pandemic that hit last year but the pros far outweigh the cons to this fulfilling lifestyle.
Did we miss any fantastic benefits of hospitality experience? Let us know!