Hotel Customer Journey Map: A Step by Step Guide to Understanding Guest Behavior
By Jordan Hollander
Last updated May 02, 2023
6 min read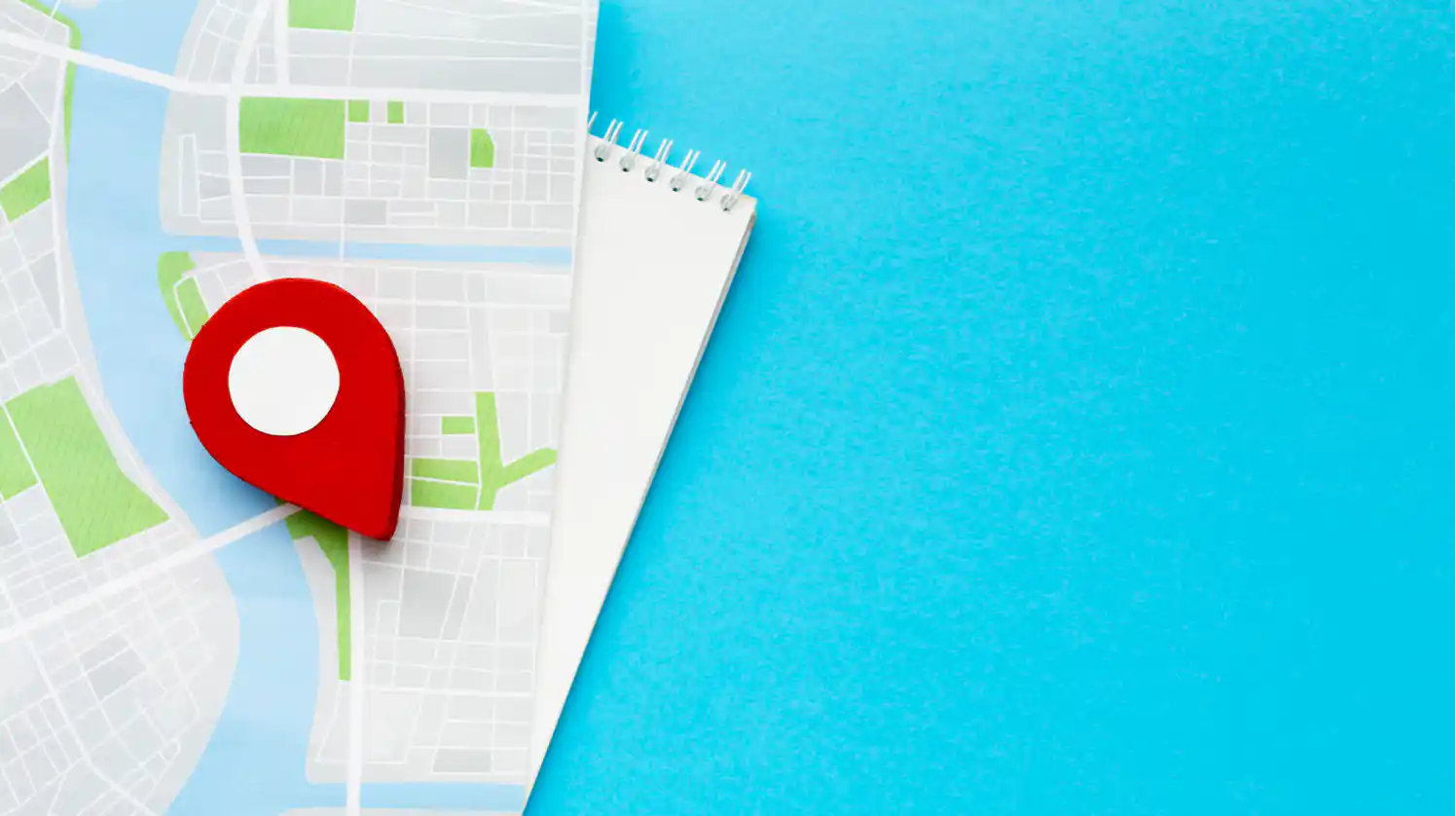 What would you learn if you peer over a guest's shoulder as they research, book, and check into your hotel? How about following along as that guest arrives in their room, visits your restaurant, parks their car, and checks out? For obvious reasons, no guest is going to let you tag along like that, so creating a hotel customer journey map is the next best option to gain a deeper understanding of your guest experience. While it may take some time to map out each step of your guest experience, and for each guest persona, you can uncover valuable insights that will help you improve your guest experience, build and nurture loyalty, and boost your review scores. Your journey map may even reveal opportunities to capture more direct bookings and grow your RevPAR. How does it work? Let's dive into our step-by-step guide to guest journey mapping.
What is a hotel customer journey map?
The concept of a customer journey map isn't specific to the hotel industry; in fact, it's a popular tool that UX designers use to craft smooth and relevant experiences on apps and websites. In the hotel context, your guest journey map traces a guest's experience with your hotel from beginning to end. The map itself is often a spreadsheet, a document, a diagramming tool like Lucidchart, or even with a simple pen and paper. The map is usually set up like a table, with rows and columns to illustrate each stage of the guest journey and the different segments of guests your hotel attracts. To get the most complete picture of your guest experience, start your journey map with the research and pre-booking steps, and end it with any post-booking touchpoints or even the repeat booking process.
How do you map your hotel guest journey?
Now that you know what a customer journey map is, you might be wondering how to begin creating your own. Before putting pen to paper, it's a good idea to gather the right stakeholders, including leaders of various guest-facing departments, in a room for a brainstorming and guest journey mapping session. In the actual journey mapping session, we suggest working through these seven steps:
Set the scope of your journey map. Will you map out your current guest journey or a future-state guest journey? If your hotel will be dramatically changing its services, rebranding, or opening for the first time, then a future-state journey map can be extremely helpful so you can catch potential guest experience issues before any real guests encounter them.

Define your guest personas. Different types of guests experience your hotel in different ways, and there's no singular way to define guest personas in a journey mapping exercise. You might opt for personas based on the reason for stay, like business guests versus leisure guests. Or you might go with guest types, like solo travelers, families, couples, or groups. If you get a lot of guests who book through online travel agencies, you might want to define personas based on booking source, like Expedia, Booking.com, Hotwire, and Direct. The best way to understand your personas is to talk to actual guests, but you can also get good intel by reading guest reviews. 

Write out the stages of your guest journey. In this step, you'll summarize the guest experience into a handful of key steps. In most cases, the steps your guests go through are research, booking, pre-arrival, check-in, stay, check-out, and post-stay.

Identify touchpoints at each stage. Now that you have your personas and your guest journey stages, you can map out the touchpoints for each persona at each stage. For instance, if you're mapping personas by guest type, you can write out what the booking process looks like for solo travelers, families, couples, and groups. Maybe each stage looks the same for each traveler type, but some stages might be quite different for different traveler types. In this example, a group guest might make her booking by simply clicking a link in an email that was sent by the group organizer. A guest booking for a family, on the other hand, might visit dozens of websites and they search for an affordable family-friendly hotel with the right bed types and amenities to suit their preferences.

Explore best-case and worst-case scenarios at each stage. In this step, you have the chance to put yourself in your guests' shoes and examine the best- and worst-case paths through the guest journey. For example, in the group guest's best-case scenario, they click the link in the email from the group organizer and they can book on your website seamlessly. But what if the link is broken? What if the group code leads to an error message on your website? What if the room block is already fully booked? What happens now? By studying this worst-case path, you can think through solutions that would put this guest back on the best-case track.

List the software, systems, or communication channels used at each touchpoint. It's helpful to see where guests interact with your tech stack so you can determine if your current software is serving guests well or if it might be time for an upgrade. In the research and booking stages, examine how guests interact with your hotel website and booking engine. During the pre-arrival stage, identify communication touchpoints guests may have before they arrive, like with your messaging software or CRM tool. Check-in, on-stay, and check-out stages will likely involve interactions with your PMS (via a front desk agent), hotel app, smart locks, online ordering system at your restaurant, in-room entertainment, and more. And upon checkout, guests might receive more communication from you, and you might analyze their post-stay reviews in a reputation management software.

Pinpoint the moments of truth. Besides mapping different scenarios at each stage, you can also take a step back to find moments of truth, which are opportunities to truly leave a positive impression on your guests and set your hotel apart from the competition. At which points in the guest journey are you differentiating your hotel? At which points are you building brand affinity? At which points will guests form lasting memories?
Review the journey map and brainstorm action items. Once your map is complete, you can begin to identify opportunities for improvement. Where do guests encounter friction? Is there a certain persona you need to focus on? Since you have all the stakeholders in one room, now is the perfect time to kick off those initiatives to improve the guest experience.
What can you learn from your hotel customer journey map?
Most importantly, your hotel guest journey map can show you any hiccups or blockers that a guest might run into before, during, or after their stay. A process might seem logical in your head (or when a sales rep pitched it to you), but in practice something might be confusing or less than convenient. As you review your journey map, you can find potential improvements to not only your check-in process, but also ideas for making your website more user-friendly, your in-room technology more accessible, your email communication more engaging, and your checkout process more streamlined.
Why every hotel should understand the customer journey mapping process
Building a customer journey map is important for hotels because it allows them to better understand the customer experience and identify opportunities for improvement. The map outlines all of the key touchpoints in the guest journey, including pre-arrival, check-in, and post-stay, and provides insights into the guest experience at each stage.
By creating a template, hotels can identify pain points and areas where the guest experience can be enhanced, such as by providing better Wi-Fi, or by offering more personalized services. The template also helps hoteliers to identify opportunities for upselling, such as offering upgrades or additional services.
A customer journey map also helps hotels to create a more effective marketing strategy. By understanding the customer experience and identifying potential customers at different stages of the booking process, hotels can create targeted marketing campaigns that will help to increase direct bookings and reduce dependence on online travel agencies (OTAs).
Creating an infographic of the customer journey map also helps hotel staff to understand the customer experience and identify opportunities for improvement, which in turn will lead to a more positive guest experience and increase the chances of positive word of mouth and online reviews on platforms such as TripAdvisor, Google and Whatsapp.
In addition, by monitoring online reviews, hotels can track their reputation and see what guests are talking about, and use a channel manager to manage their availability and pricing across different OTAs and direct booking channels in real-time.
Overall, building a customer journey map is important for hotels because it allows them to create a more positive guest experience, increase direct bookings, and improve their reputation through positive reviews and word of mouth.
7 tech tools should hotels should explore to optimize customer journeys and grow profitability
Room service software: This tool allows hotel guests to easily place orders for room service directly from their room, without having to call the front desk. This can improve the guest experience by providing more convenience and faster service.

Guest messaging software: This tool allows hotel guests to communicate with hotel staff directly through a messaging platform, rather than having to call the front desk. This can improve the guest experience by providing more flexibility and convenience.

In room tablet devices: These devices provide guests with easy access to hotel information, room controls, and other services, such as ordering room service or booking spa appointments. This can improve the guest experience by providing more convenience and self-sufficiency.

Hospitality TV systems: These systems provide guests with a customized TV experience, including information about the hotel, local attractions, and in-room services. This can improve the guest experience by providing more information and entertainment options.

Contactless check-in software: This tool allows guests to check in and out of the hotel using their mobile device, without having to interact with hotel staff. This can improve the guest experience by providing more convenience and reducing the need for physical contact.

Guest facing application: This tool allows guests to access hotel services, such as booking reservations or ordering room service, directly through their mobile device. This can improve the guest experience by providing more convenience and self-sufficiency.

Mobile keys: Mobile keys allow hotel guests to use their mobile device to open their hotel room door, eliminating the need for traditional room key cards. Mobile keys can improve the guest journey by providing more convenience, flexibility, contactless and personalized experience, and also be beneficial for the environment.