10 Best Booking Engine
Hide add-on products
Add-on products are ones that must be purchased with another product and aren't available on their own.
Load More
Recent Booking Engine Articles

5 months ago
The growth in technology tools for hotels has complicated life for hoteliers. While it has always been important to bring potential guests into the conversion funnel, there are now many ways to both capture and convert lookers to bookers. When considering the different ways to bring prospects into your hotel's funnel, it can be helpful to start with the goal and then look at technologies that accomplish that goal. This approach differs from other common vendor evaluation processes in one key way: it puts the goal first rather than the category. Generally speaking you always want to start closest to the conversion event and work your way higher and higher in the purchase funnel.  This means that you should start by analyzing your hotel's booking software to make sure that you don't have leakage (i.e. low conversion rates).  Next you'll analyze your website and direct channel and lastly you'll explore ways to bring more visitors into that funnel once you've sealed up any holes. In this method, we advise analyzing data across your business from channel mix to conversion rates to identify problem areas.  Once you've identified these problems, prioritize starting at the bottom of the funnel and work your way up.  We'll then explore the tools that can help solve each of these problems (hint: some tools may solve the same problem in completely different categories).  We'll start by clearly explaining the different types of hotel booking software.  We'll then outline the four main objectives of any hotel marketing strategy, we'll then dive into which software categories and providers can help shore up issues within each objective. With an increasing number of guests choosing online booking - up to 80% of guests under the age of 30 - a well-informed hotelier should have a solid understanding of the hotel booking software landscape. The term "hotel booking software" can refer to a few different types of software, which can be confusing for hoteliers who might not work in the technology space on a regular basis. In this article, we'll introduce you to the five main categories of hotel booking software: OTAs, Central Reservations Systems (CRS), booking engines, channel managers, and property management systems (PMS). By the end of this blog post, you'll know the ins and outs of each so you can maximize your property's online reach and make the right technology decisions for your hotel.   Central Reservations System: Manage Rates & Inventory It's a good rule of thumb to diversify your mix of reservation channels, so most hotels don't rely solely on OTA bookings. Large hotels and chain hotels often use central reservation systems (CRSs) to manage bookings made through their own reservations teams. CRSs allow various reservations agents to view real-time rates and availability and create, edit, or cancel reservations in one centralized system. A hotel wouldn't use a central reservations system alone, though. The CRS would receive rates from a revenue management system, exchange availability data and reservation details with a property management system, and possibly also integrate with a channel manager to distribute inventory to third-party channels like OTAs or the GDS. CRSs deliver the most benefit to hotels with reservations teams or which are part of a brand or chain with off-site reservations offices.   Booking Engine: Drive Direct Bookings Besides booking through reservations staff, guests can also make reservations on hotels' own websites - but in order for that to be possible, the hotel website needs a booking system to sell hotel rooms called a booking engine. Hotel booking engines display real-time rates and availability, house the booking process and gathering of guest details, and integrate the confirmed reservations with the hotel's property management system or hotel management system. Some property management systems include integrated booking engines, and some hotel-specific website builders also come with booking engine capability. But even if your existing tech stack includes a built-in booking engine, it's worth doing some extra research to find the most user-friendly booking engine. Glitches or slow loading speeds can make guests change their mind about booking at your hotel, and, on the flip side, a great booking engine with upselling and customization capabilities can increase your conversion rate and your RevPAR.   Channel Manager: Facilitate Bookings on 3rd Parties Direct reservations - whether through a reservations agent or your hotel's website - usually don't lead to a full house every night. A savvy hotelier leverages third-party channels to maximize online exposure and develop varied segments of guests. In order to work with third-party channels most efficiently, hotels use channel management software. Channel managers often support connections to hundreds of third-party sites that range from big OTAs (Booking.com and Expedia) to smaller niche sites (HostelWorld and Mr & Mrs Smith) and wholesalers (Hotelbeds). Manually updating rates and availability on hundreds of sites is impossible, so a channel manager makes it easy to keep all of your distribution channels accurate and up-to-date. Some property management systems include integrated channel management functionality; if not, be sure to choose a channel manager that supports integration with your PMS so reservations can sync seamlessly.   Property Management Systems: From Hotel Bookings to Guest Experience Management A property management system is at the core of your hotel tech stack. It houses all of your reservations, guest profiles, billing information, room statuses, and more. Small hotels often opt for a combined PMS with a channel manager and booking engine referred to as hotel management system.  This helps to streamline hotel operations in a simple and easy to use management solution and reservation software combined - which can be more cost-effective.  Nearly all hotel departments use the PMS on a daily basis: front desk agents check-in guests, housekeeping teams learn which rooms need to be cleaned, finance teams manage billing, leadership teams look at reporting and trends. Without any booking engine or channel management capabilities, a PMS is only considered hotel booking software if we think about reservations booked manually by hotel staff. But most PMSs include modules for additional functions; some PMSs even include CRS, channel management, and booking engine functionality. If your hotel uses a PMS that connects directly to OTAs and has integrated an CRS, channel manager, and booking engine, that PMS might be the only system you need.   Online Travel Agencies (OTA): 3rd Party Booking Extranets Out of all those reservations booked online, many of them come through online travel agents or OTAs.  The smallest hotels and guest houses (under 10 rooms) often lack direct bookings in their channel mix at all while major hotel chains command a larger share relative to the OTAs. You can think of these digital marketplaces as an Amazon for travel; travelers can use various criteria to search through available hotels, flights, rental cars, and more, then complete the booking process through that marketplace platform.  Guests often choose OTAs due to the perception of better pricing on travel products and streamlined package offerings which help to automate a lot of the itinerary management processes. OTAs offer significant benefits to guests, such as loyalty programs, credibility, and the convenience of having all the available options at your fingertips. Guests complete their booking on the OTA and receive a confirmation from the OTA, at which point the OTA sends a notification to the hotel with the reservation details. Those reservation details integrate with the hotel's property management system or travel to the property management system via a channel manager - more on that later! For hoteliers, OTAs also deliver plenty of benefits. OTAs give hotels visibility among massive audiences (Booking.com receives well over 200 million monthly visits, for example) and access to marketing channels that would be cost-prohibitive if the hotel tried to get similar reach independently. Many hotels also experience the "billboard effect," in which travelers find a hotel they like on an OTA, and then they search for that hotel's direct website to complete their booking. However, all this marketing exposure comes at a cost; most OTAs charge commissions between 15% and 20% on each confirmed reservation.     Goal #1: Optimize Website & Hotel Booking Software Conversion When it comes to getting more direct bookings, it's all about the hotel website (and booking software or IBE). After all, a hotel with a buggy website and poor user flow will scare off many potential guests who seek a trustworthy booking experience. Direct booking tools promise growth in direct bookings by increasing conversions on a hotel's website through price check tools, real-time guest messaging, smart segmentation, and pricing optimization. These direct booking tools offer a mix of capabilities, so it's best to evaluate each according to how your hotel prioritizes direct bookings. Booking engines are a necessity for selling rooms directly. Without a modern and intuitive interface that's optimized for conversion, guests will go elsewhere out of frustration or suspicion. Look for a booking engine or hotel booking software with real-time inventory updates; otherwise, you risk double booking across channels. Reputation management is more than just an operational tool: it's also handy for marketing. Most hotel reputation management solutions have the ability to feature previous guest reviews on your website; doing so can dramatically boost your conversion rate. Virtual tours can help conversions. When potential guests consider a hotel, they want to be certain that the property is as advertised. Consider investing in a virtual tour to give guests piece of mind.   Goal #2: Drive More Traffic to Your Hotel Website With Paid & Social Once a website has been optimized for direct bookings and conversion, the next step is to entice more potential guests to it. There's a blended approach to making this happen.   Content marketing is one of the most affordable ways to engage potential guests and to bring them to your website. With great content, you'll have an engaging website to attract visitors, as well as plenty to post on social media. Be sure to make your content relevant to your guest profile. Social media is a challenging place but can deliver results when done right -- especially for distribution of the great content you've created! Social media is also a goldmine of consumer insights. Leveraging social media tools can bring you closer to your customers. Influencer marketing continues to be a growth area for hospitality marketers. Inviting influencers to experience the property, or paying them to post about the property, appeals to hotels looking to reach particular demographics. These influencer marketing tools should factor into the mix, helping identify the right influencers and tracking the success of your campaign. Digital marketing agencies are assets for those hotels that have enough budget to engage subject matter experts. Hotel digital marketing vendors use their experience across clients to build high-impact campaigns that can be quite intimidating to deploy solo.   Goal #3: Drive Retention and Return Visits According to research from Bain & Co., the company that invented the Net Promoter Score, increasing customer retention rates by 5% increases profits by 25% to 95%. Statistics aside, it really comes down to customer acquisition cost for hotels. With each booking channel taking a large commission for bringing in a guest, it can be extraordinarily lucrative to re-engage former guests. Loyalty programs are helpful assets to organize and track a comprehensive loyalty program for independents. The best technology will give you insights into your guest profiles, and help you craft the best offerings to each group.  Read our article reviewing independent loyalty programs to decide if this option is right for your hotel or properties. Email marketing is a critical piece of the loyalty puzzle. When evaluating email marketing tools, you want to be sure that it integrates with your existing loyalty program and hotel CRM tools.   Goal #4: Develop a Well Balanced Omni-Channel Distribution Mix Third-party websites and metasearch are important pieces of any hotel revenue management strategy. As part of a cohesive approach that includes direct bookings, wholesale, and groups, these channels are valuable tools to shore up low demand periods and achieve overall revenue targets. Metasearch and ad tech bring advanced reporting, bidding and inventory management to your third-party distribution strategy. These metasearch tools help hoteliers wrangle the complex web of metasearch campaigns, as well as integrating in real-time with existing systems to maximize profitable bookings without overbooking. Review management software performs a critical function: it monitors your hotel's reviews for potential operational issues. Catching poor performance before it affects the guest experience means better reviews -- and a higher ranking in search results on OTAs and metasearch sites.   ** Want to get started today? Run an internal SWOT analysis for your hotel's marketing department to identify weaknesses and opportunities then use that analysis to inform where you invest resources.  Rather than comparing only direct booking tools to one another, for example, this process focuses on the desired outcome -- and then compares tools across categories that may help your hotel achieve that outcome. With this outcome-based approach, you'll have stronger odds of successfully matching with the correct vendor for a specific issue.   What else would you like to learn about hotel booking software? Let us know!

2 years ago
February 12, 2018 – Hotel Tech Report, the premiere global research platform for hotel technology globally, announced today that it has named TravelClick, a leading global provider of data and revenue-generating solutions for hoteliers, as the recipient of a 2018 HotelTechAward for its top-rated iHotelier® Booking Engine 4.0™, based on data from thousands of hoteliers in more than 40 countries. Over 100 of the world's elite hotel technology products competed for a chance to win this prestigious title.   "The booking engine is a critical component of any hotel's direct booking ratio and channel profitability," added Jordan Hollander, Hotel Tech Report co-founder. "What makes TravelClick's Booking Engine 4.0 so unique is that it not only provides an intuitive, responsive user experience across all devices, but it also guides guests seamlessly through the booking path with interactive message displays and clear calls to action. It is truly a must-have for hoteliers to be successful."   "This award is a testament to the significant investments that TravelClick has made in our recently relaunched iHotelier central reservations system," said Curtis Brewer, Senior Vice President, Reservations and Web Solutions, TravelClick. "We've made it our mission to bring a next-generation e-commerce experience to hoteliers all over the globe so that they are better able to maximize direct bookings and recapture abandoned guests at the same time."   A Brussels- based corporate Director of Distribution told Hotel Tech Report that "conversion rate results, aesthetics, flexibility of layout and functions, system support and the logic of the booking flow" separate TravelClick's iHotelier from the pack.   Hotel Tech Report's HotelTechAwards platform leverages real customer data to determine best-in-class products that help hoteliers to grow their bottom lines. To learn more, head to: https://hoteltechreport.com/company/ihotelier-by-travelclick/.   ### About Hotel Tech Report Hotel Tech Report (www.hoteltechreport.com) is the premiere global research platform for hotel technology globally. We help buyers save time identifying the best technology products to run their hotel properties by easily comparing vendors based on unbiased reviews from verified users. HotelTechReport's global community consists of hoteliers spanning 40+ countries with representation from every major hotel brand and thousands of independent hotels.  Our platform connects these hoteliers with hundreds of the world's top hotel technology suppliers with billions of dollars in market capitalization. About TravelClick TravelClick offers innovative, cloud-based and data-driven solutions for hotels around the globe to maximize revenue. TravelClick enables over 38,000 hoteliers to drive better business decisions and know, acquire, convert and retain guests. The Company's interconnected suite of solutions includes Business Intelligence, Reservations & Booking Engine, Media, Web & Video and Guest Management. As a trusted hotel partner with more than 30 years of industry experience, TravelClick operates in 176 countries, with local experts in 39 countries and 14 offices in New York, Atlanta, Barcelona, Bucharest, Chicago, Dubai, Hong Kong, Melbourne, Myrtle Beach, Orlando, Ottawa, Paris, Shanghai and Singapore. The Company also provides its hotel customers with access to a global network of over 600 travel-focused partners. Follow TravelClick on Facebook, Twitter and LinkedIn.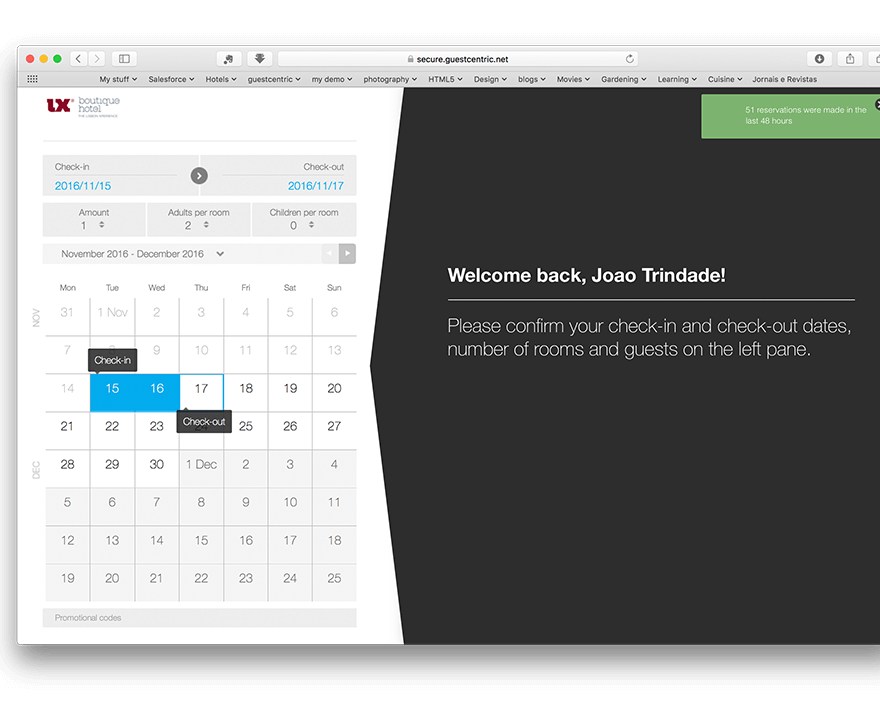 3 years ago
Saying that all hotels need a good booking engine seems almost redundant these days but with so many providers out there to choose from, what should you consider before you get lost in the sales pitch?  It should never be about the numbers.  Never, ever get enticed by a provider with zero or 1 or 2% commission, it just doesn't stack up.  First of all, they need to 'want' your business; they need to be hungry for every booking as that is how they drive revenue for themselves, so if the commission level is so low that they are making very little return, then why on earth would they be incentivised to drive conversions through your site?  Your booking engine provider is a 'business' and needs to earn money so that they can hire great staff and ensure that those staff are working really hard to get bookings for you.  Give them a decent commission and make them work for you.We all know that booking engines are all about conversion but to get people right to the end of their booking process, we need to have all the ducks in a row.  That means being found on search engines; having a strong Pay Per Click and re-marketing campaigns; great SEO; a fantastic web design and a seamless interaction from your website to your booking engine.  Can your booking engine provider do all that?There should be an ease of booking and a natural flow through the whole booking process. Before you choose a provider, use their system yourself.  Is it intuitive or does it force you and make you think? Will the booking engine sit well within your web design? Does is look consistent for your customers - it needs to feel like a seamless transition from site to booking engine.A good booking engine provider should be able to offer you a certain level of customisation, so for example; you might be a corporate hotel that wants to give customers information about only the date they have selected to travel, as dates before and after are just 'noise'.  Or your property could be more leisure focused when guests may be enticed more by rate then date, so would like to see alternative days when it might be cheaper to stay.  Leisure guests by-in-large have more flexibility to travel so allowing them to view multiple nights is great.  Can your provider do that?On the theme of personalisation, we all know that guests are expecting more and more recognition through the booking process.  Does your booking engine welcome back customers who have been to your site before? Does it know if a customer checked dates and can it direct them right back to that date? If a customer books does it remember their name and welcome them back and personalise their journey based on the rate they have booked?  Does it even do the simple stuff like remember address or payment details?Seems like an obvious one, but is it mobile adaptive?How easy is it to manage rates and availability on the 'back-end'.  The shinny customer facing stuff is great but if the back-end management is a pain for your team then this will lead to frustration and potentially mis-management. The ease of setting up rates and packages and opening and closing availability is important - which by the way should also include closing not only dates but individual rates on specific dates and individual rooms attached to particular rates on any given day.Can it set length of stay restrictions and micro-manage every single part of your inventory?  It should do.  Your booking engine should be an extension of your revenue management strategy, so make sure all of those wonderful revenue decisions you make at hotel level can be transposed all the way through to your booking engine.We all have international guests, so can we offer multiple rates shown in multiple currencies and presented in multiple languages?Can you have geo-targeted rates?  So for example, a hotel in the UK might want to display a particular rate to only the American market. This can help promote rates without diluting revenue from local visitors - again really useful.Can your preferred supplier integrate to your PMS?  This isn't always the case but ideal if possible as this saves hours and hours of man-management time inputting bookings and updating availability.How secure are their servers and where are they located?Excellent reporting is a must.  Have a deep dive into what information they provide daily, weekly and monthly - does the reports meet the needs of your business strategy?Ask your provider for their development road-map.  You should have visibility on just how forward-thinking they are and what they plan to release as improvements in the future.  Evaluate just how ahead of the game you think they might be, does this sit well within your own strategy?If a provider tells you that they will gain you 25% on what you are converting with your existing provider, be wary... I would advise never to divulge your current figures.  Let them work on the very best strategy they can for you - they don't need to know the starting point but should only be interested in how they can improve your business.  Don't share your 'secret sauce'.Booking engines might be software but your provider should be all about the service.  Do not engage with a provider who sells, trains and leaves.  You need great support and regular meetings.  You should NEVER have to pay for these meetings.  They can of course be conducted over the phone but like all good relationships, these meetings need to be two-way.  As a hotelier make sure you are armed with information and make sure your provider gives you great advice.  And trust me that advice should rarely be to drop rates.  Many providers will try to persuade you to drop rates as they feel this might entice more business and this therefore equates to more commission for them, if they get volume on this reduced price.  However, that is almost always detrimental for you as a hotelier, so if that is the message you keep getting from your provider, then it is time to change provider!
Load more
Recent Booking Engine News & Community Updates

4 months ago
The season peaks in December with many hotels generating up to 80% of their total voucher revenue over the Christmas period. And in the current market with extraordinary pent-up demand, there's never been a bigger opportunity. Future peak dates include Mothers' day and Valentine's day, both of which fall in the first quarter of 2021 so now is the right time to get set up for voucher sales.  Take advantage of the spike in online shopping trends The fight for consumer spend has moved decisively online. The pandemic we are living through has clearly accelerated the switch to online and has also led to more people shopping online for the very first time.   Businesses too expect to do more sales online with 80% expecting to purchase more online post-pandemic than they did before the pandemic. It's clear that now, more so than ever, people are primed to buy online. Start generating cash flow for your hotel now! Vouchers provide essential cash flow even when hotels are still closed to guests. Gift vouchers should be used to sell the full range of products and services offered, from overnight stays to spa services and restaurant visits. Vouchers –  the gift of flexibility Vouchers allow people to dream now and stay later, with the flexibility of making a booking only when they are ready to do so. People are clearly eager to travel again once it is safe to do so, and that pent-up demand will likely lead to an explosion of travel, especially local travel.    Hotel gift vouchers give everyone that special something to look forward to. And with cash vouchers now valid for longer in many countries (5 years in Ireland) it's a great time to be the recipient of a gift voucher. 10 tips for voucher sales success 1. Top of the list has to be risk reduction. In this climate of uncertainty you really need to reassure your customers and reduce any risk for voucher purchases.   2. Create a dedicated landing page for vouchers. This page will grow organic authority over time. Promote all of your vouchers on this page and entice guests to buy a voucher. Build up a segment of people who are interested in voucher offers by including a sign up form. Here's a few great voucher landing page examples:   3. Invest advertising budget to promote your vouchers through PPC and retargeting campaigns. 4. Get your targeting right. You must be relevant to the audience you're targeting, so give it thought. Target the domestic market with relevant packages, target people who have bought vouchers for your hotel in the past and target previous satisfied domestic guests and people you have used your services (spa, restaurant etc.) via a direct newsletter. Target your local community, they want to support local businesses. These people know your hotel and are more likely to purchase vouchers for friends, colleagues or family members.  5. Social media is key to promoting positive WOM (word of mouth). Push your voucher offers on all of your social platforms, Facebook, Instagram, Linkedin etc. Consider targeted and localised advertising to make sure you are reaching the right people. Think about launching a competition to promote your vouchers: Gift vouchers make a great prize! 6. Avail of psychology tactics to create a sense of urgency, FOMO (fear of missing out) and social proofing. The first 100 customers get a special deal of €X. Special offer on vouchers just for the month of November. X hours or X days to avail of an offer –  (countdown timers work well in creating urgency in buyers). X number of local companies have bought vouchers for their staff for this hotel.  €X value voucher for a cost of €X-20%. Rather than discounting you could instead offer added value. Add in house credit as an incentive. The more they spend the more in house credit they have to spend. 7. Push vouchers for Black Friday and Cyber Monday this November People are already searching for deals so it's good timing to offer a discount on cash vouchers or additional perks on package vouchers as an additional incentive.    8. Encourage your customers to get Christmas sorted in one easy transaction. Bookassist's voucher solution allows customers to purchase several vouchers in a single transaction and each voucher can be sent to a different recipient at the same time. How about suggesting to your corporate clients that they give the gift of a hotel voucher to staff in lieu of a Christmas party and at the same time support their local community? And how about suggesting to your domestic leisure guests that they plan a reunion with family members? They could buy a voucher for each other and then book out a floor for additional safety.  Be sure to remind your corporate clients of any tax free incentives that may exist to purchase gift vouchers.   9. Be creative in your set up of package vouchers to promote all of your services, rooms, restaurant, spa, club membership etc. Remember you need to be relevant and that means appealing to the domestic market right now. Team up with local businesses to offer a unique experience. Increase the relevance of your offers and share the marketing effort. Everyone wants to support their local community.   10. Finally, you really should embrace vouchers as part of your overall sales and customer loyalty strategy. Reward loyal customers with the gift of a voucher and incentivise potential customers to spend more by incentivising them with a gift to receive a gift voucher for additional hotel credit. A little gift can go a long way!    Don't miss this critical revenue opportunity. Start promoting your vouchers today.    Not yet set up to sell online vouchers? Contact us to find out more.

5 months ago
SiteMinder, the global hotel industry's leading guest acquisition platform, has today partnered with AsiaPay, a premier digital payment solution and payment service provider, to simplify the online payments process for consumers booking a hotel room in Asia. Through the partnership, which comes amid rising consumer expectations for choice and contactless experiences, AsiaPay's payment gateways—PayDollar, PesoPay and SiamPay—have been integrated into SiteMinder's online booking engine to provide an automated and secure way for hotel customers to make an upfront payment when booking on their desktop or mobile. SiteMinder's online booking engine is used by thousands of hotels across Asia to enable consumers to book directly. From this month, hotel users in 12 countries can now accept their customers' preferred methods of payment securely, including international credit card; internet banking; and regional digital wallets such as AliPay, WeChat Pay and GrabPay, to eliminate the need for costly terminals and manual payment processing during customer check-in. Upfront payments will also reduce cancellations or no-shows for hotels in those 12 country locations, which are China, Hong Kong, Indonesia, India, Japan, Macau, Philippines, Singapore, South Korea, Thailand, Taiwan and Vietnam. "Asia has long been popular as a leisure and business travel destination. Together with SiteMinder and its strong brand among hotels in the region, we are well prepared to support hotels to be ready for the resurgence in travel that is to be driven by both international travelers and those seeking local staycations," says Joseph Chan, CEO of AsiaPay. "More Asian travelers make and pay for their hotel bookings online, via desktop or mobile, than through any other channel. For hotels in the region to stay competitive, it is important for those millions of travelers to find the online booking and payment process simple and convenient." SiteMinder's partnership with AsiaPay comes at a critical time for hotel businesses in Asia, which are plagued by credit card declines, daily payment reconciliations and increased data security standards. The companies' partnership means eligible hotels can now reduce the time, cost and risk involved with handling payments manually, by giving their customers the ability to book ahead through a process that complies with the latest Payment Card Industry Data Security Standard (PCI DSS). Bradley Haines, Regional Vice President of Asia Pacific at SiteMinder, says, "Hotels today are challenged to keep up with the latest consumer demands, behaviors and expectations. Additionally, this year has given rise to booking cancellations and the need for online security like never before. Through our partnership with AsiaPay, our hotel customers can offer greater choice to their guests, so they can increase booking conversions online and save time by not having to manage payments manually onsite. By receiving payments upfront, hotels also have a greater ability to create contactless check-in experiences." The SiteMinder World Hotel Index reports that year-on-year hotel bookings currently sit at 63 percent in Indonesia, 58 percent in Hong Kong and 57 percent in Thailand. Hotel bookings have surpassed pre-pandemic levels in Taiwan at 110 percent year-on-year.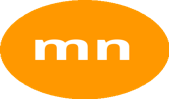 6 months ago
RMS Cloud has refreshed its inbuilt internet booking engine (IBE) to address the needs of modern travelers and help property owners increase their direct bookings. Based on guest and client feedback, RMS combined the latest technology to enhance functionality, with design improvements to deliver a better user experience and help guests make better-informed decisions.      Customers will be able to accept direct bookings from any device in real-time, reducing OTA dependency, whilst integrating with all other RMS distribution and property management features. "Our IBE is native to the RMS system and is a pinnacle function that enables clients to leverage direct bookings and reduce third-party commission costs," says Peter Ferris, director of global sales and marketing at RMS Cloud. "What makes the IBE so special, are the visual enhancements and functionality improvements. These will create better guest experiences, which we know, are critical for conversion. To drive property profitability, we've enabled curated upsells at key steps of the customer journey, with inclusions such as the ability to include images. Compared to other IBEs in the market, our exciting new product also gives operators the ability to sell at the category or room level, ensuring that you never miss a booking." In RMS' new IBE, guests will see a clean layout with a snapshot display screen showing relevant content, a booking cart process for easy group bookings, the ability to view cancellation policies and a handy map link for travel directions - guest-centric improvements that will create seamless booking experiences. "Our new IBE is our most exciting one ever to be released," says IBE project manager, Rachael Todd. "Many of the enhancements that we've added are guest-driven, so when making the reservation, guests will be prompted to click links that are tailored to what they want to get out of their booking experience." A great perk for property managers is the ability to make the IBE their own. "Properties can add their logos and customise the colours to reflect their branding," says Rachael. "Those that are part of an enterprise can tailor the booking engine to each particular sibling property," adds Rachael. This provides differentiation and gives each property its own unique look and feel. As an important revenue driver for properties, the product development team will continue to enhance the IBE based on customer feedback and suggestion box requests.
Load more
Booking Engine Category Overview
What is a hotel booking engine?
A hotel booking engine is essentially the shopping cart equivalent for a hotel website and it's sole purpose is to drive and facilitate online bookings via a hotel's website (i.e. direct bookings). A good online booking engine is optimized for conversion by providing a seamless booking process where your guests can view rates and room types and complete a booking as simply as possible. An effective booking engine should map data directly into your property management system through a channel manager in real time. It should take credit card payments in PCI and PSD2 compliant ways by integrating with a payment gateway.
Read our article: What is a Hotel Booking Engine? for more detail
How can a booking engine improve profitability and efficiency?
Increase Direct Revenue: Using a Booking Engine can result in an uplift in direct bookings through your own website. This brings many benefits, the most significant being a decrease in the cost of acquisition per booking.
Efficient Management & Distribution: Using an integrated booking engine ( which integrates with PMS & Channel Manager) can reduce the time management required to update multiple platforms, eliminates the need to manually input bookings into your PMS system and allows you to control your inventory distribution.
Smarter insights: Access to Booking Data, allowing you to better understand your guests, what and how they like to book along with data to better improve your product offering in line with the customer's needs.
What are the metrics that I can use to convince ownership that we should invest in a new hotel booking engine?
Direct Booking - OTA ratio Before signing on with a new IBE provider make sure you have data on your ratio of direct bookings - OTA bookings. Track success by trying to hold as many other variables constant and watching the change.
Booking engine conversion rate: Ultimately the best measure of success is knowing how many people came to the booking engine and of those, how many ended up booking rooms. When switching providers, this is a true test of success.
Time to completion: Go into your local coffee shop and offer to buy people coffee for completing a quick task. Request that they go on your hotel website and tell them to book a specific room type on a specific date. Time them from start to stop then ask them how easy it was to book. Repeat this for 20-30 people for maximum results and take diligent notes. This is similar to how you want to improve the guest experience on property by shortening the time required to check-in. Online reservations through your booking system are no different, a great guest experience means a great booking experience and that your guests can make a hotel reservation without hassle. Your reservation system is the first touch point in the guest journey so it's critical that the relationship starts off on the right foot.
What are the most important features of a booking engine?
Channel Manager Integration: To ensure that your room inventory across all of your online channels is automatically updated and to prevent issues like overbooking, it's vital that your booking engine integrates with your channel manager. When a room is booked via an online travel agent you'll want to ensure that it isn't still available on your direct channel. What is a channel manager?
Mobile Booking & Social Media Compatibility: It is absolutely essential that your booking engine works seamlessly on mobile and is compatible with the social media websites that your hotel is listed on.
Data Collection: Your booking engine should provide you with transparent, in-depth insights that will allow you to find demand and booking patterns. Google Analytics isn't robust enough and your booking engine should collect actionable data that passes through to your CRS.
Flexible to Your Hotels Needs: Does the booking engine display the languages and currency that your guests are familiar with? Does it provide online voucher redemption or does it offer wedding and corporate booking modules? These are some questions to determine if the booking engine is flexible to your hotel's needs. While you shouldn't demand a fully customizable booking engine, you should be able to make it fit the look and feel of your hotel website for consistency.
Set up, Service & Support: Perhaps the most important point of all is service i.e. how you are looked after by your provider. What is their set up, ongoing support and training like? Do they make you feel special? Is your business important to them?
Commission-free bookings: It's okay to pay a fee for bookings that come through third party distribution channels like Expedia and TripAdvisor but you shouldn't have to pay for ones that come directly through your own hotel reservation system, it should be zero commission. For independent hotels your booking engine should drive your most profitable bookings.
Promotions and real time optimization: The best booking engines today leverage machine learning to deliver targeted promotions based on web visitor behavior that ultimately streamline the reservation process. They leverage promo codes to target based on geography and web traffic origination source, etc. Many booking engines in the hospitality industry today even allow special offers like e-commerce platforms where hoteliers can offer upsells and add-ons to a booking. These next gen all-in-one IBEs deliver incredible user experience and make it extremely easy for guests to see exactly what the benefits are of various room rates. This is where you can excel in your direct sales channel when competing with OTAs .
True partnership: a great hotel booking system provider is more than a "vendor", they'll be the coach that bridges the gap between hotel managers, hotel operations teams and the world of data, analytics and UX design to help you succeed. These best of breed partners act as an extension of the team for accommodation providers they work with.
What makes a great hotel booking engine?
Hotel management takes constant iteration and improvement to succeed due to the hyper competitive nature of the business. The best booking software and hotel technology providers are also iterating which over time leads to better performance. Load speed is one of the most critical factors when considering a booking engine as it has an extremely high correlation to conversion rates. Additionally, mobile is increasingly important each year and it's where guest in many markets prefer to book. If your mobile experience is poor, expect them to book on an OTA. Also expect your PPC (e.g. Google AdWords) campaigns to be less effective. Optimization features allow for personalized offers and tactics similar to what you see on OTAs. Things like dynamic pricing, geo-targeting, integrated rate match and rooms remaining widgets materially increase conversion.
What is the typical pricing for a hotel booking engine?
Most booking engines and hotel reservation software today are commission-free and run on a subscription (SaaS) model. After all, you shouldn't have to pay a commission on bookings through your direct channel; however, some smaller properties like guesthouses and vacation rentals opt for this model to offset expenses slow months.
How long does it usually take for a hotel to implement new a booking engine?
Implementation timelines depend on the provider you decide to work with. A Cloud based online booking system can be set up very quickly, so the implementation time is often determined by how much resources the hotel can allocate to the project. Other tasks that often need to be completed during the set up phase:
Domain setup - your IT company will need to assist with this
Search Box needs to be added to your website - Depending on who hosts your website, either your new provider or hosting company can do this for you.
Training - Often this is completed via online mediums and resources centers Connectivity of existing channel manager / payment systems
Population of hotel profile and inventory
How do I know when it's time for my hotel to move onto new a booking engine?
Compare the average to your current hotel booking system provider and calculate the change in booking volume holding all else equal. This can help in projecting ROI. If your booking engine doesn't have seamless connectivity with your PMS, CRS and Channel Manager it is likely to have material limitations. That's not a deal breaker but make sure you know exactly what you're getting into.
For info on hotel booking engine trends, questions that you should ask vendors and more download the 2020 Hoteliers Guide to Booking Engines