30+ Stats that Show Hotel Self Check-in Kiosks are the Way of the Future
By Jordan Hollander
Last updated February 16, 2023
7 min read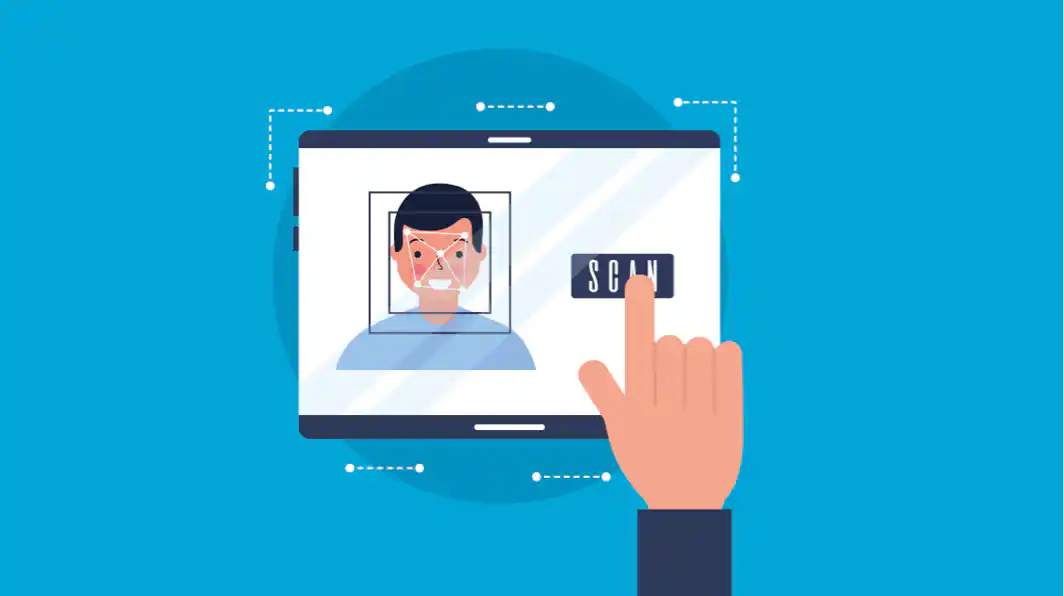 Searching for a way to handle more check-ins with fewer staff members? Or seeking to take on-property experience to the next level with shorter wait times and technology that will dazzle your guests? The future of hospitality is a lot closer than you might think: self check-in kiosks are becoming more popular, and when we look at statistics from airline, retail, and restaurant industries, it's easy to see why. Across a variety of settings from quick-service restaurants to supermarkets to sports stadiums, self-service and tech-driven solutions can drive results like reduced wait times, higher order values, and overall satisfaction.
In this article, we'll show how self-service and contactless technology can elevate not only the consumer experience, but also the experience as a hotel guest. Self-service options in hotels can include not only check-in kiosks, but also a range of contactless options like digital room keys and tap-to-pay technology. By the end of this article, you'll be excited about the benefits your hotel can realize by adopting self check-in kiosks or similar tech features.
After introducing automated passport control kiosks at customs control points, both JFK and Newark Airports saw a 22% decrease in wait times from 2013 to 2014. During the same timeframe, other airports that did not install kiosks saw no decrease in wait times. This trend can be translated into the hotel industry, meaning that self-service options can make any type of check-in process more efficient, and shorter wait times generally boost guest satisfaction.

A 2019 study found that, in quick service restaurants, 30% of customers preferred to order from a kiosk rather than a cashier if lines were equal length. In restaurants, customers have quickly adapted to tech-enabled, self-service options, which shows that hotel guests would likely be quick to adopt self-service options too.

49.4% of retail customers use self-service checkouts because they find the experience to be faster, while 34.7% use them because they have shorter lines, according to a survey by PYMTS. Like shoppers, hotel guests may prefer to arrive or depart your hotel at their own pace.

When the Dodgers Stadium in Los Angeles installed kiosks to handle concessions orders, average order value increased by 20%. If your hotel is seeking to increase average check at your F&B outlets or boost conversion on add-ons like late check-out, kiosks could be a great solution to help you achieve those goals.

Nearly 50% of supermarket customers say they use self check-out options on at least 75% of their shopping trips, while a further 30% say they opt for self check-out on about half of shopping trips. Like in restaurants, consumers show a preference for kiosks, but it's important to note that there will always be exceptions. In hotels, we can expect some guests to still prefer interacting with a front desk agent, even if a majority go for self-service options.

Two-thirds of consumers who use self checkout options choose self checkout because they believe it to be faster than a standard cashier check-out lane. When guests are in a hurry, they might get frustrated if the only option to check in or out is to wait in a long line of other guests. These guests may prefer a faster self-service option.

According to a 2019 study, younger consumers show a stronger preference for self-service checkout options than their baby boomer counterparts; 59% of 18- to 34-year-olds reported using self checkouts regularly, while 39% of 55- to 65-year-old reported using them regularly. If your hotel is trying to engage a younger demographic, self-service solutions for checking in and out can be a great way to deliver the experience this group desires.

COVID-19 accelerated a widespread shift away from cash payments and toward contactless payments via ApplePay and GooglePay. A survey conducted by Rapyd found that 60% of consumers plan on using contactless methods instead of cash, which, for hoteliers, means guests can check themselves and pay for their stays on a kiosk, rather than relying on front desk staff to handle cash.

Contactless payment isn't just growing in popularity in the US; a recent Mastercard study showed that 79% of consumers worldwide, and 91% in the Asia-Pacific region, opt for tap-to-go payment methods instead of physical cards or cash. Hotels that welcome many international travelers, especially those traveling from Asia, can meet the preferences and expectations of these travelers by offering contactless payment options.

In the same Mastercard study, a majority of respondents cited cleanliness as the main reason for their preference toward contactless payments. In your hotel, guests can feel more comfortable checking in and out if they can use contactless methods instead of handing their credit cards to a front desk agent to swipe.

Citing COVID-19 as the impetus for a shift in payment preferences, a 2020 McKinsey study found that 78% of Amercians use some type of digital payment, such as digital wallets (ApplePay, etc.), in-app purchases, or scanning a QR code to pay. This statistic is important for hoteliers because it shows that consumers are comfortable using digital payments like what a self-service kiosk would require.

65% of consumers feel that contactless methods align with their priorities for health and safety. Hotel guests are already conscious of cleanliness initiatives at your property, so offering a contactless way to check in and out can make guests feel even more comfortable during their stays.

34% of consumers say that contactless options will continue to be important after the pandemic is over, showing that contactless solutions like kiosks are here to stay. As a hotelier, if you're on the fence about investing in kiosks now, know that they will stay relevant even after the pandemic is no longer a concern.

Contactless payment methods are quickly becoming widespread in hotels; in a 2020 study, 43% of hoteliers had already implemented contactless payment options on-site. 

In restaurants, the common rule of thumb is that one self-service ordering kiosk can handle the same volume as 1.5 cashiers could. Translating this statistic to a hotel context, if you were to add two check-in kiosks to your front desk, you could either eliminate the need to hire three front desk agents, or you could redistribute the responsibilities of those three front desk agents to other tasks or departments.

According to a roundup of self-service success stories in Harvard Business Review, Taco Bell's average order value increased by 20% after the chain implemented in-app ordering. Taco Bell said the reason for the increase was because customers were more likely to order add-ons. In hotels, this same trend could appear; hotel guests may be more likely to purchase upgrades or add-ons like late checkout via a self-service platform than at the front desk.

But it's not only restaurants that saw growth in order value; after Cinemark launched self-service kiosks in their theatres, concession sales per person grew consistently for 32 quarters (as of 2015). This statistic makes it obvious that the benefits of self-service ordering aren't confined to restaurant technology, so hoteliers like you can be confident you'll also find guests to spend more money on property if self-service options are available.

A study conducted by Oracle Hospitality found that sports fans were happy to spend an additional $20 on food and drinks if they could spend half as long in line. In hotels, we can expect that guests would be more likely to order a drink at the lobby bar or splurge on an upgrade if they didn't have to wait so long in the line at the front desk; self-service kiosks can shorten those lengthy wait times.

At McDonald's and other quick-service restaurants, order accuracy is higher for orders placed on a kiosk compared to orders placed with a cashier. In your hotel, requests submitted via a digital platform like a kiosk or app can be handled more accurately than those submitted over the phone or by guests walking up to a busy front desk, where staff could easily forget to write it down or follow through.

Consumers don't just want to pay for purchases in a self-service way, but also get answers. A recent study by SOTI showed that 70% of consumers expect a self-service method to resolve questions and complaints. This is a powerful statistic for hoteliers, since it shows guests don't always need to head to a front desk agent to find resolution; with a kiosk or other self-service option, guests could resolve their own complaints. Furthermore, guests with simpler questions could handle them self-service, while front desk agents would have more time to tackle trickier situations.

Servion Global Services predicts that artificial intelligence will power 95% of customer service interactions by 2025. For hoteliers, this means that guests will become accustomed to interacting with kiosks, chatbots, or similar tech-powered services in all other aspects of their lives, and they'll expect the same standard in hotels.

Artificial intelligence is already quickly becoming a regular part of our daily lives; in 2018 just 21% of people interacted with AI daily, while in 2020 a whopping 54% of people reported daily interactions with AI. These numbers show not only consumers' growing comfort with AI and self-service technology, but also just how fast technology is adopted by the public. Hoteliers can be confident that people will continue to expect more tech-powered options in the near future.

According to McKinsey, businesses could free up 69% of their time by automating data processing tasks. Front desk agents, for example, spend hours swiping credit cards, inputting contact information, and compiling reports. A self-service kiosk could automate many of these tasks, enabling front desk agents to focus on more meaningful guest interactions.

After the widespread rollout of ATMs, the number of bank teller positions decreased, but the job was not eliminated completely. Between 2020 and 2030 the Bureau of Labor Statistics predicts 17% fewer tellers will be needed. This shows that technology doesn't make human interactions totally irrelevant, so even if your hotel adopts kiosks, there will still be opportunity for front desk agents to build relationships with guests, although you may benefit from lower labor costs.

Bank customers who use a self-service kiosk can do their banking activities with a 13.5x shorter wait time than those who work with a teller. The average wait time for a teller is 9 minutes, while kiosk wait times are around 40 seconds. In hotels, guests could also enjoy significantly shorter wait times if they use a self-service kiosk to check in or out.

McDonald's predicted that rolling out kiosks in their restaurants would boost sales by 5 to 6% in the first year. Hoteliers should note that in addition to a likely increase in guest satisfaction, kiosks can deliver revenue growth because consumers tend to spend more money on transactions handled on a kiosk.

McDonald's found that their customers tend to spend more time perusing menu options at a kiosk versus when standing in front of the cashier, and with this extra "dwell time," customers are more likely to order additional menu items or add-ons, increasing average check size. Hoteliers could realize the same benefits; guests might want a little extra time to read about upgrade options before deciding to buy the upgrade.

People are more likely to make "hedonistic" and experiential purchases on a touchscreen, a 2017 study found. A combination of the tactile nature of touchscreen use and consumers' thinking styles makes us associate touchscreens with fun. When hotel guests are on vacation, they're already in the experiential mindset, so offering touchscreen options (like kiosks or tablets) for upgrades or room service orders can increase purchase volume.

The global market for self-service kiosks in all industries grew by 11.8% between 2019 and 2020, showing that even though the pandemic depressed outlooks for many industries, businesses are continuing to adopt self-service kiosks. For hoteliers, now is a great time to jump on the self-service kiosk trend and realize the revenue-boosting and cost-saving benefits.

Hoteliers are already planning for the future of self-service functionality. In a 2020 survey, 27% of hoteliers had already implemented or were in process of implementing self check-in options, and a further 42% were planning to add self check-in in the future.
Ready to bring your check-in operations to the next level? By implementing self-service kiosks or similar tech-enabled solutions, you can boost guest satisfaction, decrease wait times, and increase incremental revenue at your hotel.