How to Kill Your Hotel: Price Rooms in a Spreadsheet
By Hotel Tech Report
Last updated January 26, 2022
4 min read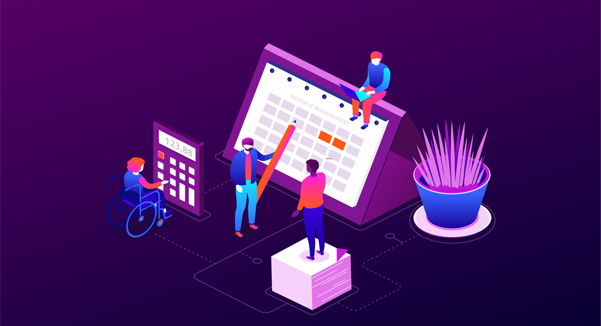 Remember what happened to those taxi cabs who doubled down on fixed pricing structures when Uber launched?  In a few short years the entire industry has experienced upheaval and for most the classical idea of a taxi is nothing more than a hazy memory with a touch of nostalgia.  When your revenue managers run fixed rate pricing like those taxi drivers did there's only one thing that is certain - they are burning cash.
With dynamic pricing, hotels can maximize occupancy, optimize room offers to specific consumer segments, and respond to fluctuations in supply and demand efficiently. Ultimately, dynamic pricing leads to better yield management. But, dynamic pricing is nearly impossible without the use of a Revenue Management System which empowers hotels to master dynamic pricing.
Revenue Management Software (RMS) uses analytics to automatically determine the best price for hotel rooms, depending on demand and a variety of other factors. Tools like IDeaS G3 RMS have the capability to process 100 million revenue-enhancing decisions each day across 1.6 million rooms, processing data into a revenue strategy that maximizes profits. Every hotel needs a revenue management system to sell the right room to the right guest at their maximum willingness to pay and at the moment they're looking to book. Here are just five reasons why every hotel must employ dynamic pricing with a revenue management system.
Hotel inventory is perishable and there's a clear capacity constraint
There are a certain number of rooms available at any given time. With a fixed capacity, the goal for your hotel manager is to fill as many rooms as possible at the best price possible. Price too high, and your rooms will remain empty. Price too low, and you're missing out on revenue, impacting your bottom line.
A revenue management system can help you price your rooms based on your guests' willingness to pay. For example, someone booking well in advance is likely looking for a lower price. For guests booking during popular dates – around a holiday or major event – they know to expect higher prices. The crazy part of it all is that most of the time the data is inexplicable.  Supply and demand are constantly surprising revenue managers and oftentimes we'll never even know why even after the fact. That's where an RMS comes in.
Revenue management systems like IDeaS G3 Revenue Solutions provide these insights to inform your pricing to maximize profit and occupancy. IDeaS G3 allows revenue managers to yield by room type: so when there's a spike in demand for suites, the system automatically increases the price for suites, but not for double rooms. This is a more advanced way to manage pricing beyond just seasonality and peak demand. Expand the attributes or rules used to adjust rates depending on price sensitivity and other factors.
Hotel pricing is fluid and elastic
Supermarkets are the proverbial canary in the coal mine when it comes to mastering dynamic pricing. Their experience in integrating dynamic pricing offers lessons for hotel owners to replicate. Over the last 10 years, the supermarket industry has adopted digital price tags to cut down on perishable inventory waste and benefit from increased sales. Digital price tags empower the retailer to effect 90,000 price changes per day, capturing the most value from their stock based on foot traffic and supply constraints. In Germany, the ability to manipulate price based on perishability and demand has led to 2.5% increase in revenue and a 30% drop in waste. 
Hotels can learn from this example. When hotels use a revenue management system, managers are able to price rooms and other services in such a way that minimizes waste. 
Streamline operations by understanding how your pricing model is likely to impact bookings and the guest segments that will book during a certain time period. For example, pricing to attract families will necessitate different services (shuttles from the airport, fully-stocked snacks) than pricing to attract business travelers (room service, laundry, and dry cleaning) - this is total revenue management and good luck to any revenue manager who tries to predict tRevPAR or contribution on a booker who they've never met.
One hotel property noted that IDeaS' revenue management software provides quick updates so he can make decisions in real-time, saying the tool is "very user-friendly, updated on a regular basis in line with market changes and also feedback from clients. You also have the ability to use the system through an app on your phone, giving access when on the move."
There's seasonal demand in almost every market, but that's only the tip of the iceberg
Seasonal demand exists in everything from e-commerce to food and beverage – but seasonality is particularly impactful to pricing for hoteliers. Demand during a peak season can dramatically change a customer's willingness to pay. Take, for example, how Amazon prices Pumpkin Pie Spice from one season to another. During the spring and summer months, this spice is sold normally for $4.49. But closer to Thanksgiving and Christmas, the spice sells for as high as $8.49.
A revenue management system can predict for you when the peak seasons will hit, and give you the insight you need to maximize your revenue without turning off customers. While seasonality might seem obvious, it's the critical shoulder periods that are almost impossible to price right.
During these critical shoulder periods your property is inevitably losing cash and can't afford to go more in the red without risking a property visit from lenders.  Seasonality is just the start, there's event driven demand and so much more that it's almost impossible to keep track of let alone factor into your decisions without the proper revenue management tech.
No matter how good your revenue managers are, they can't do these calculations on their own
There are a number of factors and data points a revenue management tool takes into account when recommending the pricing structure for your available inventory at any given time. For your management team to perform the same calculation, they would need the following information – and many more data points: 
Past historic occupancy rates and forward-looking data for demand forecasting

Available rooms

Labor and acquisition costs 

RevPAR Index and competitor data

Historic and current ADR
A revenue management tool like IDeaS G3 is fully equipped to deliver the right product, priced attractively, to the right customer on the channel they're using.
"Automated solutions simplify the complex and transform data into precise pricing and forecasting decisions hotels can count on." Dr. Ravi Mehrotra, IDeaS Co-Founder
Revenue management software is far more efficient than trying to have a team member crunch the numbers and update pricing on the fly. 
Yield management software pays for itself in spades
Dynamic changes in your rates have a big impact on your final numbers. When you improve your average daily rate by just $5, that money goes straight to your bottom line. Revenue management systems basically lead to straight profit: there's no additional cost to acquire or service the guest, and you've optimized your pricing in a way that improves occupancy and revenue. IDeaS' pricing model factors in prices by day or length of stay. It allows hotels to price within a range or set of price levels for certain attributes. This type of holistic optimization leads to improved yield management – inevitably, the tool pays for itself (and then some).