What is a Room Type? (+20 Types of Hotel Rooms)
By Jordan Hollander
Last updated January 26, 2023
4 min read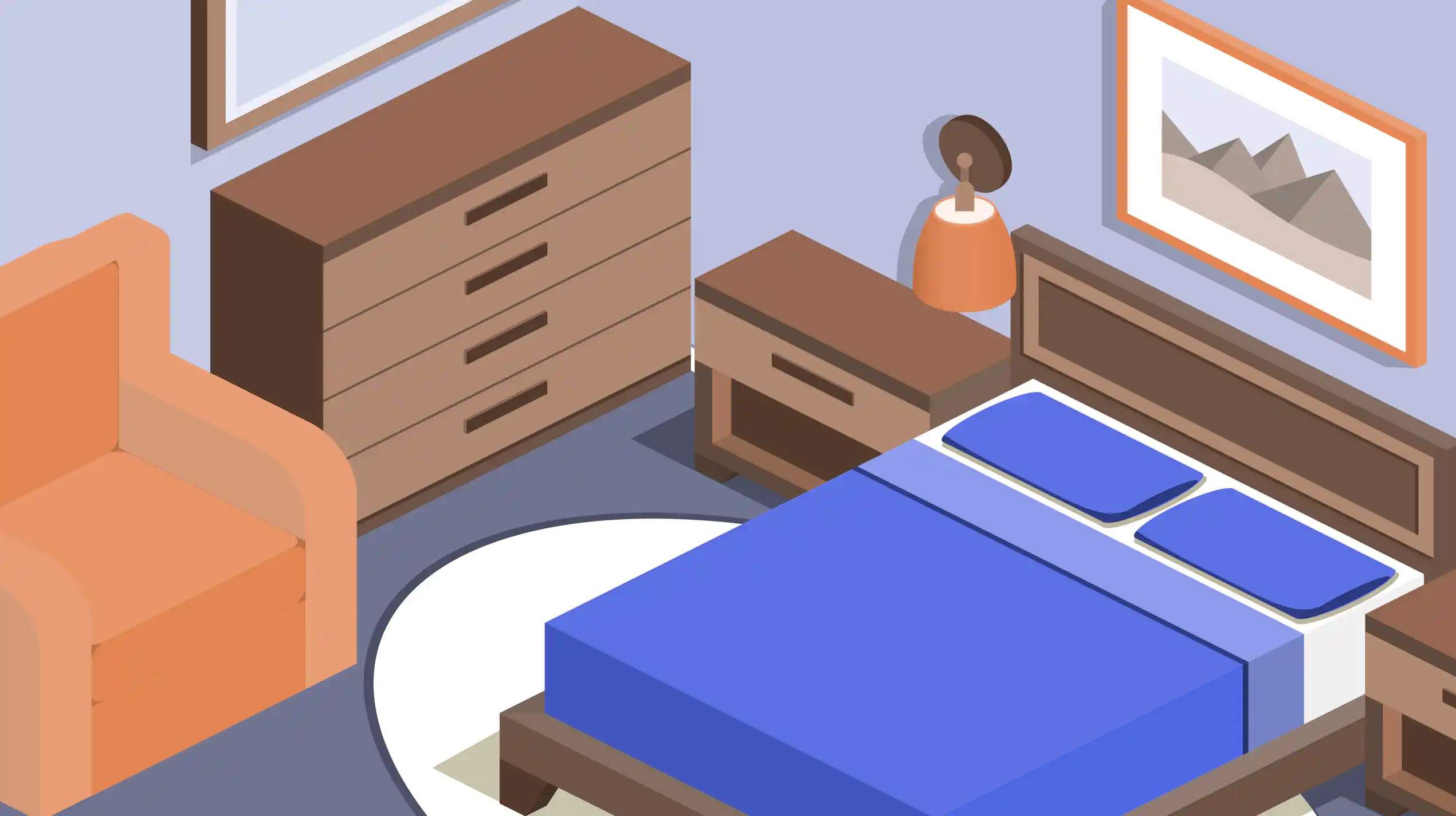 We've previously covered the different types of hotels and hotel room types can be just as confusing.  Hotel rooms come in all shapes, sizes – and titles which make revenue management and hotel operations incredibly complex. Hotels label their rooms by the size bed, the number of beds in the room, as well as the furnishings, interior design, and additional amenities. Guest rooms classified as "singles", for instance, can indicate a smaller room, a twin bed, the number of occupants for which there is space, or all of the above.
Room type definitions are complex and go well beyond whether the sleeping area has a single bed or queen-size, or whether it's a smoking room or not.
These room type distinctions can be confusing for guests who are just seeking to understand what, exactly, it is for which they are paying. This guide seeks to help guests understand what the different types of hotel rooms are, as well as build justification for pricing your property's rooms on a certain scale.
Room Types by Occupancy
It's common for hotels to list their rooms based on how many people the room is equipped to handle. Here's what you can expect when you see rooms labeled in this way.
Single room: these rooms are assigned to one person or a couple. It may have one or more beds, but the size of the bed depends on the hotel. Some single rooms have a twin bed, most will have a double, few will have a queen bed.
Double room: double rooms are assigned to two people; expect one double bed, or two twin beds depending on the hotel.

Triple room: as the name might suggest, this room is equipped for three people to stay. The room will have a combination of either three twin beds, one double bed and a twin, or two double beds.
Quad room: a quad room is set up for four people to stay comfortably. This means the room will have two double beds. Some, however, may be set up dormitory-style with bunks or twins, so check with the property to make sure.
Quad room
Hotel Rooms by Bed
Some hotels classify rooms by the number or size of the beds in the room. However, guests should note that hotels still have restrictions on how many guests are allowed per room. Just because there's a king bed in a room, doesn't mean you can invite 15 people to stay. Occupancy limitations make this a liability for the hotel. Many hotels will charge more for extra guests (to a certain limit) or allow for you to add a cot to a room with an odd number of people.
Here are some room types determined by bed availability.
Queen: a room with a queen-sized bed. 

King: a room with a king-sized bed.
Double-double: these rooms have two double beds (sometimes two queen beds) and are meant to accommodate two to four people, especially families traveling with young kids.

Studio: this type of room has a studio bed, e.g. a couch that can be converted into a bed. Some studios come with additional beds. Others come with more space: a studio room can be like a fully-furnished apartment, meaning it will have a small kitchenette. Check with the hotel to learn more about their studio rooms.
Double-double room
Hotel Rooms by Layout
There are some rooms designated a certain price according to the layout – how big the rooms are, if there's an adjoining second bedroom, or if there is a kitchen area and living space (making the room a suite). These titles can also tell travelers which rooms are handicapped accessible or suitable for business travelers. Some of these classifications are quite common, others may require a little more research and clarification by the traveler before booking.
Standard room: a standard room is likely the same as a queen or a single room, great for a solo traveler or a couple. Expect a double bed. 
Deluxe room: these rooms might be a bit bigger with slightly upgraded amenities or a nicer view. These rooms are typically equipped for groups who need more space, like a couple or small family. 

Joint room: a joint room, sometimes called an adjoining room, refers to two rooms that share a common wall but no connecting door. Joint rooms are meant for families with younger children who may be old enough to stay in their own space, but not too far from their parents.
Connecting room: these rooms have a connecting door between them, as well as individual doors to get to the outside. Great for families or groups who don't want to have to walk through the hallway to move between rooms.
Suite: suites come in a few different sizes. A basic suite or executive suite comes with a separate living space connected to one or more bedrooms. This set up is sometimes also called a master suite. A mini-suite or junior suite refers to a single room with a bed and sitting area. Some suites also come with kitchenettes. The presidential suite, as the name would suggest, is usually the most expensive room provided by a hotel. It will have one or more bedrooms, a living space, and impressive amenities, decoration, and tailor-made services. 

Apartment-style: aparthotels are offering these types of rooms, but they can also be found at other traditional hotel chains. These rooms target long stay guests with full kitchens, laundry, and other amenities that make it possible to live comfortably. Housekeeping services are limited to once or twice a week. 

Accessible room: hotels are required by law to provide a certain number of handicapped-accessible rooms. These rooms will have space for a wheelchair to move easily, and a bathroom outfitted for a disabled person.
Presidential suite
Hotel Rooms by Amenities
Some rooms don't fit easily into any category because they are entirely unique.  Perhaps a room has certain hotel amenities like access to a club lounge with breakfast and an afternoon wine hour.
Cabana: cabana rooms open out onto the swimming pool or have a private pool attached to the room. This room type is more common in boutique hotels.

Villa: most villas can be found at resorts. These kinds of rooms are actually stand-alone houses that have extra space and privacy. Villas typically come equipped with multiple bedrooms, a living room, a swimming pool, and a balcony.
Penthouse: not all hotels offer penthouse suites, but these rooms are high-end, big rooms – sometimes taking up the entire top floor of a hotel – and come with the ultimate luxury amenities.
Penthouse room
Make sure to clearly explain things to guests that may seem obvious to you. To guest "adjacent rooms" may seem like a suite with living room and bedroom separate but it actually refers to separate rooms next to each other.  Hoteliers often assume that guests speak the same language but when many hotels classify rooms differently it's critical to clearly explain the number of guests who can be in a room, whether an extra bed can fit and even things like how far the room is from hotel entrance doors.  The better you describe the experience for future guests the lower probability of false expectations which lead to poor guest experiences.  Even go as far as to share the number of rooms for different room types so they can better understand the property as a whole.
Hotel guests can often get confused by all these different room types and classifications. Help them discern which room is best for their budget, the size of their party, and their comfort by asking them more about their trip and matching them with a room accordingly.
Hotel guests can often get confused by all these different room types and classifications. Help them discern which room is best for their budget, the size of their party, and their comfort by asking them more about their trip and matching them with a room accordingly.