Why is it that real estate agents love Zillow but hotels hate the OTAs?
By Hotel Tech Report
Last updated January 26, 2022
9 min read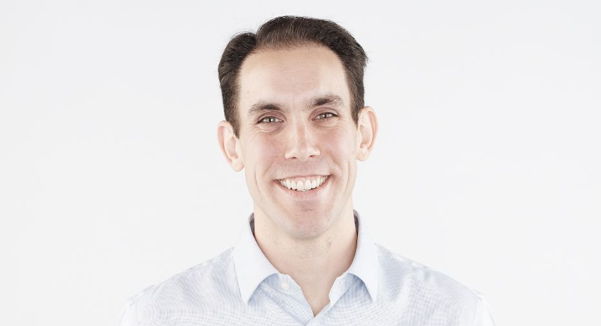 While Zillow and Expedia are similar in many ways, Zillow is loved by many in the real estate industry while OTAs like Expedia and its rival Booking are widely considered to be "frenemies" of the hotel industry.
One look at Zillow and Expedia side-by-side and it's easy to see that the two marketplaces have quite a bit in common. Not only were both founded by the same serial entrepreneur (Rich Barton) but they were both built upon a simple, yet extremely powerful core concept: in markets where there are seemingly infinite options to choose from - consumers benefit from transparency and easy access to information. Funny enough Zillow's name (which is a play on combining the words 'zillions' and 'pillow') could have worked just as easily for Expedia. In Rich Barton's own words:
"Zillow was pretty much a logical extension to what we did when we built Expedia. With Expedia, we were giving power to the people, giving travelers the power to plan their own trips, to make decisions for themselves, to see all the prices and all the choices and be able to take the time they wanted in planning something that was so important to them, a trip.  Wow, it's 2005, I can't believe that we can't access all this marketplace information. We should give power to the people in real estate, too."
Expedia and Zillow side-by-side
So one might wonder why given such similar roots and underlying principles the relationship between agents and Zillow is one of positivity and collaboration while the one between OTAs and hotels is tense and fraught with frustration.
The main reason for this difference of sentiment lies in dramatically different market dynamics.  Brokers are service providers (intermediaries) and generally incur low fixed costs relative to hotel businesses (suppliers) which are extremely capital intensive.
Zillow makes money selling optional advertising solutions to brokers while the OTAs make money charging mandatory commissions to hotels.  These commissions eat into hotel profitability and disintermediate relationships with guests. This is the dynamic that has lead to what is widely debated (and dramatically coined) "direct booking wars".
Zillow made a strategic decision to kill the real estate software market in an effort to build stronger relationships with broker clients.  In 2012 the Company launched premier agent websites and more recently it launched a property management solution for rentals.  In order to save face with their hotel industry partners, the OTAs have been following some of Zillow's moves.
The OTAs have been buying and building accomodations software to improve their industry relationships but the OTA duopoly (Expedia/Booking) and rising commissions make it extremely dangerous for hoteliers to adopt OTA supplied tech.  Even tech from metasearch players like TripAdvisor can be a risky proposition.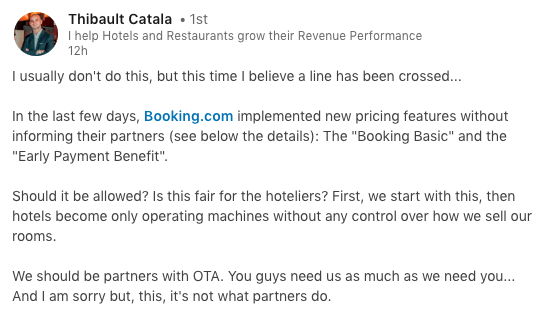 A hotelier complains about Booking.com's business practices on LinkedIn
Hotels are rightfully wary of accepting cheap or free software from OTAs because they know that "low cost" or "free software" will ultimately lead to increased dependency and in turn higher commission fees and less control of their businesses.  In the words of one hotelier1, "Booking.com does the best thing for Booking.com; not for us."
Zillow investor and famed venture capitalist Bill Gurley recently commented on the ambitions of Booking and Expedia that (via Skift), "the boldest move any OTA (online travel agency) could make, would be to be putting more R&D (Research & Development) dollars into hotel property management systems than anyone on the planet".
Hotels who opt to buy software from an OTA are letting the proverbial fox in the henhouse.
The similarities between real estate listings on Zillow and hotel listings on Expedia are obvious but the differences between the two underlying businesses are more nuanced.  Few understand this better than Revinate's Dan Hang who has served as a senior executive in both industries.
For years Dan led product management at Trulia which was acquired by Zillow for $3.5B in July of 2014.  Following the Zillow acquisition, Dan led the combined firm's rental business before joining top rated hotel marketing and email software provider Revinate as Chief Product Officer where he has since taken the reigns as COO.
Having personally built both real estate and hotel software, Dan brings a unique perspective on these rapidly evolving market dynamics so we caught up with him to learn about how his real estate technology experience informs his views on hotel tech.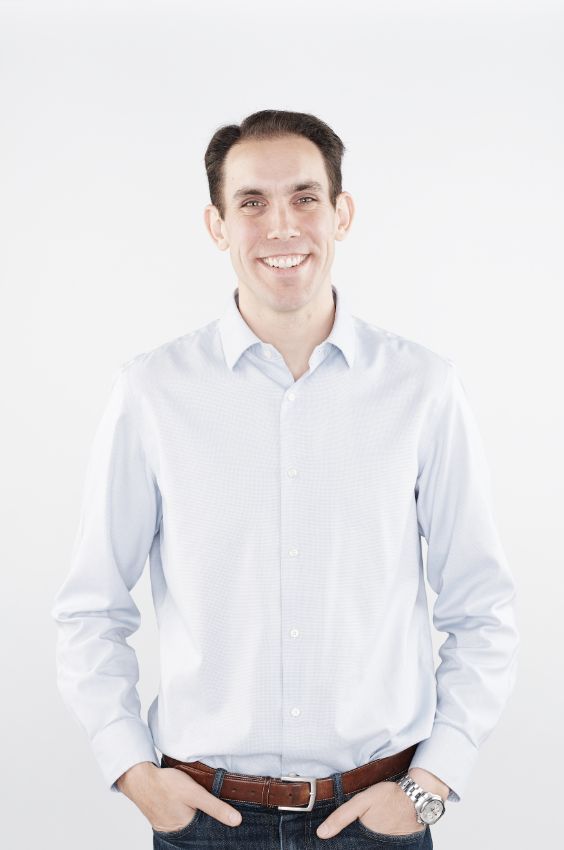 Dan, what's your take on how hotels should view OTA software?
I worked a lot on the tools provided to real estate professionals.  I think similar types of tools, whether provided by OTAs or others, could be beneficial to hotels.  Hoteliers struggle from the fact that their technology is antiquated and their systems don't talk to one another very well.  Modern cloud-based software can help them make more efficient use of data, cut training costs, and satisfy guests. If I were a hotelier, I'd of course be wary of providing too much power to any vendor or supplier -- including the OTAs.  That said, I'd also take a hard look at what the technology could provide to my business and weigh that benefit carefully with the strategic risk.
Taking a step back, tell us about your career.
I loved math more than anything when I was a kid, and that led me to study engineering in college and grad school.   I started my career in 2000, right around the time that the tech bubble burst. It was a difficult time, but it was also a great time to learn!
I learned that product management was the function where you get to make decisions around what to build and why, so I eventually moved around to get to that department.  I later ended up moving to San Francisco because I had a great chance to be an early employee at Trulia, which turned out to be a great choice. My role there exposed me to SaaS, mobile, ad tech, agile development, and how to scale a company from 10 to over 1000 employees and through an IPO.
Trulia eventually got bought by our main competitor, Zillow.  I shifted roles for another year, running Zillow Group's Rental division as a general manager before getting the startup bug again  which is why I made the jump to Revinate.
What about the Revinate product enticed you to leave Zillow?
Since 2009, Revinate has been on a mission to help hoteliers better understand their guests and deliver more personalized communications and experiences - all in the name of driving more direct revenue. One thing that makes Revinate really unique is that our platform was imagined and designed by our team of actual hotel industry veterans who intimately understand the pain points that hoteliers face every day. That's why our product suite ( Marketing, Surveys, and Reputation) is as intuitive, specialized and easy-to-use as it is. Across all three products, our underlying goal is to empower hoteliers (both at the property and group level) to unlock the incredible power of their guest data and help them generate higher revenue, engagement, and repeat bookings. With thousands of happy customers in more than 135 countries, it's been a wild and fun ride - but I can honestly say, the best is still yet to come!
Revinate Marketing Dashboard - read what customers are saying here
Why do you think that agents love Zillow but many hotels hate the OTAs?
Zillow and Trulia, through cost effective, hyperlocal, efficient advertising, offered agents with ways to grow their businesses -- many times with less dependence on the broker or franchise.  That's a pretty great value proposition for an agent. In fact, many entrepreneurial agents have been able to use their ad spend on Zillow and Trulia to grow their businesses from zero to millions of dollars and a team of agents.  The equivalent in the hotel industry would be if an indie could, through heavy use of OTAs, fill beds and compete well with franchises and bigger brands. I think we know that's not really possible with hotels though. Hotels have high costs (real estate, labor, etc) that don't really exist for agents.  I think that's part of the difference. Zillow, while controversial to the industry, for sure has many raving fans in agents. The same is likely not true for hotels with OTAs. So OTAs, despite their huge scale and market power, have probably not won as many fans.
When did you first become interested in hotel technology?
At Trulia, I worked on developing software for real estate agents.  It was no easy task as real estate agents are extremely busy and not typically very tech savvy.  To gain traction, we had to focus a lot on simplicity and ease-of-use. Hoteliers have similar challenges in that they are also extremely busy and don't have a ton of bandwidth to learn new systems.  They need quick access to information, a simple UX, and automation wherever possible. That's what we work hard to provide.
How would you characterize the learning curve moving from real estate tech into hotel tech?
Given the similarities between industries, the learning curve wasn't as steep as you would think.  In both places, you find legacy tech, much of which is on-premise. In both cases, users feel hamstrung and unable to do what they need to do.
I was slightly surprised by the lack of standardization around data and just the challenges around integration in general.  However, that too was analogous to real estate, where I'd seen an evolution of data going from offline and hard to find to online and ubiquitous.
What makes 'hotel tech' different than just 'tech'?
One of the biggest differences I see  is that hotel buyers tend to be a bit more risk averse,  so it places an even higher burden on tech vendors like us to prove value early. That's why we are so committed to getting our customers launched and successful as early as possible.
Do you think it's harder for hotel tech companies to raise capital?
Not necessarily.  Capital has been readily available for the past many years, and a decent chunk has flowed into this sector.  Attending PhocusWright this year served as a good reminder for me of just how many small tech companies there are in our space.  The fragmentation tends to make it hard to achieve scale, but that actually makes the prize for the winners who can figure it out even greater.
What's the single biggest opportunity that hotels are missing today?
There's a big opportunity for hotel tech to become more guest-centric by bringing together all of the industry's raw and disparate data and turning it into actionable insights.  Unfortunately today, a lot of the tech in this space is antiquated, unnecessarily complex, inflexible, and not really optimized around the guest. For example, the property management system, even by name, is designed to manage an inventory of rooms in a building as opposed to optimizing guest experience or driving revenue.
How will the hotel technology landscape be different in 5-years?
Future systems need to close the gap I just mentioned.  They need to harvest all the guest data, make sense of it all, and provide the hotelier with actionable insights or automated campaigns that drive revenue.  With this year's launch of the GDPR and all the news surrounding data breaches, I think we'll also see increased efforts in security and data privacy protection over time.
Do you think that branded hotels have better or worse technology that unbranded properties?
It's hard to generalize, but I will say, one clear advantage of being part of a large group is access to the brand's full tech stack. However, bigger brands are notorious for using old, legacy systems.  In some cases, they even build their own proprietary systems which can cause a lot of headaches. But unbranded properties may not have access to any technology at all. Either they don't understand the value themselves or have a hard time convincing ownership on why it's worth the investment. With that said though, there are some really cool, smaller groups out there (and even some indies) who understand the role modern technology plays in their overall success and are willing to take risks and make the investment. These are the guys to lookout for as I believe  they will be the ones who change the way hotels operate...even the big enterprise brands.
If you were to start a business in hotel tech tomorrow that wasn't in your own market segment what would it be and why?
Revenue management. Maybe because I'm a numbers guy at heart.  I find pricing strategy really fascinating.
What's one piece of advice you have for engineers and entrepreneurs who are interested in starting a tech company that serves hotels?
My biggest advice would be to remember that the hotel industry is about people - not technology. Most hoteliers got into the business simply because they love people.  They love delivering amazing experiences to their guests and they're highly motivated by making others happy. So even if you, as an engineer or entrepreneur are motivated by using cool tech or measuring the hard numbers of the impact you can make in one area or another, it's important to keep in mind the human aspect of this industry.  Your user is motivated by delighting guests, so don't just put the user in the center of what you build - put the guest in the center as well. How will this technology ultimately provide a better, more memorable experience for the guest? That question should never be far from the engineer's or entrepreneur's mind.
What's one podcast, newsletter or book that you recommend hoteliers read if they'd like to eventually move into tech?
Clay Christensen's Innovator's Solution is my favorite book on innovation.  It was a huge inspiration to me as a product manager, but the thinking in there is applicable to any general manager.  Most books have one idea, but this one had a new important idea in every chapter.
What is your favorite hotel in the world?
The Resort at Squaw Creek in Tahoe.  I've gone there a couple dozen times -- in both summer and winter -- with my family over the past five years or so.  In the winter, you can ski Squaw straight from the hotel. In the summer, the pool is awesome for my kids and I love running from there.  There are fancier hotels out there, but for me, it's perfect because they have everything my family and I need. And now, we have so many wonderful memories there, which makes it even more fun to go back to year after year.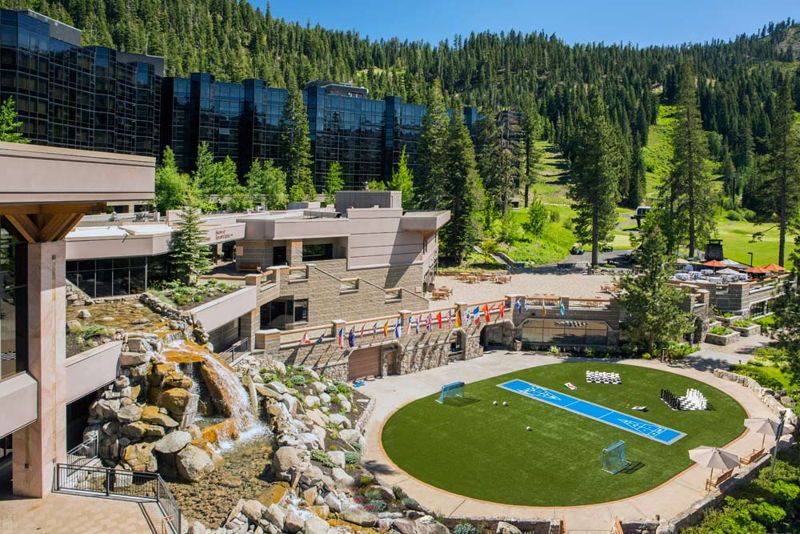 What is one thing that most people don't know about you?
I've traveled to 48 states, which is a result of having lived on both coasts, having family in the middle, and traveling a bunch.  I have a goal of getting to all 50, but Arkansas and North Dakota are still out there -- taunting me. One of these days I'll get to both!