RFPs Made Easy: Everything You Need to Know
By Jordan Hollander
Last updated January 26, 2022
20 min read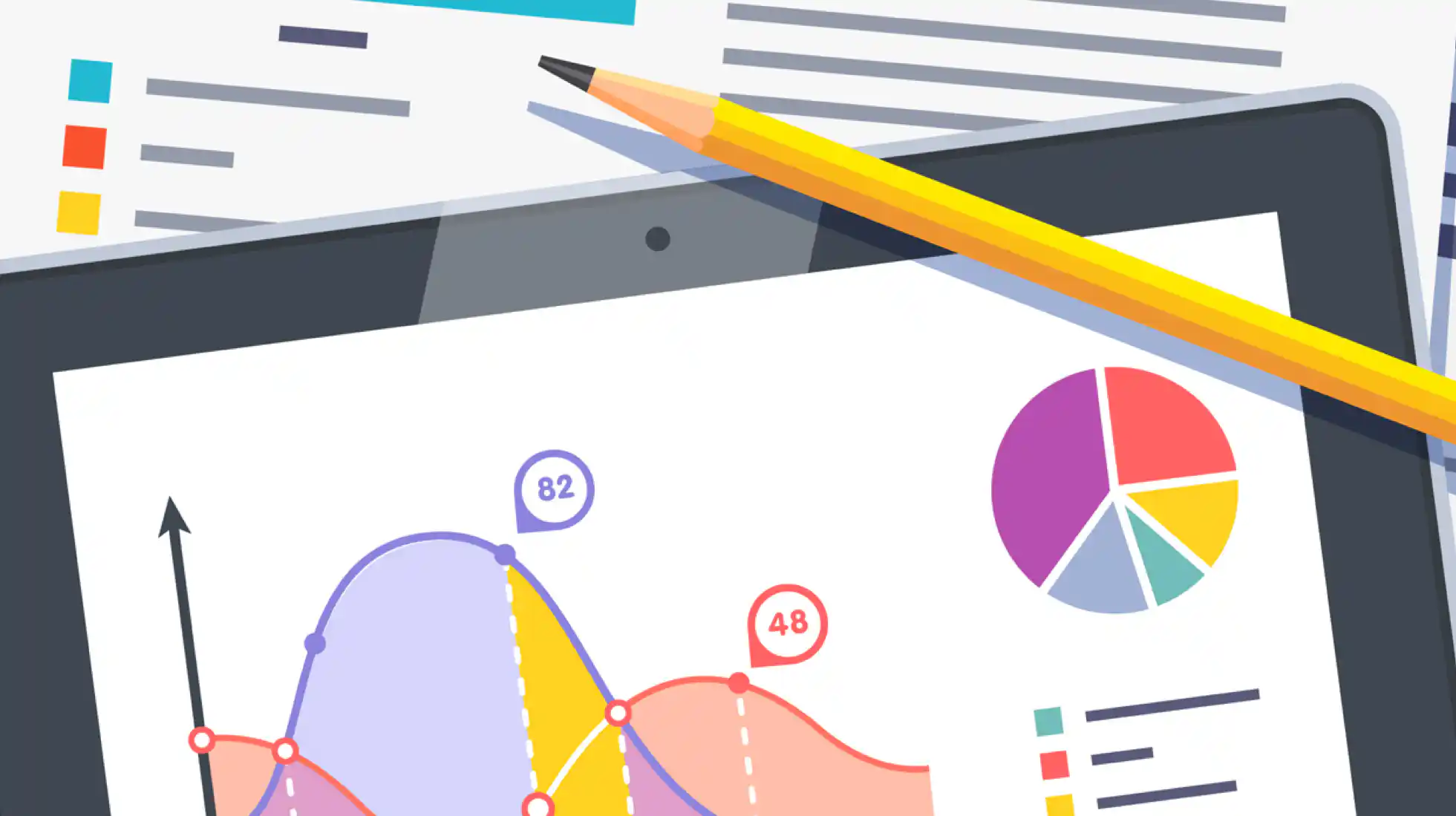 A request for proposal (or RFP) is a frequent and familiar tool used to solicit bids from a variety of vendors. The objective is to receive bids from a broad array of vendors so that teams can compare and contrast the individual bids. In an ideal world, this side-by-side analysis helps teams evaluate the price, parameters and specs of each bid and creates a level playing field by reducing bias towards a single vendor.
As you may know firsthand, the RFP process is also an immense time suck. First, you have to create the RFP in a way that attracts accurate bids from the right kinds of vendors. Next, you have to evaluate each bid and follow up with any areas that need clarification. Finally, you have to select a vendor and negotiate the final terms.
To help you navigate this process more effectively, and get you the best bids from the best hotel technology vendors possible, we've created a guide to making the RFP easier and more successful. You'll learn the steps you need to take for building an RFP process that saves time in multiple facets of the process.
You'll learn how to increase clarity around what you're looking for so you only get responses from relevant vendors; 

You'll learn how to reduce confusion among key internal stakeholders so that there's fewer emails and pointless meetings; 

You'll learn how to build momentum so that you get the RFP process done quickly without sacrificing quality.
By the end of the guide, you'll be able to confidently create RFPs that get you the bids you need -- without wasting time on irrelevant responses, unnecessary emails, frequent meetings and drawn-out timelines.
We Interviewed Leading RFP Consultants and Experts to Research this Guide
Running an RFP process can be incredibly complex which is why major brands prefer to work with consultants and expert third parties to help them manage the process.  We interviewed dozens of the best consultants in the business to glean insights for this article.  Most notably we interviewed these top experts:
Want help running your next technology RFP? We've put their bios and info below so you can reach out directly.
How to Write an RFP (4 Step Process)
Set up your RFP process for success by keeping two mantras in mind.
The first is "be specific." An RFP that's loosely defined will never perform as well as one that's well-defined.  As you lay out your requirements, clearly lay out any specific needs (such as it must work with an existing POS system), as well as any other requirements (such as bids only from vendors in the United States). Keep your questions brief and to the point to encourage exact and comparable responses that support objective comparisons later.
Examples of open-ended questions:
What does your product roadmap look like?

How does your company prevent cyber security threats?

What do you think is the biggest area for improvement in your software based on Hotel Tech Report reviews?
Examples of quantifiable questions:
Do you integrate with my current tech stack?

Do you have more than 95% up time?

Is your HotelTechScore greater than 90

Has your company achieved Hotel Tech Report's Customer Support Certification?
The second is "avoid bias." It's very easy to build an RFP  that already angles towards a specific solution. Be on the lookout for any language that seems to suggest that you've already selected a solution, approach, technology or vendor. When you create a blank canvas that a vendor can paint for you, you allow the RFP process to do what it's supposed to do: surface the best solution for your needs.  If you're already going into this having selected a vendor, it's kind of useless!
One way to reduce bias is to have several rounds of questions, which keeps the RFP process brief and to the point. At each stage, you narrow down the options. When you launch wide and narrow as you go, you avoid starting with a request that's geared towards only a small number of vendors. Remember: An RFP process with a pre-ordained outcome is a waste of time.
Step 1: Launch
Preparation is arguably the most important aspect of the RFP process. Proper preparation ensures that the RFP accurately reflects the organization's needs and will thus solicit bids from vendors that more closely align with those needs. Vendors will use the RFP document (more on the document itself in section three below)  to shape their responses; they simply cannot be precise and accurate with the wrong inputs.  For instance, if you're soliciting bids for a new POS system but neglect to add a requirement for integrating with your property's accounting system, then you'll get a bunch of useless bids.
So rather than rushing the process, and trying to get the request out to vendors as quickly as possible, focus on balancing speed with thoroughness.
Gather the right people
It all starts with gathering inputs from the right people. You need the right people in the room from the get-go so that the RFP accurately reflects current needs. Otherwise, the process goes off the rails rather quickly if you don't have the right people in the room.
You need to include the people that are not just the decision-makers but also that will be directly impacted by the decision. This reduces the chance of a drawn-out review process that starts to become a decision by consensus. If the right people are in the room, and they are gathering requirements correctly, then the evaluation process should be relatively straightforward. For example, a GM setting up an RFP committee for a new revenue management system may want to include owners, revenue managers and front desk agents, as these are the people who use the software daily.
"We believe it is necessary to have a well-rounded team of people involved in the process. Key stakeholders should be included. When we've done this with clients, we usually include a steering committee with people representing various departments including operations, revenue management, sales, marketing, finance and an executive sponsor. Including too many people means you may take a really long time to make a decision and including too few people means that you may not have buy in once a decision is made." Caryl Helsel, Dragonfly Strategists
"Regardless of the project and solution/technology being solicited, the primary sponsor must ensure that all stakeholders in the process understand the overall objectives of the project and that individual goals do not conflict with those objectives.  That includes an understanding of how a solution interfaces across the enterprise.  For example, how many integrations, input variables and data-points are needed from how many systems.  A well-defined requirements document provides the "one source of truth" that all stakeholders can reference and will determine the ultimate features and functions, their supportability, and expected utilization." David Chestler, Provision Partners
You don't want too many cooks in the kitchen but it's important to crowd source requirements from all stakeholders. "Successful properties have absolute buy in from organization leadership. A fully established SOP on sales processes. Namely that they have people who are fully trained to respond to RFPs and know exactly what they want to convey and the unique selling points for their property that relate to who is requesting the pricing," says Anthony Gambini of Premiere Advisory Group.  
There's nothing worse than buying software to find out that the daily users can't effectively leverage the platform and their work is being inhibited. Avoid this by including relevant stakeholders. It can also be helpful to have representatives from IT, legal and procurement, as appropriate. These participants will keep the process from hitting snags later by surfacing potential issues and needs early on in the process.
Define the parameters
The RFP committee is responsible for outlining the requirements of the software,  identifying deal breakers, and then pulling all those points into the RFP itself. Clearly stated requirements will structure the RFP so that responses are tailored to your property's specific needs. Otherwise, you may have to sort through bids from vendors they can't actually meet your specific needs.
Make sure that  everyone is on the same page about the must-haves and nice-to-haves. You don't want surprises later -- such as a housekeeping management system that doesn't feature an offline mode for a property that only has WiFi in public areas! See our section below for some common sections to include.
"Buyers make a number of key mistakes in the RFP process: Underestimating the level of engagement and detail needed to analyze and assess the product compared to other competitive offerings. Not isolating the must-haves from the nice-to-haves and how the technology can deliver against those functional criteria is imperative. Not knowing where the hidden traps may be and what steps a company has taken to future proof a product. Budget is another area to validate.  I am reminded of a dear friend who always asked for BANT in every deal.  Bank, Authority, Need and a Timeline.  Those are the areas of critical failure when coordinating and working on a program for development and deployment.   Check those boxes and a deal will get done," says David Chestler.
One way to define these requirements is to define the "jobs to be done" by clearly mapping the user journey. During your kickoff meeting for the review committee, define the primary jobs that the software must do -- and then map those out. It's less about a feature list and more about the tasks and problems at hand. Let the vendor outline how their features give you what you need!
Deal breakers are equally important to define upfront. Some examples are the usage of sub-contractors, a vendor that provides no uptime guarantees, a software that doesn't meet security standards or a product requiring custom development. Agreeing on the deal breakers upfront keeps everyone honest and prevents snags later in the process.
Some are hesitant to put budget requirements and at this phase. However, if you know that you must come in under a certain number, include it. Not only will it help vendors opt out of submitting responses, it can help you negotiate later. Note that it's advisable to include a budget if you are sending out an RFP for digital marketing agencies; otherwise, it looks like you are either disorganized or fishing for free ideas.
Set a realistic timeline
Lay out your timeline, including submission deadlines, decision dates and major milestones such as implementation. This not only aligns vendors with your expectations, but also gives the RFP committee clarity and structure.
And then stick with the timeline! Only in extreme circumstances, such as a dramatically shifted business environment that changes your needs, should this timeline be tweaked.  Urgency is the name of the game here; otherwise, the process may be drawn out endlessly, never resulting in a solution.  A good rule of thumb is a no less than 30 days but no more than 90. It really comes down to the complexity of solutions: Software is often more straightforward than hardware and technology that impacts multiple departments requires more coordination and collaboration.
Your timeline should include:
RFP launch date
Due date for follow-up questions from vendors
Due date for answers to those questions from your team
Date of bidder's conference
RFP due date
Announcement date of finalists
Date of finalist presentations
Final award date
Implementation date
Dan Wacksman from technology consulting firm Sassato told Hotel Tech Report that the timeline is actually where many buyers mess up, "There are usually unrealistic expectations amongst buyers of the time it takes from RFP to implementation kick-off, everything always takes longer than expected. Creating the RFP, choosing a shortlist of vendors, signing NDA's, getting responses, clarification questions, in-person presentations, decision, contract negotiation all have to take place prior to kick-off. In addition, there are often many stakeholders that need to be involved, and often there is an internal resource leading the project who is also expected to do his/her fulltime job, thus further adding potential delays to the timeline. For these reasons it can make sense to bring in a third party to help shepherd the process; this can often shave weeks if not months of the timeline and lead to a more successful implementation."
Build the Scoring Matrix
Don't wait until proposals start coming in to decide how you'll evaluate a vendor's ability to meet your needs. Ensure transparency and cross-functional alignment by building the Scoring Matrix at the same time as you build the proposal. By agreeing on the scorecard upfront, you can make sure that the RFP is structured in such a way that all proposals will align with your scoring.
Since your Scorecard must be based on objective measurements, include only quantifiable questions in your proposal. These are questions that don't leave a lot of gray areas. For example, instead of asking "what's your service philosophy" word it as a yes/no question: "do you have 24/7 support?" Using multiple choice questions within the proposal is also a great way to streamline scoring.
Two potential approaches are qualitative and weighted. The qualitative approach scores vendors according to specific around your most important criteria. Answers are scored based on how closely they meet your requirements, with higher scores for closer alignment. Each score is then given a clear, qualitative basis for the score. For example, this scorecard template from Smartsheet uses eight criteria on a qualitative basis for evaluation:
Adherence to RFP Instructions
Company Information
Project Understanding
Requirements
Product Viability & History
Terms & Conditions
Vendor Demonstration
Fee Summary
You may also want to consider the weighted approach, which adjusts scores based on their relative importance to your hotel. This scoring approach is definitely more complicated but it can be a much more accurate way to gauge alignment. Without weighting, you might not give more attention to the most important criteria for your hotel.
Two templates to consider are the Weighted Decision Analysis from Expert Program Management and the Weighted Criteria Matrix from GoLeanSixSigma. These examples are great for seeing how to effectively weight your unique criteria and properly score your vendors.
Expert tips about creating your scoring matrix:
Loren Gray: Identify current use / current perceived issues / identify current version / Identify current training, (awareness of current platform function not perceived function) / Identify current dialog with current service provider, (are they aware of the frustration of their client and have exhausted all solution options)

Dan Wacksman: This is such a critical step and should be done upfront (at least the draft). As mentioned above, many companies fail to fully identify what business problem(s) they are trying to solve for and what key features and functionality they want. This is where the project lead/consultant plays a vital role in helping them flesh this out. Meeting with key stakeholders and understanding their pain points, challenges, and opportunities is paramount. Also, understanding how other companies utilize the technology is also important, as in many instances, people may not know the full scope/capabilities available. In an ideal world, the scoring matrix is reviewed by all key stakeholders. The matrix is very important, and it helps to guide the decision. But the reality is, it is not possible to perfectly weight everything so that you can numerically determine a winner, the score will be one aspect of the decision.

Evelyne Oreskovich: I begin every project with a full review of not only how they do business now, but what they need or want to be able to do (their wish list) but are restricted by their technology. Many companies are doing things manually, or jury-rigging features of their current technology to support their requirements. I categorize and weight requirements into 3 categories: Must have, would like to have (to allow for SOP changes or innovative approach), nice to have (but not absolutely necessary). This allows the team to determine how well each vendor's solution actually meets their needs or will help them get to the next level.

David Chestler: This is a simple methodology approach using weighting and averages to determine the priority of features, functions, support, operational ease and training amongst other variables.  The responses and features are assigned a numeric value on a multiple point matrix and then the math does the rest if the right questions and assumptions are asked and scored. The most important thing we can do as experts is understand the client's needs, interpret and clarify their customer needs, and then present a blueprint that will deliver a ROI on the selection of a solution quickly.  We should not tell the client what is important; we should help them identify what their clients believe is important.
Write your RFP
Now it's time to compile everything you've gathered into your RFP, which is the document that guides vendors in their responses. A poorly-worded, hastily-structured or ill-defined RFP usually results in similarly weak responses.
For the purposes of clarity and apples-to-apples comparisons, it's helpful to have a familiar template for RFPs across the organization. Otherwise, each individual team will come up with something that works for them and it becomes confusing for cross-functional collaboration.
The template should include a brief description of the project at hand, and a clear list of key requirements of the software. Don't feel like you need to be overly prescriptive or include every "nice to have"; simply include the most essential functionality and let the vendors go from there.
An example would be: "We're a 500 room property in a resort destination seeking to increase upsells and ancillary sales by 100% in 18 months. We're looking for upselling software to assist with this objective."
Your template should be broken down into specific sections:
Overview: background about your organization, including a problem statement or the "jobs to be done"
Timeline: the entire RFP process and eventual implementation
Budget: how much you want to spend
Technical Specifications: everything you need from the software
Vendor Requirements: geography, documentation/certifications, insurance
Process Guidelines: who and how to communicate with your team
For inspiration, check out these useful RFP template resources. HubSpot recommends including a section for potential roadblocks. Template Lab has over a dozen different RFP examples to guide your own RFP templatization. SmartSheet has a number of useful RFP-related templates for requesting, tracking, scoring and comparing different vendors. 
Invite vendors
Now it's time to invite vendors to participate. We recommend also asking for references and case studies -- either as a part of the formal RFP process or in advance of choosing which vendors to invite.  it can be helpful to review case studies and or talk to existing customers before deciding which vendors should even enter the consideration funnel. 
One easy way to ensure quality is to start with the top vendors in your target category. on HotelTechReport. That way you know that these vendors are well-reviewed and active in hospitality. HTR reviews are also a valuable source for sales challengers, as you can ask vendors to respond directly to any issues mentioned in reviews.
Always have them sign an NDA in advance! That can be especially important when you need to disclose confidential information as part of the process.
Begin the bidding process
A bidders conference is the final step in the launch phase. Invite your vendors onto a group call so vendors can ask any final questions. The conference call format ensures that everyone has access to the same information and avoids giving preferential treatment to one vendor over another.
"Some buyers believe you don't need to ask detailed questions. Often companies assume that every tech provider has the basics down. That is not always the case. Whether it be functionality, business process, account management or migration – details are important and they reveal the strengths and weaknesses of each provider," says Caryl Helsel, RFP expert from Dragonfly Strategists.
Remember that any answers you provide to individual vendors should be provided to all vendors to keep everyone aligned and working from the same information. That's why you want to route all Inbound questions from vendors to the same person; if the GM is answering one email and the DIrector of Operations is answering another, there's  information asymmetry that disrupts the level playing field.
Step 2: Evaluate
During this phase, keep the RFP process moving along swiftly.  All too often, the process gets snagged on the evaluation criteria. There are many opinions to navigate and usually other stakeholders come out of the woodwork to comment. It's also a heavy load to score and evaluate all the responses.
"Some buyers are wowed by the bells and whistles. Tech vendors will show off the "cool" innovations whether or not they aligned with the actual needs of the prospective client. Another issue is focusing on price… You've heard of the phrase "You get what you pay for." Choosing technology based on price is like shooting yourself in the foot. The purchasing or procurement departments inevitably get involved, but they shouldn't run the decision process," says HeR Consulting's Evelyne Oreskovich.
Pay close attention to each vendor's approach during the process. Take cues from their behavior: Are they slow to respond? Are they friendly? Are they asking smart follow up questions? You can learn a lot about potential vendors during this process. When they show you their stripes, pay attention!
Share and score proposals in advance of in-person review
The biggest snag here is the time it takes to evaluate responses. Refer back to your initial timeline to remind your RFP committee about expectations. Especially in hospitality, daily operations have a way of taking precedence over longer-term projects.
To resist that pull, have a streamlined scoring and evaluation process. Send out all the proposals in a single batch to the RFP review committee. Ask them to review and score proposals. If there are any follow-up questions, gather those into a single shared document to send out to vendors. You can then bring those answers to your in-person review meeting.
Another great way to organize responses is to use a project management tool like Trello, Asana or Airtable. These tools offer interactive checklists so you can be sure that the committee reviews proposals in the same way. These can also be handy ways to aggregate feedback in a single view.
Announce your shortlist
After everyone has had a chance to review, convene the committee to select the shortlist. Scores are obviously the top criteria; use a group vote as tiebreaker. Keep your list to no more than four vendors ideally but that number could grow with a large enough base of qualified vendors. It all depends on your unique needs.
Schedule shortlist presentations and select finalist
Invite your shortlist to one last round. These presentations give your team the chance to dive deeper into specifics (see "Focus Areas" below). You can learn a lot about how vendors approach these presentations; anyone who doesn't take it seriously should be immediately eliminated. This is the time to step it up and any vendor that can't isn't worth the risk!
When it comes to length, 20 minutes per vendor is plenty. Leave more time for questions than a formal presentation. Ask each vendor to give a 5 minute presentation oriented towards what they can bring to your hotel and then focus most of the time on addressing specific questions that pertain to your needs.
Don't delay your final decision. The committee should choose the top two finalists immediately after the shortlist presentations. This keeps the topic fresh and moves this along.
Step 3: Negotiate
Once the team has selected the final two options, it's time to negotiate. The reason we recommend choosing two vendors at this stage is so that you have the opportunity to compare and contrast contracts and pricing.
"Ask for BANT in every deal.  Bank, Authority, Need and a Timeline.  Those are the areas of critical failure when coordinating and working on a program for development and deployment.   Check those boxes and a deal will get done," says David Chestler of Provision Partners.
As you review contracts, pricing and scope of work, look for red flags such as "bait and switch" pricing that doesn't align with what was promised during the RFP process. You'll also want to keep an eye out for onerous terms or vague commitments to metrics. The contract should clearly stipulate the vendor's obligations related to performance, security, service reliability and implementation.
The negotiation phase also tends to take longer than you expect. Keep the pressure up so that you can reach the finish line and get to your final offer to finish the procurement process!
Step 4: Implement
The RFP process formally ends once negotiations wrap up and a contract is signed.  However, we recommend a fourth phase that includes the implementation.Even as other operational teams take over the execution, the RFP team should be kept in the loop. Why is this important? Because there are learnings to be had when it comes to implementation.
For example, did the vendor promise something that they didn't deliver? Were there any gaps that appeared or things we overlooked that could have been solved during the RFP process? Implementation can provide feedback to loop back into the RFP process -- so stay aware throughout implementation and identify any improvements for the next time.
Focus Areas When Evaluating Vendor RFP Responses
As you build your RFPs, here are a few potential areas to consider:

Product Security, Uptime and Service-level Agreements: Technology hosted off-premise has different requirements, as there's less direct control over access and up time. So you must be crystal clear about the vendor's responsibility around the quality and availability of its services. Lean on your technical/legal representatives on the RFP committee on this so you can get the most reliable software possible.

Must haves in an SLA include a "time to alert" clause that stipulates how quickly the vendor will notify you of any breaches, as well as the Service availability metrics that guarantees a certain level of uptime. Here's a boilerplate SLA for purposes of comparison. 

Account Management and Implementation: What is the plan for getting you up and running after you sign the contract? And What happens after implementation when you transition to account management? Get crystal clear about the implementation process so that you can understand the vendor's promised timeline. You'll also want to know who's responsible for implementing the contract on the vendor's end so know what to expect. 

Integrations & Connections to Existing Systems: Are you looking at a holistic solution or one that connects to multiple platforms? You'll need to understand your new vendor fits into your existing tech stack.  

Specific Features and Functionality: It can't be said enough: be certain that the system does what you need it to do! Ask the RFP review committee: Does it solve the overall problem that we are trying to address? Scope creep is a problem for every project; don't let the RFP process drift from solving your core needs.

Open-ended Use Cases: Finally, look beyond your existing tech stack and think about your ideal workflow. Does the product meet that workflow? Or is this new software going to further calcify a tech workflow that's undesirable? Now is the time to make sure that all new software fits into the longer-term tech plan for your property.

 
Questions for Hardware Vendors
Hardware has an entirely different set of needs than software.  You'll want your RFPs to reflect that fact -- otherwise, you'll be spending a lot of time fielding requests for further information from vendors, dragging out the process and wasting time. Here are four questions to ask potential hardware vendors:
How often do you recommend your hardware be upgraded? Hardware upgrades are expensive and potentially destructive. Get some clarity upfront about how often the vendor recommends hardware upgrades.
How do you handle hardware upgrades? One of the worst parts about hardware is that it is expensive to upgrade. And it can cause disruption during those periods of downtime. You want to have a clear understanding of the risks, responsibilities and costs related to any future upgrades. 
What about the software on your hardware? More often than not, you're not just buying hardware; rather,  It's paired with software. you want to have a clear and detailed understanding of how software upgrades are handled, specifically around additional cost and any downtime. If you purchase hardware, but future software updates cost additional, you need to factor that into your evaluation.
What are the installation costs? Hardware is expensive. And much of this cost comes from the installation. It's critical to have that information up front and not later on down the process.
RFP Expert Bios
When to Use RFQ and RFIs
A Request for Information (RFI) is used when you think you know what you want but need more information from the vendors. It will typically be followed by an RFQ or RFP.
A Request for Quotation (RFQ) is commonly used when you know what you want but need information on how vendors would meet your requirements and/or how much it will cost.
Don't have the bandwidth to run the process yourself? Engage a top hospitality consultant to help you manage the process.