Hospitality Consultants from A-Z: What You Need to Know
By Jordan Hollander
Last updated November 18, 2022
13 min read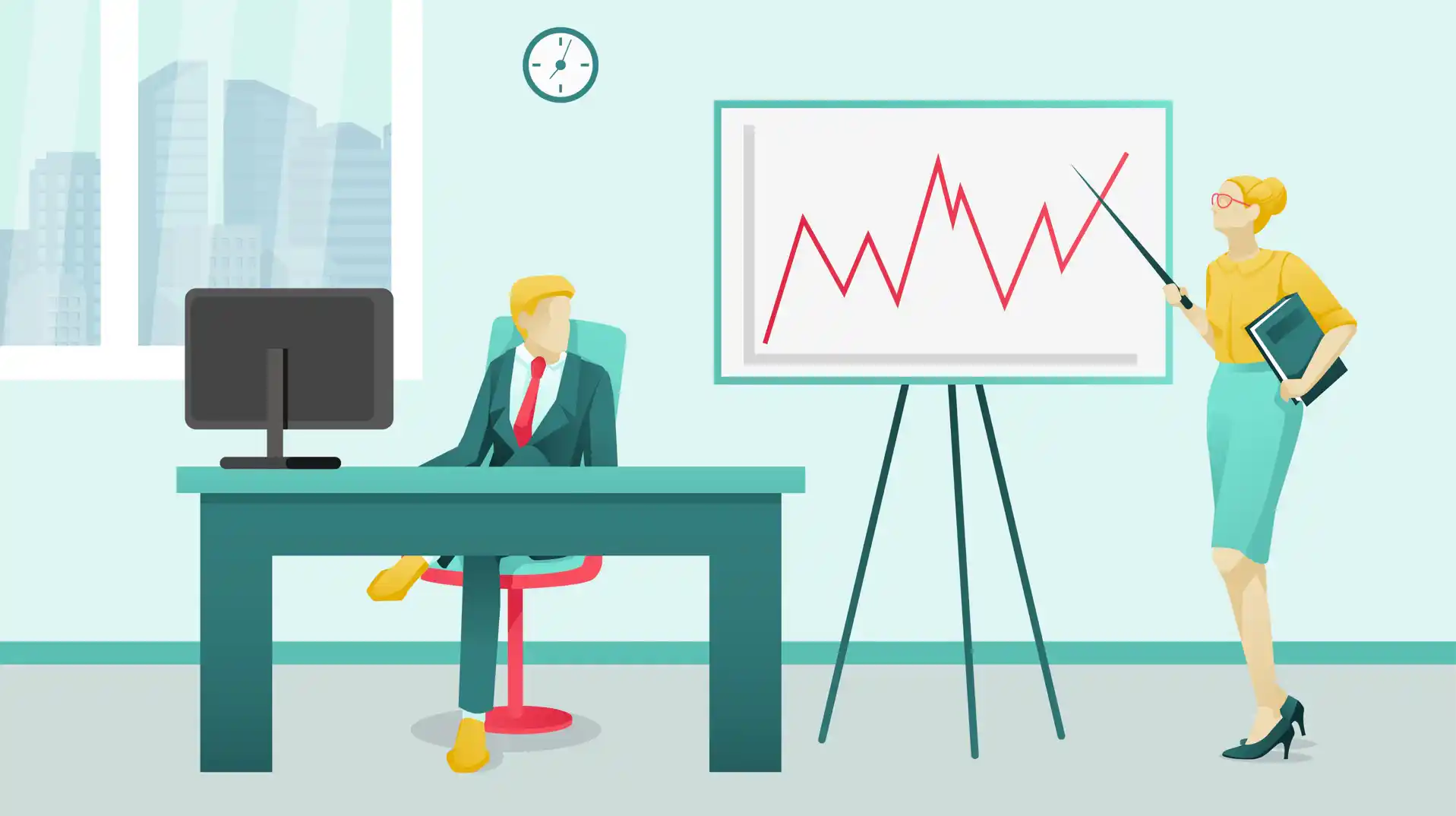 We all know that hospitality consultants exist and that they bring hospitality expertise to any hotel business yet oftentimes we don't know exactly when to use them or what exactly they can do for our hotel operations.  Adding fuel to the fire, we think we often load tons of work onto our hospitality teams who are already being overworked.
"How hard can it be?"
You've likely heard this statement many times. And be honest: sometimes you're the one saying it. We're all guilty of this: where the perceived lift versus the actual time and resource investment makes a project seem achievable internally. 
So we make a plan, roll up our sleeves and get started...only to find ourselves quickly in over our heads. Oops. 
Now you're behind schedule and there's an urgency to find an external resource for help. Enter the hospitality consultant. Of course, this urgency will also cost you money. Like the old saying goes, you can have things fast and expensive or cheap and slow -- but never both.
When approaching a big project, your best bet is to honestly appraise your team's limitations.  if there are clear gaps in skill sets or a need for a faster turnaround time than you were smaller team can deliver, begin evaluating relevant hospitality consultants. For projects that impact multiple departments, require specialized expertise or involve a major transformation, these consultants provide tremendous value.
Once you know you need help, it can be really intimidating to find the right resource for your specific situation. That's the goal of this A to Z guide to hospitality consultants: To guide your decision-making process as you build your shortlist. First, we'll see the variety of projects that consultants take on; next, we breakdown the major hospitality consulting firms and then conclude with our list of the top independent hospitality consultants. Armed with this information, you can make the right decision and decide whether your project merits investing in an external consulting firm.
What Hospitality Consultants Do
Consultants can help your team tackle complex challenges, often moving faster and more precisely than you may be able to do on your own. And sometimes, it's that focus and external pressure that can accelerate transformation in your business.
Here are some of the main engagements that consultants take on:
Financial consulting. Financial consultants contribute financial expertise to build financial models for projects under consideration, evaluate new development deals, create financial reports for existing properties, develop regulatory compliance processes, and audit books forensically to make sure that everything is above board.  For smaller properties and hotel groups, financial consultants may also offer fractional services, such as accounting and bookkeeping for a set hours of work each month rather than being full-time. These consultants often have years of experience working at hospitality and have degrees in accounting. 
A hospitality finance consultant can work on projects like annual reports, fractional accounting and bookkeeping, financial feasibility studies for new developments, perform in-depth market analyses and act as a liason between hotel management and the owners of the underlying real estate assets
Revenue management. Revenue management consultants can either be independent or part of a larger agency. These consultants do a variety of things, from strategic revenue planning for the year ahead to daily revenue management activities, such as  analyzing forecasts, setting rates, monitoring parity, and reporting on revenue performance. Independent properties and those looking to leverage the benefits of Revenue management without hiring a full-time resource are ideally suited to revenue management consultants.
Consider a consultant for projects like strategic revenue planning, developing a distribution and channel strategy and setting a pricing strategy.
Technology. Technology consultants guide you towards the ideal combination of software and hardware, building a tech stack that works well together and positions your hotel for the future. For instance, new properties will need to make sure that the central reservation system works seamlessly with the property management system;  a technology consultant can provide the guidance and implementation assistance to get that done.
You also may want to bring in a  technology consultant to evaluate technologies for new and existing properties, lead an RFP process for new hotel technology, manage the implementation of an entirely new tech stack or even create a training program that optimizes technology use across your operation. Often, external technology consultants are also brought in for change management projects, in which an existing property completely overhauls all of its technology.
Information Technology. There are two areas where hospitality IT consultants provide value: systems planning, or designing your infrastructure in a way that is scalable, secure and compliant, and ongoing maintenance and support, or ensuring that your IT infrastructure continues to operate as expected and is upgraded according to the latest standards. IT Consultants are most often employed during reopening, large-scale technology infrastructure refreshes, and in an ongoing fashion once a property is open.
A hospitality information technology consultant works on projects such as Upgrading property connectivity, managing Wi-Fi networks, maintaining cybersecurity, and generally any project that touches the infrastructure of the hotel. The key difference here between a hotel technology consultant and a hotel IT one comes down to a focus on infrastructure and hardware, rather than software and system interoperability. Of course, there are overlaps and exceptions but that's the general breakdown.
Marketing. A hotel marketing consultant handles all digital marketing aspects of a hotel's demand generation efforts. This includes creating a strategy built around an individual property's goals, starting from audience segmentation and moving to channel selection, ad copy creation and finally executing strategy across all chosen channels. The consultant will then analyze performance and adjust tactics. Once each campaign concludes, analysis and insights will be rolled into the next marketing push to continuously optimize a hotels digital marketing performance.
Some marketing consultants (especially larger firms) work on complete revenue projects, combining digital marketing campaigns with a holistic revenue management strategy. Others focus specifically on marketing your hotel across all relevant digital channels, as well as crafting promotions for newsletters and loyalty campaigns. Targeted projects are also great engagements for marketing consultants; this focuses efforts around a specific outcome, such as getting more group sales for your hotel.
Management Consulting. Hospitality management consultants are top-grade advisors, assisting hotels with projects managing change, optimizing operations, and generally improving the profitability and overall health of the property, hotel group, or portfolio.
The broad scope and intensive nature of the work mean that management consultants are rarely seen at smaller properties. These are the big guns, brought out to solve complex challenges and major issues affecting performance and profitability. 
Projects that management consultants take on include developing growth strategies, enhancing recruitment and retention, entering new markets with a strong go-to-market strategy, increasing staff productivity, building a digital transformation strategy, and developing operational plans to decrease costs and boost profitability.
Major Hospitality Consulting Firms
The big corporate consultants have a lot of advantages. Larger firms can handle expansive projects and have broad expertise applicable to a variety of challenges. These firms can also draw on a deep well of institutional knowledge to benchmark your project and deliver transformational projects relatively rapidly and at scale.
In no particular order, here are the most widely known global firms but either specialized only in hospitality or have sophisticated hospitality-focused divisions. 
1. Deloitte Hospitality is the heavy among heavies. The firm has around 1,400 professionals serving Fortune 500 clients across transportation, hospitality and services. In addition to helping organizations grow their business, the white also offers risk / financial advisor Services, audit assurance services and tax services. Deloitte's global reach and cross-functional expertise makes it an appealing one-stop-shop for larger companies navigating complex issues.
To see how Deloitte perceives the world, check out its hospitality perspectives and insights hub. Other notable resources are its 2019 Travel and Hospitality Industry Outlook, the Hotel of the Future, Cloud Computing in the Hospitality Industry and the Changing Guest Experience and Next-Gen Hotel Guests. 
2. Grant Thornton provides audit, tax and advisory services across industries. Its specialized hospitality practice advises hotels, casinos, cruise lines, and restaurants on business growth and digital transformation as well as issues such as cybersecurity, pricing, supply chain, M&A, and regulatory compliance. Given the broad array of expertise, the firm is ideally suited for complex projects with many interdependencies.
Two of the consultancy's major thought leadership projects include the CIO Survey Report and the CFO Survey Report. Also helpful: Grant Thornton's COVID-19 resource center.
3. CBRE Hotels consultants have real-world experience as principals, operators and developers, which proves valuable when evaluating the performance of hotels and making actionable recommendations for hoteliers. The integrated services menu includes advisory, research, debt & structured finance, leisure and alternative investments, investment sales, and valuations. CBRE has a strong focus on data, which is reflected in its hotel research hub, which covers trends and insights from across different regions. CBRE's most notable research reports cover the U.S markets and include its annual Trends in the Hotel Industry, which aggregates year-end operating statements to benchmark hotel revenues, expenses and profits, and Hotel Horizons, quarterly reports of lodging performance of 60 markets in the U.S. Also: follow CBRE's ongoing analysis on the impact of COVID-19.
4. JLL Hospitality is a full-service consultancy focused primarily on the financial side of hospitality. With expertise that spans across the entire lifecycle, from investment to disposition, JLL advises its clients on buying and selling hotels, as well as deal structure, hotel financing and valuations. The firm also provides on-the-ground asset management for hotel owners and has a strategic advisory arm that serves clients across hospitality, tourism and destinations. 
While things have certainly changed in the months since it was released, JLL's Hotel Investment Outlook 2020 report analyzes global Hotel transactions through the lens of key trends  dropping a real-time snapshot of notel investor sentiment.
5. PKF Consulting has a bit of a unique operating model: it's a collection of legally independent firms. So you got the benefit of a global network without sacrificing the high-touch service usually associated with smaller firms. Member firms provide a large variety of services to hospitality industry, such as market evaluation,  brand development and corporate strategy, litigation support, tax advisory, financial control and compliance, operational assessments, market appraisals, asset management, operator selection, architectural services, and industry benchmarking/research.
The "think global, act local" approach really shines through on PKF's coronavirus resource hub, which is full of valuable insights from regional PKF firms.
6. PWC Hospitality is a marquee firm that reaches across all sectors of hospitality:  hotels, gaming, marinas, tourism brands, destinations...if its a challenge in travel and hospitality, PWC consultants have most likely seen it before.
PWC's knowledge is well-showcased in its approach to brand marketing via strategy+business, a wide-ranging publication that features deep dives into topics such as redefining the B2C and B2B customer experience and planning for the unpredictable.  Recent hospitality-focused insights include a global survey on restoring confidence in travel, corporate travel collaboration, safety as the new loyalty and U.S. hospitality directions for May 2020.
7. Horwath HTL focuses exclusively on Hospitality, Tourism and Leisure (that's the HTL). The firm's projects span the globe and include engagements in feasibility analysis, hotel planning and development, hotel asset management, hotel valuation litigation, and hospitality crisis management, among others. It's also a member of Crowe Global, a multinational network of accounting and consulting firms that work with governments, regulatory agencies and industry groups.
Among recent insights, Horvath's whitepaper on the anatomy of a hotel management agreement is an especially useful and timely resource for navigating conflict between owners and operators. Also helpful was a round-up of country re-opening policies and a look at designing hotels with wellness in mind.
Of course, these marquee names aren't cheap. Engaging these global firms requires significant investment, which makes them ideally suited to major projects and complex challenges. For projects that don't quite merit the scope (and cost) of a global firm, consider independent consultants that can solve problems, tackle challenges and grow your business -- without overburdening the budget.
Top Independent Hospitality Consulting Partners
Outside of the larger firms, there are many independent consultants. In fact, it can be quite overwhelming to research which consultants are best for your business. The most common route is to ask around -- and we've been on the receiving end of many of these requests for recommendations.
To help you with your decision-making process, we reached out to some of the top independent consultants to share a bit about their work, what they're known for, and how they approach each project. Answers have been edited for brevity and clarity.
Loren Gray, Hospitality Digital Marketing
Pitch: We are a completely scalable service provider that brings the best of industry talent to directly work on whatever goal is indicated and then leaves once accomplished. You only pay for what you need.
Services offered: If you think it, we can do it! I know it sounds arrogant but seriously we have not lost a fight yet..."The impossible only takes longer." 
Target clients: We help everyone: big, small, branded, non-branded, F&B, spa, golf, multi-unit, service-to-market, we've literally done them all.
Client success story: We kept a hotel at 67% occupancy in the middle of a major metro during the COVID shutdown while almost its entire compset closed for lack of business.
Dan Wacksman, Sassato
Pitch: We help hotels make decisions and get sh*t done. Think of Sassato as the Seal Team 6 of hospitality and travel (but much geekier), who will come in and quickly fill holes, solve problems, and rescue projects, but without the cost of adding more headcount.
Services offered: With over 20 years of senior-level experience working directly in the hotel and travel space with focus on marketing, distribution, and technology, I offer: Business Strategy and Planning, Vendor Selection (RFP through implementation), Vendor Management and Assessment, Marketing and Distribution Audits, Strategic Planning and Implementation, Key Contract Negotiation, Program/Project Management , Training, Speaking, Meeting Facilitation, Hotel Digital Marketing Essentials Course, Acquisition Due Diligence, Acquisition Integration, New Property or other business acquisition integration, Interim/Fractional CMO
Target clients: hotels and hotel brands (small to large independents), ownership groups, management groups, asset managers
Evelyne Oreskovich, HeR Consulting
Pitch: Bringing decades of property and head office experience in reservations, sales, revenue & channel management, CRM and systems integration, projects are approached with the eyes of the hotelier. No cookie cutter approach will achieve your goals; we take the time to understand where you are and where you want to go. Your success is our success.
Services offered: For hoteliers: RFP/RFI development and execution for reservations, distribution, operations systems and soft brand selection, Custom training and workshops, management training, Standards development, documentation and training, Project Planning / Project Management for product implementation, Operations Support, Strategic Planning
For technology vendors: RFP/RFI response assistance, Product feature/function review and advice, Validating roadmaps and product development targets, Account management, Project planning/project management for hotel implementation
Target clients: Small lodging groups and management companies, individual boutique hotels and upscale properties, travel companies, and technology vendors to the hotel community.
Client success story: A 50-resort global brand had integrated a switch to automate tour operator business but had only managed to implement 1 tour operator. After reviewing how they operated, we launched a streamlined onboarding process, documented the process and retrained the team on managing inventory and rates. After 1 month 5 additional tour operators had been onboarded with a lift of 30% in bookings overall from those 5 compared with previous months.
Caryl Helsel, Dragonfly Strategists
Pitch: We're a team of seasoned hospitality industry experts who have helped thousands of hotels optimize commercial and IT strategies. We act as an outsourced corporate office for hotel companies that either need additional resources as their teams are limited or as a qualified resource that they don't have. Our relationships are built upon trust and honesty. We don't take kickbacks from companies; we remain objective to provide the right recommendation for our clients.
Services offered: We specifically provide an experienced commercial, IT & operations strategy team including sales, marketing, revenue strategy and revenue for hire, distribution, reservations, operational process improvement and IT planning, strategy and launch. We collaborate, research, recommend and implement custom strategies for every phase of the hotel life cycle, including: Comprehensive commercial & IT strategy development, Long-term pre-opening & reopening management task force from planning & proforma to technology install to opening day and steady-state, Ongoing revenue & distribution for hire services, Enterprise technology and services search, configuration, launch & integration services including project management – includes PMS, CRS, RMS, CRM, SCS, reservations sales and service delivery technologies, Customized RFP development to find the best technology solutions, Deep-dive systems, revenue, sales & marketing and process audits, Daily administrative support of enterprise sales & catering systems, Detailed marketing and website audits 
Target clients: Our target clients are small to medium-sized hotel groups, new hotel owners, independent hotels, boutique hotels and new brands. We typically don't work with big brands. We like to serve as the team for the smaller groups and owners. 
Client success story: Drury Hotels has engaged Dragonfly Strategists on multiple occasions to conduct search and selection of new CRS technology and to complete audits of GDS content for them. They have returned multiple times because they trust us to listen to them, to provide sound advice, to deliver in a cost-effective manner and to speak the truth even when it is hard.
Anthony Gambini, Premiere Advisory Group
Pitch: As an advisory firm, we specialize in sales, revenue and distribution optimization. We work with hotel operators and management companies to maximize revenue, drive market share, decrease client acquisition costs and increase overall return on investment. 
Services offered: We offer Distribution support, Hotel Systems implementation oversight & product management, Distribution channel audit : GDS & E-Commerce, Total Revenue Management as well as: Connectivity & Content Optimization, Distribution Partners & Account management, Marketing Campaign optimization, Sales & Revenue Team Support, Website & Booking Optimization
Target clients: Among our global client portfolio, we count Asset management companies, small to midsize hotel chains, hotel management companies and independent hotels. 
Client success story: "Luxury Brand with global footprint, CRS implementation & product management - Set-up integrated support desk to manage a complete CRS transition for dozen of properties worldwide. Utilizing the combined experience of PAG team, we managed to successfully transition hotels from one  CRS system to another, including all the 3rd  party interfaces with none negative financial impact."
David Chestler & Gregg Hopkins, PROVision Partners
Pitch: PROVision provides travel and hospitality leaders with relatable, actionable insights delivered in the language of the industry. Our decades of combined operational and professional consulting experience have provided clients with clear and measurable impacts to their key strategic, technology, marketing, and operational issues. PROVision believes that global industry experience is essential to deliver proven value in today's complex environment.
Client success story: A national resort company had a limited ability to provide a unified view into reservations, accommodations, food & beverage, and ancillary services. PROVision designed a Technology Playbook detailing solution requirements and network infrastructure which consolidated guest data to create a single guest account record that resulted in critical operational efficiencies and automated processes between all systems. 2. A luxury hotel brand had no loyalty program or overall capabilities to deliver personalized marketing communications. PROVision architected an award-winning SaaS loyalty system aligned to the client's unique brand standards which resulted in significant guest satisfaction increases.
Services offered: Strategy, technology, and operations consulting for Hotel Brands, Management Companies, and Cruise Lines, Travel and hospitality technology company (vendor) strategy, go-to- market, and product development consulting, Revenue management and distribution consulting, Private equity and venture capital due diligence.
Industry Associations as Social Proof
As you evaluate and research hospitality consultants, take a look at industry associations. Consultants affiliated with a relevant organization are often more knowledgeable and committed to the industry, with a better understanding of the unique intricacies and nuances of the hospitality industry. Many of these associations also offer intensive certifications, which is another proof client for evaluating expertise.
These are the most prominent organizations for hospitality consultants:
-The International Society of Hospitality Consultants is a global group of roughly 200 consultants with global reach and a diversity of expertise. You can search for members across specializations like business planning, construction management, operations, finance, marketing, risk management and more.
-The Certified Commercial Investment Managers (CCIM) Institute is the gold standard for commercial real estate professionals. The community includes asset managers, investment counselors, appraisers, developers, attorneys, lenders, executives and portfolio managers. Search for CCIMs with hospitality expertise here.
-Counselors of Real Estate (CRE) provide real estate advice on topics as diverse as technology, appraisal, investment strategy, sustainability and much more. Find a CRE here.
-Hospitality Financial & Technology Professionals (HFTP) is a global organization that brings together financial and technology disciplines for events, education and professional development. You can search for HFTP member consultants here and learn more about certifications here. 
-HospitalityLawyer.com is a centralized source for lawyers that specialize in the unique legal, safety and security issues facing the hospitality industry.
-The Hotel Asset Managers Association (HAMA) is a direct resource for finding asset managers that act as liaisons between asset owners and hotel management to optimize the value derived from real estate.
-Hotel Electronic Distribution Association (HEDNA) is an industry association for distribution professionals, shaping the future of distribution through working groups, conferences, and networking events.
-Hotel Sales and Marketing International (HSMAI) is an association of sales and marketing professionals. Many members work on-house but there's also a strong contingent of sales and marketing consultants that provide services on contract. HSMAI has some of the most visible and widely-known hospitality certifications.
Whether you're a hotel/restaurant startup that wants to learn how to start a hotel business, professionalize concept development or even if you're senior management at Marriott, consulting services bring hospitality experience and expertise that can make your hospitality business more efficient and profitable.
Have you had a great experience with the hospitality consultant? Let us know via live chat which consultants you've used, for which projects and the results delivered.