Systemize the New Standard of Hotel Housekeeping with Hotel Management Software
By Sarah Duguay
Last updated January 26, 2022
2 min read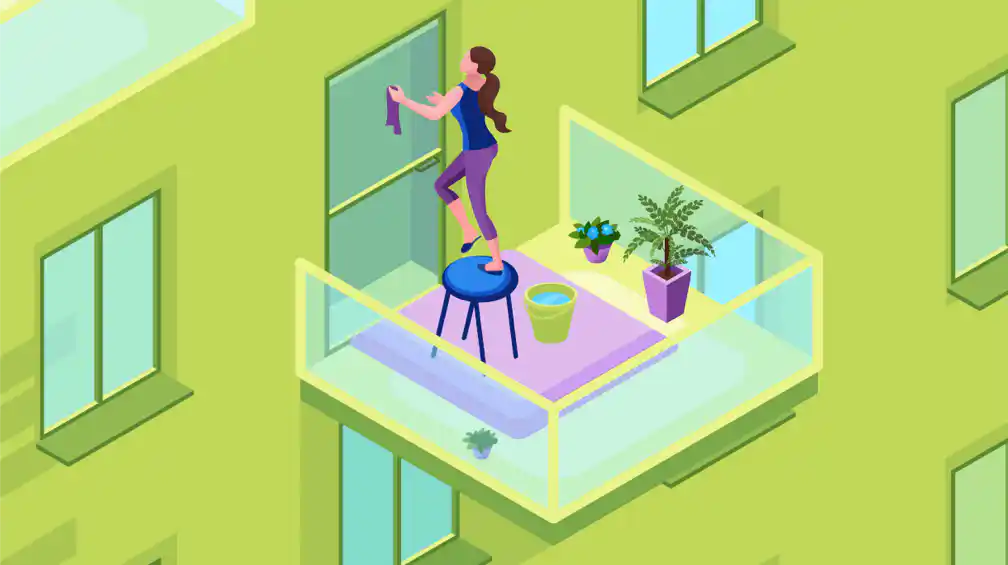 Cleanliness has always been a top concern for hotel guests but with the arrival of COVID-19, even hotels that already had high housekeeping standards had to kick it up to the next level. Due to a combination of government protocols and guest expectations, an elevated level of cleanliness now must be maintained in order to remain competitive. After a year of endless pivots, the work isn't over for hotels as travel opens up again. The good news is that hotel technology is here to help streamline and systemize your housekeeping operations with checklists, mobile reports, and front desk integrations, allowing you to come up for air and manage your housekeeping team more efficiently.
High Housekeeping Standards as Crisis Control
Gone are the days of white-gloved hands running along ledges checking for dust. Surface cleans have been replaced with deep cleans and guests are savvy enough to know the difference.
Housekeeping standards have always been important to guests. According to J.D. Power's 2020 North America Hotel Guest Satisfaction Index—which used feedback from 37,843 guests in the U.S. between May 2019 and March 2020 (ahead of the pandemic industry impact)—the top driver of guest satisfaction is room cleanliness.
As COVID-19 spread in 2020, the bar was raised again as hotels globally introduced new housekeeping standards. This wasn't only about cleanliness, but crisis control. Big names in the industry not only developed their own protocols but branded them too, such as Hilton's CleanStay and Hyatt's Global Care and Cleanliness Commitment.
Hotel Tech for a Systems-based Approach to Hotel Housekeeping
As a hotelier, you're required to juggle guest expectations, labor resources, and changing government protocols. As travel returns to near-normal levels, how will you meet demands? With a systems approach, aided by hotel technology. 
"You do not rise to the level of your goals. You fall to the level of your systems," says James Clear, author of Atomic Habits. While housekeeping is a physical task, it begins in the back office on paper (or computer screen, rather). Start by referring to your national hotel cleanliness regulations and COVID-19 protocols, whether you need to develop new standards or revamp old ones. Take inspiration from major brands now that they have shared their commitments online and develop a housekeeping strategy and checklist that your hotel can implement.
How do you transform your housekeeping strategy into a repeatable system for success? By using up-to-the-minute housekeeping software that's integrated with your property management system (PMS). 
Front Desk Integration
PMS-integrated housekeeping software streamlines internal communications for improved productivity and guest service. As room status is updated on the housekeeping report, room status is automatically updated within your reservation system, keeping front desk staff informed of which rooms are ready for arriving guests. When rooms require extra attention or guest requests come through the front desk, tasks can be scheduled, maintenance alarms can be set, and housekeeping can be alerted—all in one spot.
Mobile Housekeeping Reports
Mobile housekeeping reports boost productivity and cut paper and printing costs by allowing housekeepers to update room status in real-time from their mobile devices as they work. Housekeeping staff can refer to their device to know which rooms need servicing next, view occupancy status, and to view or add housekeeping notes. Management can oversee housekeeping schedules and track progress wherever they are, by accessing the housekeeping report on their phone or tablet.
Housekeeping Checklists
Trade-in your clipboard with a pencil on a string for digital checklists within your housekeeping software. Armed with a mobile device, housekeeping staff can track and log room cleaning tasks as they go. Look for software that allows you to customize checklists by room type and to drill down to the details by breaking checklists down by sections and adding task descriptions to ensure high standards are maintained. Whether staff is new or seasoned, nothing will go amiss with housekeeping checklists in place.
Implement a Culture of Cleanliness 
Knowing that cleanliness is a top driver of guest satisfaction and amidst the landscape of the pandemic, it's time to institute a culture of cleanliness. Why? Because guest satisfaction results in 1) good reviews, which results in new bookings; and 2) guest loyalty and repeat bookings. In the aftermath of the pandemic, a high level of cleanliness is a matter of safety and public responsibility—not only for guests but for your employees, too! Consistent cleanliness protocols based on regulatory standards, coupled with clear expectations, efficient systems, and communication is also a recipe for employee retention.
A culture of cleanliness at your hotel is not a goal, but a system that's repeatable, measurable, and trackable. A robust cloud property management system with versatile housekeeping management tools will help you streamline your high standards to get you through the pandemic and beyond.