The future of hotel software is here: instant implementation, free integrations and apps for everything
By Hotel Tech Report
Last updated January 26, 2022
8 min read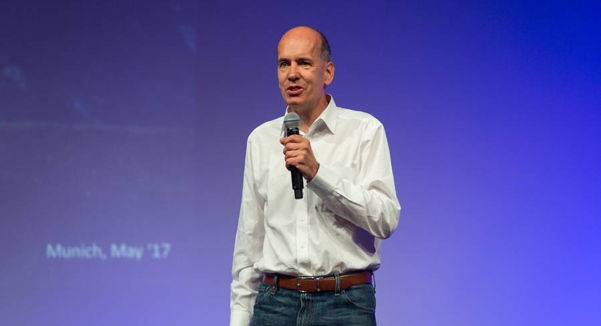 Back when I worked in hotels drones were all the rage. Amazon had announced that it was planning to make drone deliveries in the not so distant future and every major news outlet was covering the craze.
Our team leveraged this trend to come up with a genius idea. We would deliver champagne via drone to our $10,000 a night presidential suite as a PR stunt. The antic got picked up in Fortune, Forbes, CNN and many other major media outlets. We ended up selling millions of dollars in corporate packages as a result of the stunt but that's all it was - a stunt. Unsurprisingly, it turned out that humans were better at delivering champagne to guests than drones.
Today voice, keyless and robots are great buzz for hotels to leverage in PR but the applications still need time to mature in order to deliver meaningful business impact. Don't get me wrong, these are nice amenities for guests and can be great ways to differentiate your hotel in the sales process but today we're going to talk about the kind of paradigm shifting innovation that is likely to become more impactful than all of those concepts combined. Frictionless technology experimentation and instant implementation is the single most important innovation since the internet started bringing online bookings to hotels.
One only has to browse websites like Product Hunt to understand how innovative startups leverage technology to solve real business problems and scale their efforts.
There are countless apps serving startups with micro-SaaS products such as email automation, referral programs, website live chat and more. Navigate to 'Productivity Apps' on Product Hunt and you'll find more than 330,000 startups following an endless scroll of apps to solve their real world productivity problems.
This is why the cost to launch (and operate) a startup has declined 20 fold in the last 10 years alone.
"Hardware? No, now you just put it on Amazon or Rackspace. Software? It's all open-source. Distribution? It's the App Store, it's Facebook. Customer service? It's Twitter — just respond to your best customers on Twitter and Get Satisfaction. Sales and marketing? It's Google AdWords, AdSense. So the cost to build and launch a product went from five million . . . to one million . . . to five hundred thousand . . . and it's now to fifty thousand." ~B Lab
Fast, frictionless, intuitive and low cost technology has increased the velocity of innovation in all kinds of industries. The ability for businesses to try and switch between products has forced creators to delight their customers or die and resulted in a digital renaissance.
This single innovation is the proverbial puzzle piece that's been missing in hospitality but it's finally here. It's been a game changer for forward thinking hotel companies who have improved net operating profits by leveraging new technologies to maximize unit economics. Hotels are products just like the digital ones referred to in the quote above and technology is enabling them to operate at lower costs and distribute to wider audiences than ever before.
We sat down with one of the movement's most prominent change agents, Ulrich Pillau, co-founder of apaleo. Uli's vision is to facilitate a frictionless marketplace where hotels can implement micro-SaaS tech products instantaneously. At the core of this vision is a second generation cloud property management system with rapid integration capabilities.
What do IDeaS, Hetras and Fidelio all have in common? Uli was behind all of them.
With the help of his industry network Uli has put together the hotel tech dream team to build what he calls second generation cloud PMS.
At first the apaleo pitch seems like a utopian promise to seasoned hoteliers: implement your PMS in a day with no training needed and free integrations to dozens of apps. It almost sounds too good to be true but it's very real. apaleo is already in market it's using modern technology to bring Silicon Valley like frictionless innovation to hotels globally.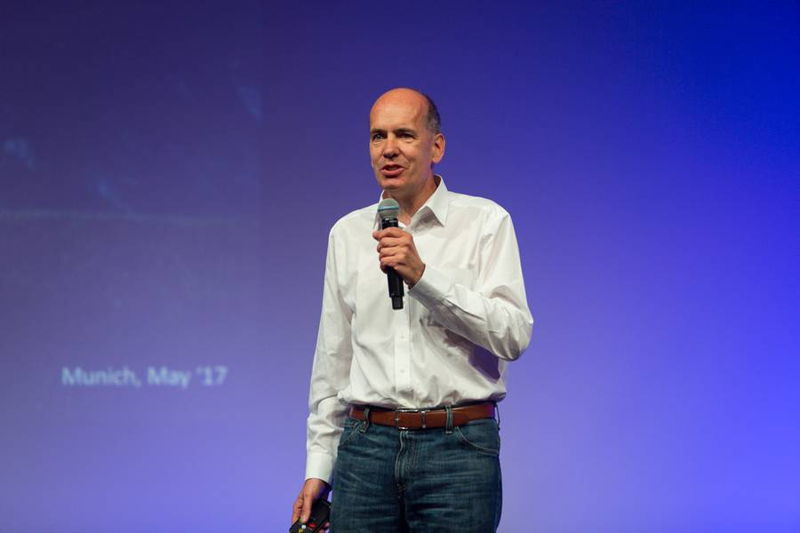 What was your background prior to starting the company?
Some friends and I were part of the teams building up various worldwide software companies in the hospitality space. I spent over 10 years with Fidelio before until it was acquired by Micros and today it's owned by Oracle. Subsequently we established with IDeaS the leading revenue management system for hotels and hotel groups. And lately we developed with hetras the first generation Cloud PMS for hotel chains (acquired by Shiji).
You have 14 co-founders at apaleo which is really unique - tell us about that.
It is a very unusual story for a start-up. We had a vision for apaleo of developing the second generation of Cloud PMS which includes an App Store and open API Platform. As this is a big project we pulled together in Munich a group of 14 founders which are all top experts in their field, and a significant funding with the objective to attack the leading PMS firms within a few years.
Who was apaleo's first customer?
Our first customer was a smaller hotel group in Finland operating hotels which are entirely staffless, i.e. at hotel level there are no employees any more. The founder was an old friend who was looking for a Cloud system to support & automate a complete mobile guest journey. He trusted us and when he saw what we were developing with apaleo, he was convinced this would become the best new PMS on the market.
Can you describe apaleo for those who may not know you yet?
apaleo is a native cloud PMS which is lean and completely mobile running on any device. apaleo also offers the apaleo App Store where hotel groups & hotels can select their technology stack and pick any apps. or 3rd party software they need to operate their hotels. This is only possible because apaleo has taken an API first approach where all features and functionality are immediately available to other software which would like to integrate reducing cost for interfaces to 0.
Who is one mentor that has really helped you scale the business?
apaleo in the background has a network of industry specialists which are all very relevant to our success. People on this list include the ex CIO for Hilton International, the founder & owner of an international hotel chain, the ex CEO of TravelCLICK and other top people on this level.
What's one commonly held belief that most hoteliers believe to be true that's actually false?
Hoteliers today have concerns that an implementation of a PMS or a conversion to a new PMS is a complex project that takes a long time and is very costly. This is actually false as with our native apaleo cloud PMS we are in a position to onboard a hotel very quickly at no cost.
What's the most surprising thing you've learned about scaling technology into hotels?
The biggest surprise is how easily the technology & tools available today can address the scalability of platforms. We have used exactly these tools in order to make apaleo as scalable and user friendly as possible.
If you could partner with any vendor in hotel tech, who would it be and why?
We accept as application on our app Store any app that is innovative and provides value & benefits to the hotel groups and hotels. apaleo will not work with any preferred partners as this is against of philosophy of an open platform where hoteliers can select their apps on top of the apaleo PMS.
Our PMS users can find CRM, RMS, CRS, Channel Managers and more in the app store. There are so many companies with great products we have run into that it would not be possible to select one or two.
Where do you see apaleo in 5-years?
The founders and investors of apaleo have started the company with the vision to become the next generation PMS of choice for hotel groups and hotels. Subsequently we have plans to grow and scale the company very quickly around the world. Our technology enables this scalability.
In a few years we will have thousands of properties on apaleo. Our scalability due to the underlying cloud platform and architecture is far superior to any other technology on the market. It will take some time, but there is not really a limit to what we can achieve with the apaleo store and the apaleo PMS. Our connected apps are really part of that journey and key to our success.
apaleo is targeting the hotel chains worldwide so ultimately this market segment will be very big for us. However, because of the ease of activation of the apaleo PMS without implementation project even any independent can take advantage of the technology. Self onboarding through automation and no training required are the most important topics here.
It is the move from a legacy PMS which is not really cloud to a new generation of platform. apaleo is fully mobile, device agnostic, easy to implement and use, and finally the hoteliers can select & connect the apps they want immediately. A PMS migration from any legacy PMS to apaleo is really easy and cost efficient relative to what hoteliers have come to expect.
apaleo will never charge for configuration, set-up, training, interface fees or development just because it is not needed anymore. Implementation projects are a thing of the past regardless of what other PMS tell you.
Already today we have smaller chains that take their new properties live on apaleo without even anybody from our company becoming involved. This certainly sets a benchmark for the future.
How will hotel management software change in the next 5-years?
I think hotel tech is behind other verticals and does not invest as much money as needed in technology. Hoteliers take too little risk in trying out new things, but current legacy technology makes it also really difficult and expensive. In other industries people change systems every 5-7 years, in hotel industry only in 7 to sometimes 12 years. That's starting to change given competitive pressure on hotels to innovate.
The market has moved from traditional on premise PMS and other systems to hosted systems (this is where unfortunately most of the PMS companies such as Opera or Protel are still today). That move was followed by the first generation of cloud PMS with hetras, Mews or Guestline. Today hoteliers want an entire open platform with easy to activate modules from the most innovative firms. The API first approach we have taken with apaleo for the hospitality industry is unique worldwide, and exactly addresses this requirement.
We firmly believe that the "all in one PMS" are a thing of the past. Today the hotel industry wants lean and mobile cloud PMS that is user friendly working without big projects or training. The PMS focuses on the important procedures that hotel really want to cover in this area such as reservations, pricing, inventory, distribution or payment. For all other areas there are specialised apps. which cover their fields very well, for example CRM or upselling. These apps can be easily integrated based upon the API First approach and there is no interface or certification cost any more.
Do you have any new products or feature launches we should know about?
Our core products are the apaleo PMS and the apaleo App. Store, and we will focus to deliver the best open Platform as a Service for the hospitality industry. We are constantly enhancing the platform and API which has been published on our Website. We recommend to any technology company to become part of this initiative and list their app on the apaleo Store.
As more apps become available on the apaleo Store, the easier it will be for hoteliers to put their own tech stack together and forget about today's world of legacy PMS.
What advice do you have for entrepreneurs looking to get into the hotel tech space?
If you have a good idea, do not hesitate to making this reality. A great team of founders which are friends is key, and you should make sure you have good funding. The hospitality industry is traditionally slow in adopting new technologies, and in most cases you will need more time to grow the company than expected.
Our experience has taught us to focus on one specific area and secure solid funding prior to scaling. We have seen many failures because start-ups underestimated the amount of money and time to market. MVP (Minimum Viable Product) is the most critical thing here to keep in mind. The most important determinant of success is an excellent team of founders that sticks together even in tough times. Focus on what you really can deliver best and make your ideas reality. Aside from the team, early customers are the next most important thing - find the best lead customers you can in the early days and they will be your top promoters if the offering is strong.