What is a Revenue Management System?
By Jordan Hollander
Last updated March 01, 2023
5 min read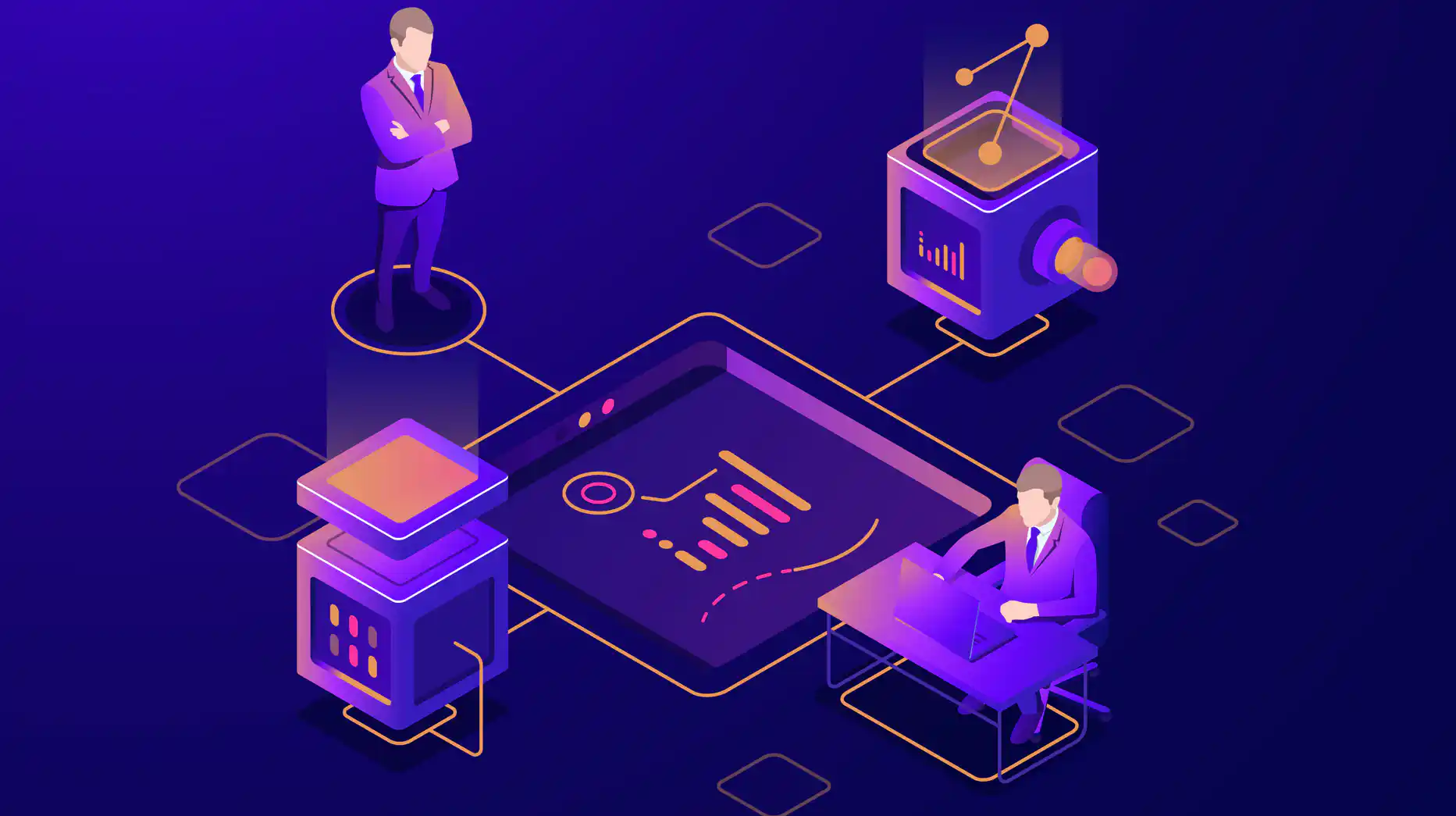 Adding a revenue management tool to your hotel's software suite is practically a no-brainer. In this article we'll explore the most recent trends in hotel revenue management tech and then dive into how to vet a new revenue management system for your hotel business. 
We'll explore system benefits, critical integrations, smart buyer questions and more. At the end of this article, you'll be equipped with the knowledge you need to demo and compare revenue management system providers.
What is a Revenue Management System?
Revenue management software helps hotels sell the right product to the right customer at the right price, solving for variables like price, channel, and timing to maximize profitability. Revenue management systems like IDeaS factor in historical and market data with demand forecasts and predictive analytics to recommend rates for each customer segment and room type across each of the major distribution channels to tailor to each channel on which your hotel is selling.
New innovations like real time pricing and total revenue management are making revenue management software smarter than ever. Hotels that switch to using a revenue management system experience an average increase in RevPAR increase between 7-20% – the result of optimized automatic price-setting per room type. Sophisticated revenue management tools like IDeaS G3 offer insightful data and time-saving productivity tools, allowing hoteliers to increase profit, forecast more accurately, and run more efficiently.
Boost RevPAR with a New RMS
There are three main benefits to using a revenue management system. A revenue management system helps hotels determine how much to charge for a room each day, factoring in real-time supply and demand data, balancing occupancy and ADR (average daily rate), and varying the price point depending on the channel and customer segment. Accurately pricing rooms with better data leads to an increase in RevPAR, as well as Net RevPAR (RevPAR after operating costs are deducted) and the RevPAR Index (a measure of revenue in comparison to competitors in the market).
Hotels that use a revenue management system like IDeaS reap the benefits of more accurate forecasting. An accurate forecast takes into account past history and forward-looking data to predict what demand will be for up to a year out. And, these forecasts don't just help improve occupancy rates or avoid overbooking: forecasts help you on-site teams make smarter operational, sales, and marketing calls. When a spike in demand is predicted for an event, such as the Super Bowl, the IDeaS platform can send an alert to help your property's F&B and shuttle service prepare for hungry sports fans.
Lastly, an RMS takes away the burden of building spreadsheets and reports to calculate demand by hand every day; revenue managers are saved from entering numbers into a spreadsheet and reporting system. Hotels that use revenue management systems save between 20 - 40 hours per month by streamlining manual workflows. The IDeaS G3 RMS can process 100 million revenue-enhancing decisions each day across 1.6 million rooms. Free up your team to do more strategic thinking around positioning your hotel in the market.
The Latest Revenue Management Software Innovations
This year's hot RMS trends in the hospitality industry included real time pricing, open pricing, new personalization and automation developments, and cloud architecture. As revenue management tools get more sophisticated, we expect attribute-based pricing to improve forecast accuracy.
Open pricing lets hotel revenue managers price rooms, segments, and channels independently of one another. Rates aren't adjusted in lockstep based on a single BAR rate; now, smart hotel owners can take a more surgical approach to pricing. IDeaS allows revenue managers to yield by room type: when there's a spike in demand for doubles, the system automatically increases the price for doubles, but not for single rooms. Respond to market changes dynamically and move beyond seasonal peak and demand.
In 2023 we'll see revenue management systems provide additional tools to help revenue managers more effectively forecast to enable stronger long-term strategy development (and execution).
Ultimately an RMS plays a similar role to other software where it automates mundane and repetitive tasks freeing up humans to be more strategic (and also not rip their hair out).  With a great RMS, revenue professionals can trust the recommendations in the system and focus their energy on strategic revenue management. Good revenue managers are experts at leveraging their RMS of choice.  The best revenue managers work closely with their software providers to understand what makes the software tick.
An RMS takes into account dozens of data sets. Not only do hoteliers capture higher RevPAR and forecast more accurately, but customers see rates and packages that are tailored to their individual needs. Personalization and automation capabilities in this year's RMS systems set rates that are based on an individual's total value to your hotel. In 2021, we expect machine learning and artificial intelligence (AI) to bring additional knowledge and insights that enables a revenue management system to continuously improve its forecasts and pricing decisions.
Revenue management systems continue to get more flexible – allowing users to login on any device, anywhere, and see up-to-date information – as top tools moved to host their records on the cloud. Hotels are able to operate using the most recent version of the software and receiving feature updates as they become available. That's great for hoteliers seeking to integrate and share data between various hotel tech tools.
Key RMS Integrations: Channel Manager, Property Management System
Adding a revenue management system to your technology stack basically leads to straight profit: there's no additional cost to acquire or service the guest, and you've optimized your pricing in a way that improves occupancy and revenue. But, it's important to find an RMS that works well with your current systems.
Here's what to look for in a revenue management system: 
Automated recommendations: get price recommendations instantly reflected in your PMS. 

Price sensitivity chart: this graph illustrates the current optimal room price in relation to change in revenue and occupancy rate to make sure your price points are accurate.

Open pricing: price room types and channels independently of each other

Pacing reports: know your pace, down to pacing at a room type level. 

Data visualization and intelligent reporting: visualize your data in graphical form to spot trends and patterns in data. 

Cloud technology: find a platform that runs on multi-tenant cloud architecture to integrate and share data more seamlessly, and allows developers to push updates to your software. 

Group booking pricing module: get both the current optimal group pricing, but also a secondary price – the lowest price point you should accept before you're better off selling inventory on the open market instead.
Get a revenue management system that integrates with the other core hotel industry software like: Property Management System, Central Reservations System, Channel Manager, CRM, and booking engine. A PMS that works with your RMS provides historical information on hotel rooms, rates and revenue. As available rooms get blocked in your PMS, the RMS will increase rates to maximize bottom line NOI.
The RMS can then analyze the data and return an accurate matrix of pricing recommendations for each market segment and room type providing real time business intelligence. Syncing your central reservation tool with your revenue management platform leads to fewer failed updates, lost reservations, or bad reports - ultimately laying the foundation for a strong pricing strategy. And, your revenue management system can offer personalized rates by using data from your CRM to price based on loyalty or past purchase behavior.  Each bell and whistle should be easy to use and easy to understand so your revenue managers can focus on price optimization and decision making to boost your most important KPIs (key performance indicators).
Your Revenue Management Strategy Depends on Selecting the Right Tool
To see the benefits of an RMS tool, you must find a platform that allows your property to change rates and discounts based on demand. On high-demand days, your property should be able to lower a discount channel to 1% or even 0% without lowering your BAR rate. Find a tool that automates much of the busy work by enabling you to set up rule based automations while still being flexible enough to let you override rate recommendations when you know something about the market the system doesn't or suspect an error. An RMS that has a dedicated mobile app or mobile web version is best for making rate yield management changes on the go.
The integrations with your PMS, CRS, and booking engine aren't just recommendations: they're necessary for capturing the full power of an RMS. Most revenue management systems won't work properly unless it is connected with two-way integration to the PMS.
And, lastly, learn more about the data that shapes the revenue management tool's rate pricing. All revenue management systems will pull in historical data, plus factor in pace and pickup. More advanced systems are able to react quickly to changes in market conditions with real-time pricing data: website activity, competitive rates, reputation scores, and air traffic can all factor into RMS rate changes. It's up to the revenue manager to understand the supply and demand dynamics of each segment and room type independently so the tool can provide forecasting for these variables.
Download the Revenue Management System Free 2023 Buyers Guide