Why did the European Commission go after airline GDS and not hotels?
By
Last updated July 16, 2020
5 min read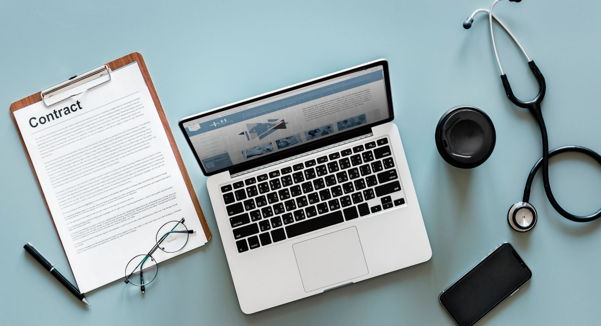 After the European Commission successfully prosecuted Google for its unfair search practices, travel industry pundits wondered if Google's suite of travel products would be scrutinized next. While that hasn't happened (yet), the commission turned its attention to another contentious topic in travel: the contracts between airlines and global distribution providers Sabre and Amadeus. Notably overlooked was the third biggest GDS, Travelport.
In a press release, the commission announced an antitrust "investigation into airline ticket distribution services" which would:
"investigate whether certain terms in Amadeus' and Sabre's agreements with airlines and travel agents may restrict the ability of airlines and travel agents to use alternative suppliers of ticket distribution services."
The EC is investigating whether these contracts "may breach European Union competition rules which prohibit agreements between companies that prevent, restrict or distort competition within the European Union's Single Market."
Why airlines and not hotels?
For hotels that feel squeezed by intermediaries, it may seem disheartening that the investigation doesn't extend into other aspects of the GDS business. With hotels paying far more commissions than airlines for each booking, there's certainly more money exchanging hands. In fact, airline distribution costs have generally fallen while hotel distribution costs remain high. In the EU, there's a large amount of fragmentation in hospitality, which means that the average hotel has far less power at the negotiating table when it comes to the GDS.
So why did the EC choose to open an antitrust investigation into airline contracts and not those with hotels? Here's why.
Reason #1: Lufthansa's bold move
It wouldn't be a travel industry story without a little drama. This issue started back to 2015 when Lufthansa made a bold move to encourage more direct bookings: a surcharge for any bookings made via GDS.
Amidst protests from GDS and agencies, the airline refused to back down. This led to a formal complaint from the European Technology and Travel Services Association (ETTSA), which languished with the EC. In July 2018, ETTSA called out the regulators for taking 30 months to respond to its initial complaint, saying that the European Commission is "tacitly giving the thumbs-up to Lufthansa's unfair conduct, which consists of weakening the effectiveness of neutral distribution channels used by consumers to compare prices of different airlines."
Five months later, the EC announced its investigation into airline contracts with Sabre and Amadeus. While not explicitly mentioning Lufthansa, or the ETTSA's claim of anti-competitive behavior, the commission committed to the investigation. There's been no comparable move on the hotel side of the GDS business, so there's been no comparable investigation. If Marriott, Hilton, Accor or Intercontinental step up here it will certainly increase the odds of a shake-up in hotel GDS as well.
Reason #2: The dominance
The second reason why regulators are looking at airlines versus hotels is due to the dominance of airline bookings as a share of total revenue. A look at each company's third-quarter results shows just how dominant Sabre and Amadeus are when it comes to air bookings: Amadeus accounts for 43.4% of agency air bookings and Sabre takes 38.6%.
Sabre Q3 2018 results
The disclosure of these market share figures signal how important air is for both companies; there's no comparative metric for lodging. At Sabre, lodging made up 11.8% of total Travel Network bookings in Q3 2018; during the same quarter at Amadeus, non-air bookings accounted for 10.7% of its GDS business.
Amadeus Q3 2018 results
Dominance matters because most business trips require airfare. Since it's much rarer for a business trip to be hotel-only within the agencies that rely on the GDS for inventory (business trips are generally booked through GDS vs. OTA), the channels with the most comprehensive access to airline inventory will win more agency business.
This dominance is also the primary reason why Lufthansa added its GDS surcharge. The airline needed to do something to pull bookings away from those channels, and a surcharge made more sense than an expensive "book direct" campaign that wouldn't change the behavior of agencies using the GDS. In this case, even with potential legal action and agency pushback,  Lufthansa calculated that a stick works better than a carrot.
Reason #3: The lack of choice
With airlines, there are fewer options for both airline and seat type. With hotels, there's more diversity of brand, service, style, and cost. There are also far more attributes of a given hotel room than a given airline seat, which diversifies the selection for guests.
The rise of mobile devices and dynamic pricing technologies shifted hotel buying behavior. Apps like HotelTonight impacted advance purchasing behavior, and services like TripBam took advantage of flexible cancellation policies. Metasearch also simplified hotel search, making it easier to compare hotels with similar attributes for both consumers and agencies. In essence, hotels and travelers are less reliant on one channel or technology for hotel bookings.
Meanwhile, airlines never really had that sort of innovation, which may be why the EC decided to investigate the "full content" clauses in GDS contracts -- clauses that are not common in GDS contracts with accommodations providers.
Reason #4: The connectivity
There's also been an underlying tension around the "New Distribution Capability," or NDC. The framework, an initiative of IATA, brings more choice to the buying experience. Up to this point, ancillaries and bundled fares have not been easy to purchase via third-party channels. There's been no industry standard that defines how airfare is distributed and displayed to agency clients via third-party channels.
Travel agencies relied on a patchwork of connectivity that made it nearly impossible to book the new classes of airfare popularized by airlines, such as Basic Economy or bundles that include checked bags. This meant that consumers could have a better experience booking airfare on an airline's website than going through an agency or metasearch channel. This disparity in consumer experience may have contributed to the EC's investigation.
Rightly so, agencies were displeased. Their business is to book travel for clients, and this patchwork made this incredibly challenging. NDC promises to streamline connectivity between agencies and airlines, which is why the GDS were generally resistant. This resistance often played out in their contracts with airlines, which limited connectivity. The GDS didn't want to get pushed out of their cash cow business as intermediaries, and the contracts were the leverage that kept innovation at bay. Without the GDS demand, many airlines could never survive. So most airlines begrudgingly accepted the "full content" clauses that limited airlines' abilities to revenue manage by channel.
Hotels, in contrast, have maintained healthy channel control. There are more ways for hotels to limit inventory to specific channels and prices, making the marketplace more price competitive with plenty of options for consumers. No one player has as much power in lodging as the GDS do in airlines.
Reason #5: The technology
Finally, how hotels connect their supply to sources of demand differs from airlines. While most airlines connect directly to the GDS, not every hotel does.
For smaller to mid-size hotels, there's at least one other layer of technology between the hotel and third-party distribution channels: the property management system, channel manager, and/or revenue management system. These tools handle connectivity, so hotels are not necessarily direct contracting with, or connecting to, the GDS. This makes contractual limitations much less impactful for hotels than airlines. Of course, hotels still have commission contracts. It's just that hotels have more control and choice over where to distribute inventory. Hotels have more leverage thanks to less concentrated demand.  
There's also more flexibility. Many property management systems also include direct booking tools, so that inventory is managed quite seamlessly across a hotel's website and third-party distribution. Hotels, therefore, have more granular controls to manage which rooms are offered on which channels at what price.  
Looking ahead: consolidation continues
None of this is saying that the relationship between hotels and the GDS is above reproach or immune to regulation. Amadeus' recent acquisition of TravelClick for $1.5 billion recentered the hospitality technology space; Sabre's $360 million purchase of Farelogix had a similar effect on the airline technology space. The continued expansion of the hotel and airline technology units of Sabre, Amadeus, and Travelport (recently acquired by Elliott Management) means that more consolidation is inevitable. By consolidating a larger share of technology spend, both companies risk more scrutiny on all aspects of their business -- including hotels.
Since the GDS (and, by extension, agencies and OTAs) command more distribution power in hotels than airlines, hotel GDS has experienced less scrutiny from regulators. Ironically, higher fees have kept hotel GDS out of regulatory limelight. Therein lies the billion dollar question: does the scale and reach of the main GDS players reduce competition and stifle innovation?