5 Common Myths About Hotel Room Tablets
By Hotel Tech Report
Last updated January 26, 2022
3 min read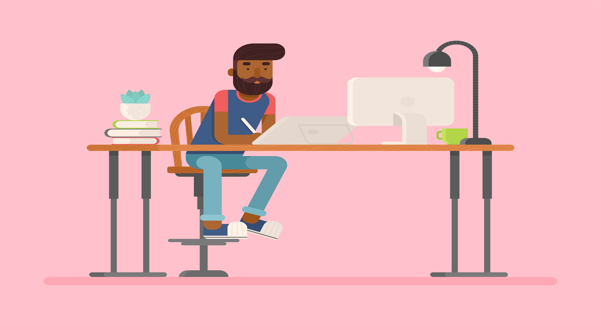 Call them what you'd like: hotel tablets, compendiums or directories. These digital tablet based directories are a simple, straightforward upgrade that can improve guest satisfaction scores virtually overnight. But, hoteliers are apprehensive about spending money to go digital with their guest room directory experience. All hospitality trends point toward adding new technology and digital tools to the hotel industry; overcoming these myths about guest room digital directories is a step in the right direction. Here's the truth about how using guest room digital directories can dramatically improve guest satisfaction scores.
Myth busted: Guest tablets are not just fancy digital compendiums, they're your ticket to profitability during need periods and they actually don't cost that much anymore.
Myth 1: They're expensive and difficult to upgrade
Previously, tablets were an expensive upfront purchase that many hotel brands couldn't afford. Tablets historically were counted against capital expenditures; today, they can be categorized under operating expenditures and rented for a lower price.
Crave is one company that offers their e-Menu product for rent, rather than purchase. The rental plan is set up to be less expensive and a flexible way to see how well a digital directory works for your property. Crave's rental agreement waives their normal set-up fee and no cancellation fee. Depending on the size of your hotel, you can add tablets for as low as 33 cents per room per day for 3 months. And, when the tablets get outdated, simply swap them out for the latest model.
Myth 2: Digital directories are hard to set up and maintain
Many hoteliers are wary about adding another piece of software to their team's workload. There's a fear that a digital directory might cause more headaches, rather than delightful moments. For properties with an outdated PMS system, adding an integration that might crash the entire hotel infrastructure is cause for concern.
But, today there are plenty of digital directories that are easy to install. In-room tablets from Crave come ready to be plugged in and connected to the WiFi. Some companies also offer their support team services via the cloud, with 24/7 remote support for the rare occasions there is an issue with the system. With Crave, staff training is even included as part of the rental plan – meaning your staff will be well equipped to interact with guests and troubleshoot on the spot.
Myth 3: They're just fancy paper directories
Here's where in-room tablets really stand out. Paper directories get outdated quickly and are viewed as wasteful neglect of sustainable hospitality; when your on-site restaurant changes seasonal specials, or your marketing promos change, those paper directories quickly become obsolete.
In-room digital directories empower your property to dynamically price food and beverages, run real-time marketing initiatives, and send personalized recommendations to your guests. Improve your revenue per available room by sending timely alerts, or capitalize on events or holidays with targeted promos. For example, if there's a sporting event going on, send an alert to all tablets for $5 off drinks pre-game. When the spa is empty, send through a coupon for 30% off spa services for the day. Digital directories offer many more revenue-generating capabilities than paper directories. You're constantly running promotions to new guests during need periods and without a digital directory there is no way to really scale promotions with the thousands of guests you already have to drive higher tRevPAR (total revenue per available room).
Myth 4: They need to replace all other hotel software
Digital directories aren't a silver bullet solution for all of your property's software. Great tablet vendors integrate well with your existing systems. From room control integrations to service optimization, a digital directory brings something new to the proverbial table.
The tablet should not only host your digital directory but also give your guests one-touch control. Things like lighting, temperature, drapery, privacy, and staff service requests can all be managed by the same in-room tablet. The tablet should also be equipped to communicate with your housekeeping software, allowing guests to make housekeeping and engineering requests as well as order food and beverage and access in-room entertainment. Look for a digital directory that also provides guest messaging: Crave, for example. Integrates with messaging service Kipsu to provide 1:1 real-time communication with reception and other staff.
Myth 5: Guests prefer to use an app
This last myth is the most damaging impression of all: that guests would prefer to manage their stay through a hotel app.
Guests are simply not motivated to download a hotel app in order to have a better stay. Surveys report that 51% of U.S. smartphone users say they download zero apps each month (on average). When they do download an app, it's usually in the entertainment category: social media, music, TV or gaming. Hotel apps are specifically not entertaining; nevertheless, hoteliers still believe their properties need a dedicated mobile app.
In reality, the things that improve the guest experience have nothing to do with the app. Guests look for things like the ability to make requests, order room service, check-in via mobile, and connect with in-room entertainment. Tablets that host digital directories are equipped to handle each of those needs – and then some. Plus, digital directories are more affordable than building, rolling out, and maintaining a proprietary app. It's a no-brainer to add a digital directory to your hotel – what are you waiting for?