Airbnb is the Best Thing That's Happened to Hotels in a Long Time
By Jordan Hollander
Last updated October 24, 2023
4 min read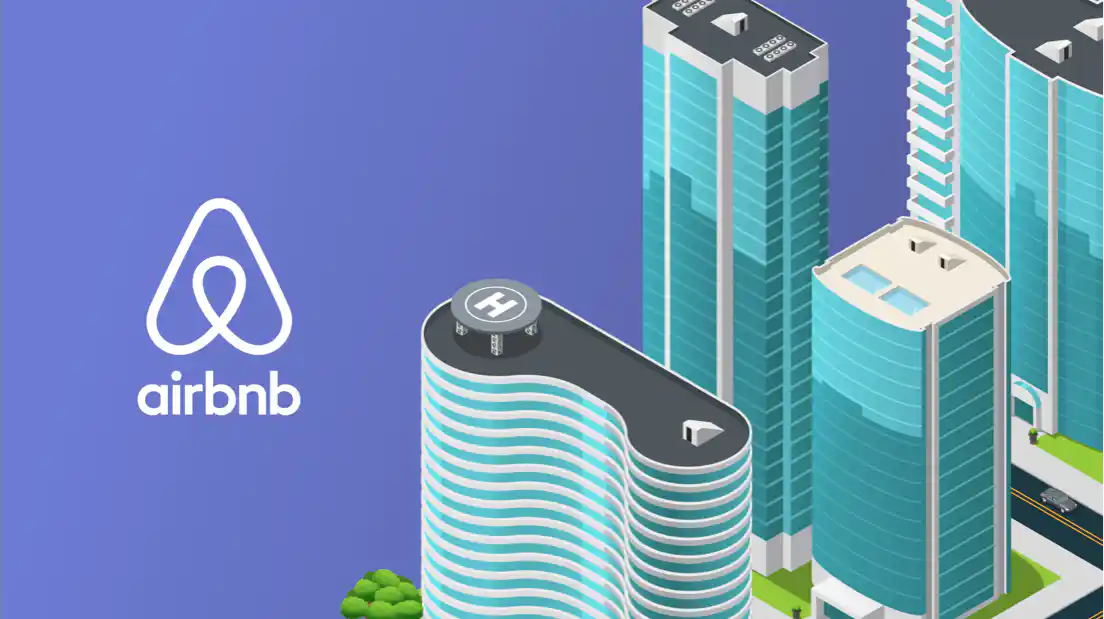 Airbnb is considered public enemy number one by hoteliers all over the world. But, is Airbnb's reputation deserved?
Research based on data from 2014 showed that in the ten US cities with the largest Airbnb market share, 1.3% fewer hotel nights were booked, resulting in a 1.5% loss in hotel revenue. Over the last five years, those losses have continued to add up. By one estimate, Airbnb is capturing 10-12% of travel demand in New York City, Paris, and London.
Airbnb's financial impact on the hospitality market is a hard pill to swallow. But, there's actually a silver lining. Smart hotel owners can benefit from listing on Airbnb with a little strategy, effort, and the right channel manager. It turns out that Airbnb is the best thing that's happened to hotels in quite a while.
A good channel manager should enable hoteliers to easily manage inventory across channels like Airbnb.  Efficient inventory management across channels can increase occupancy, improve reach and visibility, efficiently manage rates, availability, and reservations. Channel managers like Cloudbeds give hoteliers what they need to capitalize on Airbnb. Here's how you can leverage Airbnb to elevate your hotel's profile and reach more guests.
How do hotels benefit from Airbnb?
There are direct and indirect ways in which a hotel can benefit from Airbnb.
First and foremost, by listing on Airbnb, a hotel can increase their short-term bookings. Several hotels in the Hotel Tech Report community have reported that Airbnb is now delivering up to 15% of bookings. Airbnb gets a very high rating for brand advocacy, an indicator of customer loyalty and repeat customers. Guests not only return to the Airbnb platform to make another booking – but Airbnb guests will also refer other customers at a higher than market-average rate. Hotels can take advantage of high affinity on Airbnb to connect with a broader, more engaged customer base (relative to OTAs). 
Perhaps the biggest of trends in the hotel industry over the last decade has been the consolidation of OTAs.  Beyond the short term direct benefits of including Airbnb into your hotel marketing strategy there exists a major long-term advantage of listing your hotel inventory on Airbnb: relief from OTA commission fees. OTAs like Expedia and Booking.com charge massive commission fees – between 15-30% for larger hotel chains, and even higher for smaller hoteliers. Airbnb is a third major player that can bring more competition to the market. The end result? Hotels will inevitably benefit as high-charging OTAs are forced to lower their prices to compete for listings. The OTA market has become somewhat of a duopoly so adding a strong 3rd competitor is actually a really good thing for hotels in the long run which is why we encourage hotels to list on Airbnb using a channel manager connection like Cloudbeds.
Listing on Airbnb is a win-win for hotels and for the platform. Airbnb needs hotels to stock their platform with desirable inventory. And, more importantly, guests – especially millennials – prefer to stay in hotels over Airbnb homes. "Customers appreciate the consistency of experience guaranteed by booking a stay at, for example, a Marriott hotel anywhere around the world," writes Forbes. "But they need to differentiate their offerings. Not every room should be the same cookie-cutter mold at the same price. They should have a modicum of personality, and a diverse set of amenities, from fully-stocked kitchens to second bathrooms to common spaces and more." 
Want to fight the negative effects of Airbnb? List on it.
If you can't beat them, join them: smart hotel owners are capitalizing on Airbnb by listing their hotel inventory on the platform. Channel managers that have a direct connection to Airbnb, like Cloudbeds, make it easy to compete with hosts, managed properties, and other hotels for bookings. 
The more accommodations that list on the platform, the less likely each listing is to get attention and convert interested browsers to paid guests. This works out in favor of hotels, which can crowd out hosts and alternative accommodations. To some extent, this is already happening: unhappy Airbnb hosts are already complaining about the number of big-box listings shown in search results.
Airbnb host commentary on the impact of hotel listings (source: Airbnb)
Inevitably, a larger mix of hotels will lead to the erosion of Airbnb's reputation as an alternative way to stay. As guests perceive Airbnb on par with traditional OTAs and booking agents, we also expect the platform will be regulated as such. More regulation for Airbnb means a more level playing field for hoteliers – just another indirect bonus to listing your hotel on the platform.
A channel manager help you manage visibility across critical channels like Airbnb
Channel managers can do more than just empower a hotel to list open rooms on Airbnb. 
A channel manager creates a two-way connection between a hotel's property management system (PMS) and that hotel's chosen marketing and sales channels, be they online travel agencies (OTAs) like Expedia, metasearch sites like Trivago, wholesalers, tour operators, travel agents and even their own hotel Brand.com website. It literally connects the hotel's PMS to those channels, so property owners can instantly and simultaneously distribute all their rooms on the Internet, and have reservations delivered back to them just as fast.
A channel manager allows a hotel to reach new customers, improve their online visibility, and proactively manage rates, availability, and reservations. Tools like Cloudbeds provide access to hundreds of online distribution channels so hotels can list all their rooms and availability while automatically updating in real-time whenever a new booking is made. At the same time, a channel manager prevents hotels from becoming overbooked by tracking inventory across OTAs and all third party channels.
What's the best channel manager technology for your hotel? These are the key things to look for in a channel manager:
Does the channel manager offer two-way channel connections?

Does the channel manager connect to all of your current and new channels?

Does the channel manager allow you to pool inventory to maximize your revenue? 

Does the channel manager integrate with your current CRS, PMS, and RMS?

Does the channel manager have reporting tools that allow you to concretely measure its impact?
If the answer to each of these questions is yes, then it's highly probable that the channel manager has the basic functionality your hotel needs. Evaluate each channel manager tool based on its distribution, analytics, and ability to provide consistency in real-time across all channels.
Last but not least: keep in mind how much training and support the channel manager offers. Learn what training is available, how much it costs, and whether or not it's offered in your time zones and languages. There's no use in spending money on a tool that your employees find impenetrable. 
How to get your hotel listed on Airbnb
Ready to join Airbnb and start selling? The fastest way to get started is by working with a channel manager like Cloudbeds to manage rates. 
Airbnb has specific guidelines for hotel listings to get approved. First and foremost, your property must have the right business licenses and be legally authorized to sell directly to the public. Then, your listing must meet Airbnb's basic requirements for hosts as well as the additional hotel listing guidelines mostly around hotel property type.  Airbnb has an innate bias towards unique independent boutiques but has been known to allow all types of hotels on the platform, especially since the Hotel Tonight acquisition.
As Airbnb describes, your room listings should "have a unique, independent environment and style." Take time to go through the listing process and set up your channel manager to optimize your listing on Airbnb.