4 Unconventional Content Marketing Strategy Ideas for Hotels
By Hotel Tech Report
Last updated January 26, 2022
4 min read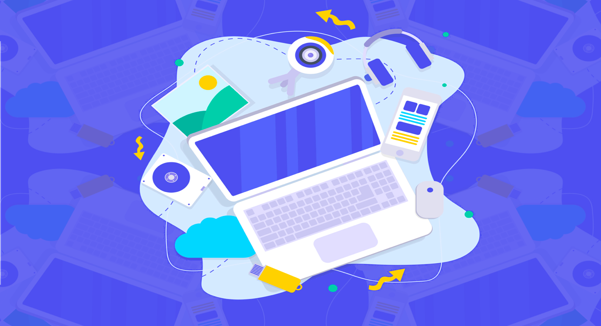 If you're reading this article, you probably want to increase the traffic coming to your hotel website and having a smart content marketing strategy is one of the best ways to win more bookings online. You also probably know by now that attracting more potential guests isn't something that happens overnight. Perhaps your competitors have hired expensive website designers or you get a big share of bookings from OTAs. What can you do to get more direct bookings than last year - and more than the hotel down the street? Our best advice is to create high-quality, compelling content that grabs a potential guest's attention and keeps them engaged all the way until they click "book now." But you don't need to be a professional writer or photographer to make your website content shine; with these four unique content marketing strategy ideas, you can start driving hotel website traffic today.
Strategy #1: Location Jacking
We pay a lot of attention to competitive hotels, but we can't forget that many guests can be shopping around for destinations too. Think about what attracts people to your area - is it the restaurant scene, some famous museums, or outdoor highlights like beaches or mountains? Once you've determined some big drivers, then you can figure out which other destinations your guests might be looking at. To help sell your destination (and hotel) to these guests, you can create an article that "jacks" the location highlights of these other areas.
For instance, the Waldorf Astoria Los Cabos Pedregal in Cabo San Lucas is a fabulous place for a yoga retreat. However, search trends show that only 40 people per month search for "yoga retreat in Cabo." In comparison, yoga retreat-related searches for other destinations get a lot more traffic:
Yoga retreat California: 2,400 monthly searches

Yoga retreat Costa Rica: 6,600 monthly searches

Yoga retreat Bali: 14,800 monthly searches
The Waldorf's marketing team could write an article such as the "10 Best Yoga Retreat Destinations in the World" and create rich content around each of the high volume destinations above. Within that article they could talk about all of the reasons why Cabo might be a more desirable yoga retreat destination than Bali, and more people would see it when they're searching for "yoga retreat Bali" than "yoga retreat Cabo." For U.S. based travellers, Cabo is a much shorter commute and less expensive.
The Waldorf could alternatively create an informative article about top yoga retreats around the world, potentially including other hotels in yoga retreat destinations who could share or link to the Waldorf's post.
When researching these search terms, you may be wondering how to find the search volume and competitive keywords. Marketing professionals can use one of the many keyword research tools, like Google Keyword Planner, or for more support and resources, consider partnering with a hospitality-specific marketing company like Cendyn who's digital marketing agency arm can do all of the heavy lifting for you.
Strategy #2: The Restaurant Megalist
Chances are, your hotel guests will be dining out at some point during their stay. They're probably scouring the web for restaurant recommendations while you're reading this article. Give your guests a valuable trip planning resource by compiling a meaty "Restaurant Megalist" blog post or page with dozens (maybe even 100) of restaurant recommendations. Add a short blurb about each, or just organize it intuitively with price ranges, cuisine types, rich imagery and the distance from your hotel with a Google Maps link.
For example, you could title your guide "45 Restaurant Recommendations in Sausalito." A restaurant blurb might look like this:
Scoma's of Sausalito: Waterfront restaurant known for fresh fish, crab, scallops, and more with stunning views of the bay. 3-minute walk (0.2 miles away) ← Include a Google Maps link here to make it easy for guests to find their way.
While a comprehensive restaurant guide is an excellent resource for guests on its own, that's not where the value in this content marketing strategy ends. Those restaurants that you included in your guide are also competing for website traffic, so they'll be thrilled to hear you included them in your list. Once your restaurant list has been posted, we recommend reaching out to each restaurant and gently asking them to add a link to your post on their website in the press section - or at least share the article on their social media accounts. Even if only a handful of restaurants share your post, it will still lead to incremental (and free!) website traffic, which is a nice skill to add to your online marketing toolkit.
Strategy #3: Event Tag-Along
Along the same lines of destination-related content, hotels can snag website traffic by writing articles related to popular local events. Guests coming into town for an event usually have a lot of questions about the area and the event itself. What's the event schedule? Where do attendees register? Who are the speakers? What are some nearby restaurant recommendations?
As an example, a San Francisco hotel could create a guide to the annual Salesforce conference, Dreamforce. The keyword "dreamforce 2019" received 33,100 monthly searches and scored .06 for competition, so it would be relatively easy to appear high in the search results. A Dreamforce article could include information about registration, fees, concerts, background on the speakers, and the event agenda.
Strategy #4: The OTA Effect
Why do guests use hotel booking sites like OTAs? Sure, some guests are loyalists who stick with one particular OTA for their loyalty points, but many guests use OTAs as research tools. They want to compare hotels quickly and easily. While one hotel can't really compete with an OTA in terms of marketing dollars, a hotel can "out-OTA" the big guys by creating better content that ranks higher in the search results (it's not easy but with creativity it can be done). Similar to the "restaurant megalist" we mentioned earlier, a guide to area hotels can be a great resource for potential guests - and an informative exercise to get to know your competitive set.
Start this article by compiling a list of nearby hotels or hotels within a particular niche, like "independent hotels in New York" or "new hotels in Miami." General "hotels in…" searches get a lot of traffic, so you have a nice opportunity to gain significant traffic. "Hotels in New York" generates 70,000 monthly searches, for instance.
What gives your article a leg up compared to the OTAs is your local market knowledge. You've been inside these hotels and know what makes them unique, so you can write strong content that really speaks to what travelers are looking for when it comes to your local area. Once you've published the post, don't forget to reach out to the hotels you mentioned and ask for some social media shares!
--
While any of these content marketing strategy ideas can be a good starting point for improving your hotel's online marketing, some hotels may be ready for more a sophisticated marketing plan. Hotel marketing experts like Cendyn offer additional reporting and analytics, website design, and automation tools that go beyond what you can find online for free. If your hotel is ready for the next step, consider partnering with a specialized digital marketing agency that can provide tailored expertise. After all, any investment in driving hotel website traffic can pay off quickly as your rate of direct bookings increases.