35 Stunning Hotel Website Design Examples (+How to Build Your Own Site)
By Jordan Hollander
Last updated May 18, 2023
10 min read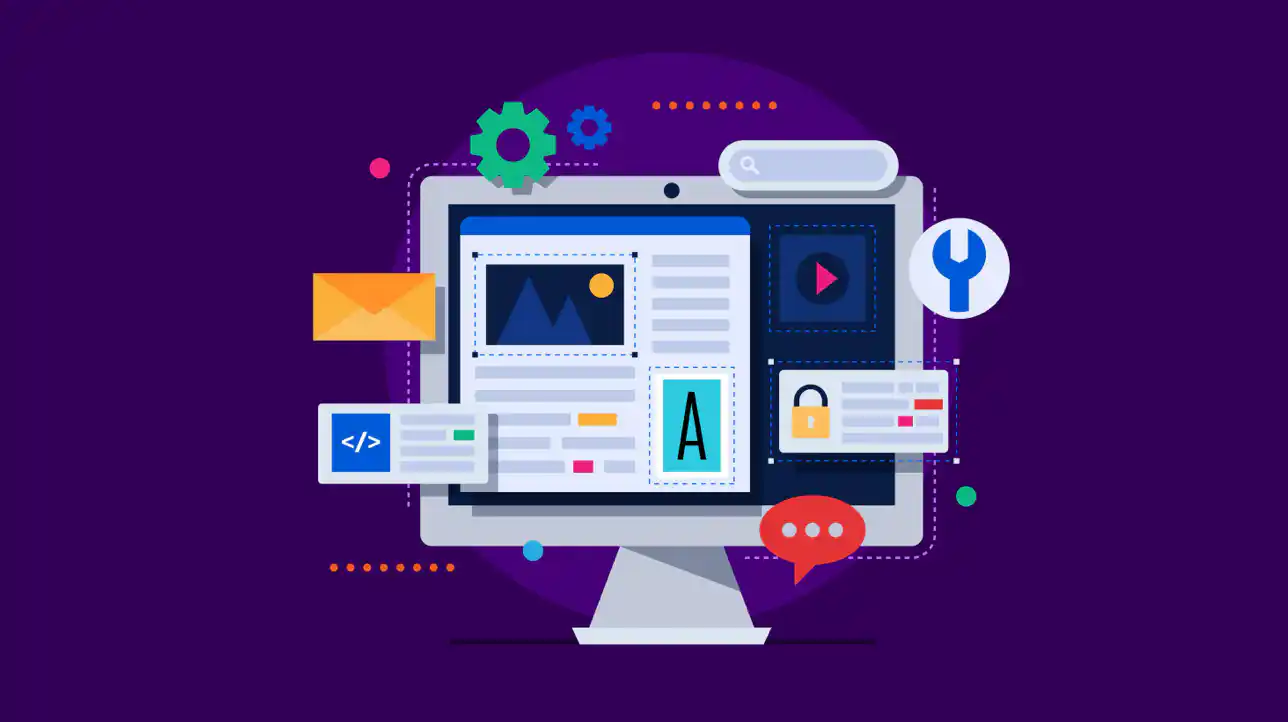 A great hotel web design and seamless e-commerce experience can do a lot for the profit margin of any hotel business. Data shows that even small changes, like copy updates or a new color scheme, can lead to a double percentage point revenue increase.
However, a design is only as good as how well your property's website converts casual browsers to paying guests. Our list of the 35 best hotel website designs considers not only the look of a property's home page, but navigational elements, load speed, and other functional characteristics that can significantly impact the user experience. It's nice to have a beautifully-shot video of your property, but only it doesn't affect the page loading speed – you must hold a viewer's attention long enough for them to press play.  The list ranges from websites designed by creative studios to those designed by popular hotel website and technology firms like TravelClick.
These hotel websites hit the right combination of form and function. They should be responsive and work on all types of popular mobile devices, search engine (SEO) friendly and draw website visitors into your booking engine to complete the booking process.  Beautiful design elements and imagery meet easy navigation, distinct calls to action, and quick load speeds in these 35 hotel website designs we love.  We've organized the article by type of hotel since different types of property require different digital experiences.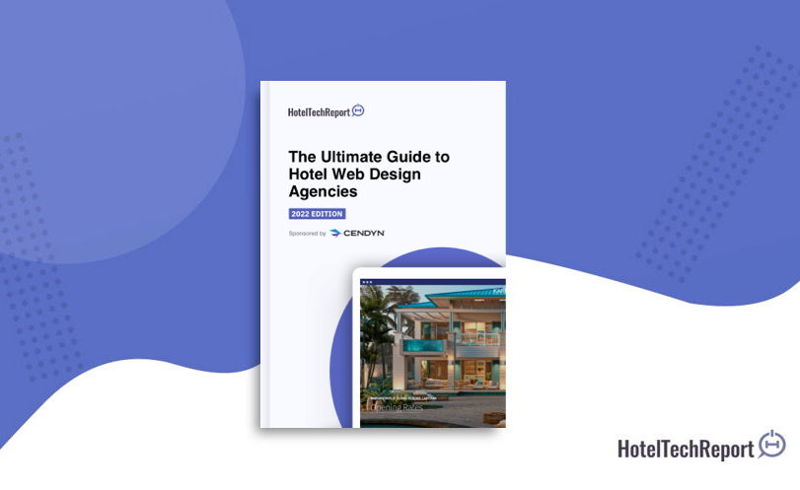 Download the free guide to hotel website design agencies
The Overall Best Hotel Websites
There are many beautifully-designed websites on this list, but these five stood out from the crowd. 
One&Only Cape Town
The One&Only is a stunning property in Cape Town, and the site does a great job of conveying the prestige, luxury, and elegance of this special hotel. It's a simple design, yet visually striking. The usability is there too: a floating "book now" widget stays with the viewer as you scroll through the different site elements.
Hotel Particulier 
Hotel Particulier is a hidden gem – the smallest hotel in Paris, according to them – and the website makes you feel like you're discovering something special. Scrolling text and animations overlay stunning photos. Nothing feels out of place, or overwhelming, as you dive deeper into the site and hotel experience. 
Casa Angelina
Casa Angelina's webpage looks more like a magazine cover than a hotel booking site. They have all the elements to encourage booking: a prominent call to action, beautiful visuals, and a scrolling menu. But, what Casa Angelina shows is that basic website design can be abandoned in favor of a "moving puzzle of pieces" that works with both web and mobile browsing. 
Vesper
Vesper utilizes simple copy with warm colors and trendy font to welcome you into its website. The's lots of clean, white space paired with aspirational vacation pictures. Vesper leads with key selling points, like complimentary breakfast, a 100% rating on TripAdvisor, and colorful images of its amenities.
The Maritime Hotel
The Maritime Hotel's landing page is just that: one page. There's no scrolling and no distractions from taking in the cozy scene of the Maritime Hotel lobby. A prominent book button draws the eye upward. Click into the menu, and detailed descriptions accompany galleries of each room type. It's straightforward, chic, and powerful.
Best Motel Websites
Motels are having a moment. Many motel properties are shaking off the dust and capitalizing on travelers' nostalgia with revamped rooms, retro decor, and upgraded amenities.
"The new generation of motels have co-opted the vintage aesthetics and mom-and-pop atmosphere of the 1950s and 1960s originals but given them a glossy finish with artisanal interiors, fancy linens, and locally brewed kombucha, or the like, catering to the values of the millennial traveller," reported The Guardian. To align with their new aesthetic, these motels have upgraded their website design in the process. 
The Drifter
The Drifter Motel in New Orleans is a former 1950s hotel that recently got upgraded with retro-tropical resort vibes. The website astutely takes the focus to the experiential portion of staying at The Drifter; while the rooms are relatively simple, the scene at this motel is what makes it a memorable stay. And, that's exactly what this landing page communicates. 
Amigo Motor Lodge
The Amigo Motor Lodge isn't your average motel stay, and the minimalist design and clean colors of the website convey that immediately. In addition to simple, modern rooms, the property has three renovated Airstreams that can be booked, a hot tub, and a teepee. 
Austin Motel
Austin Motel embraces its kitsch factor both in-person and on the website. The site leads with bright colors and crazy-looking wallpaper, giving off the vibe that staying in this upgraded motel is a whole experience. 
Lincolnville Motel
Lincolnville Motel in Maine comes from humble roots. It's not a polished resort, but a cabin-style motel on the shores of Penobscot Bay. The simple branding and navigation of the website doesn't pretend to be anything it isn't. It's easy to navigate, and the pictures show exactly what the property has to offer. 
Tourists
Tourists in North Adams, Massachusetts has fully embraced its retro vibe. The website mixes sepia-toned photos with illustrations and vibrant images to evoke the travel of generations past. The rustic decor of the property spills over into the font and other design elements of this user-friendly website.
Best Luxury Hotel Websites
Luxury hotel guests are a discerning bunch. These travelers are increasingly tech-savvy and expect the digital experience to reflect the five-star service they receive at the hotel property. The design and user experience of a luxury hotel website must be top-notch, but these are the sites that stand out. 
Gramercy Park Hotel
Gramercy Park Hotel's website reflects the experience of staying at this iconic location. The site welcomes you in with a scrolling slideshow teasing the luxurious amenities and small touches of the property; but, if you know you want to book, there's a subtle booking link off to the side to convert guests quickly.
Le Mirabeau
Le Mirabeau in Zermatt elevates the browsing experience by changing the cursor into a spotlight that flows over the screen as if a torch is shining a light on glassy water at night. It lends a sense of magic to exploring this luxury property's spa, gourmet restaurant, packages, and rooms. 
Samsara Ubud
Samsara Ubud focuses on delivering a high-end retreat amidst the beautiful nature of Bali, and nowhere is that more apparent than in its website design. Like Le Mirabeau, Samsara Ubud also changes up the cursor icon into a minimalist circle, encouraging exploration of the site's stunning video content shot by drone.  
7132
The 7132 hotels in Switzerland marry minimalism and stunning images to entice visitors to explore more about their brand. There's a good combination of easy navigation and rich storytelling in this five-star hotel's website design. 
Badrutt's Palace
Badrutt's Palace site has won several web design awards for the combination of features like dedicated support pages and events feed with rich multimedia and storytelling. Badrutt's Palace manages to communicate the legacy of this luxury destination without feeling stuffy.
Best Resort Websites
Resorts have the unique challenge of trying to highlight so many things in one first-impression. It's easy to source rich content from a resort's many special offers, but harder to find a hook that will convince casual shoppers to dive deeper into the website. Do you highlight the spa offerings? The destination? The amenities and on-site restaurant? Here are a few websites that we think have nailed the first impression in their design. 
Esperanza Resort
Esperanza by the Auberge Resorts Collection is the only private beach resort in Los Cabos, Mexico. That makes their value proposition obvious: the beach immediately features in a series of slow-motion videos highlighting the resorts' stunning location. 
Bungalows Key Largo
Bungalows' all-inclusive, adults-only resort targets romantic honeymooners, and the slow-motion videos the site opens with makes this clear. Pop-up messages highlight the different amenities and activities available to adults on a vacation getaway. 
Explora Lodge
Explora is a resort in Patagonia, Chile that focuses on an "all-inclusive adventure" rather than an all-inclusive stay. The branding on the site emphasizes the hotel's position in the Chilean wilds, attracting a specific type of traveler from the get-go.
Song Saa Resort
Cambodia's Song Saa Resort is an incredible destination, and they make sure that's the first thing you see in the site's hero video. Their booking CTA and COVID-19 updates don't distract, with unobtrusive pop-ups that don't detract from this visual feast. 
Little Palm Island
A hero video features prominently on the site for Little Palm Island in Florida. Rather than focus on the resort, the site focuses on the natural beauty of the area and the many activities guests can partake in: kayaking, swimming, snorkeling, and more.
Best Boutique Hotel Websites
Many sites on this list are owned by boutique hotels, which have both the challenge and opportunity of communicating their unique offering in one sleek design. Boutique hotel properties benefit perhaps the most from direct bookings; with limited rooms, the margins matter more at these exclusive destinations. That's why these well-designed websites stand out in the crowd. 
Donkey Bay Inn
Donkey Bay Inn wears its eclectic heart on its homepage. An award-winning boutique hotel in New Zealand, this property uses a minimal sidebar menu to offset the bright, tropical colors of the hotel's design. Before you get to this homepage page, you are treated to a video of the property to tease the amenities and views of this stunning destination, priming guests to click book faster. 
MeStyle Garage Hotel Bangkok
This unique property in Bangkok is devoted to cars and motorcycles. The home page may seem overwhelming at first glance, but as you scroll, the menu backsplash appears, as well as a calendar of events, promotions, and a video telling the story behind this special destination. There's a lot going on, but the CTA is clear and the design emulates the in-person experience perfectly. 
18 Micon Street
Athens' 18 Micon Street uses valuable real estate on their site to highlight reviews from prominent review sites and news outlets, juxtaposed with images of their unique property. It's an effective way to capture WOM and build trust with a casual viewer as they go through their booking journey. 
El Fenn
El Fenn makes use of their dominant, scrolling header to advertise all their product offerings: the restaurant, spa, rooms, bar, retail store, and events service. The bold colors and big fonts create a sense of urgency. There's lots to explore on the site. 
Hotel Bella Grace
Architecture is the selling point at Hotel Bella Grace. This Charleston property highlights the traditional design of South Carolina and the modern amenities of a great stay. The clean lines of the image direct the viewer's eye to the main menu, where everything one would need to convert to a guest is right there.  
Best Apart-Hotel Websites
With remote work on the rise, apart-hotels are becoming more and more popular. These websites cater to a slightly different traveler who is more interested in amenities like a kitchen, strong wifi, and living space. Here are some of the best-designed apart-hotel websites we've come across. 
Stay in a City London
Stay in a City London tells you right of the bat what they have to offer. It's an easy site to navigate, and just in case, there's a live chat option right on the homepage.  
Zoku 
Zoku, an Amsterdam-based property, introduces you to their property right away with a video of the literal customer journey. A man enters the apart-hotel, plays with the different formations the room can take, spends the day enjoying the other amenities of the hotel, and goes to bed at night in his own space. It's a great way to introduce an entirely new concept. 
La Reserve
La Reserve apartments are for the one percent: and their website branding communicates this clearly. As CNN reports, "staying at La Réserve is like having your own Parisian pied-à-terre -- but better." The chic, minimalist design belies a luxurious experience for the most discerning travelers. 
Domio
Domio caters to the next generation of travelers who want their stay to be unique and stylish. Its website is personable, with profiles of the company's chief executives, and filled with colorful, light-filled images of their different apart-hotel rooms. It captures the brand's essence perfectly. 
Lyric
Lyric's target demographic is "creatives". The brand is designed for professionals on the go who want a seamless travel experience, nice amenities, and different spaces for creative projects and meetings. The copy on their site reflects this offering, scrolling through different images and varied ways to make the most of a Lyric suite.
Best Bed and Breakfast Websites
Bed and breakfasts, like motels, attract a nostalgia traveler. Before Airbnb, bed and breakfasts were a reliable way to travel and meet people. Your host would generally play a larger role in your travel itinerary than a front desk employee or concierge. Today, bed and breakfast properties are more niche. But, that makes the design of their website that much more critical. Here are a few of the best. 
Nobnocket Inn
Nobnocket Inn is a quaint bed and breakfast on Martha's Vineyard, and its website reflects that vibe. They make smart use of their website real estate to highlight the various awards they've won as well as to encourage fans to vote for their property. 
Kennebunkport Captains Collection
This bed and breakfast also leans into the design elements of Kennebunkport, a charming Maine town, using natural colors and simple branding to make the architecture of the property stand out. The clean, simple menu makes it easy for viewers to find what they need. 
Colette's Bed and Breakfast
Colette's logo and font decisions look like what would happen if your grandma designed a website – and for this cozy property, it works. You'd rather stay at grandma's house than some corporate hotel with no character, no?
Portland's White House
This historic property invites viewers in with images of the white house at different hours of the day, highlighting the natural beauty of the property – as well as its romantic qualities (perfect for a wedding venue!). As you scroll down the page, you learn more about the history of the bed and breakfast as well as attractions nearby. 
The Black Walnut
The Black Walnut Bed and Breakfast is doing a lot in the main menu of its website. One of the highlights is the free expertise the Black Walnut offers to Asheville and the many activities and attractions of this up-and-coming destination. It positions the bed and breakfast as a great landing pad for exploring everything in the region.
How to Build Your Own Hotel Website
When it comes to building your own hotel website, there are various options available depending on your budget, needs, and desired level of customization. Let's explore a few different approaches.
For smaller hotels operating on a tighter budget, using free website templates provided by platforms like Wix or WordPress can be a practical solution. These platforms offer user-friendly web design interfaces that allow you to customize the look and feel of your website using pre-designed templates. You can select a template that suits your style, incorporate scrolling features, create an attractive homepage, and add elements such as images, text, and animations. While these platforms may have limitations in terms of advanced functionalities and customizability, they can still provide a decent user experience for potential guests.
On the other hand, larger hotels or luxury properties might prefer a more integrated solution that works seamlessly with their core software systems. Companies like Cloudbeds and SiteMinder offer hotel management software that includes website integration. These solutions provide a comprehensive package, allowing you to manage your bookings, inventory, and guest data efficiently while providing a high-quality website design. These integrated systems often include features like a booking engine, mobile device optimization, SEO (search engine optimization) tools, and integration with social media platforms. They prioritize user-friendly interfaces and offer advanced functionalities to enhance the booking process and increase direct bookings.
For higher chainscale properties or hotels with higher average daily rates (ADR), partnering with hotel marketing agencies can be a more custom approach to website design. These agencies specialize in creating tailored solutions that align with the hotel brand and target audience. They work closely with hoteliers to understand their unique needs and develop custom websites that reflect the hotel's style and values. This approach often involves in-depth discussions about user experience, color schemes, typography, and other design elements. These agencies can also integrate additional features, such as plugins for reviews from platforms like TripAdvisor or parallax scrolling effects, to create an immersive and visually stunning website.
Regardless of the approach you choose, there are some key elements that every hotel website should consider. Responsive design is crucial to ensure that your website looks and functions well on various devices, including desktops, tablets, and mobile phones. A clear and compelling call-to-action (CTA), such as a "Book Now" button, should be strategically placed to encourage visitors to make a reservation. Attention should be paid to the color scheme, typography, and use of white space to create a visually appealing and user-friendly experience. Integrating a booking engine directly into the website streamlines the booking process and encourages direct bookings. Lastly, incorporating social media links and sharing widgets can help amplify your digital marketing efforts and engage with potential guests.
The best hotel website design will depend on the specific needs and goals of your hotel. Whether you opt for a free template, an integrated solution, or a custom project with a hotel marketing agency, it's important to prioritize a visually appealing design, seamless user experience, and effective integration with your hotel's core systems. By creating a high-quality website, you can attract and convert more website visitors, drive direct bookings, and effectively showcase your hotel to the world.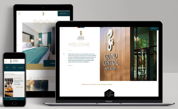 THE PITCH
RATINGS
BEST FOR
100
HT Score
Hotel Tech Score is a composite ranking comprising of key signals such as: user satisfaction, review quantity, review recency, and vendor submitted information to help buyers better understand their products.
Learn More
Storytelling that converts - websites that are design led and conversion focused.

Web Design by SHR Group (formerly Avvio)
Website Design
Storytelling that converts - websites that are design led and conversion focused.
Learn More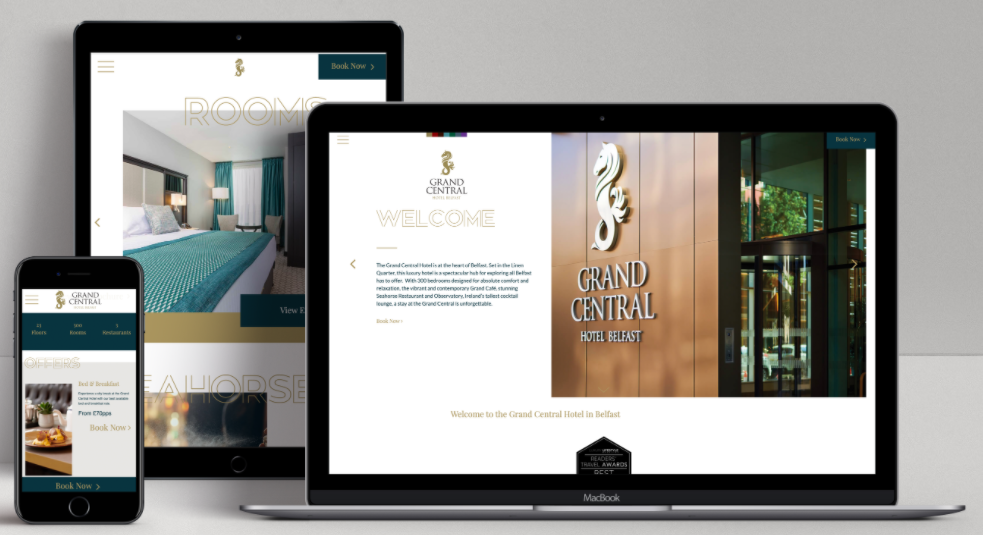 ×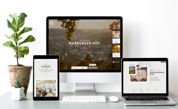 THE PITCH
RATINGS
BEST FOR
100
HT Score
Hotel Tech Score is a composite ranking comprising of key signals such as: user satisfaction, review quantity, review recency, and vendor submitted information to help buyers better understand their products.
Learn More
Bring your hotel brand to life and boost direct bookings

Profitroom Websites
Website Design
Bring your hotel brand to life and boost direct bookings
Learn More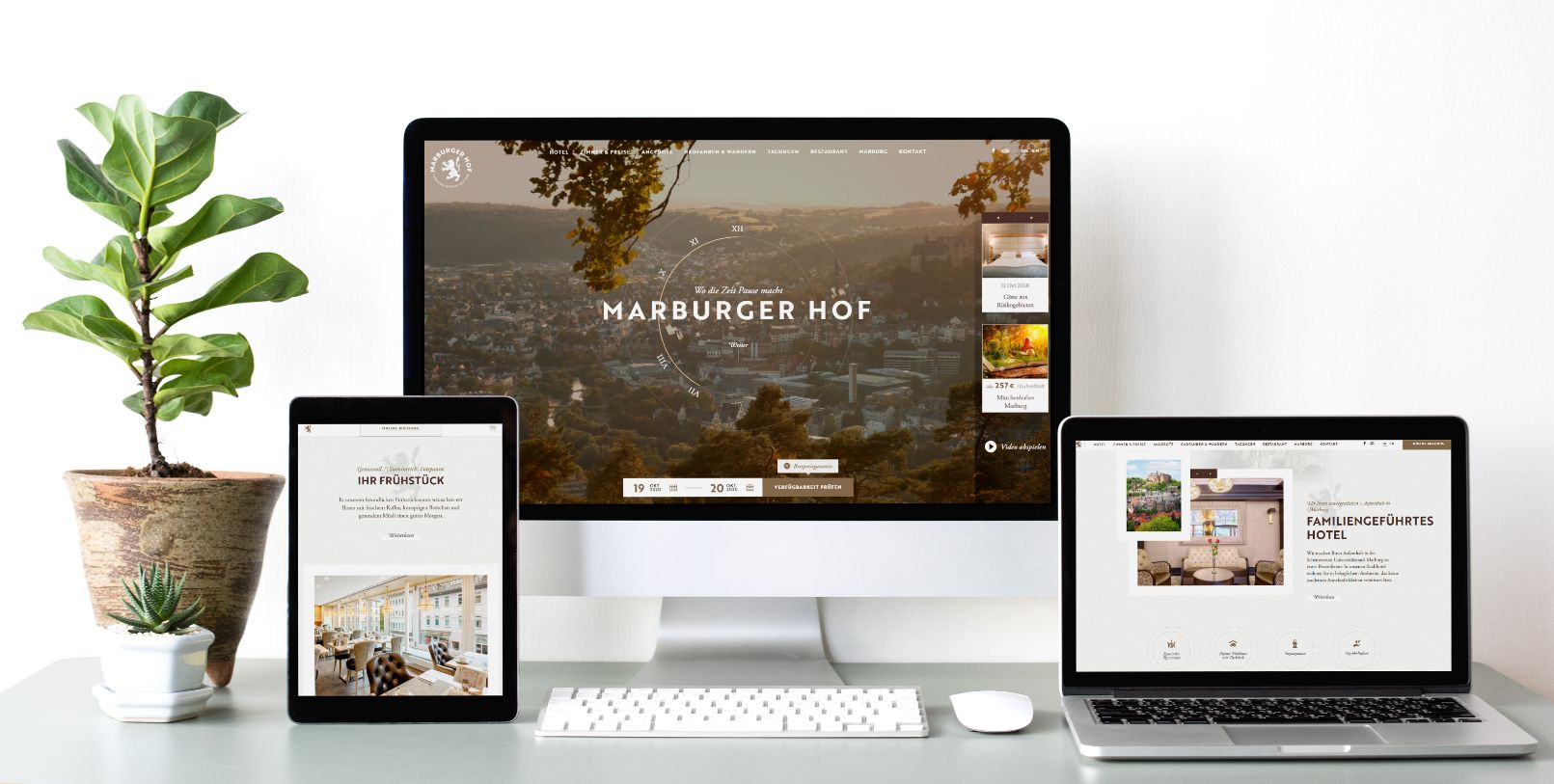 ×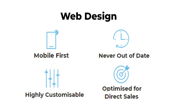 THE PITCH
RATINGS
BEST FOR
98
HT Score
Hotel Tech Score is a composite ranking comprising of key signals such as: user satisfaction, review quantity, review recency, and vendor submitted information to help buyers better understand their products.
Learn More
Purpose built CMS with extensive customizability by Bookassist.

Smart CMS by Bookassist
Website Design
THE PITCH
RATINGS
98
HT Score
Purpose built CMS with extensive customizability by Bookassist.
Learn More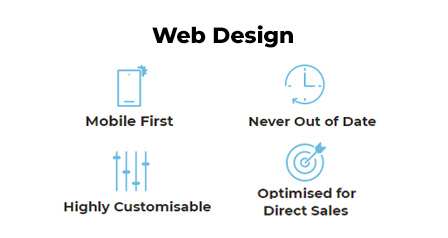 ×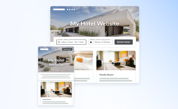 THE PITCH
RATINGS
BEST FOR
100
HT Score
Hotel Tech Score is a composite ranking comprising of key signals such as: user satisfaction, review quantity, review recency, and vendor submitted information to help buyers better understand their products.
Learn More
Attract more guests with a stunning website. Save money on web development fees, and choose from a range of easy to use templates to showcase your unique brand.

SiteMinder Website Builder
Website Design
Attract more guests with a stunning website. Save money on web development fees, and choose from a range of easy to use templates to showcase your unique brand.
Learn More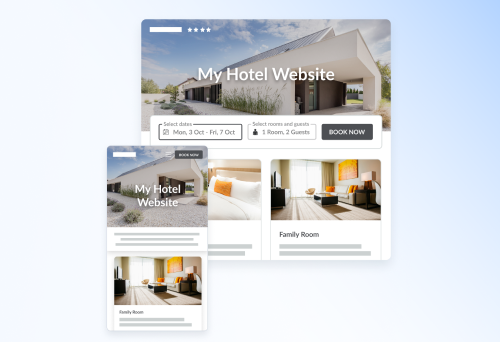 ×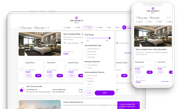 THE PITCH
RATINGS
BEST FOR
97
HT Score
Hotel Tech Score is a composite ranking comprising of key signals such as: user satisfaction, review quantity, review recency, and vendor submitted information to help buyers better understand their products.
Learn More
Flexible, responsive, user-friendly

Net Affinity (Website Builder)
Website Design
THE PITCH
RATINGS
97
HT Score
Flexible, responsive, user-friendly
Learn More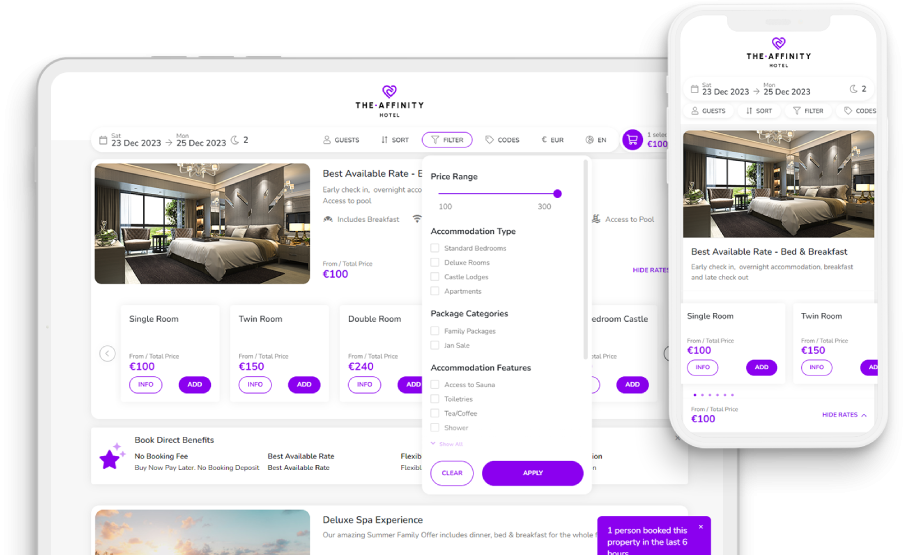 ×