Exploring Long-Stay Travel in a Post-Pandemic Remote Work World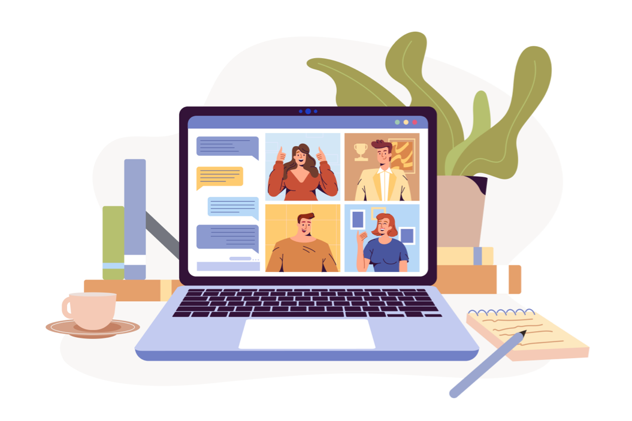 For hotels, 2020 felt like a seemingly endless year. Aside from plummeting room stays and a major hit on hoteliers' bottom lines, the COVID-19 pandemic reshaped the entirety of hospitality and the experience customers have come to expect. In the new year, resuming operations then becomes an opportunity to pivot strategy and identify upcoming trends. In particular, the increase of long-stay travellers is a trend that has shaped many facets of the hospitality sphere today. With the ability to work remotely and a desire for new and engaging environments - honing in on long-stay guests shows a promising return.
In this article, we share the best practices hoteliers can use to propel hotel offerings in order to meet changing customer expectations and encourage new bookings with long-stay travellers.
Keep Comfort Top Of Mind
For many long-stay guests, your hotel will become their home away from home. The level of comfort and safety they feel will translate into their level of satisfaction.
As you strategize your hotel reopening, keep comfort and "home-stay" top of mind. Consider open-concept spaces with cozy decor, adequate lighting, personal touches in guest rooms, and more. Not only will a cozy atmosphere create a warm invite for long-stay guests, but consistent comfort and a friendly ambiance encourages retention.
Attentive & Available Staff
Employees hold a prominent role in the overall satisfaction of your guests - after all, they interact with your hotel patrons daily.
As you resume operations with an increased capacity, make sure you have enough staff to effectively care for the number of guest inquiries. Your employees should be enthusiastic about coming to work, readily available on multiple channels of communication and equipped with the knowledge to answer guest questions.
In most instances, long-stay guests will be travelling from abroad. Therefore it's important that employees make the adjustment to their new surroundings seamless. Be proactive and have your employees offer information such as; the nearest bus station, proximity to grocery stores, parking facilities, and more.
In addition, be ready for questions on an array of channels. WhatsApp for example is the largest messaging app in the world and holds preference with the majority of international travellers. Having employees available on WhatsApp can make connecting simple whether on or off the property.
Offer A Functional Experience
It's evident that the needs of a short stay guest are vastly different than a long-stay one. While a short-stay guest might prefer a swimming pool or excursion recommendations, long-stay guests will look for more practical features in their accommodation. Functional traits like a kitchenette in-room, having a desk where they can work, parking spaces, pet-friendly accommodations, and sufficient outlets should all be considered.
In addition to generic qualities, you should also consider the average guest and things they would look for. For instance, if students make up most of your long-stay travellers, offer accessible WiFi. If your long-stay guests are made up of workers, offer complimentary coffee in the morning or accessible outlets throughout the property. It's important to keep in mind that while having the latest and greatest is nice, long-stay travellers prefer simple qualities that make the experience functional for living their everyday lives.
Customer-Driven & Long Term Advocacy
When it comes down to it, running a successful hotel requires a customer-focused mindset.
Getting to know the customer and understanding the preferences that can make or break the experience.
Especially at the height of COVID-19, being more conscious of policies and making amendments to specific hotel regulations is key. For instance, in a recent study, it was reported that "those travelling for work, including remote work, expressed strong preferences for what they want, [including] flexible cancellation options, that offer the ability to extend their stay and that offer flexible 24/7 check-in".
While we highlight flexible policies as a primary consideration, your individual property will also have more specific guest preferences. To discover what you should offer or modify, make it a point to converse with guests regularly, ask for feedback and send surveys to understand particular needs. When you understand the guest, you can then focus on the traits that enhance the experience, such as; Day passes to a nearby coworking space for professionals, discounted bus passes for students, free childcare for families and discounts on excursions.
Provide Co-Working Accommodations
Since the majority of long-stay travellers are the result of flexible work environments, a critical consideration should be the implementation of co-working spaces or communal lounges. This can be as simple as modifying current spaces in your hotel to include desks, or as complex as renovating an entire space.
In addition to this, gestures such as offering comfortable desks with outlets, swivel television monitors, rentable office spaces, complimentary pens and paper stacks, printing services and more can make all the difference in guest satisfaction.
Customer Conscious Amenities
Even before the pandemic, amenities had always played a crucial role in hotel selection and guest satisfaction. Both for short-stay and long-stay guests, it's important to get an overall understanding of what customers look for and what can sway their booking.
One obvious but very critical amenity offering includes a strong WiFi connection. According to eHotelier, "WiFi is one of the main factors in selecting a property". Most long-term travellers are working from their room or frequently connecting with family and friends, so it's important that your WiFi can sustain video calls.
Health and wellness is also a growing trend in the present and post-COVID era. Consider elevating your gym and ensuring it's maintained. Encourage usage with free passes, a coupon for a smoothie at a local shop or classes that keep customers engaged.
Lastly, complimentary breakfast and parking have always been top amenities for swaying a guest booking. However, you can still go the extra mile. Ask your guests what breakfast meals they prefer and switch between preferences. Offer visitor parking for friends and colleagues or share popular restaurants and cafes nearby. When you add a personal touch, you improve satisfaction and increase the likelihood of repeat visits.
Final Thoughts
COVID-19 has undoubtedly shaped the world of hospitality as we know it. Changing customer preferences, provoking more effective operations and encouraging more modern and health-friendly technology.
And as more and more people vie for a change in environment, the desire for more long-stay accommodations is here to stay. Catering to this cohort then becomes integral to encourage new bookings and boosting bottom lines.
As you move through the motions of the post-pandemic world, remember to account for the customer experience. Revaluation and modifications to hotel strategies are part of the process and will help you evolve for a more sustainable future.