7 Ways Technology Helps Noble House Hotels & Resorts Cope with Volatility
By Jordan Hollander
Last updated October 28, 2022
6 min read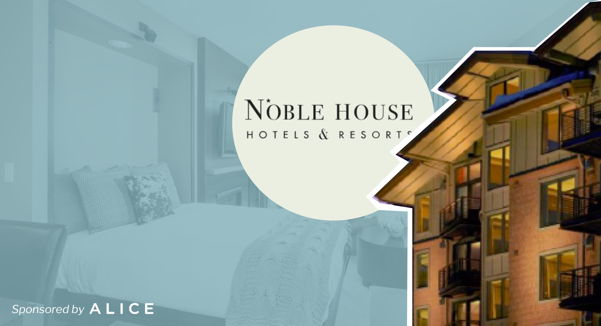 During a pandemic that's decimated worldwide travel demand, many hotels have been stretched thin and are operating lean. Survival depends on carefully controlling costs and minimizing unnecessary expenses. It's a challenging time that has forced tough decisions in a bid to make it through to the other side of the pandemic.
A major part of the COVID balancing act has been maintaining service standards with fewer employees on hand while reorienting operations around a contactless guest experience. Technology is front-and-center, as it enables hotels to do more with less and provide safer experiences during the worldwide pandemic.
The impact of technology on hotels has been transformative. Not only will hotels emerge on the other side of this pandemic with greater efficiency, but the guest experience will also be more convenient and personalized.  
To hear about this experience firsthand, ALICE Creative Director Sean Cohen recently talked with Steven Marais, Corporate Rooms Director for Noble House Hotels & Resorts, who's currently acting GM of one of the hotel group's 18 assets. Steven offers a firsthand account of how technology has helped a hotel beset by wildfires, COVID, weekly changes in regulations, and fluctuating occupancies. 
Here are some key boots-on-the-ground insights on how to best leverage technology as a transformative ally at your hotel.
Tech Enables Success Amidst Shifting Roles
Hoteliers are familiar with wearing many hats. Each day presents new challenges when managing a hotel. Managers may have to step in for a sick team member or deliver items to a room during an overnight shift. It's all hands on deck to do what needs to be done to operate the property smoothly, successfully, and profitably.
One of the best uses of technology is to tackle the many hats syndrome. Technology reduces the burden of "too many tasks, so little time." It alleviates or eliminates those repetitive tasks (like manual entry and paperwork) so that there's more time left in the day for more impactful work. 
By moving rote tasks to technology and refocusing energy on the highest-impact task, your property can enhance not only the guest experience but also the staff experience. Work becomes more interesting and high-impact, with stronger collaboration and less confusion. It's transformational to how your staff works together and serves guests.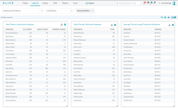 THE PITCH
RATINGS
BEST FOR
96
HT Score
Hotel Tech Score is a composite ranking comprising of key signals such as: user satisfaction, review quantity, review recency, and vendor submitted information to help buyers better understand their products.
Learn More
Help hotel staff work together as one cohesive team instead of in siloed departments. Ensure all requests are met consistently and on time, without radios, paper, pens, or physical contact.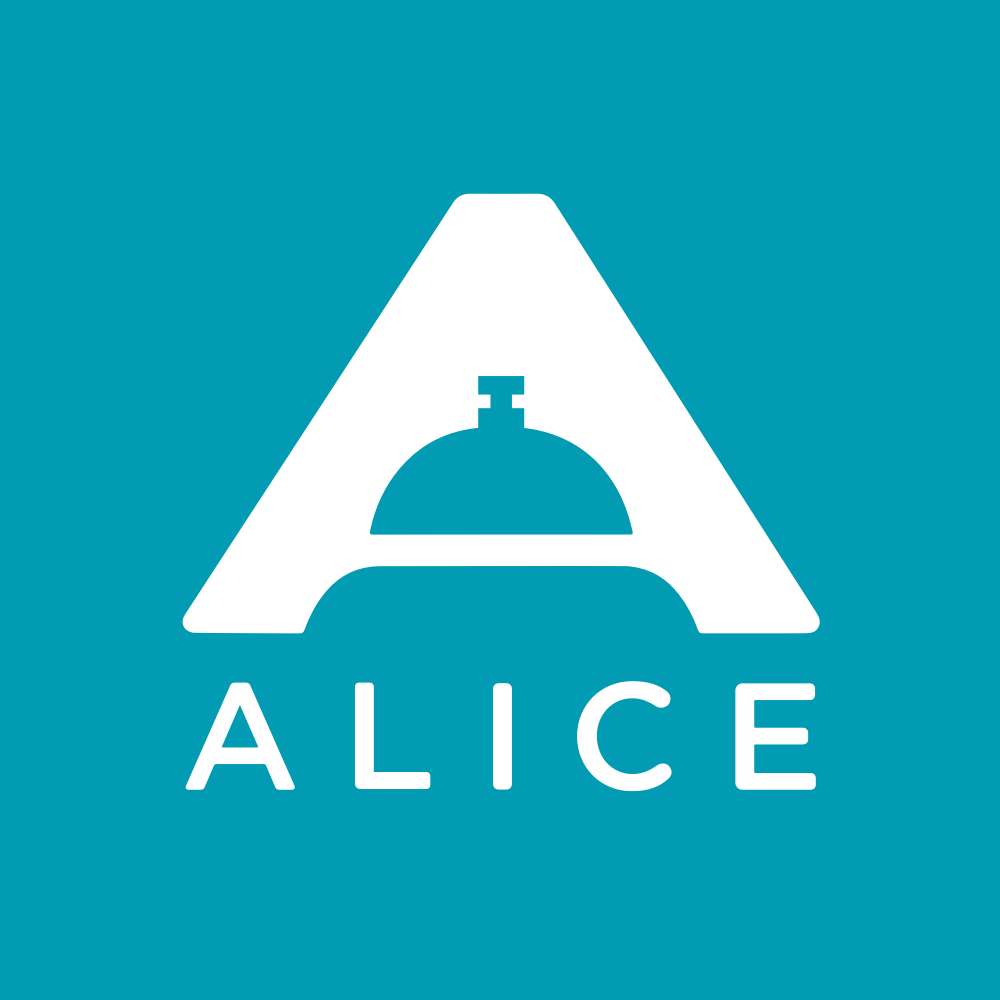 ALICE Service Delivery
Staff Collaboration Tools
THE PITCH
RATINGS
96
HT Score
Help hotel staff work together as one cohesive team instead of in siloed departments. Ensure all requests are met consistently and on time, without radios, paper, pens, or physical contact.
Learn More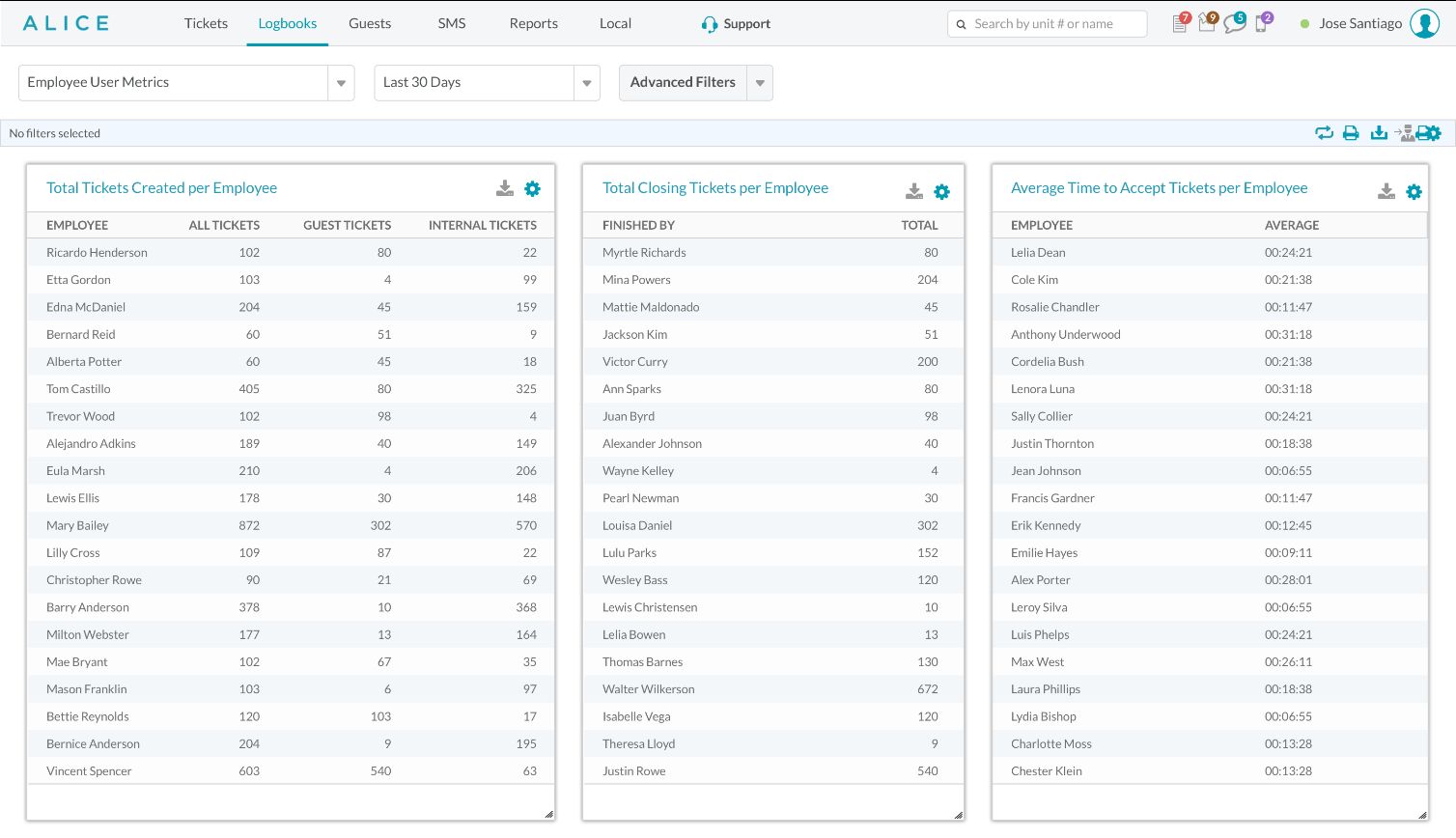 ×
Great Tech Companies Are Long Term Partners
One of the issues when it comes to deploying new technologies is that it is easy to focus too much on the deployment of new tools and less on the proper usage of the existing technology, Steven points out:
"Before we look at what technology we need, why don't we take a look at what technology we have first and then look at all the mediocrities."
Over time, usage tends to degrade and bad habits crystallize. Steven uses the example of the front desk emailing a screenshot of a folio to the guest  --  it may sound dated, but you'd be surprised at how many workarounds exist at the average property, he continued: "It exists because somebody said, you know what, let's just do it this way because we have no time to fix it."
If there's a silver lining to the pandemic, it's this: there's time to fix deeply embedded bad habits. There's space to make sure that your team is using existing technology to its fullest extent.  There's also space to identify gaps in operations and guest experience that could be bridged by new technology. You have time to set up the technology to save you time.
Integrations Continue to Make Work Easier
Successfully harnessing the transformative power of technology comes from properly matching the problem to the solution. It's about choosing the right technology for your property is unique needs, Steven says:
"Technology needs to integrate and make our life easier, rather than it making our lives harder.  Working smarter, not working harder. Technology really can help. It's just that we need to put the effort in and front-load work [when choosing new technology]."
Dynamic Guest Communications Strategies are Emerging
In a rapidly shifting environment, guest communications must be dynamic and adaptable. Hotels have to be especially nimble and able to clearly communicate the latest local requirements and expectations. It requires a cohesive communications strategy, Steven says:
"Things are ever-changing [so] the traditional confirmation letter is not working anymore. We need the pre-arrival text; we need the app automated arrival message; we need to communicate at check-in. We need to set the expectation ahead of time."
Another guest expectation is a more convenient checkout experience. This expectation accelerated during the pandemic as guests want to avoid congregating at the front desk. To provide a better, safer guest experience (and adjust to less staffing), Noble automatically sends messages to guests anytime occupancy is over 80%:
"It's been a game-changer to be able to change your automated messages on the fly. We'll send an automated message that says, "Tomorrow's a very busy checkout day. If you want to skip the desk and participate in contactless checkout, send us your email when you're ready to check out." About 80% of guests check out that way.
It's unbelievable how that little piece of communication just changed behavior, but it's expected: nobody wants to go to a crowded front desk right now. And there's probably only one person at the desk and maybe a manager."
Another pandemic-fueled guest communications trend is the shift to text messaging over email. With technology enabling texting at scale, it has become the preferred channel for most guests - even at higher-end properties, which has played out across ALICE's clients:
"They're finding that people are not responding to emails that they send. But you can text guests and they're pretty responsive to it. It's a method of communication that the guests like. A year ago, there was some apprehension, particularly with some more upscale hotels, that all of their guests would be receptive."
Tech Helps Hotel Operators Cope with Volatility
In addition to navigating the pandemic, Noble House also faced another unexpected challenge in 2020: wildfires. With occupancy at 5%, the hotel filled up within two hours -- and this was while everyone slept overnight. It required the staff to be flexible over an extended period, Steven shared:
"It was a journey. It lasted about two or three weeks and then it was ongoing because we had the LNU Lightning Complex Fire. And then we had the Glass Fire. Just one after another."
The nature of the evacuation led to some operational challenges, with rooms getting "pretty bad" as guests had dogs and things they had brought from home when evacuating. With fewer housekeeping resources, the property had to leverage its technology, optimizing room assignments and maintaining their property as best they could.
The challenges of labor allocation have been exacerbated by the pandemic's erratic demand, where occupancy falls on weekdays and jumps every weekend. That makes it hard to align labor with demand, especially when already short-staffed:
"Hotels are not meant to go zero to 100 every Friday, Saturday. It's not sustainable. We're such a lean operation and if it continues for the next year, then we have to rethink our staffing guides. We may see less full-time and more part-time [to accommodate demand fluctuations.]"
The lesson here is that superb operators need effective and agile tools to run a lean hotel in an adverse and unpredictable marketplace. These tools are levers to give hotel operations more control to pivot and adapt quickly as things change.
Digital Tools are the Connective Tissue Between Corporate and On-Property
Technology collapses the distance between corporate and property. It connects managers with a real-time view into an operation, from anywhere in the world. Obviously, during a pandemic when social distancing is required, this is a major plus. And in normal times, it means that properties can be managed more efficiently with less manual oversight.
Efficiencies are especially valuable when it comes to preventative maintenance (PM), a complicated process for larger hotel groups. The vision is complete automation by directly connecting corporate systems with the maintenance platform, Steven explains:
The engineers get assigned the PM for the day. If they don't finish, it rolls over to the next day. Once they finish, it's triggered into ALICE and we have the reporting of when it was done. Eventually, that's going to be automated, so it will be sent to corporate at the end of every month, rather than them having to scan and send every day, every month. The more automation we do on that front, the better.
Technology Puts Personalization in Autopilot
The last takeaway from Noble House's technology transformation is that it's important to try new things and see how they may improve operations. "It's just how we have always done things" is no longer an answer, Steven says:
"The hotel industry can be very scared to try something new because this is the way it's always worked. The frustration is coming from hoteliers that never used the problem-solving skills that we're so known for in the hotel industry to solve technology. Because once we don't understand it, and two, a Post-it note "works better."
These technologies will provide even deeper benefits for hoteliers, Steven notes, as hotels begin to leverage guest data to personalize the guest experience in ways that make guests more loyal and satisfied:
"In 10 years, I think personalized service will elevate to a way different level. We're going to go back to our roots of hospitality. We're going to use technology to seamlessly communicate real-time information our teams learn about our guests throughout their stay. Front Desk will be able to one-click communicate at check-in to our F&B team that, 'Mr. Smith let us know at check-in that he likes microbrews' and it's added to his profile for future curated stays all in one go."
It'll get to the point where it's so streamlined, it hits every single guest…to the point where we just don't even think about technology anymore. It just works for us."
There's no "silver bullet" technology. It's a mix of industrial-strength best practices, battle-tested operations tools that automate and augment operations (like ALICE), and localized customizations across communications, operations, and corporate. This potent mix will help our industry thrive and emerge more robust than ever after this pandemic finally recedes.
This content was created collaboratively by ALICE and Hotel Tech Report.