4 Hotel Tech Tools for the Post-Pandemic Travel Surge
By Sandra Holland
Last updated January 26, 2022
3 min read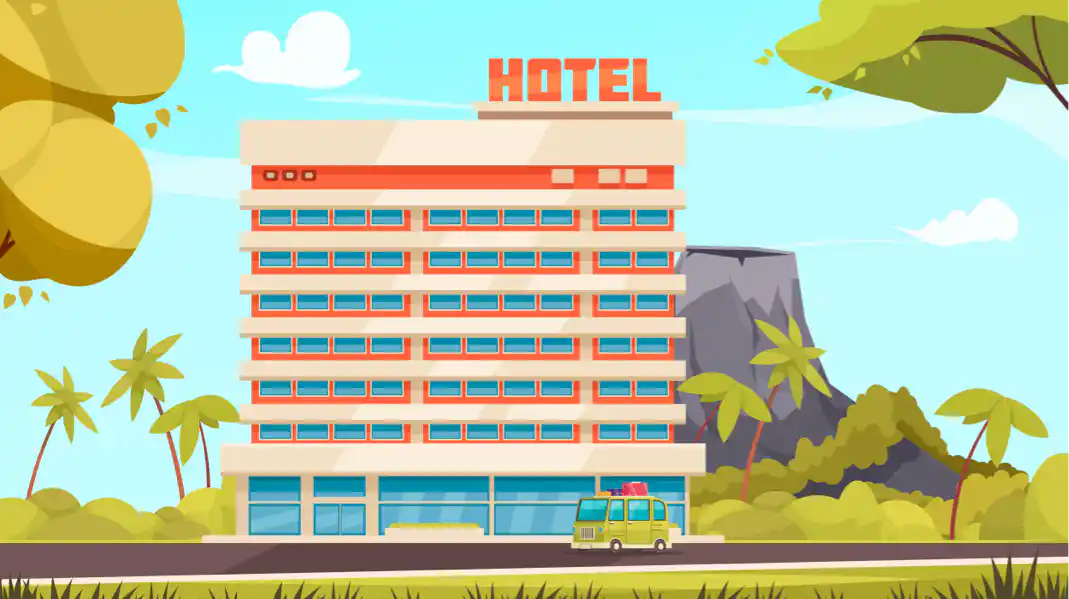 It's no secret that the travel industry was one of the most prominent industries affected by the COVID-19 pandemic. In fact, the U.S Association of Travel reported that the United States lost around $500 billion in travel spend, and the United Nations World Tourism Organization reported international tourism plummeting between 20%-30% in 2020.
But it's not only airlines within the industry who suffered.  Hoteliers too, have felt the devastating effects on their bottom line.
With more than one third of hotels claiming bankruptcy in 2020 and 77% laying off critical workers, McKinsey and Company declared hotels "among the hardest hit" during the pandemic. 
2020 was undeniably a tumultuous time for hoteliers, however, with vaccines rolling out and safety measures improving around the globe, the future for hospitality looks more bright than bleak. In fact, it was predicted by Statista that "as a result of increasingly affordable flight rates and cheaper oil prices, passenger and cargo air traffic are estimated to grow substantially through 2039."
What's more, McKinsey and Company predicted revenue per available hotel room (RevPAR) returning to very near pre-crisis levels in 2022.
With a more than devastating past few years, the coming months will remain pivotal time for hotels to harness in order to prepare for a surge in travel and return to a thriving business.
In that case and in order to prepare you for an influx of guests with new preferences, we're sharing our top tools to consider, in a post-Covid world, so you can maintain efficiency and build customer satisfaction.
4 Tools to Consider For The Post-Pandemic Era
Over the course of 2020, the number of customers opting for technology to combat face to face communication, increased radically. Social media grew as a customer service channel, check-in and check-outs became streamlined through online portals and QR codes created a safe and effective way for customers to place orders. 
During the pandemic, technology wasn't a nice to have, but rather a necessity in order to communicate and win customers. McKinsey even reported that the "responses to COVID-19 sped the adoption of digital technologies by several years—and that many of these changes could be here for the long haul." In addition, according to Gursoy's, COVID-19 Study 2 Report: Restaurant and Hotel Industry, the majority of hotel customers (70.42%) believe that the use of various technologies in service delivery is necessary in the COVID-19 environment in order to minimize human-to-human contact. Some examples include; service robots, digital menus that can be viewed on personal mobile devices via QR codes, contactless digital payments, keyless entry, touchless elevators, etc.
For hotels, the next year will be a critical time to set a foundation of service and enhanced experience in order to win loyalty. In this next section, to support your hotel endeavours with the influx of customers, we'll take a look at technology-based tools to help meet customer needs and streamline operations for maximum efficiency.
Safety Satisfaction Measurement
According to McKinsey and Company, when asked "what it would take to get [travelers] to travel again, most stated additional health and safety measures."
Post-pandemic, an integral part of improving satisfaction and maintaining hotel operations, will be the need for improved safety measures. This means, following regulations, taking extra precaution and then measuring guest satisfaction to see how you've performed. Measurement will be a key factor here, as you can understand critical touch points like room cleanliness, satisfaction with contactless check-in, ease of check-in with rapid tests, room service and more, to continuously improve the experience.
Self-Service Options
Even before the pandemic, people around the world were shifting towards a more digital approach to business interaction. The pandemic, in this instance, simply accelerated that pace, pressuring businesses to consider innovative ways to incorporate technology.
For hotels, self service options will be paramount in a thriving customer experience. Whether it be in the form of a chatbot on your website answering frequently asked questions, a portal on your website for check in and check out, or an OnDemand ordering system for room service. By having self-service options in place, you reduce employee error and meet customers where they are for a streamlined journey. 
Consolidated Messaging 
As a result of shifting to digital capabilities, McKinsey also noted the acceleration of digitized customer interactions. A whopping 3 years ahead of its time, customers have quickly adopted contactless communication channels like guest messaging via text, Facebook Messenger, email, WhatsApp and more, in order to adhere to new regulations and increase the feeling of safety. 
With these new preferences, a digital inbox, or messaging platform with a centralized inbox will become imperative to meet the influx of digital channels. It's important to note that we are specifically referring to an inbox that can retrieve a number of different channel types in one consolidated inbox. This will make responding easy and efficient for employees, as toggling through different tabs or windows will become daunting in an era where customers are regularly channel hopping. 
Task and Ticketing Software
In addition to customer facing technology, back of house, or operational software will also become an essential tool to ensure all functions are running smoothly and managers are able to keep the experience thriving.
For many hotels, ticketing software may already be in place, however for the post-pandemic era, an intuitive software will be essential. Not only does an intuitive ticketing platform provide housekeeping, reception, restaurant staff and more, accountable through real-time tags and mentions, but it also ensures everyone has visibility into tasks to identify time-saving opportunities. In addition, it adheres to contactless preferences. Employees can communicate via staff collaboration software without ever having to meet - lessening the number of interactions and bolstering employee confidence. 
Final Thoughts
Almost everyone, in some capacity, has been affected by the COVID-19 virus. It was unprecedented and many suffered. Although adopting technologies and being hyper aware of the current situation is key, it's also very important to be cognisant of guest feelings and unease.
For the post-pandemic era, flexibility and understanding should be paramount in the new travel experience. This means taking a new stance on cancellation policies, allowing flexibility with trip modifications, actively listening to your customers, acknowledging frustrations and making a point to do better. Working hand in hand with your biggest advocates, your team, and new guests, you can strengthen your operations and propel your hotel to deliver a memorable post-pandemic guest experience.