protel: Open Platform Hotel Software
By Hotel Tech Report
Last updated May 09, 2022
7 min read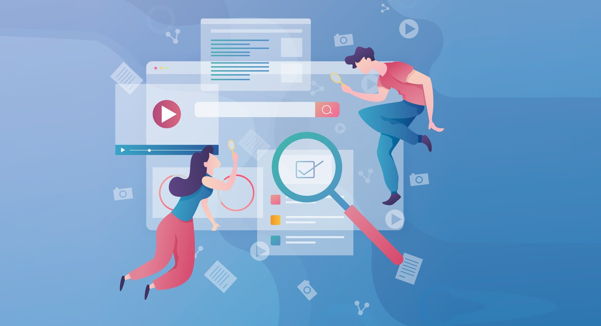 Until very recently, hoteliers looking for an open platform for managing their properties didn't have many options to choose from. It was basically "pick your poison," with hotels locked into a single vendor ecosystem that prioritized status quo over fresh functionality.
Thankfully, hospitality technology companies are waking up to the power of the platform, resulting in a wave of hospitality marketplaces that integrate a hotel's siloed technologies into a more functional tech stack. These integrators allow hoteliers to build a bespoke bundle of tech tools that rely on the same real-time data, thus empowering better outcomes across revenue, guest experience, and loyalty marketing.
One of the companies pioneering an open approach to property management is protel. Its flagship property management system was recently enhanced with protel I/O, a marketplace for third-party vendors to offer their services directly to hotels. By allowing multiple integrations to connect directly via its vendor-neutral open infrastructure, protel enables hotels to store and use data from across touchpoints in real time, anywhere they need to. That way, hotels can take control of their technology and build a tech stack that aligns with their philosophies around operating hotels, serving guests, and making money.
With over 14,000 hotel customers in 90 countries, protel saw firsthand how draining data silos can be. Hotels face an uphill battle to simply share data among each of their tools, further entrenching data silos and limiting the upside of their hotel technology. By eliminating those silos, the company knew just how powerful a platform could be that aggregates property data into a secure, open platform. Here's what the promise of the protel platform looks like for hoteliers worldwide.
What Protel Does: Property Management with Open APIs
The core of the protel promise to "put your hotel at the heart of the digital economy." But what exactly does this mean? It means that the technology enables easy connections between your PMS data and third-party technology so that you can leverage guest data in real-time, without delay.
The complete protel platform
To achieve this, protel has opened up its platform with APIs that hotels and vendors can use to connect into this data. That's the promise of an open platform, and while protel isn't the only way to integrate data across multiple hotel tech vendors, it's one of the few that is already offering the service to thousands of customers around the world and is the only legacy enterprise PMS vendor offering these capabilities.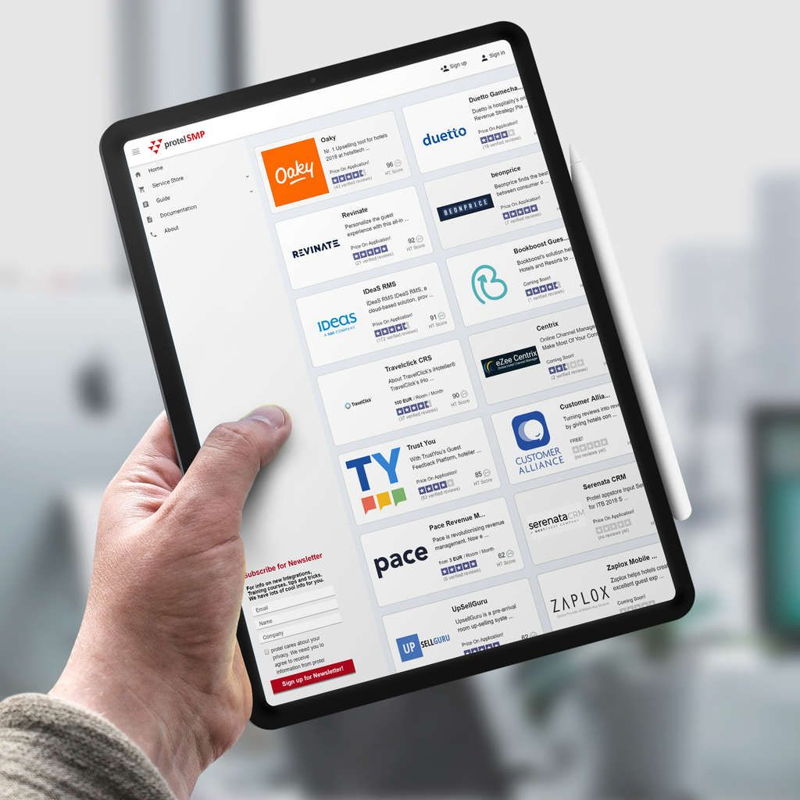 HotelTechReport.com powers the data in protel's App Store filled with products like Booking Engines, Hotel CRM's and other software solutions
Here's how it works. Since your property management system sits at the center of your operation, it is the source of plenty of data that could be used to make your other tech tools more effective. For instance, interactions between staff and guests can shape your subsequent post-stay outreach, with communications seamlessly tailored based on each guest's actual interactions.
Rather than having to build multiple direct connections, or manually transfer data across systems, you can let the technology aggregate data into a single layer across multiple integrations. That way, the data stays accurate and up-to-date, allowing you to focus on the high-impact work, such as nurturing guests relationships, building creative campaigns, and strategizing for the future.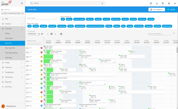 THE PITCH
RATINGS
BEST FOR
83
HT Score
Hotel Tech Score is a composite ranking comprising of key signals such as: user satisfaction, review quantity, review recency, and vendor submitted information to help buyers better understand their products.
Learn More
protel's cloud-based PMS helps hotels boost guest-experience. Less time on the keyboard equals more time for the guest.

protel (PMS)
Property Management Systems
THE PITCH
RATINGS
83
HT Score
protel's cloud-based PMS helps hotels boost guest-experience. Less time on the keyboard equals more time for the guest.
Learn More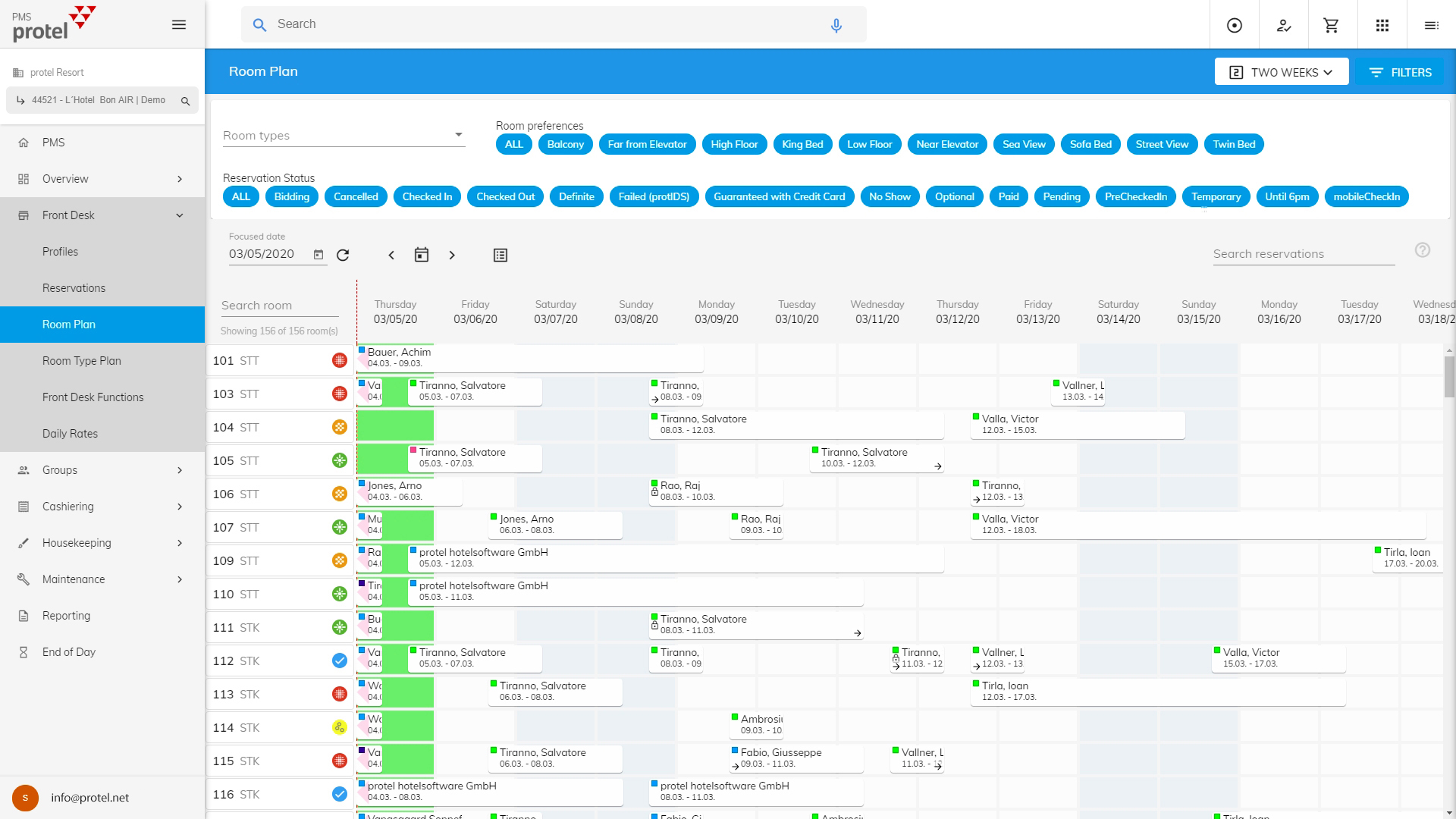 ×
Who Protel Is For: Properties Of All Sizes That Want To Customize
Protel's sweet spot is any property that has a desire to customize how their property management system interacts across touchpoints. protel Air is a cloud native platform unlike most legacy systems which makes it extremely flexible for different property types. The majority of HTR reviews come from boutique hotels, as well as branded hotels in city centres and airports. While this isn't the complete picture of protel's client base, it does point to the underlying appeal across segments and hotel types.
Given the platform's focus on customizability, single properties with fewer rooms can still leverage the power of the core PMS functionality while properties with more complex integration needs can take advantage of the platform's full flexibility. There's also a standalone module for groups, called CENTRAL, which extends functionality to work across a multi-property portfolio.
Read more reviews of protel PMS
Five Essential Features of the Protel Platform
The protel platform is built around connectivity, extensibility, and customizability. Protel believes hotels should be able to connect to whichever services they choose, with a future-proof, flexible solution that can be customized to multiple users, multiple views, and multiple properties. These core beliefs appear in the following five essential features:
Open APIs: Build for today and future-proof for tomorrow
The flagship is the protel PMS, which was the original product when the company was founded 25 years ago. The industry-leading benefit of the protel PMS is its open ethos. Protel provides an open API that interfaces with other hotel technology, so that hotels can connect their existing tools to the same set of property-level data. With these APIs, hotels can develop any custom solution they want, moving data across revenue management systems.
This data is also seamlessly shared across the Protel Platform, so that relevant PMS data translates error-free into other protel products, such as the GENIUS reporting module. Developers can also build their own solutions layer to protel, using relevant PMS data within existing apps. Protell offers a complete Developer Toolkit, with a sandbox environment for testing new code and reusing existing implementations.
Beyond integrations, the PMS has a few other unique features. First, it's available as either as a cloud-based or a hosted, on-premise solution. This option is welcome news to hotels that struggle with reliable internet connectivity and want to have the technology hosted on-site to improve up time.
Smart Lists: Customize your views with the most relevant information
Customizability is at the heart of the protel PMS, thanks to Smart Lists. this feature allows hotels to customize the order in which specific operational information should be displayed on a given screen and/or an individual user. Selective information can be used to order each screen by putting the most relevant information front and center, such as arrivals, departures, VIP arrivals, birthday information, and manager overview. Smart Lists are incorporated into each element of the software, so hotels can customize screens across both desktops and the mobile experience.
Marketplace: "1-Click Connect" to out-of-the-box solutions
Marketplaces have become a trending feature within the fragmented hospitality technology landscape The protel Marketplace simplifies connectivity for hotels, facilitating reliable integrations between hotel technology vendors. The idea is that hotels can smash data silos and realize transformational gains by mixing and matching cutting-edge technologies in whichever combination they choose.
All tools in the marketplace are verified and ready to receive a hotel's complete live data-stream, which can then be used in the third-party app to react to real-time events across a property (or portfolio) footprint.
Protel also promises that many solutions are ready out of the box, requiring only a single click to connect a vendor to a hotel's PMS data. And, with HotelTechReport review scores embedded in-line, hoteliers can make informed decisions even more quickly.
Staff collaboration: Mobile tools for front office, housekeeping, and maintenance
The protel PMS extends beyond basic property management functionality with its staff collaboration tools. As a communication layer between the front office, housekeeping, and maintenance, these tools keep everyone up-to-date and on the same page. Without dueling narratives, there's fewer misunderstandings or communications lapses.
These modules are all mobile, so that staff can stay current no matter where they are on the property. By eliminating paper, housekeeping staff and maintenance teams can be more accurate and respond in real-time to shifting priorities. For instance, a maintenance tech could quickly re-prioritize after receiving a picture of a broken faucet uploaded by a housekeeping colleague.
VOYAGER: Branded app streamlines guest communications and upsells
These staff collaboration tools become even more powerful for hotels that choose protel's branded app option, VOYAGER. The app's functionality folds easily into the existing property management flow, which facilitates better communication with guests and creates added revenue opportunities for upsells and ancillaries.
The app also gives guests the convenience and speed they've come to expect in today's mobile-first world. Guests can do things like view and edit profiles, add preferences, make special requests, access mobile room keys, check in/out, order room service, and interact with any content uploaded by the hotel.
Of course, protel's open APIs extend to the app development kit as well, so hotels can fold in whichever functionality they need. With complete customization control, VOYAGER gives hotels the power of a branded app without the upfront cost, development headaches, or ongoing maintenance overhead.
Protel Pros and Cons According to its Customers
Protel has 29 verified customer reviews, which offer helpful feedback straight from those who have direct experience with the product. Customers find protel to be a reliable product that offers flexibility to work with up-and-coming technologies that may not yet be widely integrated. One reviewer found the interface to be too complicated at first, with an overwhelming number of features. This is pretty natural for PMS systems with robust feature sets built for the larger hotels and enterprise clients. Out-of-the-box reporting could also be improved, said another user.
Here are some highlighted pros and cons from verified reviews of protel.
Pros:
"Reliable, well thought-out" with an "interface to the up-and-coming products on the market" which allows us " to work with exciting smaller technologies too."

"User-friendly," with an "easy interface to book rooms and email marketing/customer communications" and "well-designed reports."

"I LOVE the pivot it has changed my way of reporting."

"Very quick response from the consultants -- great support."
Cons:
"Reporting metrics on Messenger mails...would be great to see open rate, button clicks, bounce rate, etc drilled down into market segment."

"Some user interfaces are counterintuitive" and "when we ask a question of a core feature that needs to be sent to the head office, we wait a long time for a reply."

"System could be made a little less complicated" as "it feels like there is a lot of functions that is not really necessary and that we don't use... at first glance, it looks overwhelming until you get the hang of it."

"Standard reporting needs to be improved: very basic and not a lot of options without protel support."
Conclusion: Should You Consider Protel?
Protel certainly has a bold vision for what the ideal hospitality industry technology ecosystem looks like. If you share those ideals, then you should definitely consider protel as the nucleus of your hotel management tech stack.
The costs of integrating separate tech tools can be insurmountable burdens for the average operator. There's tremendous value in freeing up development resources from having to figure out how to make everything play nice together! Coupled with support from protel's consultants, those integrations can empower your hotel to use technology in ways it never has before, such as seamlessly and accurately sharing guest data across marketing, operations, and revenue platforms.
As verified reviewers have said, protel may have some initial complexity -- especially for those looking to leverage the open platform aspect -- but provides powerful tools for those that want to take control of their technology. As the critical interface to integrating up-and-coming technology, you can build a system that works for them (rather than the other way around) And, as many reviewers have shared, supportive protel consultants have enabled them to fully leverage the potential of the platform in their own hotels.
Protel is a reminder that it's no longer sufficient to live within a single vendor ecosystem. Hotels that limit themselves to the development roadmap of a single vendor risk losing out to hotels that define and implement a collaborative tech stack. The right combination of tools, using the same data and working together, streamline operations, enhance the guest experience, and boost profitability. Now that's a lofty goal worth fighting for!