3 Ways Hotels Can React to the Hotel Staff Shortage
By Susanne Krebs
Last updated October 12, 2022
2 min read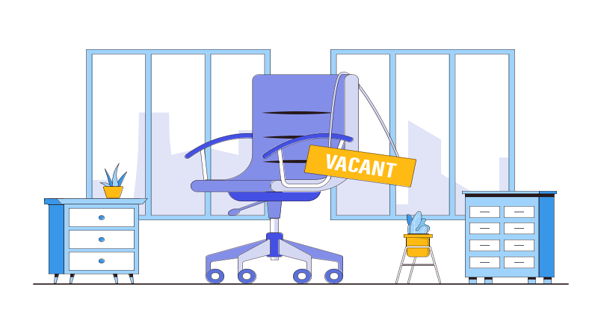 In purely booking terms, things are going well for the hotel industry. Global occupancy is reaching 2019 levels, surpassing them in many places. But the shortage of skilled workers dampens enthusiasm since the pandemic permanently changed many careers.
So, how can hotels tackle the problem while maintaining the high standards guests have come to expect? How do they keep and motivate existing and attract new talent? What solutions bridge the gap in the meantime? Let's take a closer look.
Care For the Staff You Have
Hotels' actions shouldn't only focus on attracting new talent when dealing with the staff shortage crisis. They should also care for current employees to keep them happy and motivated. Of course, hoteliers need to cover the bases by paying fair wages, balancing working hours, and enabling development. But they might consider going the extra mile and breaking up some of their industry's well-established thought patterns.
Here is one example: The pandemic essentially invalidates the notion that work must be done exclusively on-site. And although people are returning to their workplaces, they have gotten used to a certain degree of autonomy. "Hybrid" is the name of the game!
But what about hotels where employees physically work behind the front desk or in the kitchen? McKinsey & Company has conducted an exciting thought experiment. What if the hotel industry's job descriptions and career paths change? If the receptionist, with his detailed knowledge of guests, supported the marketing team from home two days a week?
Other hotels are introducing a 4-day workweek with no change in salary. They see it as an investment in staff motivation and health.
Make Your Inner Values Count
The job market has changed drastically in the last two years, and further changes are ahead. Soon, Millennials and Gen Z will make up most of the workforce. And they will shape it with their unique values.
According to Randstad, almost 50 % of them won't take jobs that don't align with their social and ecological views. Therefore, hoteliers need to define and clearly communicate their ESG criteria (environmental, social, governance) and communicate their efforts transparently and truthfully. Greenwashing is counterproductive!
The same goes for DEI criteria (diversity, equity, inclusion). Already, the hotel industry is lucky to draw from a diverse and international talent pool. Nevertheless, there is still room for more inclusion. For example, the German Ruby Hotels and their "Ready for a new tattoo?" campaign set an impressive example of embracing diversity by attracting new talent with a tattoo or piercing bonus.
Onboard Digital Colleagues
A high level of digitization is what meets guests' current demands. In addition, a study by Oracle Hospitality found that nearly two-thirds of hoteliers believe hotel tech is crucial to recruiting qualified staff, guaranteeing less mundane and time-consuming tasks and better efficiency and structure.
Take in-room tablets, for example. They streamline many guest-to-hotel communications like room service orders. Traditionally, guests call and place an order with the front desk staff. Reception must then relay this information to the kitchen. Depending on how busy they might be, this job could take a backseat, leading to delays and dissatisfied guests. Hotel room tablets integrated with the hotel's PMS system enable guests' orders to go straight to the kitchen. Bypassing this unnecessary front-desk step means guests can receive their orders in good time.
Or let's look at self-check-in/self-check-out technology. Many solutions now enable guests to receive and store their room keys on their mobile devices. By allowing guests to check in and out themselves, hotels will significantly reduce the workload and stress for front desk staff during critical changeover hours.
A third example is collaboration and service optimization software. Using integrated operations platforms enables hotel staff to use their time more efficiently. Digitizing facility and service management operations allows all hotel staff to work more cohesively, including everyone from the general manager to housekeeping. For example, if there's a job for the on-site handyman, they can be alerted by any member of staff through the system and then perform the repair without the request needing to be passed back and forth through the management team.
The Bottom Line
Although optimizing processes will enable you to run the hotel with less workforce, you should note that digital technology isn't a complete replacement for hotel staff. However, just like other benefits, it eases the burden on current employees, making them more likely to stay. And once the market picks up and skilled, diverse talent is back looking for positions, you can reap further benefits by enabling them to concentrate on the customer-facing service they love. At the same time, your new digital systems work in the background to make everything run more smoothly.