Tech Trend: TCV Says "SaaS as a Network" is the Next Big Thing
By Jordan Hollander
Last updated January 26, 2022
10 min read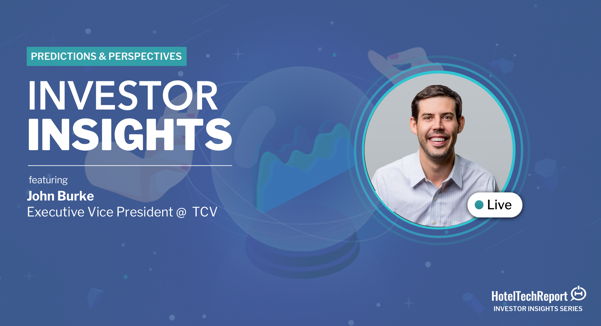 Creating revolutionary technology for hotels has historically been a slog but lately we're seeing a change in fate for hotel software companies due to increased investment in the space.  One of the biggest investors in hospitality tech is Menlo Park based TCV, the growth equity firm that has invested in breakout companies like Sojern and SiteMinder within hotel tech.  TCV has also made major investments in the broader hospitality and travel space such as: Airbnb, TripAdvisor, HomeAway, Expedia, Orbitz, SeatGeek and Toast.
TCV is one of the largest names in the world of technology investing with a successful track record in the massive hospitality and travel vertical.  Vertical market software is an extremely hot investment theme right now.
"The easy opportunities for disrupting old-line industries are drying up. Now, many of the up-and-coming start-ups that may become the next unicorns have names like Benchling and Blend. And they largely focus on software for specific industries." ~New York Times
Long time TCV investor and former SiteMinder CFO John Burke is excited about the opportunities within the vertical market software.  There has been an undeniable explosion of app marketplaces in all sectors of software with fourteen out of twenty of the world's largest publicly trades SaaS companies offering them.  John and his team have identified a trend within a sub investment theme that they've coined: "SaaS as a Network".  Here's how they describe the concept.
"When a SaaS provider starts serving a high enough density of merchants, they can leverage that strength to build two-sided marketplaces with the merchant's customers, suppliers, and employees." ~David Yuan, TCV General Partner
The general hypothesis is that once vertical market software companies achieve scale with regards to their core products they can always bolt on new point solution functionality but would be wise to focus on a much bigger opportunity.  Specifically, TCV believes that these software companies can create two-sided marketplaces that connect their users to new channels of customers, suppliers and employees. Back in February, Hotel Tech Report identified the explosion of marketplaces as one of the 5 biggest tech trends at ITB Berlin, a trend that mirror's TCV's investment thesis.  Of all the software companies creating marketplaces in hospitality, TCV's portfolio company SiteMinder has the largest scale to date.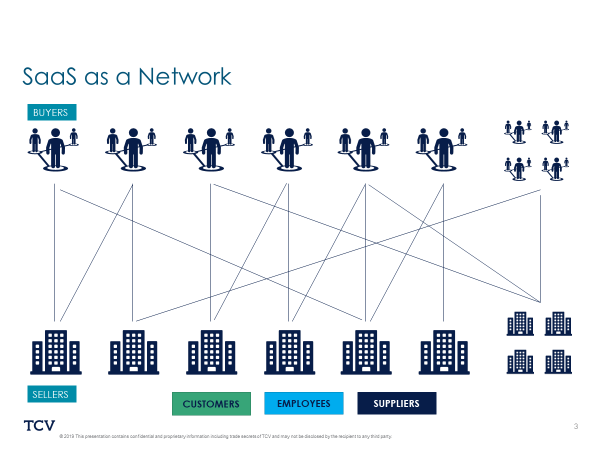 Image from David Yuan's article SaaS as a Platform, SaaS as a Network
Last year SiteMinder threw its hat in the ring with the launch of SiteMinder Exchange aimed at "breaking down the industry's notorious integration barriers, connecting hotel systems and applications through smart and simple connectivity."
"The reality is that few industries are as fragmented as hospitality particularly at the PMS level. There has always been demand for many of the new applications, but innovation has been stifled by lack of connectivity and the sales model makes the economics challenging. Some of these barriers are starting to be broken down by SiteMinder and others which I think can unlock a lot of innovation for the industry.  But this is a hard problem and it's a complicated space with lots of moving pieces so that makes it challenging." ~John Burke, TCV Executive Vice President
SiteMinder's Exchange marketplace is aimed at allowing other applications to access the firm's broad user base consisting of more than 30,000 hotels worldwide.  Most of those hotels are using SiteMinder's highly popular channel manager which connects hotel inventory to 3rd party distribution channels as well as other products within the firm's broader guest acquisition platform such as a rate intelligence tool and an online booking engine. The firm is betting that it can add value for users by allowing them to try more hotel tech applications with ease and in turn create new business opportunities for those suppliers.
We sat down with Burke to discuss his views on hotel tech, the future for platforms like SiteMinder Exchange and highlight the most cutting edge developments happening right now within the hotel space.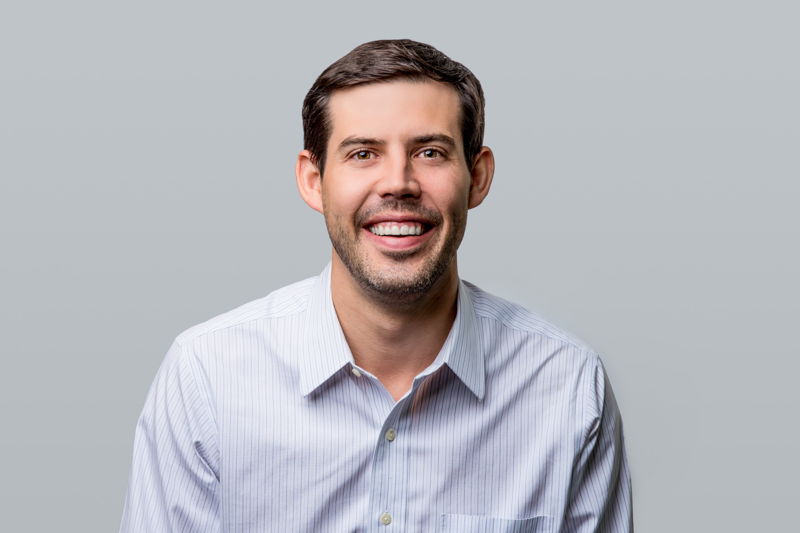 How did you get into venture investing?
I've been in and around venture since 2011. I started my career with EY in their audit and transaction advisory teams. Getting into venture was a bit of good timing and persistence. The TCV team were looking for an immediate hire and decided to take a chance. I was with TCV from 2011 to 2014 as part of the B2B software team. As I thought about what was next for me, I was drawn to the experiences and mentorship of the TCV Venture Partners (e.g. former senior operating executives such as Erik Blachford). The tech market at that time had been heating up with a few high-profile IPOs. It was my belief that the next wave of great investors was not going to be able to rely on multiple expansion or financial engineering. I believed the best investors over the next 10 years would need to be partners driving actual business growth.
That brought me to SiteMinder down in Sydney, Australia. TCV had just led the Series B investment in the company, and the fundamentals of the business were remarkable.  On top of that, they were ramping up for aggressive growth across Europe, SE Asia and were about to launch in the U.S. which I thought would be great experience. I was also excited to work with Mike Ford and the entire SiteMinder team. Mike is a special entrepreneur who is not only very smart and a product visionary, but also authentic and humble. I joined SiteMinder initially in an analytics role and then for the next 3.5 years as CFO. For family reasons, we decided to move back to the U.S. last year, where I reconnected with TCV and rejoined the team. I continue to spend a lot of time in the hospitality and vertical software space and TCV just led an investment in Toast, an exciting next-generation restaurant platform.  
Tell us about TCV.
TCV was founded in 1995 as a $100M venture fund and today has raised over $15 billion across 10 funds, focusing exclusively on technology companies. We recently began investing out of TCV X, a $3 billion fund. TCV looks to partner with companies that have potential for a sustained category leadership position and are looking to succeed at an even greater scale. This typically means that a company has been growing for several years – with a history of customer trust and engagement and a business model that is reflective of the value they provide. We are flexible on transaction type with experience in public and private markets and are comfortable in minority or majority positions. Over the past 24 years, we've had more than 60 IPOs in our portfolio and have worked with some of the largest franchises in technology including ExactTarget, Facebook, Netflix, GoDaddy and Spotify.  
At this point, I've talked with many investors in the space which helps me appreciate how the various funds are different. For TCV, I think it's the depth of industry knowledge and a growth mindset. We have close to 100 team members now and our investment team focuses every day on technology and goes deep in verticals and sub-verticals. When we identify a compelling technology trend, we take the time to thoroughly understand the underlying drivers, business model, and competitive environment. Having a developed perspective means we can have much more meaningful conversations about a company's business and growth opportunities and are positioned to be a better thought partner for the executive teams as they drive towards expansion and category leadership. We're not afraid to make bold bets especially when we have conviction on category leadership and to do whatever it takes to help companies reshape industries.    
Can you talk about TCV's view on hotel tech and its SiteMinder investment?
Travel and Hospitality has been a core focus of TCV for well over a decade. In addition to SiteMinder, the active portfolio companies we are working with include Airbnb, TripAdvisor, Sojern, Tour Radar, and Klook.  Previously we were investors in Expedia, HomeAway, Orbitz, and Travelport, among others.
For SiteMinder, TCV led the Series B round and we have continued to stay active with the company as the lead director since then. Two of my partners David Yuan (General Partner) and Erik Blachford (Venture Partner) continue to serve on the Board of Directors.
SiteMinder has an incredible history, where is the company today?
SiteMinder is a hotel guest acquisition platform that connects hotels to future guests, so hoteliers can go back to doing what they love.  It's trusted by more than 30,000 hotels of all sizes, across 160 countries and has helped generate more than 87 million reservations worth over US$28 billion in revenue for hotels each year.
SiteMinder is based in Australia, how did you come across the investment?
It was a team effort. Back in 2011 to 2013 we spent a bunch of time mapping out the ecosystem for online travel and hospitality attending industry shows like HITEC and Phocuswright. Ultimately, we identified the channel management sector as promising albeit a lesser known segment in the category. Our view at the time was that online travel was increasingly complicated and in flux with new players vying for hotel distribution. Independent hotels were harder to aggregate but would also allow these same middlemen an ability to offer differentiated supply that was higher margin. Channel management became interesting because it aggregated and provided connectivity to this supply. We thought this was a hard problem particularly to do in a cost-effective way but when executed it could be highly strategic given the long-tail nature of both hotel supply and PMS. From there we focused on the best product and category leader which led us to SiteMinder. One of my colleagues got us an introduction to Mike Ford through an employee. We then got on the 14-hour flight over to Sydney and created a deal.
What's one piece of advice you have for hotel tech entrepreneurs when raising capital?
Test the investors. Anyone can look at metrics, but make sure you push them on the nuances of your positioning and make sure they understand the depth of your industry and strategic implications of the various alternatives. Mike did this to us in a big way when we pursued SiteMinder and it always stuck with me.  
One pitfall I've seen is entrepreneurs who get ahead of themselves with regards to the amount of capital raised or valuation and focus on those items vs. choosing the right partner. This can have implications down the road. I would say to raise what you need and what strategically makes sense given your market and opportunity. And focus as much time and energy as you can on the partner. In addition to the strategic perspective which is table stakes, I tend to think entrepreneurs should focus on investors with candor (to drive constructive feedback delivered in the right way) and humility (it's all about the team and this also makes it more fun).
How do you think the hotel technology space will change over the next 5-years?
It's a great time to be in hotel technology given how dynamic this market is. I think we are still early in the growth journey for hotel software. In my mind, there is no doubt that software will continue to play a larger and larger role in the next 5 years and continue to reshape the industry and guest and operator experience.  We have also been spending a bunch of time on a thesis we are excited about, called "SaaS as a Platform and SaaS as a Network," which is around the continued extension of the SaaS business model and platform companies leveraging their position in creating marketplaces with employees, suppliers, or customers. I think this trend has many opportunities in travel.  
For hotels specifically, I think data, connectivity, and personalization will only increase in importance. Tools like SiteMinder Exchange, which is a data layer connecting PMS with applications and demand channels, can be a big part of this and drive innovation.
I also think there will continue to be more dominant global players with companies like Ctrip continuing global expansion and Google, Facebook/Instagram, and TripAdvisor starting to see momentum on their new models. The lines in the accommodation industry will continue to blur as Airbnb ramps up their investment and focus on hotels as well.
I also feel labor management will matter more, and there will be new innovative ways to tackle this challenge. This is something we've seen in the retail vertical which I think will also make its way to the travel industry.   
People often say that the hotel industry is a bit slow to adopt technology. Do you agree?
I agree. But I don't think it's been driven by the lack of interest or desire.  Hoteliers care deeply about guest experiences and the ones that I've spent time with often always go above and beyond what's expected. The reality is that few industries are as fragmented as hospitality particularly at the PMS level. There has always been demand for many of the new applications, but innovation has been stifled by lack of connectivity and the sales model makes the economics challenging. Some of these barriers are starting to be broken down by SiteMinder and others which I think can unlock a lot of innovation for the industry.  But this is a hard problem and it's a complicated space with lots of moving pieces so that makes it challenging.
Related article: Everything hoteliers need to know about APIs in plain english
If you were leaving venture capital tomorrow and forced to start a hotel technology company - what would it be?
That's a tough one. Part of working in an operator role at SiteMinder helped me realize how hard it is to be an entrepreneur and scale a company. This only deepened my respect for what they do. I'm a big believer that you need to follow your heart, so I'd want to align it to something I am passionate about. Maybe I'd do something connecting hotels/travel and yoga which is something I've come to enjoy. And being a CFO and travelling a lot, I also think the opportunities in corporate travel remain significant.
What is the most interesting or surprising thing that you've learned from investing in hotel tech?
Not too much is surprising me at this point. It feels like there is never a dull day in hotel tech! One thing I did notice about some of the larger players in the space is that they serve hospitality, but at their core they are surprisingly not hospitable. One of my partners recently did a podcast with the former CMO at Airbnb and Coca-Cola and he talked about authenticity as an enduring and compounding competitive advantage. I think this is something that will matter more and more. I think it will eventually catch up with those companies who forget that, especially in hospitality tech.
What is the best book you've read lately and why?
"The Outsiders" by Will Thorndike. I read it a couple of years ago and it continues to stand out to me. The book profiles eight understated CEOs who took a different approach to corporate management.  These "outsider" CEOs often didn't have the charisma that society has conditioned us to expect and were often in their position for the first time. Humble, unassuming and often frugal, they shied away from advisors and the hottest new management trends, instead focusing on a pragmatic and a disciplined approach to capital allocation which drove extraordinary returns. I found myself getting lost in each of their stories and admiring their independent thinking and patience to wait for the right opportunity. "Shoe Dog" and "Limping on Water" are two others I enjoyed.  
What is your favorite podcast?
The top 3 for me right now are Farnam Street, Invest Like the Best, and Acquired. All the them have caused me to think differently and continually expand my curiosity.
What is one thing that most people don't know about you?
I love yoga and meditation.
For all the startups that might want to pitch in TCV's office, what can you tell them about your investment criteria?
We recently began investing out of TCV X, a $3 billion fund, so the opportunities we pursue are typically between $30-300M. We tend to be flexible on all other aspects of a transaction type and focus on category leadership potential and growth. I really enjoy spending time with entrepreneurs and would love for folks to reach out even if they are a bit early. Companies can scale quickly so we would love to start a relationship well in advance.