5 Techniques to Collect More Feedback and Reviews from Your Guests
By Andrew Gogus
Last updated January 26, 2022
3 min read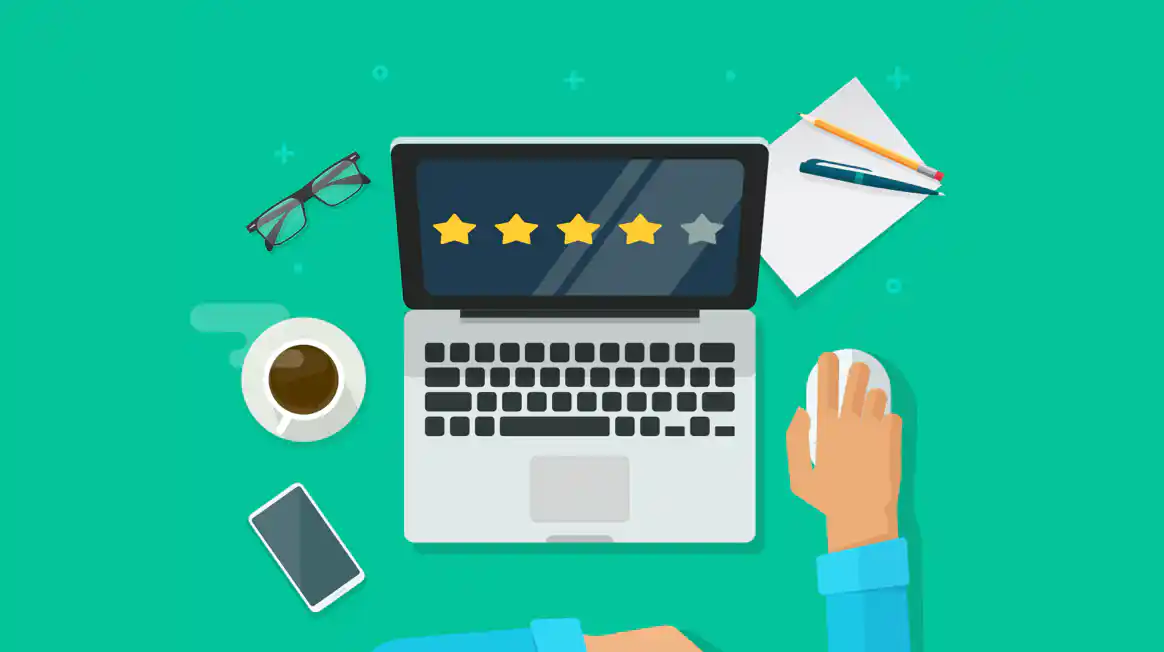 With most of the world population having access to the internet, it has widely changed how consumers shop for virtually everything. Being able to surf the web and find out information about products/services, has become the common practice before taking any kind of action. This research helps the consumers feel comfortable and confident in the decision they are about to make. The fact is, 90% of consumers read online reviews before choosing a business and 88% of consumers trust online reviews as much as personal recommendations.  
Online presence and reputation are among the key factors in providing a constant revenue stream for your property. Online reviews have greatly increased in power while shaping a consumer's behavior. They provide credibility to the hotel and help the guests make their decisions easier. The more reviews, the better - even the not-so-positive ones because it will give you a definite signal of what needs to be done in order to enhance your guest's experience. This is one of the reasons that reviews are not only important to guests but to hoteliers. Sometimes it is hard to notice the little mistakes or improvements that need to be done, and that's why when a guest leaves a review on how the hotel can better itself, this can only be beneficial. Good reviews are important to hoteliers also because they provide free marketing. More reviews will boost your online visibility and will help your accommodation show up on higher rankings. That is why you should focus on collecting as many reviews as you can from your guests. This will help keep your reviews up-to-date and establish a deeper sense of trust. 
In this article, you will find the latest techniques and some traditional methods to collect reviews from your guests.
Train Your Staff to Interact with Guests
No matter how digital the world gets, real-life personal relationships are still and will always be the strongest form of bond between any two people. Train your staff in guest relationships and tell them not to be shy to interact with guests. At the end of the day, this is the hospitality industry. The most important factor is timing - do not try to engage with the guests if they are rushing, busy with something else, or just seem like they're in a bad mood. The guest relationship is a very important factor especially in the hospitality industry, increasing your positive guest experience will boost your chances of them leaving a review.
Call or Text Guests During Their Stay Just to Check In
Carrying out calls to your guests is an important part of your guest's experience and in collecting more feedback and reviews. Implementing a system where your staff call the guests during their stay and check if everything is ok and if there is anything they need, will make them feel important and will show that you care about them. Along with in-stay calls, placing a follow-up call after the guest has left your property, to reaffirm that everything was satisfactory during their stay, is a good strategy to build your guest relationships and collect additional reviews.
Leverage Low Tech Comment Cards
Sometimes old school tactics can be effective, but they are also more time-consuming and costly. Before the internet, this was one of the best ways to get honest feedback from your guests. Trying to design creative and funny cards that will encourage your guests to leave their feedback online and place them in strategic places at your property. You want your cards to be seen after all.
Master Automated Email Marketing
Although some people may undervalue the power of emails, it is still the online communication channel that produces the highest ROI and having the right hotel CRM is critical. This is why it is very important for you to have your guests' email addresses (with their permission of course) and to stay in contact even after they have stayed at your property. Emails save time, money, and are convenient for both the sender and receiver. This is the most efficient way to collect the most reviews. With a guest relationship management product, like the one HotelRunner offers, you can keep in touch with your guests 24/7 and provide immediate solutions to their problems and also send automated emails to your guests post-booking, pre-arrival, in-house, and post-stay. Thus, you can improve the guest experience and ask them to review your property after their stay.
Tap Software with Direct Integrations to Popular Platforms like Google
Google is the leading metasearch engine, and with the most searches being done on their website, it is crucial your property has a positive presence. Review count and quality will help your accommodation's visibility and allow it to show up on a higher ranking. Especially if guests are searching for local hotels, reviews will boost your property's visibility so it shows up over others. Also, when potential guests search for your hotel on Google or Google Maps, having positive reviews and a high star rating will increase their chance of choosing your property. You can easily increase the revenues of your property by converting all the positive comments and ratings you have collected over time into bookings. The only thing you need for this is an integration that allows you to receive direct bookings via Google and Google Maps. With Google Hotel Ads integration, which you can start with a single click via HotelRunner, you can turn lookers who already have a good impression of your property into bookers.
Using these techniques and collecting more reviews will increase the quality and credibility of your property. As mentioned, not all negative reviews are bad too. It's important to keep an open mind, and understand where your guests are coming from. Learning, understanding, and improving on the negative will greatly improve your future guests' experience. The key is to highlight your positive guest experiences while taking action on the negative feedback, which will eventually maximize revenue opportunities.