What You Need To Know About TravelClick's Tech Suite
By Hotel Tech Report
Last updated January 26, 2022
6 min read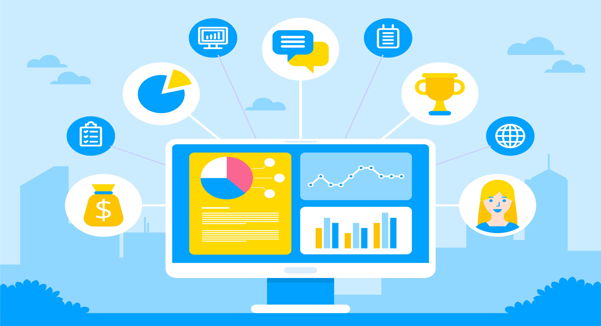 To put a lid on the cost and complexities of acquiring, converting, and keeping customers, TravelClick can be a valuable partner. Its comprehensive suite helps hotels achieve maximum revenues through stronger guest acquisition, conversion and retention, as well as more accurate pricing, data analysis and guest profiles.
The rise of alternative lodging, with its scalable model and strong quality controls, has added to the hyper-competitiveness of acquiring customers. Acquisition costs are rising as these new brands, such as Sonder, compete for the same customers on third-party platforms. In this environment of expanding supply, you must be as efficient as possible with your digital marketing -- waste nothing, optimize everything.
Here's a deep dive into how TravelClick empowers your team to achieve their revenue goals by acquiring, converting, and retaining more guests, and growing demand over time. Whether your hotel relies on a few or all of these tools, they are designed to work together seamlessly to reinforce the top objective: more profitable and reliable revenue.
Acquire: Capture More Demand With Distribution And Digital Marketing Tools 
TravelClick streamlines the guest acquisition process with several distribution tools, as well as a robust digital marketing suite that drives demand. Here's what you can expect from its guest acquisition tools.
Channel manager. By enabling a broad base of distribution, your hotel can diversify its sources of demand and build a resilient distribution strategy that helps you meet (or beat!) your revenue and occupancy targets. The TravelClick channel manager connects to over 600 channels and partners serving over 170 countries, ensuring that your latest rates, availability, and restrictions are updated across all channels.
These connections include revenue management systems and property management systems, so your real-time data can be easily disseminated to tools that help you optimize your pricing and run your property. In addition, there's iHotelier GDS, which increases exposure and visibility among travel agents (an especially lucrative channel for business travelers) and Demand Services, which connects to metasearch channels (popular with leisure travelers).
Central reservation system. Managing your reservations shouldn't be complicated. By integrating the iHotelier CRS into your distribution technology, you'll have confidence that your latest availability and reservations will sync with your channel manager. This eliminates overbookings and powers your direct bookings. A web-based central reservation system that connects to multiple distribution channels and offers distribution modules for web, mobile, voice, travel agent and online travel agent (OTA) channels
Booking engine. A conversion-optimized booking engine is a critical part of acquiring customers and building direct bookings.  And if your hotel's website doesn't offer self-serve booking or has a dated booking flow, your direct bookings will suffer. TravelClick's iHotelier Booking Engine positions your hotel to capture your fair share of direct booking demand. As part of its Web Solutions division, TravelClick will also help you build a responsive website that slots right into its other products. Guests expect a modern experience and you must deliver! 
Digital marketing for hotels. When it comes to acquiring customers, digital marketing is king. While it's certainly important to have your inventory in front of customers across as many channels as possible, it's equally important to have an effective digital marketing strategy. The strategy must be efficient, as far as delivering bookings at a low cost, and reliable, as far as delivering bookings at a consistent and predictable pace. TravelClick Media Solutions focuses exclusively on advertising your property across a variety of digital media channels, including travel agents.
These customized media plans will drive more profitable bookings by putting your property in front of the right prospect at the ideal time. The objective is to increase conversion, direct bookings, net revenue and return on ad spend (ROAS). With proper digital media marketing, TravelClick data shows a 20-50% lower cost of acquisition when compared to OTAs.
The company segments its media solutions by Single Media Subscription, Travel Agent GDS or as part of an entire Media Suite.
Convert: Optimize Revenues With Data Analysis And Business Intelligence 
TravelClick puts data at the center of everything. The data becomes the glue that binds the products together and ensures peak performance -- and maximum revenues -- across the entire ecosystem.  
"The biggest challenge with revenue is that good is not always good enough," -Joseph Bustos, director of revenue, YOTEL New York
With business intelligence tools, you can convert more lookers into bookers and optimize revenues across your entire demand ecosystem. These are the dashboards that monitor your performance and surface any potential issues automatically, so you're not forced to spend hours in Spreadsheet Hell or potentially miss something important because you're doing other important work.
The TravelClick business intelligence tools include:
Parity management. Holistic cross-channel optimization requires effective rate management. If your rates are not consistent across channels, you're losing business and causing distrust with potential guests. TravelClick's Rate360 optimizes your hotel's pricing strategy by keeping your rates competitive compared to others and increasing visibility into areas where competitiveness is slipping due to parity violations. Disparity is especially insidious when bad actors undercut your rates and pull business away from your direct channel, reducing your profitability.
Rate shopping and market intelligence. Historical and future performance are valuable inputs for pricing and market positioning. TravelClick's Demand360 put this into perspective, showing how your property compares to your competitive set, as well as by segment and channel. With the Demand360 business intelligence tool, you can see where you stand today and use data to predict outcomes for tomorrow.  These predictions then drive better profitability, as the insights around forward-looking demand influence pricing, marketing and operational decisions, responding to the market in real-time.
TravelClick's Agency360. A business intelligence tool, which aggregates travel agency bookings across all agencies and consortia. With data on agency booking trends, you can craft strategies to increase your bookings and shift share from competitors.
Hotelligence360. The flagship business intelligence tool puts market data at the center of your decision-making process. Data can be segmented by guest segment, property, portfolio, and channel. The suite includes Demand360 and Rate360 (covered above) as well as GuestView360.
Retain: Know Your Guests With CRM and Marketing Automation
With hotel CRM and email marketing powering your guest engagement and retention strategy, your hotel will capture more repeat business. The value of keeping existing customers is significant: Bain & Company research found that increasing customer retention rates by 5% increases profits by 25% to 95%. At scale, this can really add up.
TravelClick's retention-focused products are under the umbrella of Guest Management Solutions (GMS). It's more than just a customer relationship management solution. The GMS as it includes a robust set of marketing automation tools to engage guests across the guest journey. From upgrades to nurture campaigns, hotels earn incremental revenue by matching message to guest and building long-term relationships.
These are the core features in the GMS suite:
GuestView360. As the reporting module with Hotelligence, this is a business intelligence dashboard that visualizes guest profiles.

Customizations. All confirmations, cancellations, modifications, and pre/post-stay messages can be customized and configured to your own priorities. 

Marketing automation. Automate your marketing workflows and leverage your rich guest profiles into loyalty bookings with an end-to-end marketing platform,

Loyalty program. All of these features tie into a dedicated loyalty program module, so you can recognize returning guests and create exclusive promotions.
All-in-One: The iHotelier Suite
For those hotels looking to take advantage of a single integrated solution, TravelClick also offers an all-in-one package. Called the iHotelier Suite, The solution can be customized to your unique needs, Including whatever combination of tools that you need.
The all-in-one option is a great way to take advantage of the power of an integrated set of tech tools and lock in substantial cost savings compared to a la carte. For anyone who's waded through a confusing web of vendors (and their invoices), there's also a lot to be said about having a single central tool, all invoiced on the same bill each month. You also gain cost control and budget certainty with set monthly pricing that doesn't fluctuate. That peace of mind is worth a lot!
TravelClick Pros and Cons According to its Customers 
We've pulled some pros and cons directly from TravelClick customer reviews. While there are a few reviews related to customer service issues and data latency issues, the majority of reviewers appear satisfied with the responsiveness of the team and the accuracy and features of the product.
Since there are many products, we've identified the relevant product, if mentioned, and the reviewer's hotel category. As we all know, it's important to choose vendors that have responsive customer service and a penchant for taking care of their customers!
Pros:
One manager at a branded property applauded TravelClick as the "best marketing intelligence tool " and the "most reliable Rate Shopper technology. A boutique GM echoed this, saying that Demand360 is "one of the best intelligence products available out there" As it's simple to use and easy to integrate into the decision-making process.
The outcomes have been favorable for another hotelier using the TravelClick booking engine, with an "undeniable" increase in income, as well as attention to their needs by the customer service team.
Another booking engine user called the support "excellent" and the platform "easy and practical."
Cons:
A few users reported issues with support, such as one branded hotel who used the Media Solutions product and found little support from the Account Manager or customer support teams.
Training was also "not sufficient" for one booking engine user. The sentiment was echoed by a branded hotel using Media Solutions, who felt that online training and webinars were not enough for their needs and in-person, on-site training would be more effective.
One Airport GM told us that the TravelClick GMS wasn't user-friendly and "definitely" needs to be improved.
Data recency also came up for one Branded GM, who Wanted more live data and increased usage from other brands on the Demand 360 platform.
Getting Started with TravelClick
Given how many products the company has, you'll have to enter a sales process to get started. This is most definitely not a single click on-boarding! TravelClick is therefore most ideally suited for larger properties and portfolios that are operating on a somewhat longer lead time and implementation schedule. While TravelClick certainly counts independents among its clients, smaller properties may get lost in the mechanics of a larger company.
For brands looking to simplify and streamline their technology, TravelClick is one to consider. This is doubly true for hotels looking to build an integrated technology strategy that reaches across all aspects of its operations. Those hotels may also want to consider other products within the Amadeus ecosystem, such as its property management products, sales and catering module and service optimization tools. With such a global reach and deep bench of expertise, coupled with products for nearly all aspects of the hotel's operations, TravelClick by Amadeus can certainly power significant transformation for hotels.