The Ultimate Guide to Virtual Reality Hotel Tours and Digital Twins
By Jordan Hollander
Last updated February 16, 2023
4 min read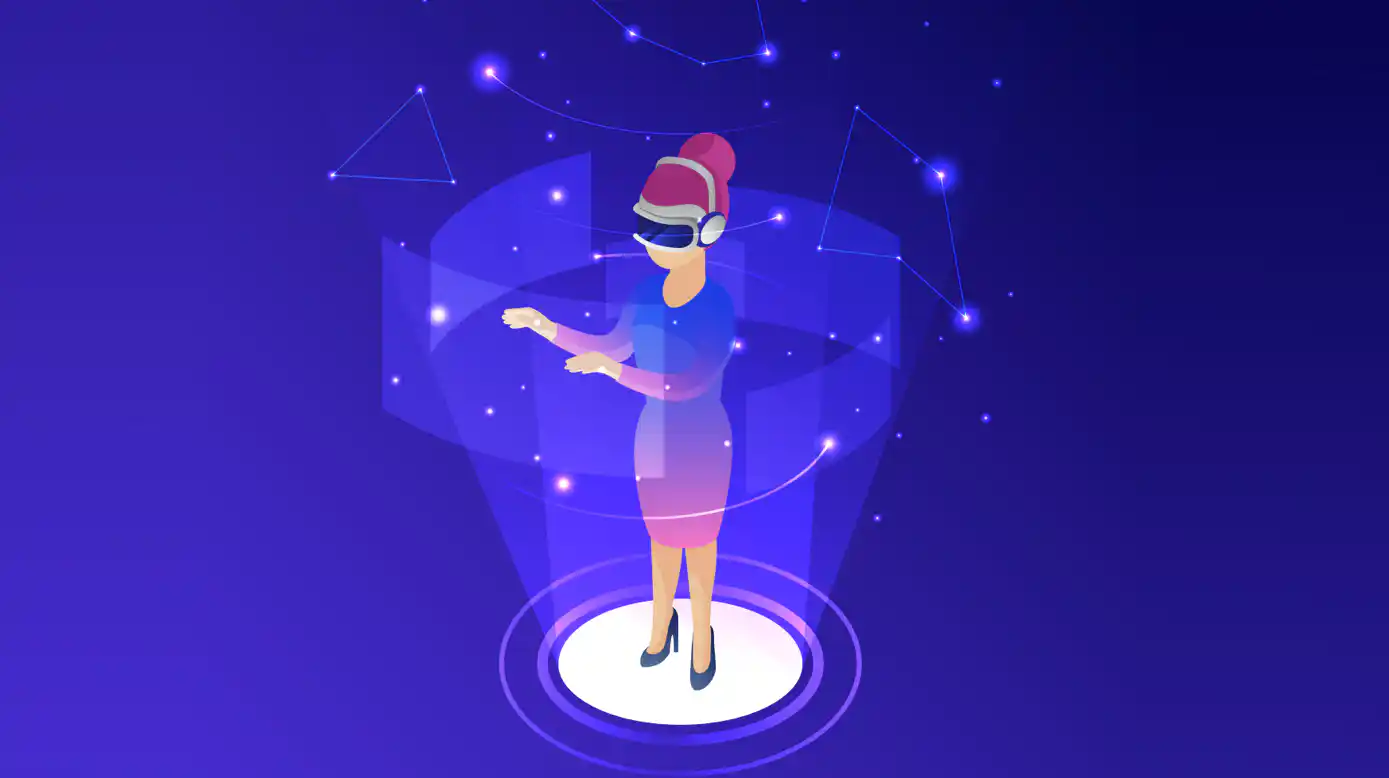 Imagine if there was a way to give guests the chance to "experience" your property before they even book.
Photos can only tell so much of your story, but a digital twin can more effectively encourage guests to book by allowing them a much more realistic preview. Bleeding edge technology marketing tools makes it possible to offer high quality interactive virtual tours online via hotel websites, social media and even sales emails.
Hotel marketing is more competitive than ever with acquisition costs rising across the board, great hotel virtual tours can help drive more engagement and ultimately conversion on your hotel website which will in turn lower your hotel's cost of acquisition.
It's a common misconception that these tools are only for luxury hotels looking to lure high spend potential guests but these tools are now an integral part of marketing strategy for even budget hotels who want to show prospects key functionality and hotel features like meeting rooms and fitness centers.
If you're looking for a way to boost direct bookings, improve guest review scores, or just stand out among your competitors, a digital twin or virtual tour can be a great way to help you meet your business goals. In this article, we'll explain what a digital twin is, share some inspiring virtual tours of real hotels, and explore a couple real-life use cases for digital twins in the hotel industry. Soon, you'll have all the information you need to determine whether a digital twin makes sense for your hotel and how to select a digital twin or virtual tour vendor.
What is a digital twin?
Before we dive into the world of digital twins, let's first define the term. Similar to how an avatar offers a virtual representation of your face or body, a digital twin is a virtual model of a physical object. In hotels, digital twins usually consist of 3D renderings, 3D photos, or videos of the property, stitched together so you can experience the property through a screen. In the hotel and real estate industries, it's common to use the term "virtual tour" to refer to this same virtual representation. Digital twins are not unique to the hospitality industry; many industries use digital twins to test products before actually manufacturing them or for training purposes when the real products aren't available. 
History of digital twins in real estate and hotels
The term "digital twin" was coined by NASA in 2010, but NASA had actually been using the concept for decades, starting in the 1960s when NASA scientists built versions of their spacecraft specifically for training and simulation. But, in addition to NASA, many hospitality and real estate businesses use digital twins today. Digital twins can help set expectations for guests, give life to floorplans for potential residents of an apartment building, and even help airline passengers choose their seats.
Within the last few years, as digital twin technology has become increasingly accessible, more and more companies have added digital twins to their websites or sales collateral. For example, Matterport, one of the most popular digital twin vendors in the hotel and real estate space, was founded in 2011 and provides technology for hoteliers or landlords to quickly and easily capture 3D images of any physical space. Just over a decade ago, this technology was so expensive and complicated that it was out of reach for the average business owner.
Hotel Digital Twin Examples and Virtual Reality
Like hotels themselves, hotel digital twins and virtual tours run the gamut from tech-forward and artistic to classic and straightforward. Some hotels opt for a video walkthrough that takes viewers on a tour of the public spaces and some guestrooms. Other hotels might go for 3D renderings of guestrooms and public spaces which allow viewers to navigate on their own. Any kind of virtual tour presents an excellent opportunity to reiterate your hotel's unique personality and competitive advantages; a virtual video tour can incorporate your staff, signature amenities, a voiceover, music, and more. Digital twins can help your guests understand wayfinding, guestroom size, and the general decor style and ambiance of your property.
For inspiration, we recommend experiencing some other hotels' digital twins and virtual tours so you can find strategies that might work well for your hotel. NH Hotels has virtual tours of all of their hotels online; NH Collection Madrid Abascal shows a large variety of room types, and NH Geneva City even has a virtual tour of the breakfast buffet. If you operate a business- or group-focused hotel, Valamar Dubrovnik President Hotel has a good example of a virtual walkthrough. Resorts and luxury properties can take a few tips from the comprehensive virtual tours at Sandals Emerald Bay, which even shows virtual tours of several holes on the golf course, each restaurant, the spa, and the gorgeous pool at night.
Digital Twins and Hotels: Hospitality Use Cases
Now that we've established what a digital twin is, let's explore two use cases for digital twins in the hotel industry: securing group bookings and setting accurate guest expectations.
Growing direct bookings and setting expectations to drive increased satisfaction
Digital twins can help drive traffic to your website and increase website conversion, leading to a boost in direct bookings. Why? When a guest lands on your website, they're likely to engage with your virtual tour and spend more time on your site, increasing the chance of booking there - especially if you have special offers or pop-ups that encourage direct booking. Lindner Hotels & Resorts, who put their virtual tours on their Google listing and on their website, reported a 25% increase in clicks compared to before the tours were live. In addition, virtual tours show guests exactly what they're going to get when they arrive. By eliminating surprises about the physical structure, size, layout, and decor, your guests are less likely to have unrealistic expectations. While you'll still need to provide great guest service, you may notice fewer negative reviews that mention missed expectations.
Securing meeting planner bookings and group sales
Leisure guests aren't the only ones who can benefit from digital twins or virtual tours of your hotel; they will make meeting planners' lives easier too. Before digital twins, meeting planners had no way to experience a hotel to see if it would suit their needs without actually doing a site visit. Digital twins eliminate the need for a site visit; a meeting planner can take a virtual site visit from the comfort of their home by clicking through your virtual tours. If your hotel relies on meetings and events business, then it's crucial to capture good 3D tours of your meeting spaces. Ideally, you can shoot footage with a variety of events in mind, so potential clients can see your ballroom set up for both a conference and a wedding, for example. These virtual tours will help meeting planners better visualize their events in your space, and they will save time during the sales process.
Digital twin vendors for hotels
It's clear that digital twins present a lot of value for all kinds of hotels. But how do you get started on creating your virtual version? Selecting the right vendor is the key to getting a final product that will help you reach your goals. A good place to start is our list of Best Virtual Tours Vendors. There, you can read reviews from real users and see the features each vendor offers. Spazious's FirstView product, for instance, is recommended by 92% of our reviewers, and specializes in creating content for hotels with meeting space. Another top vendor, VResorts, is best known for creating virtual tours for resorts, and they've worked with brands like Marriott and Intercontinental.
Ready to show guests all the great things your property offers? Pictures don't do your hotel justice; digital twins or virtual tours unlock more direct bookings, higher review scores, and incremental event bookings.