The Ultimate Guide to Hotel Marketing (2022)
By Hotel Tech Report
Last updated January 26, 2022
7 min read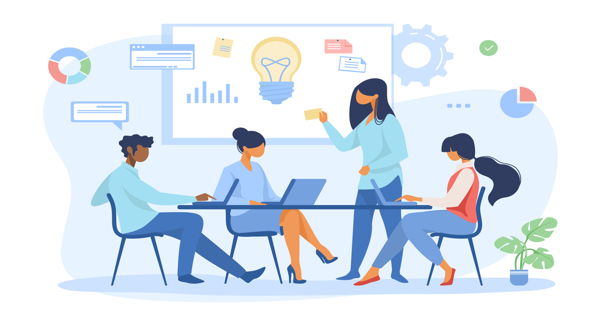 How do you get the word out about your hotel in a hotel industry that's more complex and complicated by the day? Between online travel agencies, SEO, CRM, and more, it's easy for hotel marketers to feel overwhelmed. But you know that without a solid hotel marketing strategy, your hotel will have significant difficulty reaching its revenue and occupancy goals. Wondering where to begin?
The challenge that most local businesses face is driving foot traffic. The old saying "location, location, location" helps them drive business but hotels need to be much more strategic in the way they market hotel rooms because the amount of passers by willing to purchase a room are far lower for a hotel than for other small businesses like a bakery or shoe store. So how do hotels get strategic and take control - online marketing.
In this article we'll introduce a plethora of hotel marketing concepts and strategies. Even if you're brand new to hotel marketing, you'll have a good understanding of the various hotel marketing avenues once you're finished reading. Whether you're a student, a professional seeking a career change, or a seasoned hotelier, you'll want to bookmark our Ultimate Guide to Hotel Marketing as a reference you'll return to again and again.
Marketing on Third-Party Channels
We all talk about the elusive guest experience but few understand that the guest experience starts long before check-in. Hotel guests may even start their journey on a channel you can't control. Perhaps they saw your property on an influencer's Instagram then searched Google and landed on an OTA. Love 'em or hate 'em, third-party channels are an essential part of the hotel marketing landscape. While some hoteliers begrudge third-party channels for charging commissions and eating away at potential direct bookings, there's no denying that these channels bring massive marketing power and a global user base. It would be nearly impossible for an individual hotel to get the same reach alone, so mastering marketing on third-party channels, like the OTAs, metasearch, and the GDS, is a necessity.
OTAs
If you've ever booked travel online, chances are you've used one of the big OTAs, or online travel agencies. Popular OTAs like Expedia and Booking.com are marketplaces, just like Amazon, which you can leverage to put your hotel in front of millions of potential guests.
In addition to the big players, the web is home to dozens - if not hundreds - more hotel booking sites that range from broad to niche. Diversifying your distribution strategy to include multiple channels, especially regional sites, is a great way to gain more online visibility.
Of course, no third-party channel is perfect, and dealing with the OTAs' problems is part of daily life for many hoteliers. However, their marketing power is their redeeming quality, and many hoteliers continue to use OTAs despite their challenges. The OTA market is changing rapidly especially with Airbnb's entry so it's critical that you keep up with the latest evolutionin this channel.
Metasearch & Paid Advertising
Besides the OTAs, hoteliers can use various digital advertising strategies and channels, like metasearch, to attract potential guests and drive direct bookings. What is metasearch, anyway? Metasearch sites like Kayak and Trivago aggregate the search results of other OTAs so travelers can easily compare rates across Expedia, Booking.com, and direct sites.
Potential guests click through dozens of windows on their path to purchase, which means having a strong retargeting strategy is essential to capturing direct bookings. If a traveler clicked on your website once, your retargeting ads can remind them to return to your site to complete the booking process.
GDS (Global Distribution System)
While the OTAs, metasearch, and retargeting put your hotel directly in front of travelers, the GDS is one of the industry's most popular B2B platforms. Travel agencies, airlines, and tour operators use the GDS to book rooms for their clients and partners, so hotels seeking to expand their reach or reduce reliance on the OTAs can find success by selling rooms on the GDS.
Reputation Management
No matter where your reservations come from, guests need to trust that your hotel will deliver a good value and experience. Reputation management is the practice of actively building up that trust - whether by displaying your hotel star ratings or by responding to guest reviews on sites like Tripadvisor and Google.
Improving Performance of Owned Channels
Though third-party channels play an important role in the hotel marketing space, let's not forget about your own direct channels. Your hotel's website and email communication are both excellent ways to spread brand awareness, gain loyalty, and potentially even raise your RevPAR by increasing direct bookings. What do you need to know to boost your hotel's owned channels?
Hotel Website Design, SEO & Content Marketing
Driving your hotel website's performance is possible when you focus on four key categories:
Website design: If your hotel's website isn't attractive and user-friendly, potential guests are going to click off your site quickly! We've gathered some resources to help you promote your property with a modern, competitive website.

If you're building your site for the first time or upgrading an old one, our inspiring list of hotel website designs is a great place to start. These eye-catching designs will get the creative juices flowing.

No matter which stage of website design you're at, you'll want to read up on 6 hotel website design lessons from leading ecommerce companies like Amazon and Zappos. Tips include adding a FAQ section to the booking page and organizing your room types in a grid layout.

For websites with a lot of content, a content management system can eliminate stress and disorganization related to uploading text, images, and videos. Many content management systems are also easy enough to use that hoteliers and marketers with limited technical know-how can use them - no expensive web developers needed!

Conversion optimization: Once you've invested in a beautiful website, make sure your website is effectively and efficiently converting guests. Conversion measures the rate of website visitors who complete the booking process.

One of the best ways to improve your conversion rate is to implement a streamlined, user-friendly booking engine. But booking engine selection is no easy task; you'll want to consider whether it's optimized for mobile devices, compatible with your PMS and other systems, and within your budget.

Hoteliers who want to grow their share of direct bookings must practice CRO. What is CRO? Add this one to your little book of hotel acronyms: conversion rate optimization. Simply put, it's the act of making continuous improvements to your website with the goal of turning more "lookers" into bookers.

SEO: Many potential guests will find your hotel's website through a search engine like Google or Bing. That's why it's a good idea to continuously work on your website's SEO, or search engine optimization. SEO includes countless strategies for ranking higher in the search results, appearing in searches for popular keywords, and ensuring your website's search results listing looks enticing.

A key component of SEO involves the content and formatting of your own website. On-page SEO helps search engines "read" your website so that they know in which search results your site should appear. On-page SEO strategies include using headings, adding links, and eliminating glitches.

Some hoteliers use paid advertising to snag website visitors, but you can certainly increase website traffic free of charge - if you put in a little extra effort. Publishing high-quality blog articles, posting on social media, and engaging with review sites are all great ways to get direct website traffic for free.
"Google has added a section in search engine results that appears above organic listings when consumers ask questions directly to Google. This feature is called a "Quick Answer," and it takes a snippet of content from any page that is deemed to be the best answer to the question. To increase chances of appearing in Quick Answers, content should be structured and written in a conversational way that answers specific questions. Popular questions can also be included in sub-headings on the page, with answers below," NextGuest Digital
Content marketing: Content is one of your most powerful tools in the digital marketing ecosystem. Popular blog posts or informative local guides are great ways to showcase your property to potential guests. Have writers' block? Check out some hotel blogging strategies that you can try today.
Email Marketing & Hotel CRM
But your hotel website isn't the only to engage with your guests; email marketing can deliver fantastic results, especially among your most loyal guests.
Before diving into email marketing, you'll want to have a hotel CRM (customer relationship management) system in place to store and track data about your guests. These systems help you gain insight into who your guests are and what matters to them so you can craft relevant email marketing strategies.
Every email you send should contain an engaging update or offer, and it should always comply with the Data Protection Act. Before hitting "send," make sure you understand the rules and regulations that apply to digital data and marketing.
Email marketing for hotels can sound like a daunting task if your only tool is Gmail or Outlook. For more email functions, settings, and formatting options, you'll want to use an email marketing tool like Mailchimp.
General Hotel Marketing Strategy
Although hotel marketing has plenty of industry-specific nuances, it's helpful to have a basic understanding of general marking principles. Ready for some Marketing 101? Let's go.
The first step to any type of success is to set goals. But all goals are not created equal. SMART Goals, which are Specific, Measurable, Achievable, Relevant, and Time-bound, will add clarity to your marketing plan.
Speaking of relevancy, your marketing goals and strategies should adapt based on the types of travelers you want to target. For example, if you're targeting business travelers, families, or Generation Z, your marketing strategies for each group should be unique.
A key component of your overall marketing strategy is your content marketing strategy, which includes your blog articles, social media posts, Youtube videos, Pinterest pins, and more. Employing some creative content strategies can transform your hotel's online presence.
As you're setting up your strategies, you'll want to form good hotel marketing habits. Like brushing your teeth, it's a good idea to make researching market trends, collaborating with other hotel departments, and learning about local events part of your daily routine.
Want to brush up on your marketer skills? That's a trick question; you should be constantly sharpening your marketing skills, especially considering that the marketing space is evolving rapidly.
One such example of timely marketing trends is the BookDirect movement, which promotes the practice of making reservations directly with the hotel. This movement has influenced software functionality, marketing strategy, and promotional offers that encourage guests to book direct.
Struggling to get potential guests to click onto your website? Consider hotel marketing with visuals that catch the eyes of travelers coming to your destination.
If you need some inspiration as you think about your overall marketing strategy, you can learn a lot by studying your competitors (and scrutinizing your own hotel!) through a SWOT analysis. Haven't done one of these before? Check out our SWOT analysis example for small business.
With so many facets of hotel marketing, it's impossible to become an expert on all of them while maintaining your day job! Working closely with a hotel marketing agency can bring to the table the expertise you need. Read our tips on how to select a hospitality marketing agency to ensure you choose the right partner.
Maybe you've already read all of our articles above. So you've got a great hotel website, now what? The marketing landscape is constantly evolving, so there's always room for more improvement.
Have you run out of ideas? Read through our hotel marketing ideas list, which contains more than 100 suggestions.
--
Do you still have any burning questions about hotel marketing? Let us know what we missed so we can improve our guide!