HT SCORE
8 out of 100
Hotel Tech Score is a composite ranking comprising of key signals such as: user satisfaction, review quantity, review recency, and vendor submitted information to help buyers better understand their products.
Learn more
Reviews Summary
Ranked #12 out of 37 in Hospitality TV
Verified Customer Support
LG Electronics's customer support processes haven't yet been verified by Hotel Tech Report.
Learn more
LG Electronics Hospitality (Smart TVs) Overview
LG Electronics Hospitality (Smart TVs) Overview
At LG, we deliver products and services that make lives better, easier and happier though increased functionality and fun. Put simply, we offer the latest innovations to make Life Good " from home appliances, consumer electronics and mobile communications to business innovations in digital signage, air conditioning, solar and LED lighting. As a global leader, we strive for greatness in p...
About LG Electronics
Founded in 1958 | Headquarters in San Diego United States | 82000 employees
Pros & Cons
80% recommend
Expert Q&A and Partner Recommendations
LG Electronics Alternatives

Hospitality TV
We are a technology firm that promises to increase your communication, guest experience and staff accountability for the hospitality industry.

Hospitality TV
The most complete interactive television and casting solutions for the hospitality environment

Hospitality TV
ENSEO ENABLES HOTELS TO ENGAGE MORE DEEPLY WITH THEIR GUESTS BY PROVIDING THEM WITH MORE UNIQUE CONTENT CHOICES
View LG Electronics alternatives
Find the perfect fit
Want to find out if LG Electronics is the best fit for your hotel?
Take the Quiz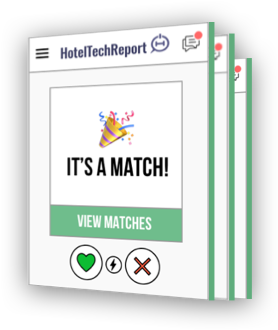 Welcome page
Mini-guide channel banner
On-screen hotel services
Netflix
Hulu
YouTube
Pandora
Device Streaming
Folio Review & Checkout
Interactive Channel Guide
Customizable Branded Interface
Device Streaming (iOS Compatible)
Device Streaming (Android Compatible)
Secure Guest Authentication
PMS Integration
Wake Up Calls
Usage Analytics
Guest Messages & Notifications
Housekeeping Module
Open API
On-screen Purchases & Ordering
MARKETS SERVED
North America
South America
Europe
Asia Pacific
Middle East
Africa
VERIFIED MARKETS
Low review volume alert
This vendor is 100% below the category average..
Declining share of voice
This vendor has fewer recent reviews than average compared to other top Hospitality TV providers. It is advised that you ask for recent references before proceeding.
LG Electronics Hospitality (Smart TVs) Review:
General Manager from Branded in Beirut (Lebanon)
What do you dislike or think could be improved?
LG Electronics hasn't disclosed their pricing plans. It is advised that you ask for a reference to ensure competitive pricing