HT SCORE
87 out of 100
Hotel Tech Score is a composite ranking comprising of key signals such as: user satisfaction, review quantity, review recency, and vendor submitted information to help buyers better understand their products.
Learn more
Reviews Summary
Ranked #2 out of 40 in Hospitality TV
Verified Customer Support
Hoteza Limited's customer support processes haven't yet been verified by Hotel Tech Report.
Learn more
Most popular for
City Center Hotels

3 verified reviews

Luxury Hotels

1 verified reviews

Extended Stay & Serviced Apartments

1 verified reviews
Hoteza TV Overview
Hoteza offers a modular range of hospitality-specific TV solutions, based on many years of relevant experience in hospitality industry and serving millions of customers all over the world. All our on-site and cloud-based solutions can connect directly to the TV, saving you the investment and maintenance cost associated with the use of a set-top-box. Our solution is integrated with the leading Room...
About Hoteza Limited
Founded in 2013 | Headquarters in Larnaca Cyprus | 50 employees
Hoteza is an interactive, guest-facing solution for entertainment, information and communication set on various platforms controlled from one CMS. It includes I...
Pros & Cons
99% recommend
Expert Q&A and Partner Recommendations
Hoteza Limited Alternatives

Hospitality TV
We are a technology firm that promises to increase your communication, guest experience and staff accountability for the hospitality industry.

Hospitality TV
Elevate your guest experience by providing easy access to content your guests want—their own.

Hospitality TV
The most complete interactive television and casting solutions for the hospitality environment
View Hoteza Limited alternatives
Find the perfect fit
Want to find out if Hoteza Limited is the best fit for your hotel?
Take the Quiz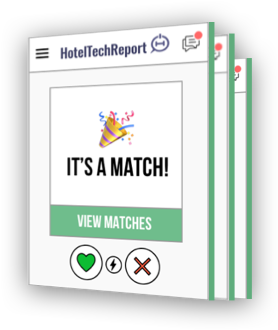 MARKETS SERVED
Central America
Antarctica
Oceania
North America
South America
Europe
Asia Pacific
Middle East
Africa
VERIFIED MARKETS
Russian Federation
Slovenia
Croatia
Kazakhstan
Kyrgyzstan
Netherlands
Montenegro
Greece
Cyprus
Low review volume alert
This vendor is 89% below the category average..
Declining share of voice
This vendor has fewer recent reviews than average compared to other top Hospitality TV providers. It is advised that you ask for recent references before proceeding.
Hoteza TV Review:
Overall great experience
Marketing Specialist from Extended Stay & Serviced Apartments in Almaty (Kazakhstan)
What do you like most?
Simple and easy interface to interact. We recieve positive feedback from hotel guests.They especially like personalized welcome message on TV screen when they first arrive in their room)
What do you dislike or think could be improved?
For now, we haven't faced any negative experience with any of Hoteza products. Haven't recieved any negative fedback from the guests neither. Keep up the good work! :)
Hoteza TV Review:
Perfect TV + Web App solution with lots of useful features (orders, TV control, services, etc).
marketing manager from Resorts in Anapa (Russian Federation)
What do you like most?
We enjoy correcting the content at once both on TV and on Web App from one CMS. Also our guests do not need to log in the Web app as they can just scan their personal QR-code from TV.
What do you dislike or think could be improved?
Me and my team definatly believe that marketing pop-ups on the Web app would also become popular with our guests.
Hoteza TV Review:
Smart in every way
Hotel manager from Luxury Hotels in Nicosia (Cyprus)
What do you like most?
The guests can use the app on their phone or on the tv to retrieve all the information they need regarding their stay with a personal approach. Billing, hotel information, online shopping, direct messagin...
What do you dislike or think could be improved?
Nothing really, hoteza is a highly overall configured idea around smart hospitality. Our customers really enjoy this experience to the maximum.
Hoteza TV Review:
I would recommend Hoteza Limited 100%. They are professionals!
Marketing Coordinator from Resorts in (Greece)
What do you like most?
The wide variety of marketing options and services that Hoteza Limited provided to our hotel. I loved the most the Hotel Guests App where we could add all the useful information for our guests.
What do you dislike or think could be improved?
Maybe the templates. I really liked our Hospitality TV and Hotel Guest App screen templates but I think there is space to add more template options.
Hoteza TV Review:
Unique and powerful tool to reach our customers. It makes communication with costumers better and give opportu...
Head of Marketing from City Center Hotels in ALMATY (Kazakhstan)
What do you like most?
With the use of the system the amount of In-Room Dining orders has increased. We are happy that our SPA massages have become more popular among our guests as they are now available on guest apps with a fu...
What do you dislike or think could be improved?
We feel the lack of a training system or even platform for our staff, which can provide a video course for all new team members.
Hoteza TV Review:
The Hoteza team is ready at any time to help
PR&Marketing from City Center Hotels in Zagreb (Croatia)
What do you like most?
The experience of staying in the room is personalized through a greeting screen (which guests are happy to share on social media), digital remote control, and the possibility to connect to their private d...
What do you dislike or think could be improved?
The flexibility of Hoteza solutions gives you unlimited customization options that will be fully in line with the brand's standards. The team is committed to satisfying every request with the client withi...
Hoteza Limited hasn't disclosed their pricing plans. It is advised that you ask for a reference to ensure competitive pricing
Staff Collaboration Tools
Designed to simplify, connect and improve. One single platform with helpful tools for daily hotel routines. A solution to optimize hotel operations and internal communication.
Property Management Systems
An innovative hospitality management cloud that empowers the modern hotelier to improve performance, maximize revenue, and provide remarkable guest experiences.
Property Management Systems
OPERA Hospitality Property Management Suite is a leading enterprise platform for hotel operations and distribution. It offers the comprehensive, next-generation capabilities hotels need to enhance guest experiences and improve operating efficiency.
View all (10 Hoteza Limited Integrations)