HT SCORE
76 out of 100
Hotel Tech Score is a composite ranking comprising of key signals such as: user satisfaction, review quantity, review recency, and vendor submitted information to help buyers better understand their products.
Learn more
Reviews Summary
Ranked #5 out of 40 in Reputation Management
Verified Customer Support
STAAH's customer support processes haven't yet been verified by Hotel Tech Report.
Learn more
STAAH ReviewMinder Overview
STAAH ReviewMinder Overview
Take control of your online reputation. Build your brand with ReviewMinder, a review monitoring and management solution. Monitor, respond, and analyze all your online reviews through one easy intuitive dashboard. Improve your guests' experience and outperform your competitors with specific actionable insights. 6 Benefits: 1. Intuitive Dashboard 2. Informative Reporting 3. Track Your Competit...
About STAAH
Founded in 2008 | Headquarters in Auckland New Zealand | 168 employees
STAAH Ltd is a New Zealand-based technology company that specializes in cloud-based channel management and booking engine for accommodation providers to maximis...
Pros & Cons
98% recommend
Expert Q&A and Partner Recommendations
Question:
What does this product or service do well?
Answer:
Born in New Zealand, but with a global footprint, STAAH builds innovative products that serve a range of properties. Their team understand accommodation businesses well. We have many customers around the globe using both Preno + STAAH.
by Amelia Gain (Preno) on October 06, 2020
Question:
What differentiates this product or service from the competition?
Answer:
STAAH offers a variety of products that operators can select from but STAAH Max is ahead of competitors for allowing multiple sites in the one account. It's got a lot of features including dynamic rates.
by Amelia Gain (Preno) on October 06, 2020
Question:
Based on your experience with this product or service, if you could give one piece of advice to a hotelier considering this product or service, what would it be?
Answer:
Great rates tools, take a bit of time to set up but offer a lot of functionality once it's done. STAAH understand marketing and distribution so may be able to offer some advice on how best to set up or improve your current configuration.
by Amelia Gain (Preno) on October 06, 2020


Reputation Management
Social media, reputation management, guest reviews, hospitality, online reviews, restaurants, hotels, sentiment analysis, hotel marketing, and email marketing
Reputation Management
As part of the TrustYou Guest Feedback Platform, the reputation management solution helps hotels positively impact their hotel's online reviews and ratings. By better understanding their guest's needs, hotels can make improvements that drive revenue and lead to operational excellence.

Reputation Management
Earn more bookings with a comprehensive strategy for earning more positive reviews and ensuring professional responses to every guest review.
View STAAH alternatives
Find the perfect fit
Want to find out if STAAH is the best fit for your hotel?
Take the Quiz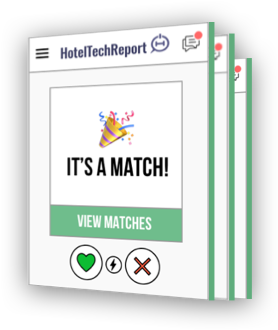 GETTING STARTED
Download the 2021 Reputation Management buyer's guide
Free download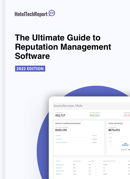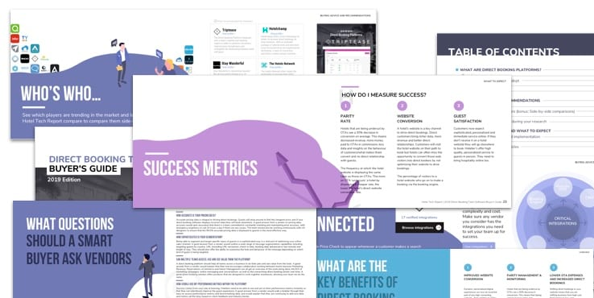 Alerts & Notifications
Corporate Reporting
Mobile Accessibility
Workflow Management
Competitive Intelligence
Sentiment Analysis
Social Media
Revenue Reporting
Reporting Dashboard
SMS text messaging
Multi-property Management
Case Management
MARKETS SERVED
North America
South America
Europe
Asia Pacific
Middle East
Africa
VERIFIED MARKETS
Low review volume alert
This vendor is 97% below the category average..
Declining share of voice
This vendor has fewer recent reviews than average compared to other top Reputation Management providers. It is advised that you ask for recent references before proceeding.
STAAH ReviewMinder Review:
Excellent User Friendly Product
Revenue Manager from Budget in Navi Mumbai (India)
What do you like most?
- Staah Channel Manager very user-friendly and easy to use. - Support Staff of Staah are always available to assist you if you stuck with some issue.
What do you dislike or think could be improved?
- Features in Staah Instant can be enhanced. - Staah Max should be more user friendly. currently, sometimes it gives a feel of Staah Max is more complicated.
STAAH ReviewMinder Review:
One of the best channel manager Solutions
Director from Bed & Breakfast in Pune (India)
What do you like most?
Using STAAH for the last 5 + years, One of the best channel manager solutions. The product is effortless, Keep OTA's updated with real-time availability. The support team is also very co-operative, I alw...
What do you dislike or think could be improved?
You can focus more on the mobile app and try to make it more user friendly. This will help hotelier to have better control over rates, inventory, etc
STAAH ReviewMinder Review:
Amazing Tool Just love it . Recommend to all Hotel Owners
Rooms Division Manager from Resort in Bengaluru (India)
What do you like most?
The most loved Channel Manager. The Customer Service Team is amazing. They have a bunch of management team who looks after their clients like babies. Just love the customer service. Gavin,Tarun,Rajesh,D...
What do you dislike or think could be improved?
Its an amazing tool & they upgrade it every month with new features & integrations. There is nothing I feel that it must be improved. They are on the right track. All the best for the team to achieve new ...
STAAH ReviewMinder Review:
Easy to use - User friendly
Revenue Head from City Center in Chennai (India)
What do you like most?
The product is very simple but effective and it is easy to manage multiple OTA channels in single dash board
What do you dislike or think could be improved?
it is ok as of now but they should think for future competition and I am sure they come up with better products soon as per the market demand
STAAH hasn't disclosed their pricing plans. It is advised that you ask for a reference to ensure competitive pricing