HT SCORE
95 out of 100
Hotel Tech Score is a composite ranking comprising of key signals such as: user satisfaction, review quantity, review recency, and vendor submitted information to help buyers better understand their products.
Learn more
Reviews Summary
Ranked #8 out of 184 in Property Management Systems
Verified Customer Support
RMS's customer support processes haven't yet been verified by Hotel Tech Report.
Learn more
Most popular for
Motel

29 verified reviews

Resort

19 verified reviews

Boutique

14 verified reviews

Serviced Apartment

12 verified reviews

Vacation Rental

6 verified reviews

Bed & Breakfast

5 verified reviews

Villas

4 verified reviews

Extended Stay

4 verified reviews

Limited Service

2 verified reviews

City Center

2 verified reviews

Branded

1 verified reviews

Budget

1 verified reviews

Hostel

1 verified reviews
RMS Cloud PMS Overview
RMS Cloud is a global, industry-leading software company providing flexible and scalable technology for the hospitality industry. Trusted by 6,000 properties across 43 countries, RMS Cloud's PMS software is designed to help hotels increase revenue and streamline operations so that staff can spend more time attending to guests' needs. The fully-featured PMS includes a native channel manager, user-f...
Founded in 1983 | Headquarters in San Diego United States | 96 employees
RMS provides a scalable, cloud-based PMS solution to accommodation businesses worldwide.
Other Products by RMS
What customers love about RMS Cloud PMS
85% recommend
Expert Q&A and Partner Recommendations
Question:
What does this product or service do well?
Answer:
RMS Cloud has long collaborated closely with Booking.com to improve operations and the distribution of our mutual property partners through their solutions. RMS is always guided by the same principal to create value for partners, which makes our partnership a great one.
by Robert Csenar (Booking.com) on October 21, 2021
See more answers (9)
Question:
What differentiates this product or service from the competition?
Answer:
RMS Cloud is dedicated to maintain a fast, stable and reliable connection, always on the quest to improve the suite of Booking.com features offered for our mutual partners. Our teams are always looking for the next opportunity how to get the most out of the connection for our accommodation partne...
by Robert Csenar (Booking.com) on October 21, 2021
See more answers (9)
Question:
Based on your experience with this product or service, if you could give one piece of advice to a hotelier considering this product or service, what would it be?



+ 7 recommend
Spa & Wellness Module
Channel Manager
EPoS
Revenue management module
Integrated CRS
Payment processing
Booking engine
Calendar view
Reservation management
Ancillary revenue tracking
Custom rates
RevPaR & ADR Reports
Housekeeping module
Direct billing
Group functionality
Online 24/7 support
Automated night audit
E-training
Mobile App
Centralized user & role management
On premise
Cloud based
Multi-currency
Multi-lingual
Gift Vouchers
Guest CRM
Guest profiles
Mobile access on any device
Native Email Marketing
Digital Registration
Integrated ID & Passport Scanner
Mobile Device Notes & Tasks (Voice-to-Text)
Guest Communication (SMS Messaging)
Integrated Payment Terminal & Card Reader
References & testimonials

Since adding RMS, we've dramatically cut down the time we spend on the phone, with no loss of occupancy. We're filling the gaps in our inventory and we love the automatic payment system. RMS is fast, ...
Terry and Sue Clarke
Manager at the Country Apartments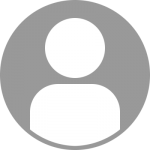 As we started to head towards the possibility of lockdown, we were able to get some strong communications out to our guests. Using RMS, we were able to keep guest communications running very strongly ...
Simon Pitman
Group Marketing Director at the
Featured partners






Case studies


Serviced Apartment in Singapore
MARKETS SERVED
North America
South America
Europe
Asia Pacific
Middle East
Africa
VERIFIED MARKETS
Australia
United States
Canada
United Kingdom
New Zealand
Germany
Mexico
Sri Lanka
France
Vietnam
Singapore
United Arab Emirates
RMS Cloud PMS Review:
Quick replies with average outcome
Duty Manager from Other in Queenstown (New Zealand)
What do you like most?
RMS cloud has a friendly costumer service team that thrives to solve your problem as soon as possible.
What do you dislike or think could be improved?
RMS support is very good to come back to a service request quickly however the replies or solution suggestions are not always satisfying. Approximately 50% of our issues are closed with the sentence to "p...
RMS Cloud PMS Review:
Great product and great customer service
What do you like most?
Market-leading technology which ticks all our boxes. Easy to use and train new staff. Great customer service and back up support.
What do you dislike or think could be improved?
Find it hard to view on a tablet / Mobile version would be great to have the current features like booking chart on a tablet/cellphone
RMS Cloud PMS Review:
Easy to use system
What do you like most?
The Batch invoice function worked well for a group of 141 rooms that were porcessed as FIT bookings. saved me alot of time
What do you dislike or think could be improved?
Can be a little jumpy at times but this maybe connection issue rather than the actual software itself. so all good
RMS Cloud PMS Review:
Very Detailed and can change a lot to suit our property
Front Office Manager from Motel in Murray Bridge (Australia)
What do you like most?
-smooth use for bookings -can easily manage maintenance tasks - the program is very user friendly and easy for new staff to pick up on
What do you dislike or think could be improved?
- be able to post negative charges -allow refunds even if "no funds available", this sometimes makes refund impossible before charging to an AR and charges need to be deleted which is not ideal
RMS Cloud PMS Review:
A fairly simple system to pick up and use
National Accommodation Manager from Motel in Chadstone (Australia)
What do you like most?
A fairly simple system to pick up and use. A variety of integrations to plug in. On the cloud for easy access Suite of Reports has improved.
What do you dislike or think could be improved?
Ongoing support around how we are using the system and improvements is non existent. Support around various issues can take quite some time Ongoing monthly costs continue to increase and starting to bec...
RMS Cloud PMS Review:
Feature rich, reliable cloud based reservation and property management
General Manager from Extended Stay in (United Kingdom)
What do you like most?
Operating a mixed use caravan park and boat mooring business, we have been using RMS since 2011 and it has become a central part of the business, keeping track of customer reservations, communications, bi...
What do you dislike or think could be improved?
More ability of help desk to respond to questions first time rather than submitting the request to the central team.
Implementation fee
Less than $1000
Monthly subscription (Flat)
Less than $500/month
Monthly subscription (/room/month)
$3/room/month - $6/room/month
Resources & reports
Holiday Parks Performance Index 2014 - 2018
Published by RMS
View all
Channel Managers
World's most powerful channel manager, managing rooms and rates on 400 hotel booking channels, in real-time.
Booking Engine
Drive more direct bookings to maximise your revenue. Connecting to our Booking Engine increases direct bookings by up to 43%. Connecting our Booking Engine to Google Hotels Ads increases bookings by up to 16%. Get more commission-free reservations through your hotel website and take charge of the guest experience
Revenue Management Systems
IDeaS creates sophisticated yet simple ways to empower revenue leaders with precise, automated decisions they can trust.
View all (59 RMS Integrations)