5 Reasons Why You Need the Triptease Direct Bookings Platform
By Jordan Hollander
Last updated January 26, 2022
5 min read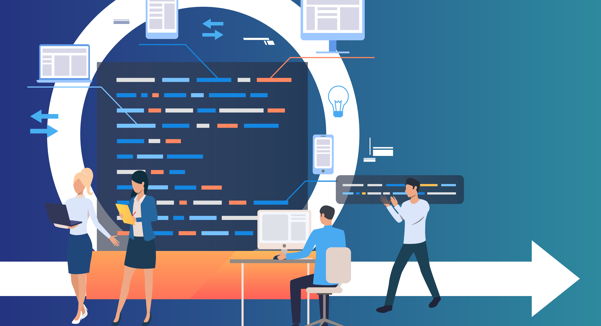 Distribution is a costly expense for hotels. Each time a booking is made through a third-party, commissions must be paid throughout the chain of distribution. While it's convenient to capture demand from these channels, it's not always clear that the commissions paid are worth the bookings received. The question of value is especially pertinent given that most hotels pay more for commission then they have in the past, per Kalibri Labs data:
Kalibri Labs data from 19,000 hotels worldwide shows how much more hotels spend on distribution since 2015.
The stark reality of rising distribution costs has led many hotels to broaden their metrics from the simple RevPAR to NetRevPAR, which adjusts for distribution costs within top line results. To deliver stronger profits (and not just greater booking volume), hotels must deploy a comprehensive direct booking strategy that pulls more bookings away from those third parties. 
One hospitality technology company in particular has stepped up to the challenge with a comprehensive set of direct booking tools: Triptease.
"Paying large commissions for valuable guests is over. Identify and reach your highest-value guests first with a platform that works across the booking journey - from acquisition to conversion - to make sure they book directly with your hotel." ~Triptease
Triptease initially began as a price check widget on hotel websites and has since evolved into an end-to-end guest intelligence platform.  Today Triptease helps not only improve hotel website and booking engine conversion rates but also helps hotels bring more prospective guests into the top of the funnel with tools that improve the ways they market on 3rd party channels like OTAs and metasearch platforms (e.g. TripAdvisor).
The company's website optimization tools then convert those guests more often with personalized offers, notifications and even website live chat. When used in combination with a hotel's existing marketing efforts, these tools are a powerful driver of direct revenue.
Here are 5 reasons why hotels need Triptease's direct booking tools to boost business in the direct channel.  
#1: Attract the most valuable guests to your hotel website
With intelligent audience acquisition, hotels get more of the right customers. Triptease's platform ensures that your hotel reaches the most valuable guests first. With its metasearch ad tool, Triptease's system identifies and prioritizes high-value guests for conversion.
The tool promises to "bring the right guests straight from search" so that your advertising spend can be targeted to the guests most likely to convert. The secret sauce here is that Triptease aggregates and analyzes your hotel's data to calculate a precise bid amount. The tool adjust bids according to the potential value of a stay, as well as that individual guest's likelihood to book.
To get to this ideal bid, Triptease uses two different systems: the Guest Value Index, which judges how the guest's purchase intent compares to your hotel's ideal customer profile, and the Trip Value Index, which is calculated from the booking's qualities, such as parity and overall booking value.
Hotels stand to gain a lot from these calculations: Triptease Meta aims to drive metasearch traffic that pays for itself with an additional 10% of direct revenue for hotels. More guests at a lower cost drives profitability for hotels, which is the core value proposition of Triptease's guest intelligence platform. 
#2: Convert more lookers to bookers
The goal of attracting more guests, and converting them more often, is driven by Triptease's focus on transparency and trust. Thanks to blanket discounts and "Only X rooms left!" messaging, there's a lot of mistrust and skepticism around hotel search. Triptease works to build trust by letting guests know that they'll get the fairest price on the direct channel. 
The Triptease Price Check Widget shows guests how much that same search would cost on three OTAs. The popular tool provides price transparency and boosts trust with guests. Rather than pretending like guests weren't shopping around, the Price Check Widget calls attention to it by giving guests the confidence to book direct.
Triptease has expanded on the widget with a full suite of conversion tools. Now, the platform includes non-price offers, such as offering a value-add bonus for booking direct, as well as highlighting recent searches and essential information about a hotel's location. In total, there are thousands of messages across multiple content types that hotels can use to convert lookers to bookers. Messages can also be personalized dynamically to different types of guests, so that hotels can best target message to demographic. This intelligent targeting improves conversion.
#3: Compare rates and track parity
The Disparity Dungeon sounds like a terrible place to be. And that's by design. This Triptease feature ensures that your hotel is priced competitively compared to your comp set -- and that your rates are in parity across your distribution channels. By monitoring parity often, hoteliers can make sure that guests always get the best rates when booking direct. Triptease has also recently expanded to include wholesalers here so the tool aids hotels with often-contentious wholesaler relationships.
While there are certainly standalone tools for tracking rate parity, such as OTA Insight, there's an advantage to packaging it into a direct booking platform: namely, ease of use. It's right there within the same tool, so there's no need to click away to another login screen.
This ease of use also extends to format: Triptease provides regular weekly emails that identify surge events and other trends. By understanding when and where parity is changing, hoteliers can identify issues without necessarily having to watch parity daily.
For those that want to monitor disparity in real-time, there's a live feed of every search on your website that's being undercut by an OTA. Hotels can also opt into instant alerts for parity violations. Armed with this information, hoteliers can identify the patterns and root causes of rate disparity. They can then use the documentation provided by Triptease to bring parity issues to their account reps at major OTAs that assist in the negotiation process and ultimately can help lower commissions or drive more bookings over the long term.
#4: Assist your customers with live chat
In its bid to be the "everything" store for direct bookings, Triptease has recently added live chat to its platform. Chat keeps the guest's attention and gives hotels a clear path to capture bookings. Hotels can reach out directly, answer questions, and generally be accessible. The chat interface is optimized for mobile, making it easy for your reservations team to connect directly with guest's in the channel they prefer (which is increasingly mobile). 
There's also an automated component to the chat tool. The Triptease automated AI chatbot also answers the most frequently asked questions to instantly assist guests. The automated live chat can also check availability and take payment details right in the chat interface. By removing pain points, the path to purchase is smoother and more likely to convert.
#5: Know what works with OTA-level data
OTAs promise not just bookings. They also promise a level of data that's hard to beat, especially for hotels that don't necessarily have a sophisticated data capability in-house. Triptease turns this on its head by providing OTA-level data on who books direct, where they come from, and who they are. 
The Insights Dashboard gives hotels all the necessary numbers to build a direct distribution channel that works for their own unique situation. The analytics provides complete visibility into hotel performance, as well as broader industry benchmarks for comparison. That type of granular, interaction-level data is comparable to what OTAs leverage to make more money for their own channels. Hotels can compete using their own data, and maintain a healthy (and growing) direct distribution channel.   
Pricing and getting started with Triptease
Triptease prices packages depending on which products a hotel wants, as well as the scale of the hotel's needs (for example, multi-property applications). As far as implementation and setup, there's not a lot required of hotels to get started. Hotels will need to add some code to their websites to support specific products. The most complex part is connecting the Triptease platform to existing data sources to power the hotel-level insights.
Triptease offers extensive coaching, so it's not just providing software but also the knowledge layer and long term partnership for amplifying direct bookings. Triptease has a global team of Direct Booking Coaches available to assist hotels of all sizes. From digital marketing to website optimization, data analysis, and product training, these coaches apply their regional expertise ensure ongoing success for partner hotels.
To get started with the Guest Intelligence Platform, schedule a demo with the team right from the Triptease Hotel Tech Report profile.